Malaysia is a land of diverse and attractive attractions, with high-rise skyscrapers, vibrant markets, delicious food, beautiful beaches, and lush rainforests. The coral triangle's place makes it one of the most beautiful and exciting dive sites on the planet. Scuba Diving is excellent in Malaysia. The country is divided into two parts, and you may not be able to have the time to travel both.
Why must you go for Scuba Diving In Malaysia?
With enough shallow dive sites, learning the best scuba diving in Malaysia is a fantastic idea if you've chosen to take the plunge. Easily accessible shore dives with depths starting from 3 meters are easy for beginners. The breathtaking biodiversity of aquatic flora and fauna and the top diving sites guarantees that your diving experience in Malaysia will make you come back for more! Here are Malaysia's top seven scuba diving islands for exploring the depths of the sea.
Top seven places for diving in Malaysia
1. Islands of Mabul & Kapalai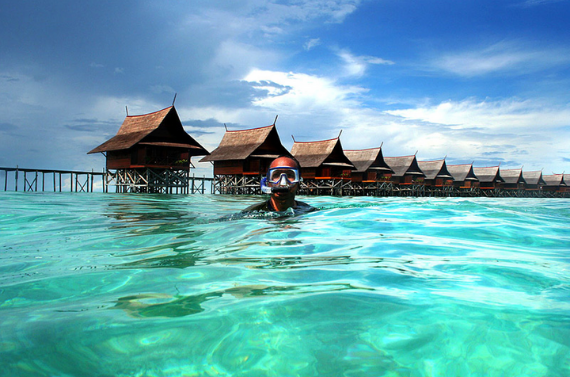 Mabul and Kapalai are small islands off Sabah's South East coast. They're just a short boat ride away from Sipadan, Malaysia's only oceanic island. The reef of Mabul sits on the edge of the continental shelf, with the seabed sloping to 30 meters. On the other side, Kapalai is smaller and has fewer resorts but lots of exotic experiences to offer. Malaysia's Mabul Island scuba diving lets you explore one of the world's most excellent Muck Diving spots. Macro species are also abundant, and you'll be surprised to discover uncommon Nudibranch species, cuttlefish, and blue-ringed Octopus. Here you can choose luxury 5-star resorts or a budget backpacker lodge. Kapalai Island, with its shallow diving areas, is both an underwater photography paradise and night diving. Diving here at dusk until evening is also a dream for photographers when the mandarin fish gets more active, so get ready and include this spot on your itinerary. Many sponges, crocodile fish, stonefish, gobies, and nudibranchs of all sizes and colours, can also be seen.
Location: Sabah, Malaysia
2. Mataking Island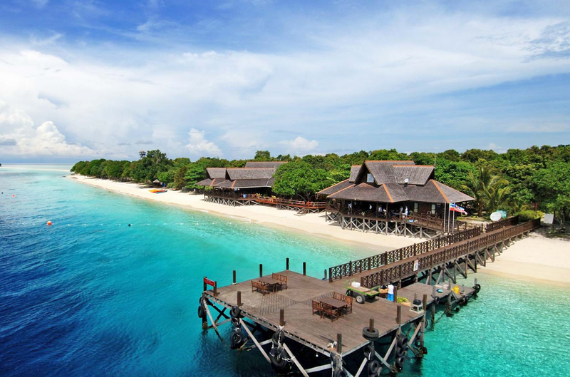 Amateurs, as well as professional divers, will find Mataking Island incredibly rewarding and enjoyable to dive. Also, the island has stunning luxury resorts from which to schedule your dive trips. Manta rays, eagle rays, grey reef sharks, and substantial green turtles can be spotted. Mataking, along with Sibuan, is also one of the most beautiful diving spots in Malaysia for muck diving, with the chance to spot rare critters. Do not miss the opportunity to visit the world's first underwater post office with a wreck diving trip near Mataking. Including the Mataking Island, Pom Island, and Sibuan Island also offer similar experiences with scuba diving.
Location: Sabah, Malaysia
3. Sipadan Island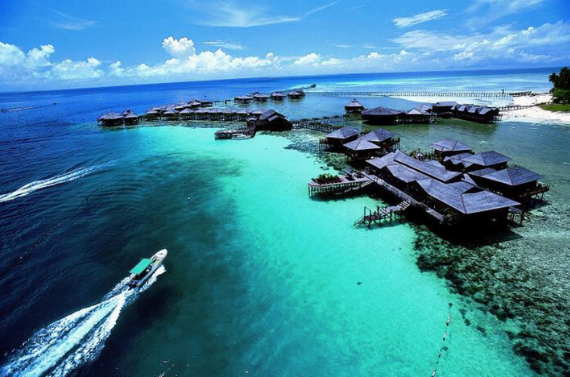 This stunning island has an unrivalled spot for the best scuba diving in Malaysia, with its ideal diving environments and an unparalleled range of marine species to explore. Sipadan Island is a great diving spot with top sites like Barracuda Point, Coral Garden, Hanging Garden, etc. It is teeming with an incredible display of underwater life. Sipadan scuba diving in Malaysia enables you to watch turtles, reef sharks, grey sharks, and many leaf fish, frogfish and pygmy seahorse. There are very few spots on Earth where a diver can see schools of whirling barracuda, dozens of sea turtles of different sizes, several sharks, and an ocean of angelfish, triggerfish, and morays gobies all on one dive. These sights are famous in Sipadan, with lucky divers taking home tales of whale sharks, manta rays, and hammerhead schools.
Location: Sabah, Malaysia
4. Lankayan Island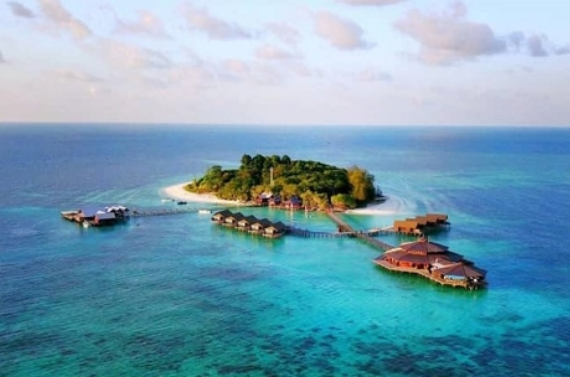 Lankayan Island is situated in the Sulu Sea, an hour and a half boat ride north of Sandakan, on Sabah's north-eastern coast. A small jewel-like island with stretches of white sandy beaches, swaying casuarina pines and stunning sunsets has been declared an immense Marine Protected Area. It's undoubtedly the best diving spot in Malaysia after Sipadan. With about 30 dive sites nearby, Lankayan offers a rare opportunity to experience stunning corals, muck diving, and simple wreck diving at the same destination. With only one luxurious resort, Lankayan is the ideal destination for a perfect vacation spent exploring the underwater world and enjoying a pleasant stay in the resort.
Location: Beluran, Sabah, Malaysia
5. Layang-Layang Island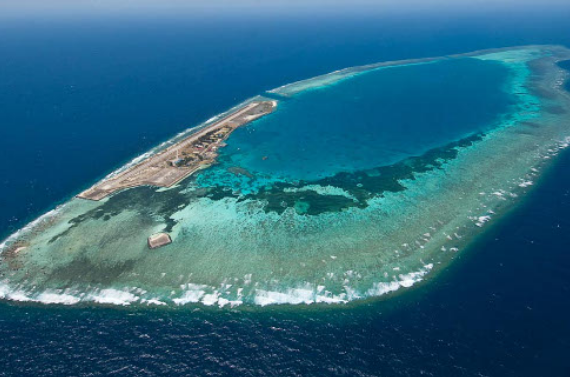 Layang Layang is a perfect destination for scuba diving in Malaysia with more than ten dive sites within 5-15 minutes of the speed boat trip. Untouched by human interference, this remote island's corals and the underwater world are in pristine condition, making it one of Malaysia's best dive sites. Diving around Layang Layang is excellent with massive schools of pelagic fish, manta rays & even whale sharks. If you're visiting the island during April-May, you can also see the magnificent hammerhead sharks gathering for mating in the deep waters.
Location: Kota Kinabalu, Sabah, Malaysia
6. Redang Island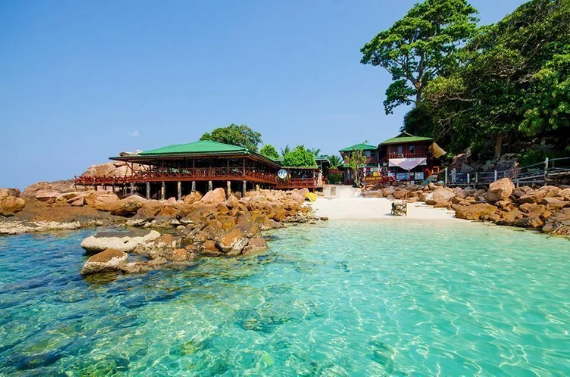 Pulau Redang is one of the islands off the west Malaysian state of Terengganu. A 40-minute boat ride follows a 45-minute flight from Kuala Lumpur; it is still relatively undeveloped and unspoiled. You can also drive until Kuala Terengganu for 5 hours and catch the ferry to reach the island. This island offers excellent snorkelling, scuba diving, and jungle trekking opportunities to keep you busy or just relax along the glistening white beaches. Located on the eastern coast of the Malaysian peninsula, Redang Island is part of the Terengganu Marine Park, offering excellent diving opportunities with smooth, calm waters bejewelled with unique and vibrant corals. It is ideal for scuba diving in Malaysia, near Kuala Lumpur, with its perfect diving conditions and exotic marine treasures.
Read more_ Best Resorts In Redang Island 2020
Location: Kuala Terengganu, Malaysia
7. Perhentian Islands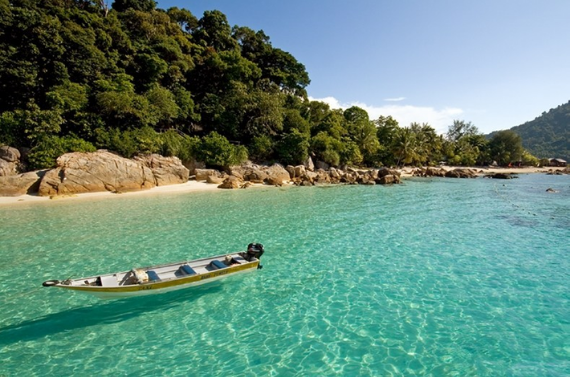 Perhentian Kecil, in Malaysia, is an island cliché, a picturesque representation of what fills people's heads stuck at work. While that blue water is pleasant to look at, it's even more exciting to get below. Diving on the Perhentian Islands is affordable and exciting enough to leave that soft sand for a while. Perhentian Islands is one of the best places in Malaysia to learn best scuba diving. It provides excellent diving conditions and right diving spots for beginners. About 20 dive sites around the archipelago are also part of the Terengganu Marine Park, with clear water and shallow reefs brimming with stunning marine species. Sugar Wreck is a fantastic wreck diving site around the island which offers excellent underwater photography opportunities. Even the Perhentian Islands deliver Malaysia's most reasonable prices for learning scuba diving.
Read more_ Eight places to stay in Perhentian Island.
Location: Besut District, Terengganu, Malaysia
Some excellent & reliable scuba diving schools in Malaysia offer a complete package with your stay and also dive plans at all the best diving spots. Many diving schools in Malaysia offer PADI certificate courses & authentic scuba diving licenses. Diving places such as Perhentian Island usually offer Malaysia's most reasonable scuba diving license cost and are the best option for beginners. Malaysia has calm waters and protected reefs, which make it perfect for all levels of scuba diving. Scuba diving is not just a lovely experience in Malaysia, where you can explore the excellent diversity of marine life and its soul-soothing.
For more information visit PADI Malaysia official website_ https://travel.padi.com/d/malaysia/