If you are a Kuala Lumpur urbanite who dreams of a romantic getaway, you will probably think of island villas or nature retreats. But given the current circumstances, an interruption in the city can be the kind of romantic trip you are looking for, especially since there is a lot of publicity that can get you a great deal. If you are looking for a romantic stay in Kuala Lumpur, look no further as we have built some of the best romantic hotels in KL for you and your partner!
1. KLoe Hotel, Bukit Bintang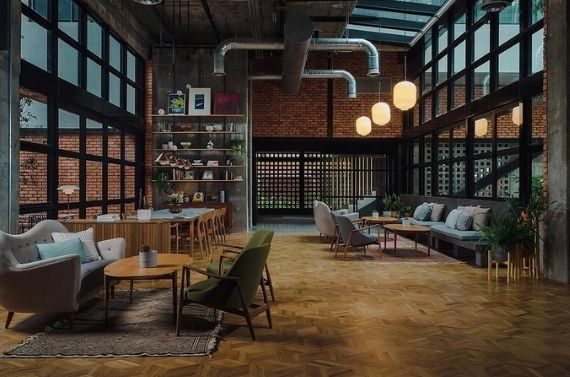 The KLoe Hotel is a fairly new kid in the city, having only opened its doors in February 2020. This chic boutique hotel has lush green walls, open walkways, a beautiful sun terrace, a beautiful outdoor pool, comfortable beds and views of the rooms. City Horizon. The people of KLoe take pride in creating a space that is "a safe haven and home for the creative and curious", and they put together a space intended to inspire creativity and make their guests feel at home Keep it.
Address: 27, Bukit Bintang Street, Imbi, 55100 Kuala Lumpur
Prices Range: RM120+ per person
2. THE FACE Suites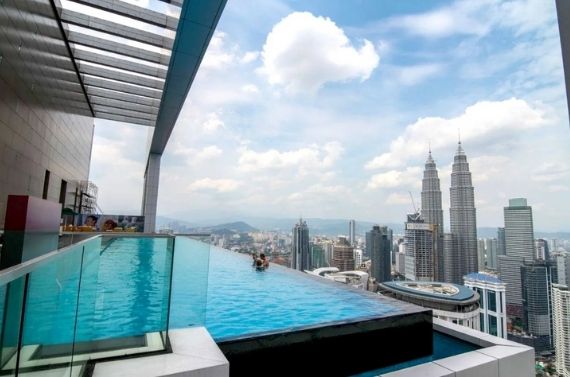 Located in the centre of KL, The FACE Suite is an all-suite hotel that features a large kitchen and a kitchenette for a relaxing stay, such as a kitchenette, living and dining areas. It is a short walk to KLCC, KL Tower and other attractions within the Golden Triangle, so you'll be in a fantastic location! The FACE Suites star attraction however has its infinity pool on its top floor that provides views of the KL Tower and the Twin Towers. While the pool has been temporarily closed according to RMCO restrictions, we are hoping that it will be re-accessible to guests soon, with the recently announced permission to reopen the pool!
Address: 1020, Jalan Sultan Ismail, Kuala Lumpur, Malaysia 50250
Prices: Starts from RM199
3. St. Regis Kuala Lumpur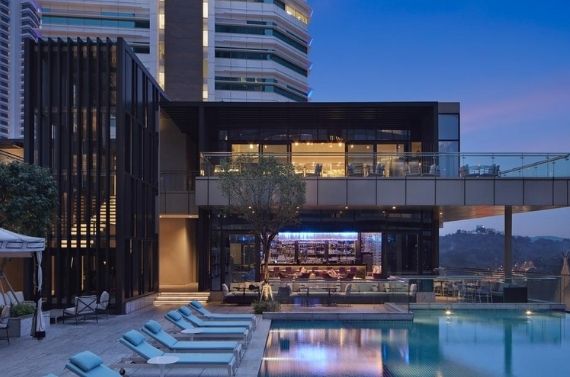 Plan your stay in St Regis Kuala Lumpur - for an ultra-luxurious romantic getaway in Kuala Lumpur. With high ceilings, sleek chandeliers and horse-inspired décor, this hotel definitely showcases its stunning luxurious designs. The beautifully decorated bedroom itself is as grand as one gets with a large flat screen television, high thread counts linen sheets, multiple pillows of various sizes, and automatic curtains and lighting! With all these comforts in your room, there is no reason to leave it.
Address: No 6, Jalan Stesen Sentral 2, Kuala Lumpur Sentral, 50470 Kuala Lumpur
Rate: RM220+
4. The Majestic Hotel KL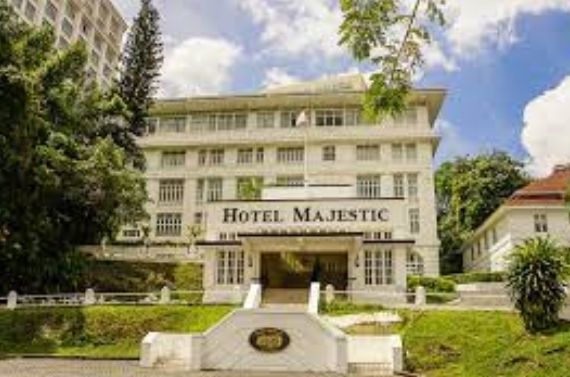 The Majestic Hotel KL is divided into two buildings (Tower Wing and Majestic Wing), an icon in Malaysia's ™ and its hotel landscape. But, during and after WWII it was a Kuala Lumpur glamor spot and today Ports has the same charismatic vibe with wearing white shorts, knee high socks and pith helmets. The interior is magnificent with high ceilings, Roman columns, gold-leaf domed ceilings, old wrought iron ceiling lamps, intricate cornices, polished marble floors and chandeliers. All are five-star rooms. Majestic Kuala Lumpur has four poster beds, fully stocked mini bars, Crabtree and Evelyn toiletries, and magazines such as Malaysia Tatler, Prestige and YTL Life.
Address: 5, Jalan Sultan Hishammuddin, Tasik Perdana, 50000 Kuala Lumpur, Wilayah Persekutuan Kuala Lumpur, Malaysia
Rate: RM350+
5. Grand Hyatt, Kuala Lumpur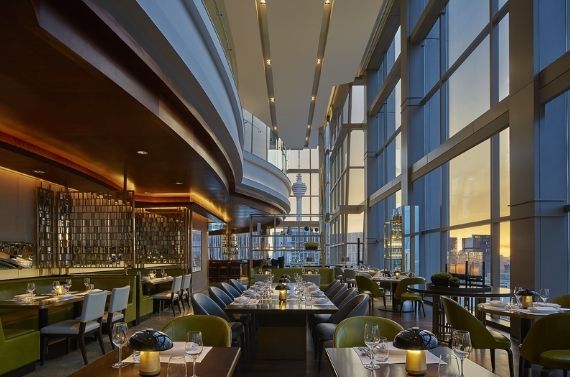 Those who appreciate the finer things in life look no more than the Grand Hyatt Kuala Lumpur while living in the city. Being in one location in the Golden Triangle, it is walking distance to the city's famous landmarks: the Petron Twin Towers, the Kuala Lumpur Convention Centre and the KLCC Park are all nearby and connected via a covered sky-bridge outside the Pavilion KL Hotel is. You can count well for the entire facilities of the Hyatt brand, including a 24-hour fitness centre. Equipped with personal trainers, LCD screens and Internet access and Essa Spa, 11 treatment rooms are equipped with rooms with jacuzzi, steam, sauna and ice fountains.
Address: 12, Jalan Pinang, 50450 Kuala Lumpur, Malaysia
Rate: RM476+
6. Rate Sekeping Tenggiri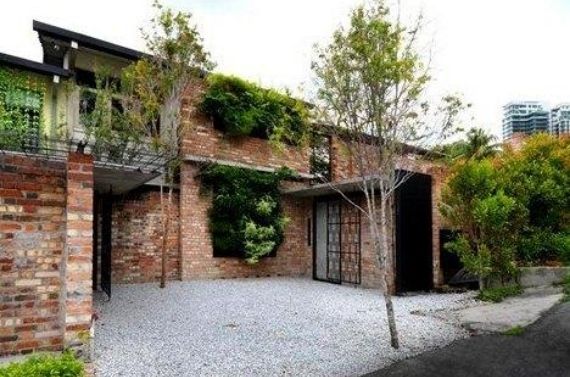 Channel your inner nature addicts and reconnect with nature, as you wish, this grand hotel is far away in Bangsar. This rustic hotel is also reputed as one of the best kept secrets of KL. It is easy to see why: every inch of it flows with a homely vibe that covers all the people who live here.
Address: No. 48, Off Kuala Lumpur, Jalan Tenggiri, 59100 Kuala Lumpur
Rate: RM220+