WEF is an International platform enabling women and leaders from all walks of life worldwide to expand business opportunities and enhance personal influence through network across borders while getting inspired by some of the world's most successful entrepreneurs, authors, thought leaders and celebrities.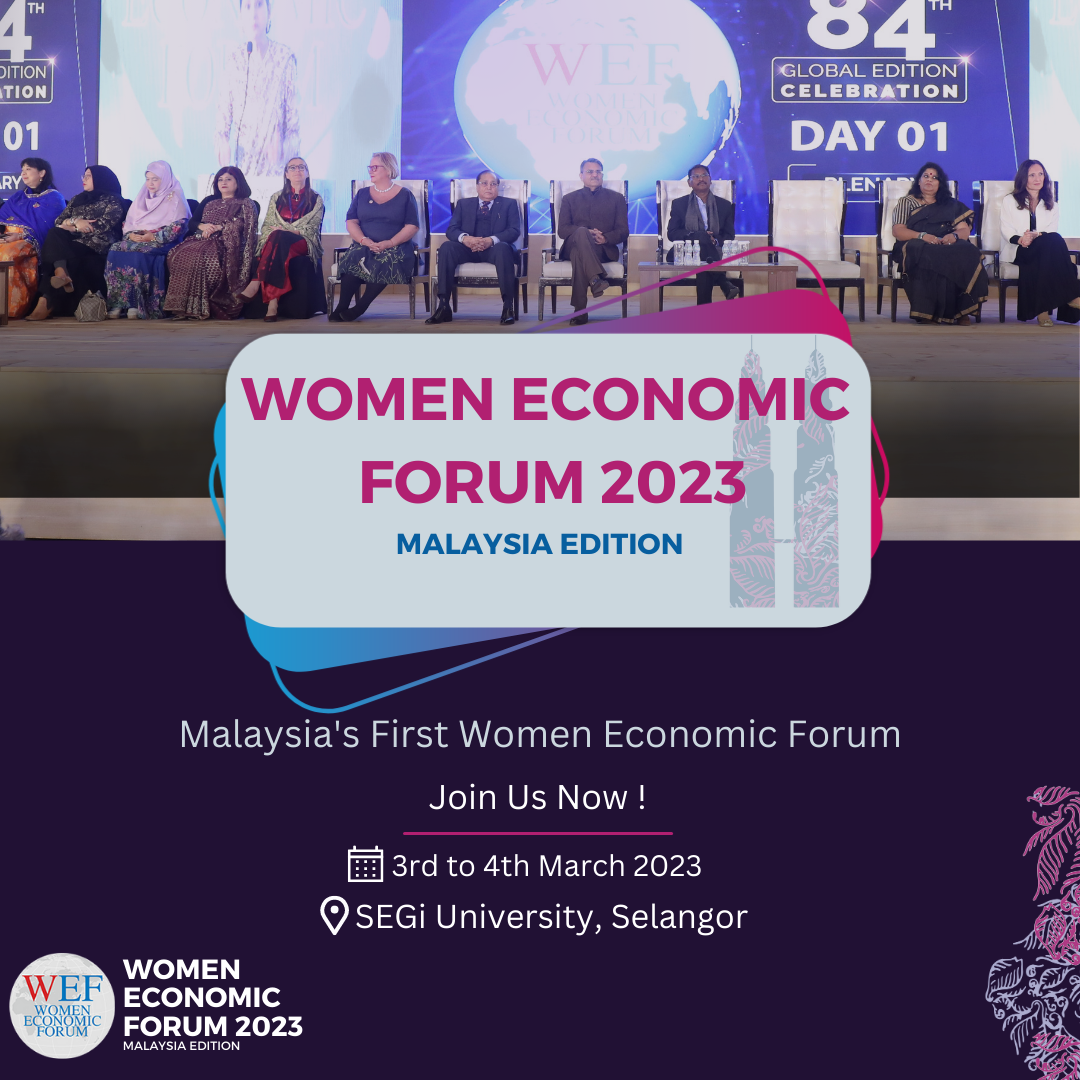 What To Expect
In celebration of International Women's Day 2023 and Women's Month, WEF Malaysia Edition is set to create an enabling environment for over 150+ Speakers, 100+ Sessions, 20+ Exhibitors and 350+ attendees. The WEF-Malaysia Edition 2023 will include discussions, networking, and collaborations to promote female entrepreneurship and leadership around the world, encouraging women to grow their businesses, build successful careers and amplify their influence, impact & income. WEF-Malaysia Edition will also honor women leaders at the WEF Award Gala on Friday, 3rd March 2023.
Timings
3rd March: 9 AM - 4:30 PM
Celebration Dinner: 6:00 PM onwards
4th March: 9 AM - 5 PM
Register now using the link below and be part of this life-changing experience.
Registration Form Link: http://www.wefmalaysia.com/registration