School holidays means that your kids' restlessness is going up to new peak levels, but you just can't pack them to grandma's place for a week, then what do you do? Where do you take your kids with you during this mid-year school holiday? Obviously, after enduring an exhausting school schedule, you are searching for the places where your kids will get a fresh perspective of life. Additionally, you want them to discover new skills that they would otherwise not find in books. So we have picked the best and most unique learning and activity centres in Kuala Lumpur, Malaysia, where your kids can accomplish a new aspect of fun while learning new things. Read on_
10 best and unique spots to visit in KL with kids during school holidays
1. KidZania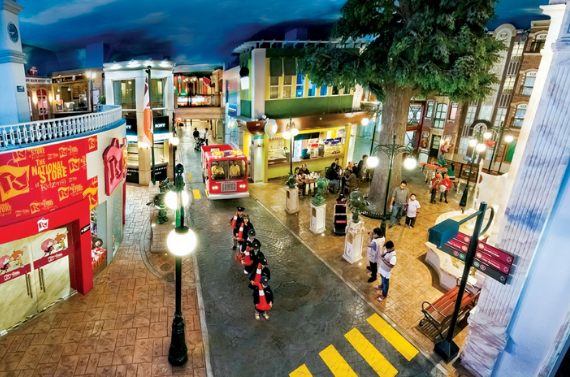 Apart from fun and enjoyment, holidays are an excellent opportunity to explore something unique that will help your kids understand the real world. Kidzania, a learning centre in Petaling Jaya, fits that description. The centre is designed to familiarize kids with knowledge of the work environment. Kidzania has over 90 various types of hands-on job models, building replicas, and materials. Your kids will learn how a firefighter functions or how the surgery is practised here. A pilot uniform can be used to fly the AirAsia flight simulator. And the excitement is going to take on a whole new level when they attempt to be policemen to control traffic. KidZania is Malaysia's first and only engaging educational theme park where kids and teenagers among the ages of 4 and 14 get hands-on experience of real-life work through activities and attractions. So, did your child claim they wanted to be a pilot, a doctor, or maybe even a fireman? At KidZania KL, they could extinguish blazing 'flames,' 'perform' operations, or even 'fly' a plane. In just one day, you and your kids will get a whale of a time!
Opening hours: Sunday to Wednesday 09:00 – 21:00, Thursday 09:00 – 23:00, Friday and Saturday 10:00 – 23:00
Address: Curve NX, 18, Jalan PJU 7/5, Mutiara Damansara, 47810 Petaling Jaya, Selangor, Malaysia
2. Sunway Lagoon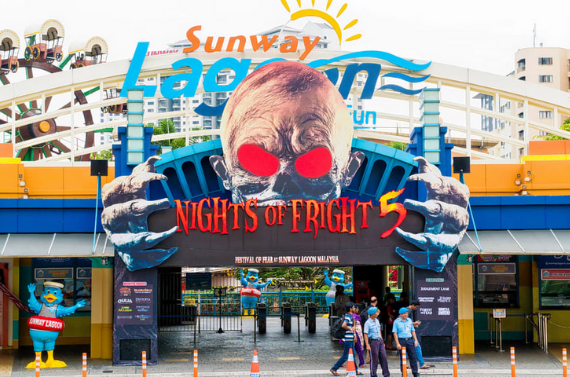 Whether it's an exciting ride, a river ride, a surf, a wave pool, Sunway Lagoon Theme Park has everything you need to make your family vacation interesting and adventurous. Over an area of 80 acres, the Sunway Lagoon is split into 5 zones: the Water Park, the Scream Park, the Amusement Park, the Intense, the Nature Park, where you'll see wonderful wildlife, like civets, gibbons, hornbills and several other. Let the kids lose themselves in the interactive water play area of Little Zimbabwe, an African village full of huts and Masai soldiers protecting the entrance.
Opening hours: Monday, Wednesday to Friday 11:00 – 18:00, Saturday and Sunday 10:00 - 18:00
Address: 3, Jalan PJS 11/11, Petaling Jaya
3. National Science Centre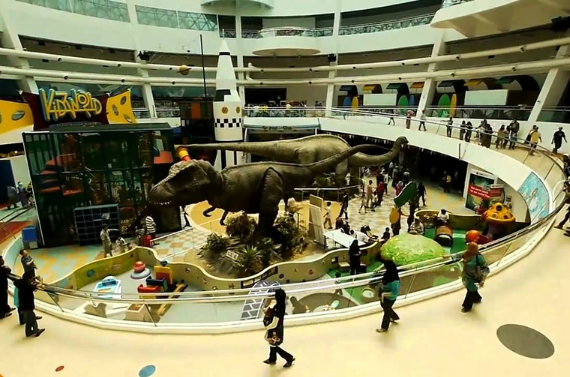 The National Science centre is situated on a quiet hill in Kuala Lumpur and is recognized for its interactive and educational display of technology and science. The Science Center offers a large range of activities to do. You can experience the moonwalking and take part in science-based experiments. Here you can see Malaysia's first freshwater overhead aquarium which houses over 32 local freshwater species of fish. Do not even skip the science show beamed straight into the inside of the central dome. The National Science Centre, with its lively, just-plain-fun hands-on science and technology exhibits, is a crowd puller. It is formed like a futuristic, green mosque, surmounted by a large dome, and divided into many sections, with exhibits covering the range of scientific knowledge.
Opening hours: Saturday to Thursday 09:00 – 17:00
Address: Persiaran Bukit Kiara, Bukit Damansara, 50490 Kuala Lumpur, Wilayah Persekutuan Kuala Lumpur, Malaysia
4. SkyTrex Adventure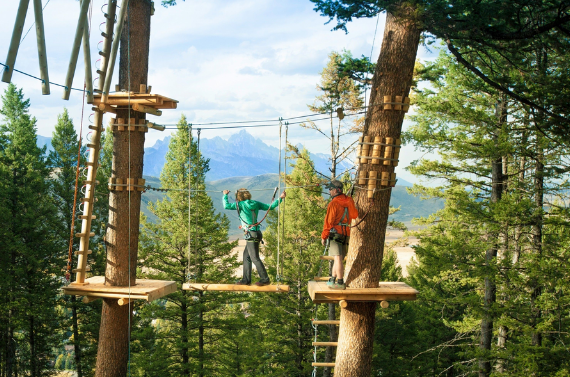 SkyTrex offers thrilling adventure experiences to suit every generation. It's a tree canopy tour where tourists can begin a ride through the forest on a flying fox zipline across two lakes. This is a way of adding some exciting adventure to your kid's holidays. It's a secure and guided canopy tour that both adults and kids would enjoy. Located 3 km within Taman Botani Negara Shah Alam's 817-hectare forest, this area is only a 40-minute drive from Kuala Lumpur city centre and can be reached through the many highways leading to Shah Alam. The first park designed by Skytrex, it offers 3 separate circuits with various difficulty levels and picnic areas and places for activities such as team building, team bonding, birthday parties or just a chill-out spot for a fun-filled day in the forest.
Opening hours: Tuesday - Sunday (Public Holidays) 08:30 – 17:00
Address: Jalan Liku 8/1, Seksyen 8, 40000 Shah Alam, Selangor, Malaysia (Skytrex Adventure is also available in Langkawi and Melaka.)
5. Aquaria KLCC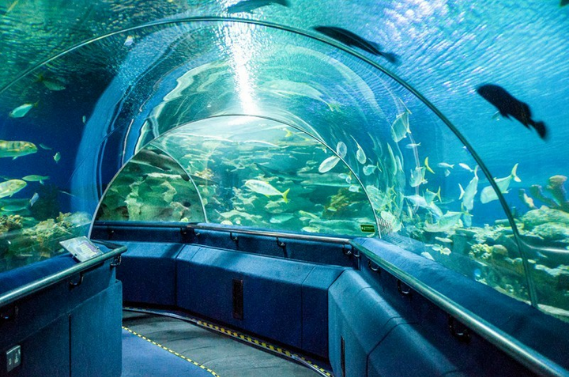 Let your kids experience the incredible marine life at Aquaria KLCC, situated at the Kuala Lumpur Convention Centre's concourse level. The aquarium displays over 5,000 sea species through its 60,000 square foot space, such as tiger sharks, blue rays, and bright coral fish. The aquarium is divided into eight parts, where your family will enjoy interesting stuff like touching exotic animals, swimming with, and winding off on a virtual boat deck. School holidays and weekends in Aquaria KLCC are considered "high season". Although Aquaria KLCC is one of the largest tourist attractions in the city, it's worth time and money. Not only you will see a lot of marine life, but your kids will also be able to perceive what is going on under the waters of our world.
Opening hours: 10 AM–8 PM
Address: Kuala Lumpur Convention Centre, Kuala Lumpur City, 50088 Kuala Lumpur, Wilayah Persekutuan Kuala Lumpur, Malaysia
6. Gunung Jerai Highlands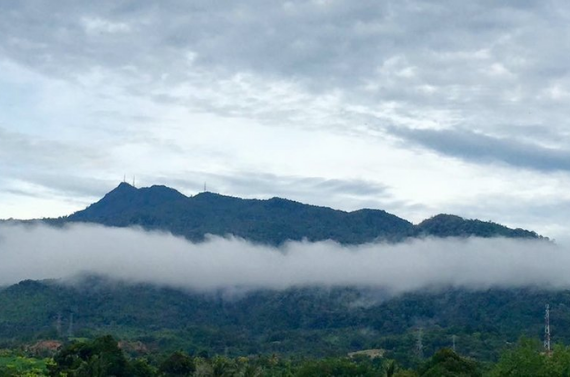 If you're in Kedah, popular 'Malaysia Rice Bowl,' this is the choice for wonderful sea and paddy field scenes. Kedah's pride, the magnificent Gunung Jerai, is an excellent place for kids to relax in the fresh air of the highlands. Gunung Jerai is abundant at 1217 m above sea level, with historical and geographical treasures. Kids will love a splashing time in Hutan Lipur Titi Hayun, Hutan Lipur Seri, and Batu Hampar Waterfall. To keep it an interesting experience, go to historic sites like Telaga Sheik and Padang Tok Sheik or experience the Perhutanan Muzium and allow them to explore the vibrant flora and fauna of Gunung Jerai.
Open all year round
Address: 08300 Yan, Kedah, Malaysia
7. The Secret Garden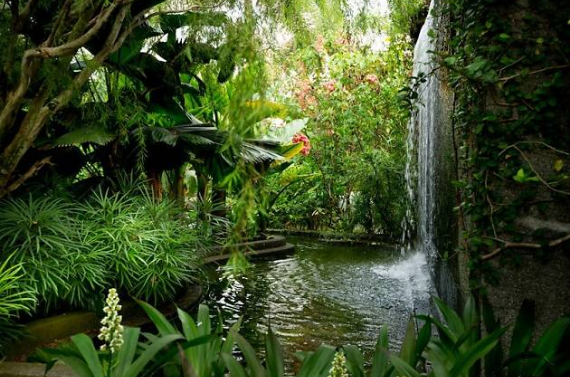 The Secret Garden is actually situated in Bandar Utama, Selangor, on the rooftop of 1 Utama Shopping hub. It claims to be South East Asia's largest rooftop garden comprising around 600 species of carefully curated plants, ranging from cool-climate flora to ornamental and herbal species. Covering an area of 30,000 square feet, each first weekend of the month the garden has free guided tours. It provides for the kids a great educational opportunity-they can get up close with plants and experience an explorative trip around the garden.
Opening hours: Saturday and Sunday 10 AM _ 10 PM
Address: Upper Roof (above Food Republic, 1 Utama Shopping Centre, Bandar Utama, 47800 Petaling Jaya, Selangor, Malaysia
8. Petrosains- the discovery centre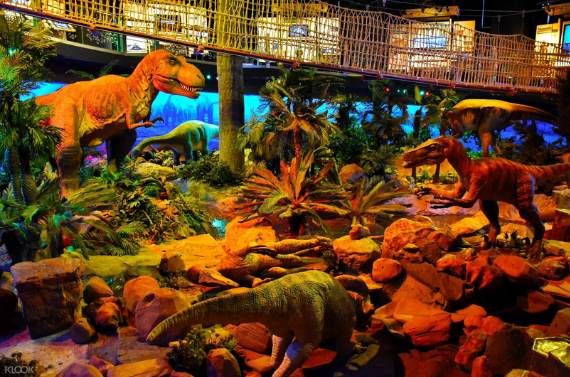 Learning at the Discovery Center is never boring. Touch, feel, and experience exploration like never before with the immersive experiences, and get face-to-face with science in exciting new ways through their innovative events, seminars, and displays. And, with the travelling exhibits and special themed activities, there's still something new to learn! Approximately the centre can be categorized into the following sections-the the first section is all about space and discovery. The next section is the prehistoric soil. The next section is the Physics Center. Next comes the section on oil exploration. The last segment of the F1. Then comes the Molecule Cafe a very cool, large, well-stocked, and fairly priced café. Every section is absolutely amazing. What's most impressive is that kids can try each and every display, and it's often seen in the form of games or enjoyable pastime. Each and every exhibition has simple instructions and a part of education.
Opening hours: Tuesday to Saturday 9:30 AM _ 5:30 PM Sunday 9:30 AM _ 7 PM
Address: Petronas Twin Tower, Level 4, Kuala Lumpur City Centre, 50088 Kuala Lumpur, Malaysia
9. National Planetarium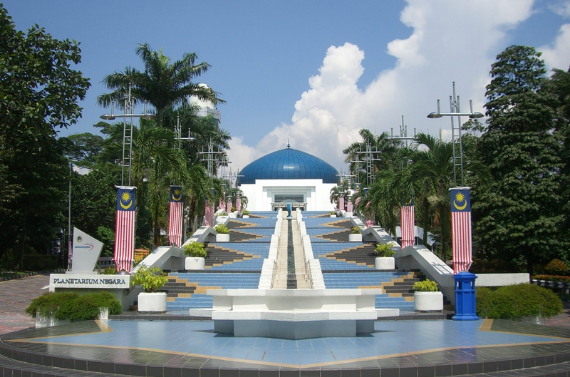 Dedicated to space exploration, the Planetarium is an excellent place for kids to learn about our solar system. Access through the various areas, including the Space IMAX Theater, which includes a variety of fascinating space displays, interactive exhibits, and an anti-gravity room. There are a few replicas of ancient Chinese and Indian observatories on the grounds of the National Planetarium (the latter being a scaled-down version of the Jai Singh Observatory in Delhi) and even a copy of Stonehenge or, in this case, Fibre-Glass Henge! The main highlight of the visit is definitely the Omnimax-style film projected on the inner roof of the dome. Sitting on comfortable reclining chairs, the large screen gives a panoramic viewing effect that improves the content of the film.
Opening hours: Mon-Fri, 8 am-5 pm
Address: 53 Jalan Perdana, Kuala Lumpur, 50480
10. Zoo Negara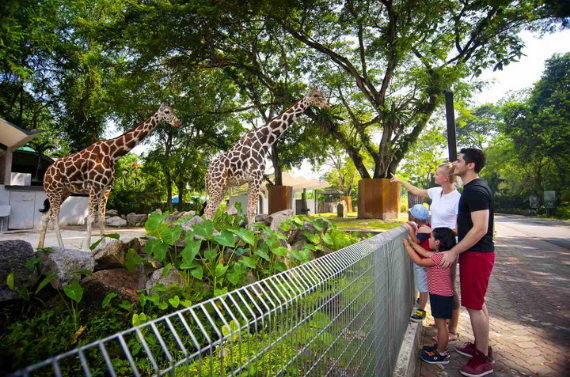 Zoo Negara, or National Zoo, was established in 1963 in the town of Ampang, approximately 15 km from Kuala Lumpur. There are presently more than 5500 animals that call this zoo home, and there are over 400 species to be discovered by visitors. The zoo is such a famous attraction that it's normal to have a 2-hour wait just to get inside. It is also popular with tourists, and therefore locals with young children also visit the zoo on weekends and during holidays. The biggest attraction of the zoo is the Animal Exhibit, which takes place twice a day, one at 11 am and the other at 3 pm. Such shows begin on Fridays at 11 am and 3:30 pm, both. With this multi-animal exhibition, be ready to see the appearances of several different species, including sea lions. The show is held at the open-air amphitheatre in the vicinity of the Hornbill Centre.
Opening hours: Everyday 9 AM _ 5 PM
Address: Jalan Taman Zooview, Taman Zooview, 68000 Ampang, Selangor, Malaysia
Learning through play. Play is one of the primary ways kids learn and grow. By giving a kid a feeling of his or her own skill and feeling good about themselves, it helps develop self-confidence. They can learn vital skills through this, like problem-solving, working with others, sharing and so much more. So, these are some entertainment spots in Malaysia where your kids can have fun while they are learning.
Read more about_ 13 Activities To Do With Kids In And Around Kuala Lumpur During The School Holidays