There are top 8 beautiful AirBnB in and around Malaysia to make your holiday planning easier. Finding a place to stay and enjoy staying with friends and family is probably the hardest thing to plan a vacation. You need a good location, clean, quiet, a little bit of it, and a little bit! If you are looking for a drop-dead gorgeous place to stay, we found you this time. The places listed here are approved by the government, which means that they take all precautions to serve you, even in the event of such an epidemic our employees are working hard to serve us for our enjoyment.
1. Alamanda Hilltop Villa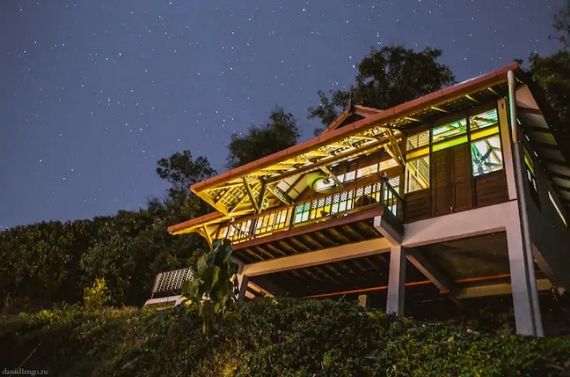 Alamanda Hilltop Villa is in the quiet corners of the beautiful Langkawi island, near Makam Mahasuri, and is just 15 minutes from the bustling Kuha town. This quaint villa comes with all basic amenities, including a small kitchen, free parking, wireless internet, café area and an infinity pool with the most picturesque view. 3 people can sit comfortably in Alamanda. Address: Jalan Makam Mahsuri, Langkawi, Kedah, Malaysia
Price range: RM81/night (Avg. cost)
Website: https://www.alamandavillaslangkawi.com/villas
2. Kai Joo Suites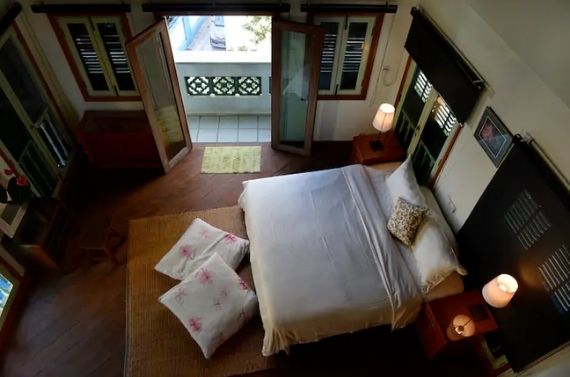 Kuching is one of the most beautiful cities in Malaysia and one of the best ways to appreciate the rustic beauty of this eastern Malaysian jewel would be to live in the city itself. The Kai Joo Suite is perfectly located in the center of Kuching; A short walk from all the colorful roads (Carpenter Street, India Street), museums, the best local eateries and the popular Kuching waterfront.
Address: 8 Lorong Kai Joo First Floor, 93000 Kuching, Malaysia
Price: RM66(per day per person, Max 3 person)
3. Teratak Damai Langkawi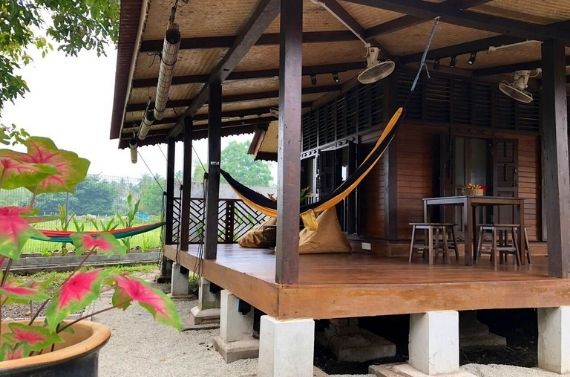 The Rustic Rural Retreat by Teratak Damai Langkawi is for all those who want to experience a peaceful getaway from concrete jungles. But don't worry, this kampung home comes with wireless internet, hot showers and all necessary kitchen items. For a beautiful house that fits two people comfortably and is surrounded by huge paddy fields with views of beautiful local birds.
4. Eco BnB Full house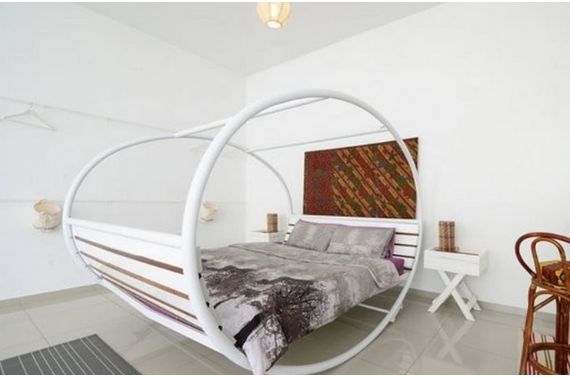 Imagine sinking into plush custom-made beds and waking up in the morning to warm authentic waffles. The next time you are in Johor Bahru, you can choose to stay in Eco-BNB Full House. This huge venue also has a place to hold an event with 30 people. Most of the furniture is handmade, has an organic botanical garden, and is just outside a beautiful swing. Grab your friends and go to a large group of 18 to enjoy the amazing perks at Eco-BNB and you only need to pay RM56 for one night per person for one night.
5. Hillside Wooden Villa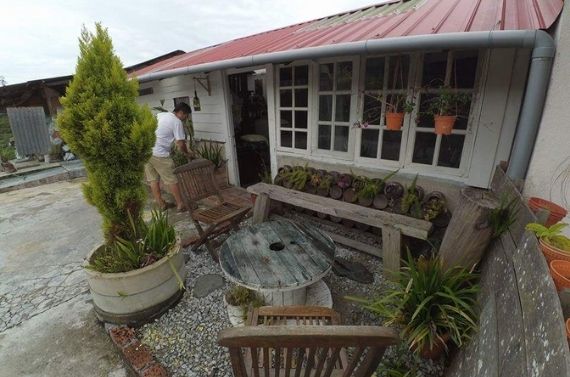 A rustic wooden villa at Kea Farm, situated at an altitude of 1610 meters above sea level, offers splendid views of vast green vegetable fields, beautiful mountains and fresh air. The house is just a few minutes from the city of Brinchang which houses all the popular tea gardens, strawberry farms, markets and eateries. This hill valley can accommodate up to 8 people and costs RM30 per person for a night.
6. Chaos hotel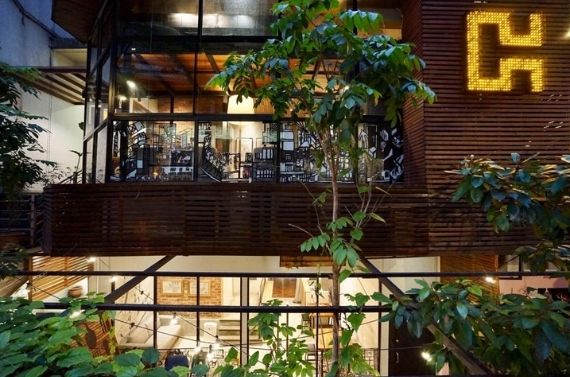 Situated in a renovated 5-story building in the heart of the big city retail and equipped with natural and primary materials, the CHAOS Hotel is an organic concept, blending an industrial spirit with a modern contemporary touch. Giving a new twist to the term "design hotel", the Chaos Hotel is also home to the team of designers who created it. The hotel has several works of art from the design studio and Malaysia's upstart design practice CHAOS LAB.
7. CozyStudio1, KLCC with Netflix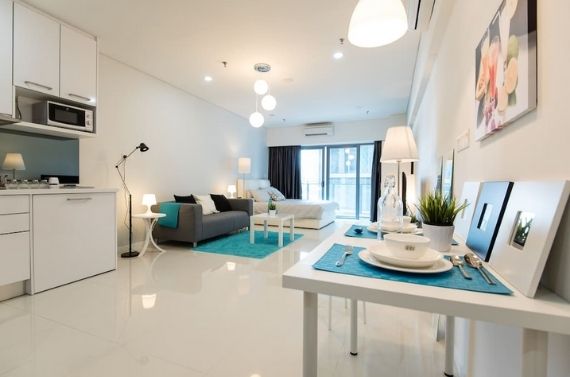 This place provides a comfortable, home-feel, contemporary and fully furnished home living for my guests, local or overseas, either for travelling or temporary stay in the KLCC area, close to LRT and Monorail station for your convenience. You will get a Netflix account and a 100mb/s internet connection with 2 air conditioner and 48-inch smart TV. If you are going with family it would be the best place to stay with them. Guests are welcome to enjoy themselves in the swimming pool, gym, games room, yoga deck, grand lobby. Paid parking is also available within the same building.
Price: RM60 per night ( 2 Person)
8. Regalia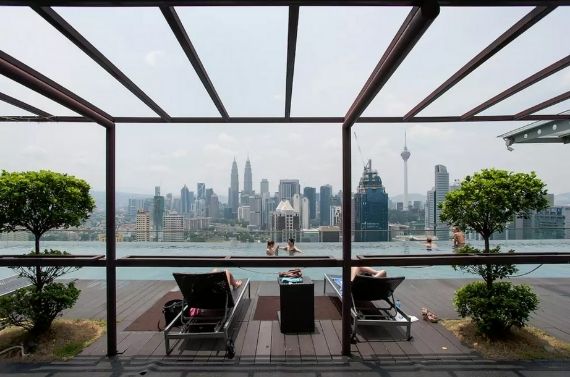 You can enjoy the most comprehensive range of facilities and amenities in this 650sf service suite which include cooking utensil and kitchen ware, Wi-Fi connection, TV set with multiple TV channels, 2 queen size beds, 2 air conditionals. A place that we can truly relax and feel like at home. Ideal for family guest and traveller who travel even in a group of 4. All the above in the most affordable price, a wiser option then staying in a hotel
Price: RM180 per night (4 person)
We hope might have got what you want. For more information about travel, destinations and food in KL visit our webpage www.kualalumpurhospitality.com.