Malaysia is not as popular as Bali and Thailand for Meditation retreats, but actually there are several options for the perfect meditation retreat in Malaysia. Meditation retreats are a great way to unwind after the stress and chaos of daily life. They help you connect with your inner-self and contemplate life. By signing up for a meditation retreat, you get an opportunity to take the edge off daily life and dive deep into yourself. Meditation retreats also give you the space to ponder and cultivate values of compassion, humanity, and deep love of life. The guidance of experienced practitioners at retreats can help you heal, nurture, and develop your body and soul. Reinvent yourself as a person who takes on everyday life with a balanced clarity and say bye-bye to stress and anxiety. The islands of Borneo and Langkawi are top spiritual destinations in Malaysia. Here is list of some place that will help you to find peace to meditate.
1. Persatuan Brahma Kumaris Bangsar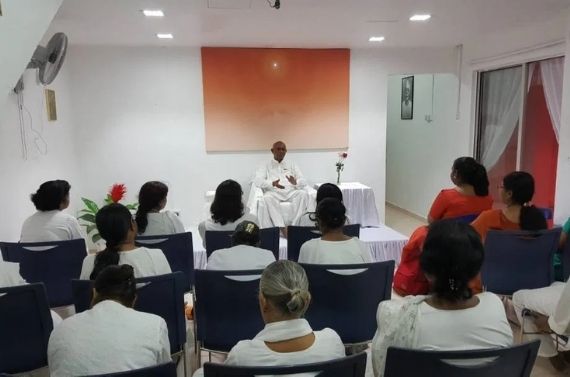 A part of Brahma Kumaris Malaysia, the center is a rejuvenating sanctuary that offers a variety of programs and lectures including meditation and personal development including character development, stress management and increasing concentration. The courses are practical and are based on Raj Yoga meditation, a versatile form of meditation that can be practiced by anyone, anywhere. Open to all, its courses are provided free of charge by experienced practitioners. Accommodations are available in an independent block with a pack of options ranging from private rooms to dormitories. Vegetarian food is served here. An ideal place to reflect on yourself and more, you can also enjoy its vast collection of books and numerous seminars.
Address: 36, Jalan Ang Seng, Brickfields, 50470 Kuala Lumpur, Wilayah Persekutuan Kuala Lumpur, Malaysia
Website: http://brahmakumaris.my/
2. Johor Bahru Meditation
Bohor Bahru Meditation located in Johann Bahru Taman Molek is open to everyone. Based on the centuries-old wisdom of transcending the physicality of body and mind, this centre has developed a unique method of meditation. Classes are conducted every day with step-by-step guidance from trained physicians. Each class lasts for two hours and participants are welcome to take more than one class. Introductory lectures are given free of charge by prior appointment. The purpose of the meditation program here is to help participants reduce stress and gain a positive outlook on life.
Address: 37-01, Jalan Molek 1/29, Taman Molek, 81100 Johor Bahru, Johor, Malaysia
Website: http://johorbahrumeditation.org/
3. Vajrapani Kadampa Buddhist Center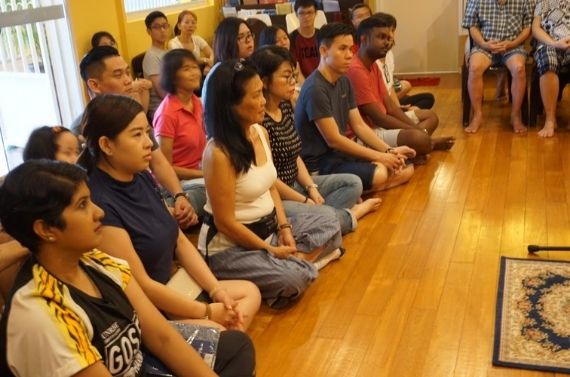 Located in Jalan Perlis, Georgetown, Penang, the Vajrapani Kadampa Buddhist Center offers a peaceful sanctuary in the city center. A member of the New Kadump tradition, it offers meditation and study programs on modern Buddhism. All of its courses take a contemporary approach and are based on practical methods to tune the mind through meditation. Meditation classes here are tailor-made for practitioners of different levels. Weekly drop-in meditation sessions are conducted under trained practitioners. It provides many retreats, each aimed at purifying and strengthening the spiritual self. Suitable for any physician, each retreat usually includes prayer chanting, silent time for meditation, and guidance.
Address: 28, Jalan Perlis, 10400 George Town, Pulau Penang, Malaysia
Website: https://meditateinpenang.org/
4. Sasanarakkha Buddhist Sanctuary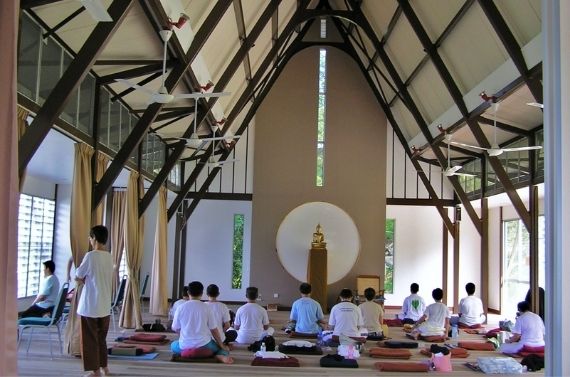 Sasanarakkha The Buddhist sanctuary is located in an orchard adjacent to the Grannies Memorial Park in Taiping, Perak. A sanctuary for Buddhist monks to practice and study Dhamma Vinay, it has opened a retreat center to promote spiritual, mental and physical health. Group, Guided and Self-Retreat are the categories of programs offered here. Group and guided retreats vary in audience size and are taught by experienced practitioners and teachers. Self-retreat is limited to advanced meditators. Camps are also organized for the youth. In the secluded atmosphere of the retreat center there are guest lodges, a shrine and many avenues and platforms for meditation.
Address: 34000 Taiping, Perak, Malaysia
Website: https://sasanarakkha.org/
5. Isha yoga center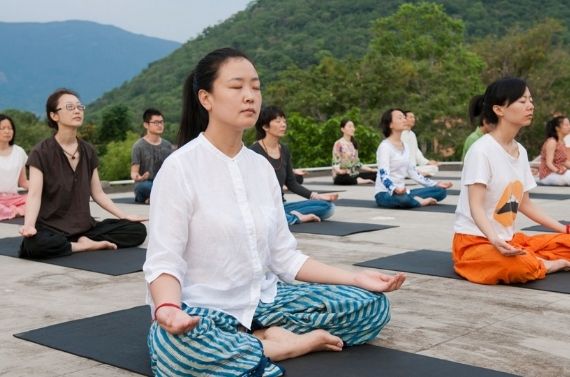 Isha Yoga Center, a part of Sadhguru's Isha Foundation, is located in Petaling Jaya at Selangor. Essentially a yoga retreat center, it offers a variety of programs for beginners and advanced practitioners to explore inner-self, spirituality, and life. Its tailor-made programs include five-minute daily practices like Isha Upa Yoga that can help you approach life with ease and clarity. Its inner engineering program helps to intellectually explore the basics of life through yogic practices. A series of customized hatha yoga programs for memory and focus as well as those targeted at children are also available here.
Address: Suite G.03, Ground Floor Block-B, Dataran Hamodal, Jalan 13/4, Section 13, 46200 Petaling Jaya, Selangor, Malaysia
Website: https://ishayoga.my/
6. Malaysian Buddhist Meditation Center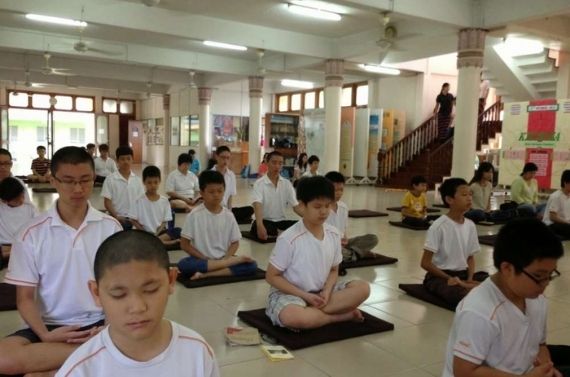 The Malaysian Buddhist Meditation Center is ideally located at Jalan Mosque Negeri, Penang. Following the Theravada Buddhist tradition, this retreat offers Vipassana meditation program. Vipassana means "insight" in Pali and this meditation method is helpful in achieving peace of mind with ultimate goal liberation. One day of this Vipassana consists of 14 hours meditation with chanting, relaxation and Dhamma talks. Participants should observe silence and follow eight sermons. The retreat is open to all and available throughout the year. The accommodation for the men is in a shared dorm room, while the women live in a "hut". You will be served nutritious and delicious home-cooked Malaysian food.
Address: 355, Jln Masjid Negeri, Taman Green Lane, 11600 Jelutong, Pulau Penang, Malaysia