Trends in Instagram will either create or break your social perception. That's why it's relevant to stay on trends by uploading beautiful pictures always. Today you will know about the top 10 most instagrammable cafes in KL which are the most popular cafes of 2020 for the ideal aesthetics snaps toward your Instagram feed.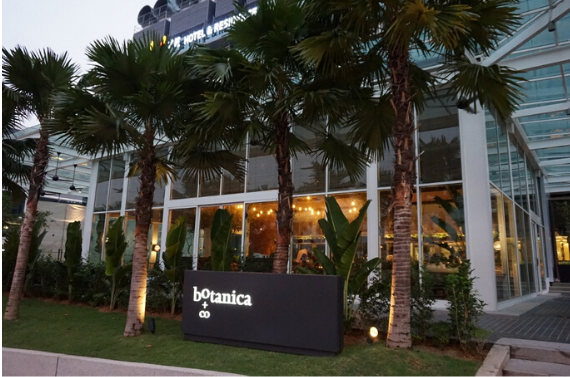 Botanica+Co botanical is the most beautiful cafe in Bangsar South (KL). This is a photogenic place for all botanical lovers to fantasize about. Each corner is a picturesque spot, every inch of the cafe is verdant greenery. The warmness at the frontal entrance, and especially the orchids, relaxes and invigorates visitors. You can appreciate your coffee in a green environment in this astonishing cafe. The food is also certainly satisfying if you wonder if it's merely another gimmicky spot that presents on the aesthetics and neglects the food standards. Have a cuppa or a cocktail drink and recline in this delightful atmosphere. This is a pork-free eatery that still contains alcohol.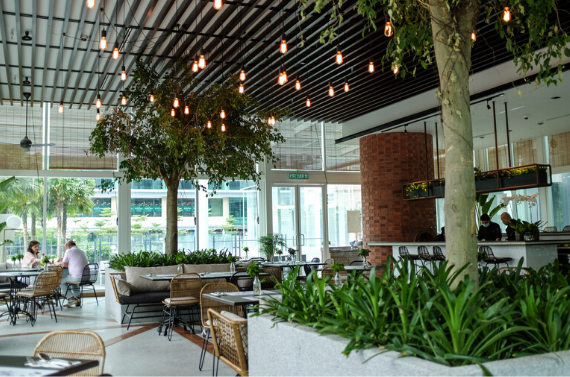 Address: G5, 8, Jalan Kerinchi, Bangsar South, 59200 Kuala Lumpur, Wilayah Persekutuan Kuala Lumpur, Malaysia
Opening Hours: Monday-Thursday- 11:30 a.m.-10;00 p.m. Friday- 11:30 a.m.-12:00 a.m.
Saturday- 9:30 a.m.-12:00 a.m. Sunday 9:30 a.m.-10:00 p.m.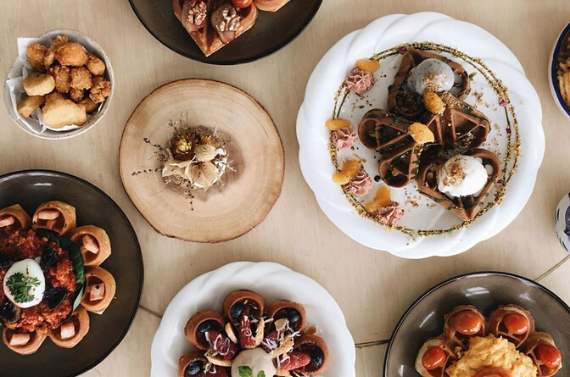 Owls Cafe at One Space is a wonderful space for locals to meet, enjoy coffee, tea, and hot chocolate including epicure food and desserts complimented. The Owls Cafe at One Space is a The Owls Cafe augmentation. With the equivalent healthy food, cake, and fresh coffee. This area is not correlated to any pets except the adorable logo of the owls in the door proffers a cute appearance. They put their soul within it every owlsome taste and desire reciprocities will be made over countless more chapters to maintain. Waffles are a must, the savory ones are the preference of people, and having tea in the tiny owl cups are enjoyable and cute.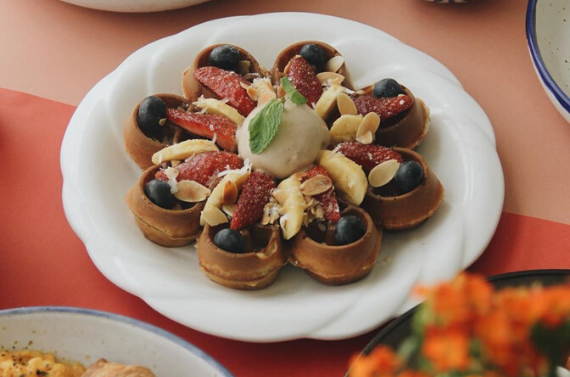 Address: G.01, G.02 & G.03, Ground Floor One Space, Jalan USJ 25/1C, One City, 47650 Subang Jaya, Selangor, Malaysia
Opening Hours: Monday-Friday- 11:00 a.m.-10:00 p.m. Saturday & Sunday- 10:00 a.m.-10:00 p.m.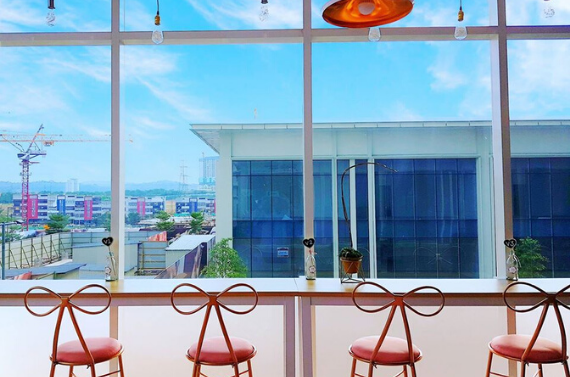 Including a flowery theme determined by comparable Eastern Asian designs, Viola Flower Cafe increases with elegance, a photogenic place with a dome covered with natural dried flowers, enticing consumers to experience life more leisurely and appreciate their beloved times. This is a decent Instagram Café. Make assured your phone is set for loads of selfies. Their food and beverages not solely taste excellent, although you will also be impressed by the presentation. It is a no pork cafe served and simply allows cash for payment. The beverages they serve here not just taste good also refreshing however it is also excellently presented for the photo session. Wrap up your visit to Viola Flower Cafe including a toothsome treat in this peaceful atmosphere, if you're here for a catch-up gathering with family or friends.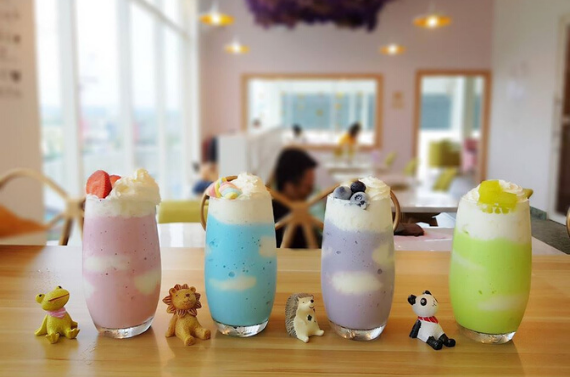 Address: H-1, 03, Jalan Persiaran Jalil 1, Bukit Jalil, 57000 Kuala Lumpur, Federal Territory of Kuala Lumpur, Malaysia
Opening Hours: Monday-Saturday- 11:00 a.m. - 9:30 p.m.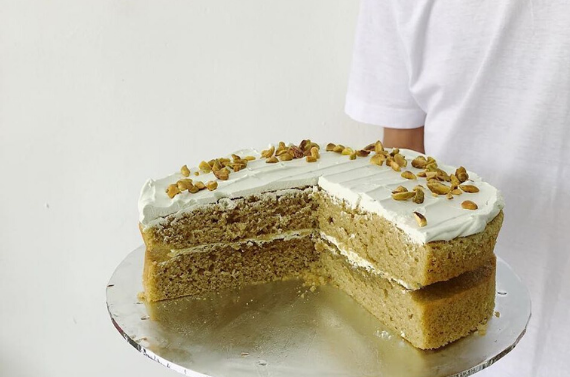 Podgy kurau was authorized in 2013 and gained its first plus constant consequence in good old Sri Hartamas. The trend has continued and furthermore is to find and frequent modern cafes over the past few years, not solely to try their food and coffee but additionally to take snapshots of Instagrammable. The café appears to be extremely cozy, ideal for a place to relax-mixing with the use of monochrome floorings, gold clippings, wooden furnishings and potted plants in contemporary patterns, presenting a vigorous and comfortable yet minimalist feeling. Excellent food, dessert, and coffee at Podgy Kurau you can receive everything you want. You can likewise feed your Instagram on point instantly.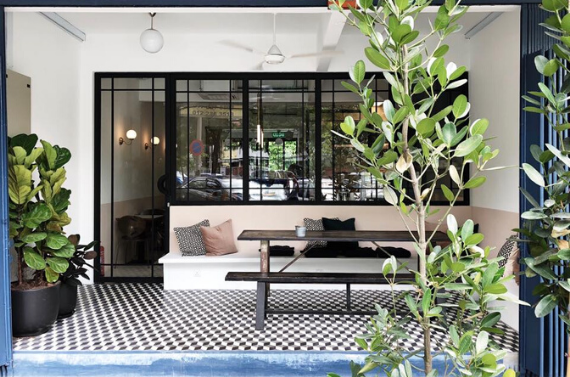 Address: Lorong Kurau, Lucky Garden, 59100 Kuala Lumpur, Malaysia
Opening Hours: 9;00 a.m.-9;00 p.m. / Closed on Wednesdays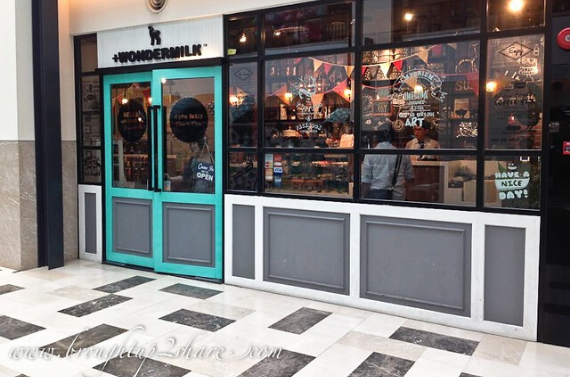 Inaugurated as graphic architects, Wondermilk was presented particularly for cupcakes in 2000. They presently have four KL outlets and individual other brands including Rimba plus Rusa. Their characteristic is a view, one of the most successful cafes in KL converging on cupcakes and treats. You can appreciate your food here with your companions and family.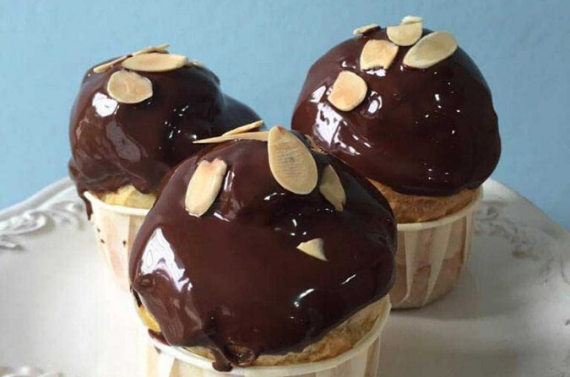 Address: 37 Jalan SS 21/1A, Damansara Utama 47400 Petaling Jaya, Selangor, Malaysia
Opening Hours: Monday-Sunday 10:00 a.m. - 9:00 p.m.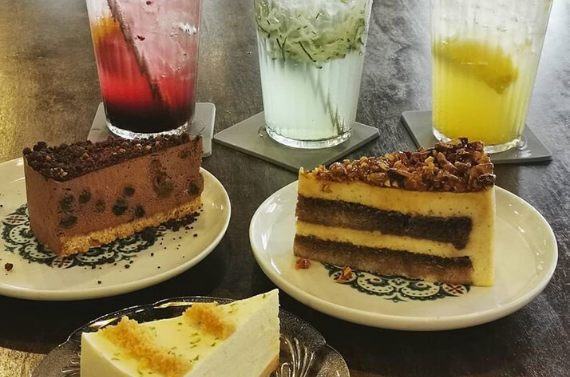 Lim Kee Cafe is connected to Tian Jing Hotel in Chinatown KL. Specifically, in front of Kompleks Selangor, this cafe is so straightforward to find. You can park at Kompleks Selangor. This is absolutely an Instagram worthy cafe. Smooth coffee drinks, here you can enjoy some comfortable time. Conceivably this cafe is tiny will entertain only around 15 pax. This is an old school cafe.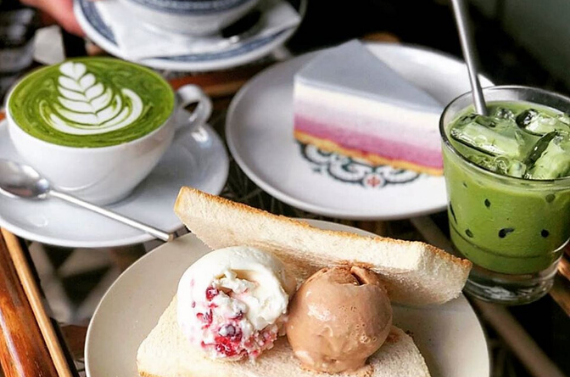 Address: 66-68, Jalan Sultan, City Centre, 50000 Kuala Lumpur, Wilayah Persekutuan Kuala Lumpur
Opening Hours: Monday to Sunday- 9:30 a.m. - 6:00 p.m.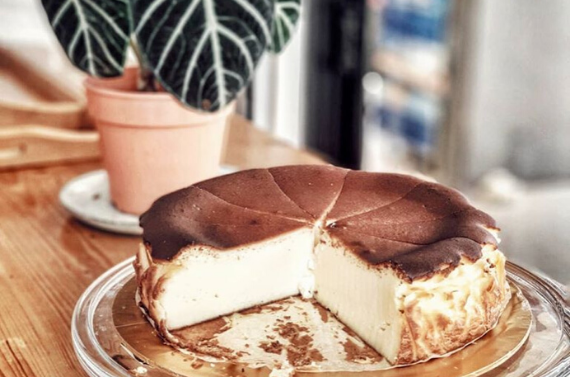 You'll find harmony and privacy at Bukku Cafe, a Japanese influenced cafe in the bustling KL area. Bukku Cafe, established in 2017, converges on its well qualified and service-oriented team serving trustworthy, wholesome and excellent tasting food at a very inexpensive price. They provide you with an acquaintance of delightful dining, rather than plainly a meal. Tucked apart in the corners of Bandar Bukit Raja and one doorstep away from Setia Alam is the ideal dining spot to spend quality time with your family. The family-oriented café is further tastefully renovated with comfortable sofas and chairs, presenting it an ideal spot to hang out on a lazy morning weekend.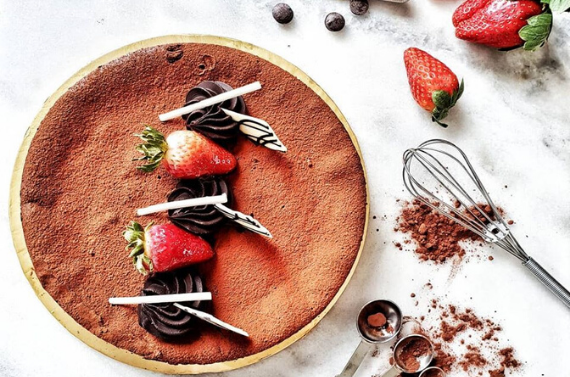 Address: Jalan Singgahsana 4A/KU5, Bandar Bukit Raja, 41050 Klang, Selangor
Opening Hours: Monday-Sunday- 8:30 a.m. - 11:30 p.m.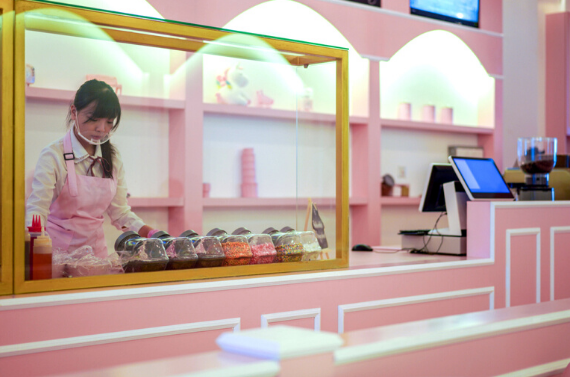 The complete cafe is furnished in pastel-pink. This gotta be another instagrammable spot to go for an instagrammable evening light pleasure. Established in Sunway GEO Street, right opposite the Sunway Medical Center, you can find this complete cafe covered in pastel pink where you can have a capricious unicorn date. Here, you'll get your own dessert arranged. You can decide either waffle or egglette dessert base, then pick your preferred home-made ice cream, gravy, sliced fruits and sprinkles of candy to complete your own dessert waffle or eaglet.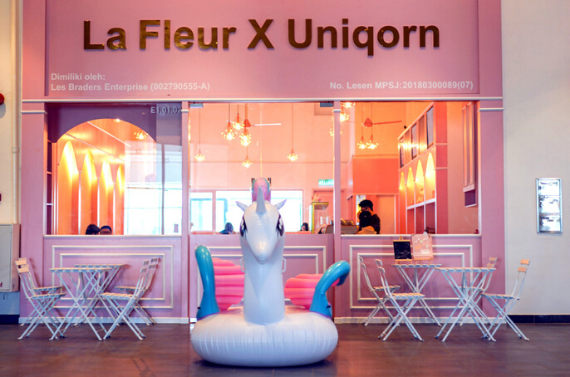 Address: 01, E1, 02, Jalan Lagoon Selatan, Sunway Geo Avenue, 47500 Subang Jaya, Selangor
Opening Hours: Monday-Thursday 12 p.m.-12:00 a.m. Friday-Sunday 10 a.m.-1:00 a.m
Including its contemporary style and accents that indicate continuity and playfulness, one can undoubtedly feel immediately next door at home in this cafe. Also, the cups and plates are deserving of taking pictures, so get your cameras fixed.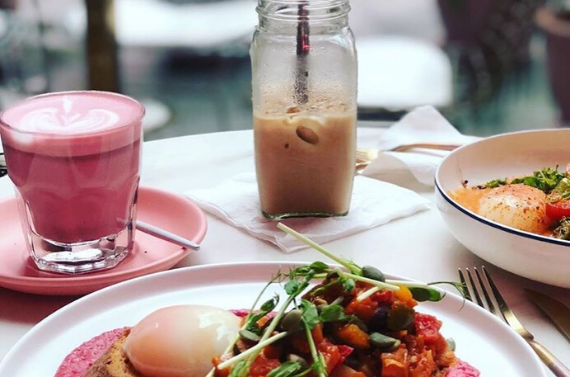 Address: Block C, G Floor, Unit 1, Plaza, Mont Kiara, 50480 Kuala Lumpur, Malaysia
Opening Hours: Monday-Sunday- 8:00 a.m. - 6:00 p.m.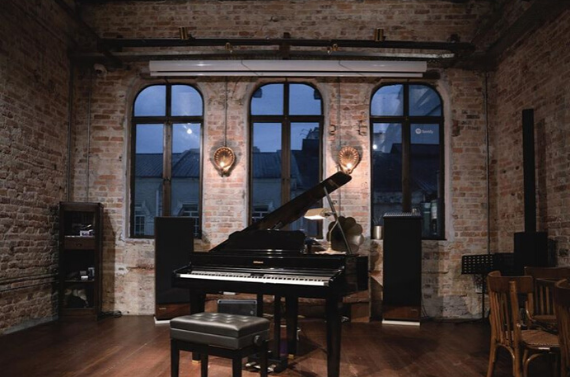 Jao Tim is one of the most modern cafes in Kuala Lumpur. You will absolutely fall in love with this place with its traditional touch, which prevails in an industrial luxury look. Most coffee hopers here enjoy their furnishings and the perfect golden turn.
Address: 61, Jalan Sultan, Kuala Lumpur, Malaysia
Opening Hours: Tuesday-Thursday and Sunday 11:00 a.m.-7:00 p.m. Friday and Saturday 11:00 a.m.-9:00 p.m.