The global pandemic of coronavirus (COVID 19) that had triggered a health alarm all around the world and taken it by a storm had made us realize the vulnerability of life! There are utter chaos and panic all around us. But we all should remain calm, not panic, and do the needful! While all the government and civic authorities are aggressively sanitizing almost every "passenger contact area," nearly every day, it cannot be stressed enough that there is a need for strict personal hygiene routine in order to prevent the spread of the coronavirus.
We bring you some of the preventive measures at home and workplace, as suggested by the World Health Organisation (WHO) and the Centers for Disease Control and Prevention (CDC).
So read on-
1. WEAR MASK ALL THE TIME AND CARRY A SANITIZER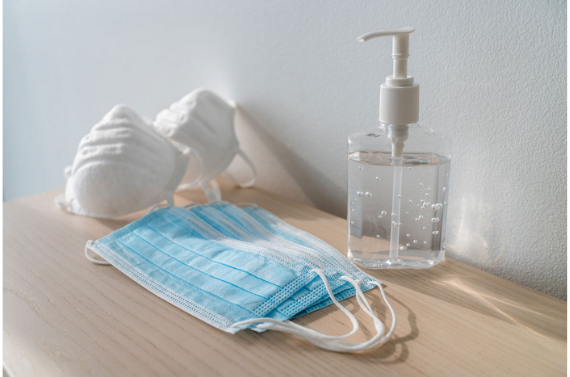 This pandemic has been a major eye-opener for us in terms of maintaining hygienic habits and safety measures such as using a protective mask, washing our hands at regular intervals, carrying hand sanitizers and remaining alert of our surroundings.
2. AVOID EATING OUT AND CARRY HOME COOKED FOOD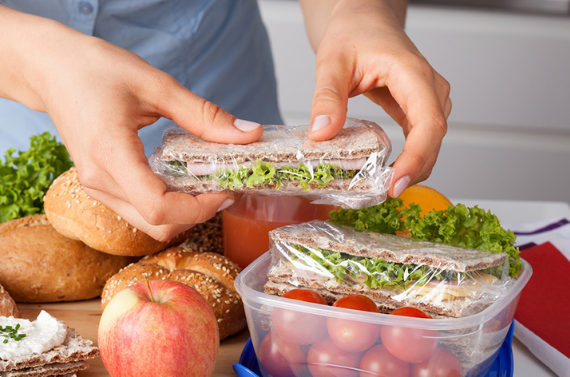 Who does not love visiting their favourite fancy restaurants and malls and binging on the favourite food with loved ones, especially during the weekends? We all do! Some people like eating street foods, some like spending time in posh restaurants and cafes in the city. But this pandemic gave us a major reality check about our eating choices as well as eating destinations. It also made us realize that we can also survive without our weekly pizza and beer binge, focus on healthy and clean eating inside the comfort of our homes to maintain immunity!
3. WASH HANDS AT REGULAR INTERVALS WHEN IN THE HOUSE OR OFFICE, ONCE EVERY HOUR AT LEAST, AND AVOID TOUCHING EYES, NOSE, AND MOUTH FREQUENTLY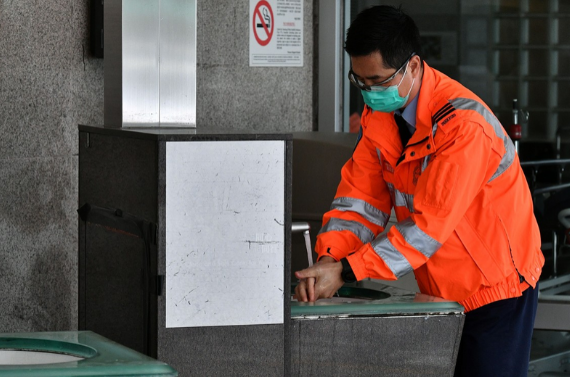 Regularly and thoroughly clean your hands with an alcohol-based hand rub or wash them with soap and water because washing your hands with soap and water or using alcohol-based hand rub kills viruses that may be present on your palm.
4. DO NOT FORGET TO MAINTAIN SOCIAL DISTANCING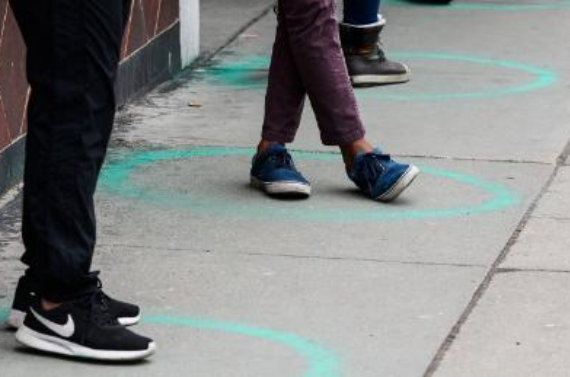 Maintain at least 3 feet distance between yourself and anyone who is coughing or sneezing, especially while you at work or outside. Always remember, when someone coughs or sneezes, they spray small liquid droplets from their nose or mouth, which may contain the virus. If you are too close, you can get infected very easily from the person who has already been infected! Upon returning home, immediately wash your hands thoroughly before touching any other things. After that, wipe the calling-bell switch with a cleaning fluid. Consider cancelling newspapers (we all have smartphones right, why take the risk?!)
5. WASH ALL THE FRUITS AND VEGETABLES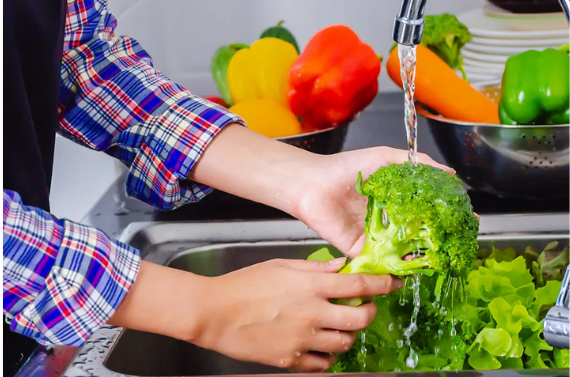 Remember to wash all the fruits and vegetables that are brought from the market to avoid the spread of coronavirus. In addition, wash all the milk and vegetable bags the moment you take it (absolutely essential!)
6. AVOID DIRECT CONTACT WITH THE COURIERS AND THE PARCELS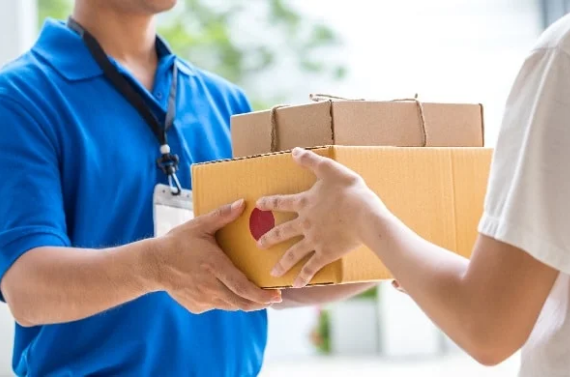 Try to avoid lazada, shopee, Amazon, FedEx, as much as possible until absolutely necessary! You can keep a separate tray for couriers. Courier persons can place your envelope or your package in the tray, and the courier should be left untouched for at least 24 hours to prevent the spreading of coronavirus (very important!)
7. TRY TO MAINTAIN PROPER HEALTH AND SELF-HYGIENE ROUTINE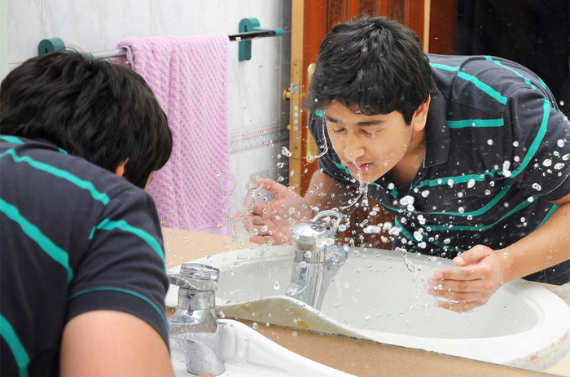 Do make sure that you and the people around you, follow good respiratory hygiene. This includes covering your mouth and nose with your bent elbow or tissue when you cough or sneeze. Then dispose of the used tissue immediately. We say that it is absolutely essential because droplets tend to spread the virus. By following good respiratory hygiene, you not only protect yourself but also protect the people around you from viruses such as cold, flu, and coronavirus (COVID-19). When you return home, especially from the office, remove your clothes and wash your hands and feet thoroughly with soap and hot water. We suggest taking a hot water bath. It is relaxing too (duh?!)
In addition, if you have a mild cough, a low-grade fever, or even difficulty breathing, the World Health Organisation (WHO) recommends staying at home. Do not go to the office! Talk to your local health authorities and do the needful!
8. AVOID SHARING AS MUCH AS POSSIBLE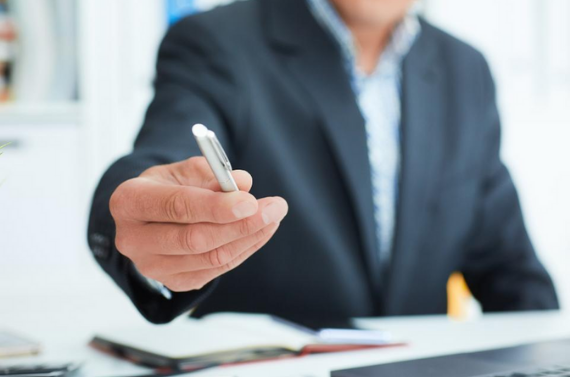 As much as possible, use your own mug and water bottle, and avoid sharing it with others in your office. You must feel that the simple rinsing of the coffee mugs would remove all the germs, but it is actually not (surprised much?!). If you share your mug with others, the outside surface of the mug becomes contaminated by germs present in their hands!
Give the borrowed diaries, pen, and other such shared objects a thorough rubdown with anti-bacterial wipes (do not forget!)
9. CLEAN THE HARD SURFACES REGULARLY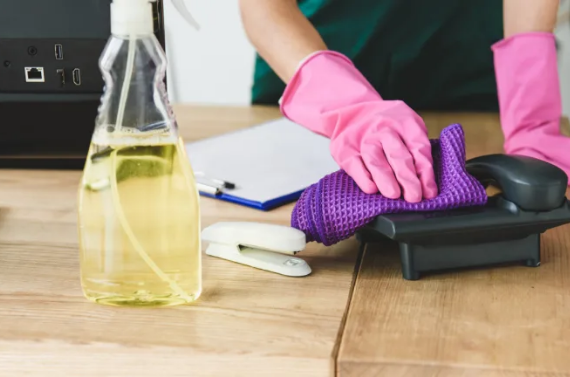 Office desks, lift buttons, doorknobs, doorbells, remotes, phone or phone covers, laptops, keyboards, or keys can be considered as the most contaminated elements in our house or the office.
The coronavirus etiquette in workplaces and homes, therefore, requires you to clean down these high-touch hard surfaces with disinfectant or wet wipes at regular intervals to avoid the spread of coronavirus.
In case your office has shared some resources such as photocopiers and ATM machines, no matter what precautions are being taken by your office to disinfect these most-touched surfaces, set this as a thumb rule, always sanitize them before using and avoid direct contact, always!
10. MAINTAIN AN ACTIVE AND HEALTHY LIFESTYLE
Active and healthy lifestyles and a properly balanced diet help improve the immune system in our body. This, in turn, helps in fighting the coronavirus. Do mild exercise regularly such as Yoga and Pranayam by staying indoors.
(Read: 8 Ways To Maintain Your Mental Health During The Long Weeks Of Lockdown At Home)
It is essential to stay aware of the latest information on the coronavirus (COVID-19) outbreak, available through your national and local public health authorities. Most people who become infected experience mild illness and recover, but it can be more severe for others. So take care of your health and protect others by reflecting awareness and taking all the steps as mentioned above.
Stay Home, Stay Safe People!