Kuala Lumpur is an exciting city to visit with a vast contrast to modern skyscrapers and shopping malls, which transform into Old Asia with bustling markets and roadside food vendors. It is also a city of odd strength. You can indulge in an expensive luxury vacation, or you can travel on a tight backpacker budget. Tourism in Kuala Lumpur is usually quite inexpensive, but if you are traveling on a budget, you may be surprised to learn that Malaysia's capital has many things for free; This means that you can save your money to spend on other things like amazing Malaysian food. Enjoy these 8 free things in Kuala Lumpur.
1. Petronas Gallery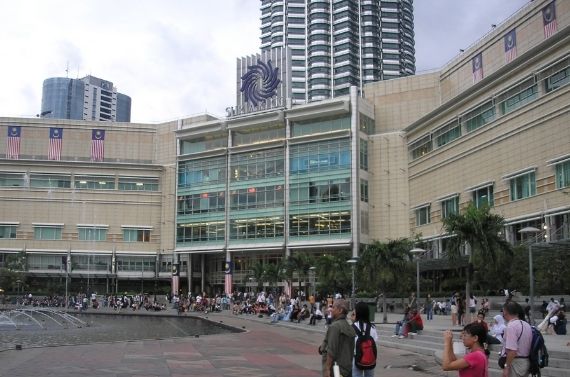 The Petronas Art Gallery is also known as Galerie Petronas. It has over 1,000 local and international, traditional and contemporary works of art. It is an easy place to find as it is located within Surya KLCC Shopping Mall. The Petronas Art Gallery is a yet elegant and amazing gallery, established in 1993 to support the development of art in the country. The non-profit gallery has a program to transform art, craft, and design exhibitions, so each visit to the gallery is a unique experience. It was located at Dayabhoomi Complex but moved to its present location in 1998.
Opening hours: Tuesday - Sunday 10:00 - 20:00
Address: Lot 341-343, Level 3, Surya KLCC Kuala Lumpur, Kuala Lumpur City Centre
2. Menara KL Tower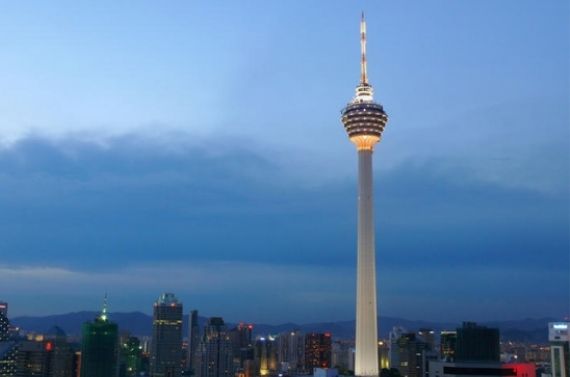 Competing Petronas hard is the Menara KL Tower, which stands at a height of 421 meters and offers spectacular views of the city from a height of 276 meters, which is very high from the viewpoint of the Petronas Skybridge and is one of the best places to go to in Kuala Lumpur. Apex resembling the tower's gleaming axis can be seen from anywhere in KL and the Islamic and Persian style architecture leaves you in awe! The tower boasts the tallest freestanding revolving restaurant, an amphitheater, cascading pool, fast-food places, and gift shops. Even though going up to the tower is not free but roaming around is absolutely free and definitely worth it.
Address: Jalan Punak, Off Jalan p. Ramlila, Kuala Lumpur City Centre
Time: 09:00 - 22:00
3. Perdana Botanical Gardens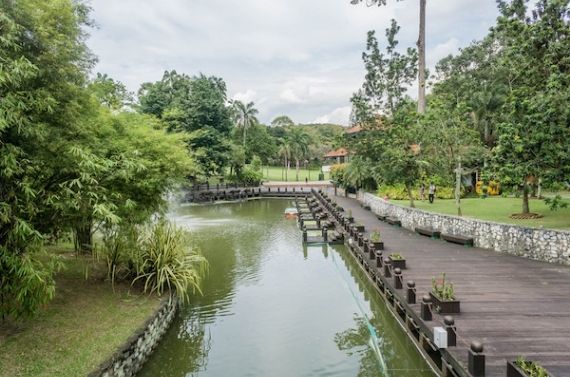 Originally built as part of an amusement park but planted with a collection of tropical plants, the garden has been rehabilitated and transformed into a botanical garden. Here you can see well-established themed gardens, soothing waterfalls, and well-maintained natural gardens. Despite being in the midst of a bustling metropolis. It is an ideal place to enjoy the atmosphere of being in the tropical rainforest.
Opening hours: 7 am to 8 pm
Address: Jalan Kebun Bunga, Tasik Perdana, 55100 Kuala Lumpur, Wilayah Persekutuan Kuala Lumpur, Malaysia
4. Stroll in Merdeka Square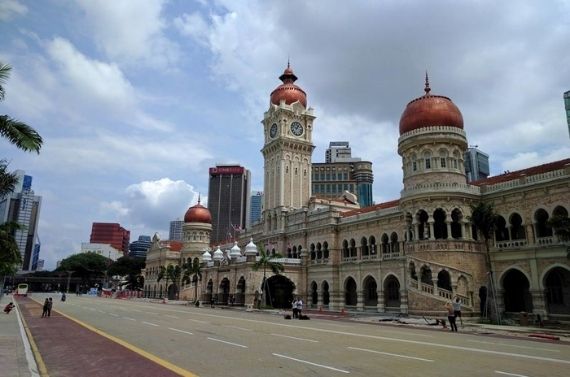 Merdeka Square is the historic colonial district of Kuala Lumpur. It is also a very important place for Malaysians as it is the site at which Malaysia gained its independence from Britain, and the Malay flag is still high. The Chowk itself is an old cricket ground, and the cricket pitch is still there. The historic Royal Selangor Club is also here and has the best historical colonial buildings in Kuala Lumpur with museums and art galleries around it. The major building is the beautiful Sultan Abdul Samad building with its magnificent domes and clock tower. You can walk around Merdeka Square yourself. You can even enjoy a free walking tour arranged by Kuala Lumpur City Hall. This free tour takes you to some of the best sites in Merdeka Square, including the Textile Museum, and tells you about the city's history during British rule.
Address: Jalan Raja, City Centre, 50050 Kuala Lumpur, Wilayah Persekutuan Kuala Lumpur, Malaysia
Timings: 24 hours
5. Batu Caves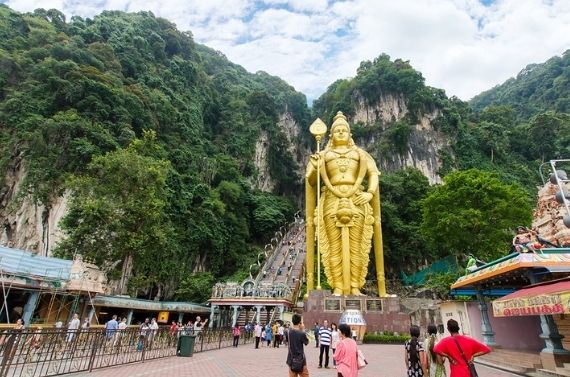 It is one of the most beautiful and one of the best historical places in KL. These 400-million-year-old limestone caves are the most famous Hindu temples outside India. There are 272 stairs leading to the main cave (known as the Cathedral or Temple Cave) which were painted in August 2018 with iridescent colors. Standing at the base of the stairs is a 140-foot-high gold idol of Lord Murugan, a Hindu deity. This is his biggest statue in the world. There is a train line directly from the center of Kuala Lumpur, which costs $1. The caves themselves are free to enter. You can also visit what is known as the Dark Cave for less than $9, or for $4 at the museum's caves located under the stairs.
Address: Gombak, 68100 Batu Caves, Selangor, Malaysia
6. KL Forest ECO Park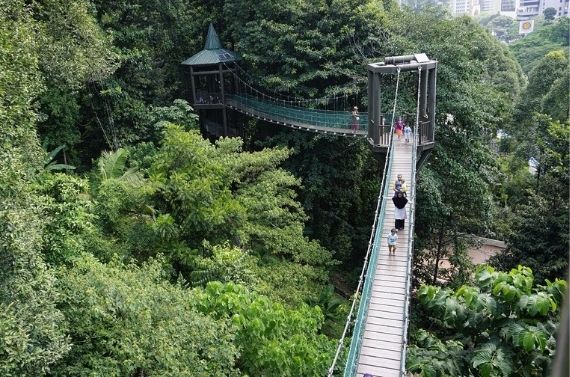 The KL Tower, as mentioned, is one of the more expensive attractions in Kuala Lumpur. A trip to the sky deck costs $ 25. Adding on the Upside-Down House, Mini Zoo, XD Theatre and Mini Deck, the tickets reach about $ 50. Yet beneath all these attractions is the KL One Eco Park, woodland on the slope of the hill leading to the tower. The park consists of a fern house, an herbal garden, and best of all, a series of rope bridges running through the trees. They are not nearly as tall towers and you don't get a great view from them, but it is fun to walk or run across bridges. It is a quiet and peaceful place in the busy city center.
Address: Lot 240, Jln Raja Chulan, Bukit Kewangan, 50250 Kuala Lumpur, Wilayah Persekutuan Kuala Lumpur, Malaysia
Timings: 24 hours