Got a day off from your busy schedule but can't decide where to go? Then why not immerse yourself in an abundance of culture, history, and gastronomic pleasure? Melaka was once a prosperous trading port. It is teeming with tradition today! Melaka or as it's previously known as Malacca is one of the most significant port cities in trade history. Located in the Malacca Strait, which connects South Asian sea and Europe to the East, the city was once Malay Kingdom's seat and has gone through many periods of prosperity and poverty, resulting in such a fascinating city that you need to see for yourself when you travel to Malaysia. The city was awarded a UNESCO World Heritage Site in 2008 because of its unspoiled old-town architecture and glorious history. Currently, it's one of Malaysia 's best tourist attractions and the trend doesn't fade anytime soon.
A day trip to Malacca is certainly going to be a great day out, particularly if you do it in a group; your family, friends, or colleagues. There are many attractions to fill your day and stimulate your repeat visit hunger as well!
The top 10 destinations for the day trip to Melaka
1. Jonker street weekend market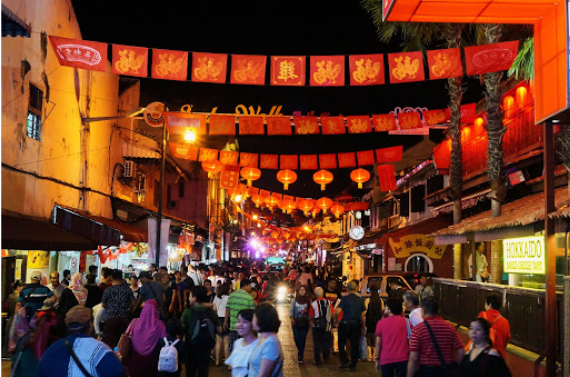 Jonker Street itself is a joy in heritage and the architecture turned gift shop. This is full of visitors over the weekend. Jonker St. is renowned for its lively night markets during the weekend, but it is also advisable to visit it during the day as you will find the street lined with the most authentic Malay cuisine, a variety of antiques and local crafts. You must try Durian Ice cream and Pancakes which are lip-smacking. Jalan Hang Lekir is closed to traffic by the Friday and Saturday Jonker Walk Night Market in Melaka City's Chinatown and when the sun goes down here the handful of bars along the boulevard turn into a mini street party with tables oozing beyond the sidewalks and a mix of live music coursing across the area.
Address: Jalan Hang Jebat, 75200 Melaka, Malaysia
2. White sand dunes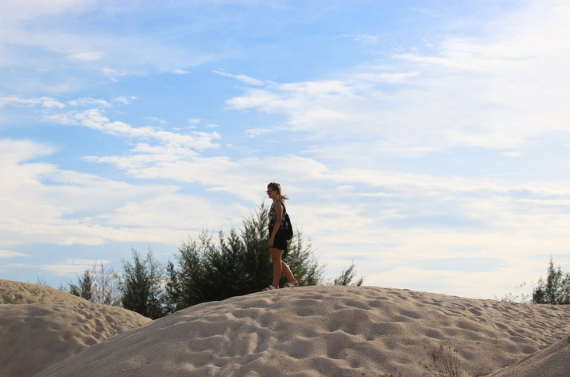 Locally known as Padang Pasir Klebang this spot is known as Melaka's sand dunes or white desert. Such sand dunes are the result of a project to restore land that began years ago. This place has no official name and is not on the map. Viewing at the map on your phone, you'll see that you're standing on water. If you're in Malacca aka Melaka, we recommend you take a short trip to those 'sand dunes.' The place is stunning, picturesque, and worth spending an hour, particularly during the time of sunset. After reaching the sand dunes, take some time to relax on the sand, and admire the scenery around you. Keep your eyes closed and feel a sense of a chilly wind. You also can take a stroll all the way to the Melaka Strait and stay there for some time.
Address: Melaka, Malaysia
3. Dutch Square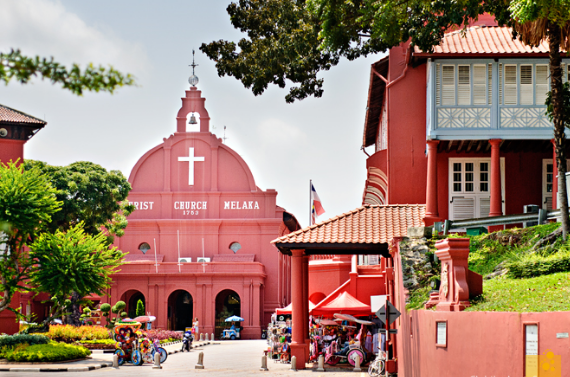 With the bold terracotta buildings that greet you, surely they don't look as old as you might think. Built-in the Dutch colonial period, the 17th century! Because of its strategic location on the Straits of Malacca, a crucial trading route, this little town has been influenced by many cultures. From its modest origins, it became a Malay trading port as a fishing village, before being claimed by the Portuguese, Dutch and British at one time or another. Dutch Square is probably the first spot you'll visit in Melaka.
Address: Bandar Hilir, 75200 Malacca
4. Cheng Hoon Teng Chinese Temple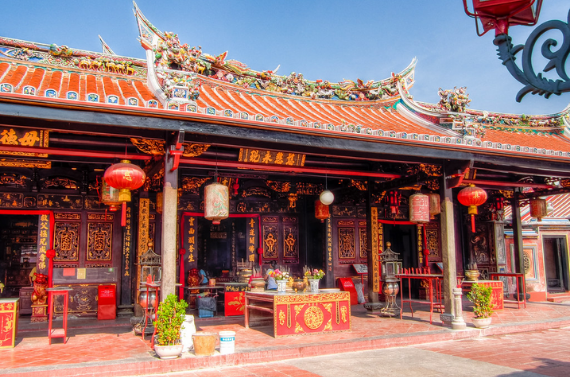 Cheng Hoon Teng Chinese Temple has a claim to fame for being Malaysia's oldest Chinese temple of its kind and dates back to the 17th century. For the Buddhist Chinese community in Malaka, this temple is a significant place of worship, and visiting here is a great place to learn more about their heritage and traditions. Check out the inscription dating from 1685 dedicated to Kapitan Li Wei King, and also the statue of Guanyin who is the Goddess of Compassion.
Address: 25, Jalan Tokong, Kampung Dua, 75200 Melaka, Malaysia
5. Sultanate Palace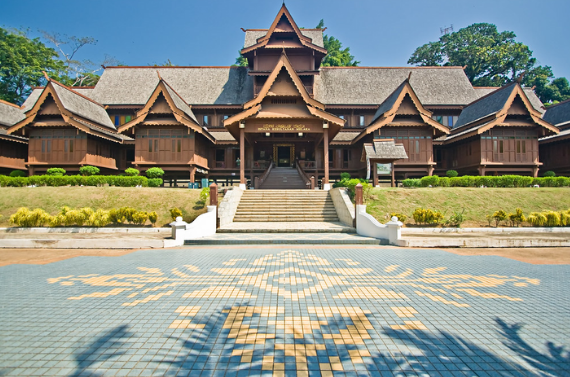 The Palace of the Sultanate is in reality, reconstruction of the original wooden palace belonging to Sultan Mansur Shah who would have been Melaka's emperor from 1456 to 1477. The home has now been converted into a cultural museum surrounded by beautiful gardens, and what makes the house even more remarkable is that it was built without any nails being used to keep it together. Instead, the structure was formed as a result of some clever engineering and a series of wooden grooves and slots, and the reconstruction was done after taking detailed reports of how the original palace would look such as the Malay annals. You will surely admire this place during a day trip to Melaka.
Address: Jalan Kota, Bandar Hilir, 75000 Melaka, Malaysia
6. A'Famosa Resort Melaka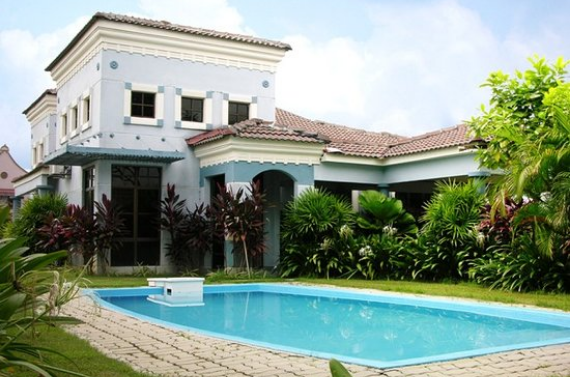 This resort is named after the Portuguese's famous fort built to protect Melaka against invaders. A'Famosa Resort Melaka is located as far as the eye can see, in beautiful countryside with tropical greenery. It is one of the most sought after leisure spots in the city and usually attracts thousands of tourists. A'Famosa Resort is visible from the North-South Highway, a short distance from the historic town of Melaka. This is only an hour's drive from Kuala Lumpur International Airport and a one and a half-hour drive from Kuala Lumpur.
Address: Jalan Kemus, Simpang Ampat, 78000 Alor Gajah, Melaka, Malaysia
7. Melaka Wonderland Theme Park & Resort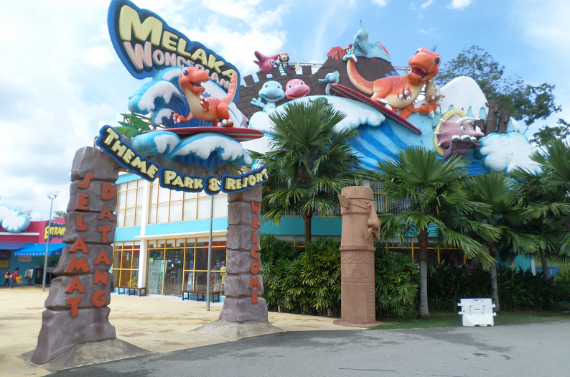 Malaysia has a few of Southeast Asia's finest theme parks. The Melaka Wonderland Theme Park & Resort is one of the best in Malaysia itself, as well as being the latest addition to the theme parks in Malacca already. The theme park is located within Ayer Keroh, Melaka's stunningly beautiful tourist area. The theme park is a pleasant collection of enjoyable activities for everyone. Adults, teens, and kids will all have a wonderful time here and the memories will last long for you, your family, and friends. Set in a natural environment, the greenery is enchanting as there are thrilling water rides and slides. This spot is ideal for a day trip with your family or group of friends!
Address: Lot PT 17178, Lebuh Ayer Keroh, Hang Tuah Jaya, 75450 Ayer Keroh, Melaka, Malaysia
8. Air Keroh Lake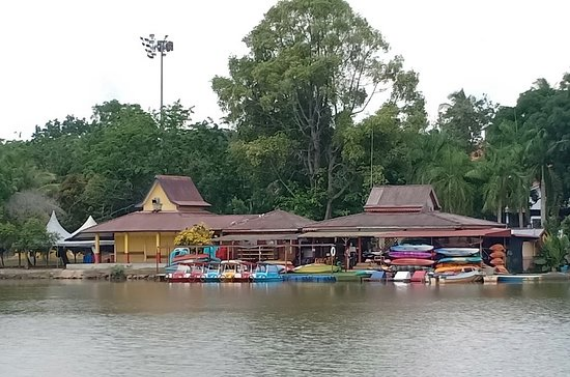 If you're looking for a great water sports venue, the Air Keroh Lake is the place to visit! The lake, clean, peaceful, and vast, is a good spot for people who want to play in a blissful and attractive environment. It is positioned in a magnificent tropical environment and green all around. One of their best qualities is that it is just 11 kilometers from the city of Melaka. This makes it perfect for people who are visiting the city but also want part of their trip in the calm of the countryside. It is an ideal spot for couples; if you wish to extend your stay at the lake, there are cabins and huts for hire. There are services to make sure it's family-friendly, too. It's only a few hours ride by car for a group coming from Singapore or from Johor Bahru.
Address: Jalan Ayer Keroh/15 km east of Melaka Town, Melaka, Malaysia
9. The Shore Sky Tower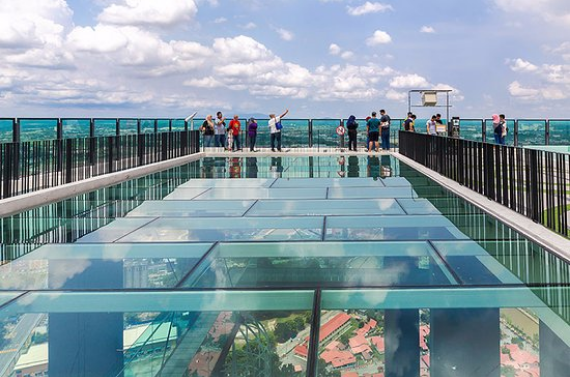 The best way to see a city's sights is to visit the sights themselves, view them from distance and see them from above. The tourists would only see the sights from the ground for several years; then came the Shore Sky Tower, Melaka's tallest man-made building and a lot of miles beyond. You can now enjoy some of Melaka's most stunning views from very high; as high as the Shore Sky Tower's 43rd-floor viewpoint. Besides the cityscapes themselves, on both sides, you'll be able to see as far as 50 kilometers from Melaka. Besides that, the Shore Sky Tower offers much more you can do. The Shore Sky Tower is an impressive building on the Melaka River shoreline. It's designed to be the city's greatest shopping, dining, and hospitality center.
Address: Tower 1, Level 42, The Shore Shopping Gallery, 193, Pinggiran @ Sungai Melaka, Jalan Persisiran Bunga Raya, 75100 Melaka, Malaysia
10. The Stadthuys Melaka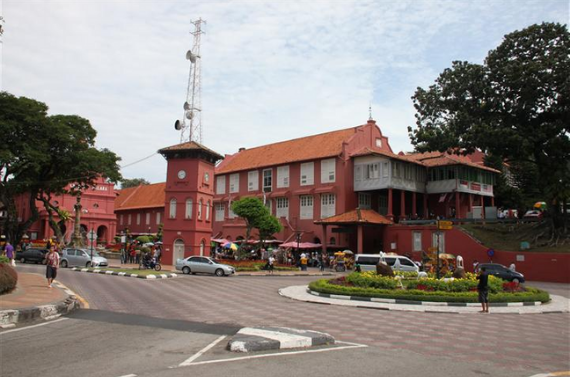 Are you a history buff? Would you like photogenic places where you can go walking and feel one with the heritage of a historically rich place? If you go to Melaka do not forget to visit The Stadthuys, as it is also known as a priority matter. This holds many secrets and tales from the Dutch colonial era. You'll find a vibrant atmosphere here with lots of tourists visiting The Stadthuys every day. They'll be the local residents, countries in Asia, and other countries in the world. This is also a good spot to people-watch.
Address: Jalan Gereja,75000 Melaka, Malaysia
How to reach Melaka from Malaysia?
Bus tickets from Singapore or other parts of Malaysia can be booked on easybook.com, busonlineticket.com, or 12go.asia. Although you can buy tickets at the bus station on the same day, online booking is more efficient and ensures that you'll get a seat of your preference.
How to reach Melaka from Kuala Lumpur?
Take the bus from the Bersepadu Selatan terminal. A one-way fare can be as cheap as US$ 2.56 based on time and bus service. The bus will drop you off at the Melaka Sentral Bus Terminal and a Grab to the main town will cost about RM 12 (USD 2.90). Also, you can any day drive to Melaka from Kuala Lumpur and reach in two hours approx.
Don't hesitate to visit this lovely place, it's worth every second and every penny! If you're a traveler and you've only got one day to go to a destination, you've got to choose the best one to explore. Melaka is a small but beautiful place in Malaysia, with a great heritage you can see after seeing its surrounding structures. Melaka, the city of Malaysia, which is a tourist spot with a lot of things to enjoy, has a lot of reasons to visit. This is the perfect place for history lovers!