It's time to smile! Our dental program is happening on March 11 and it's going to be a blast!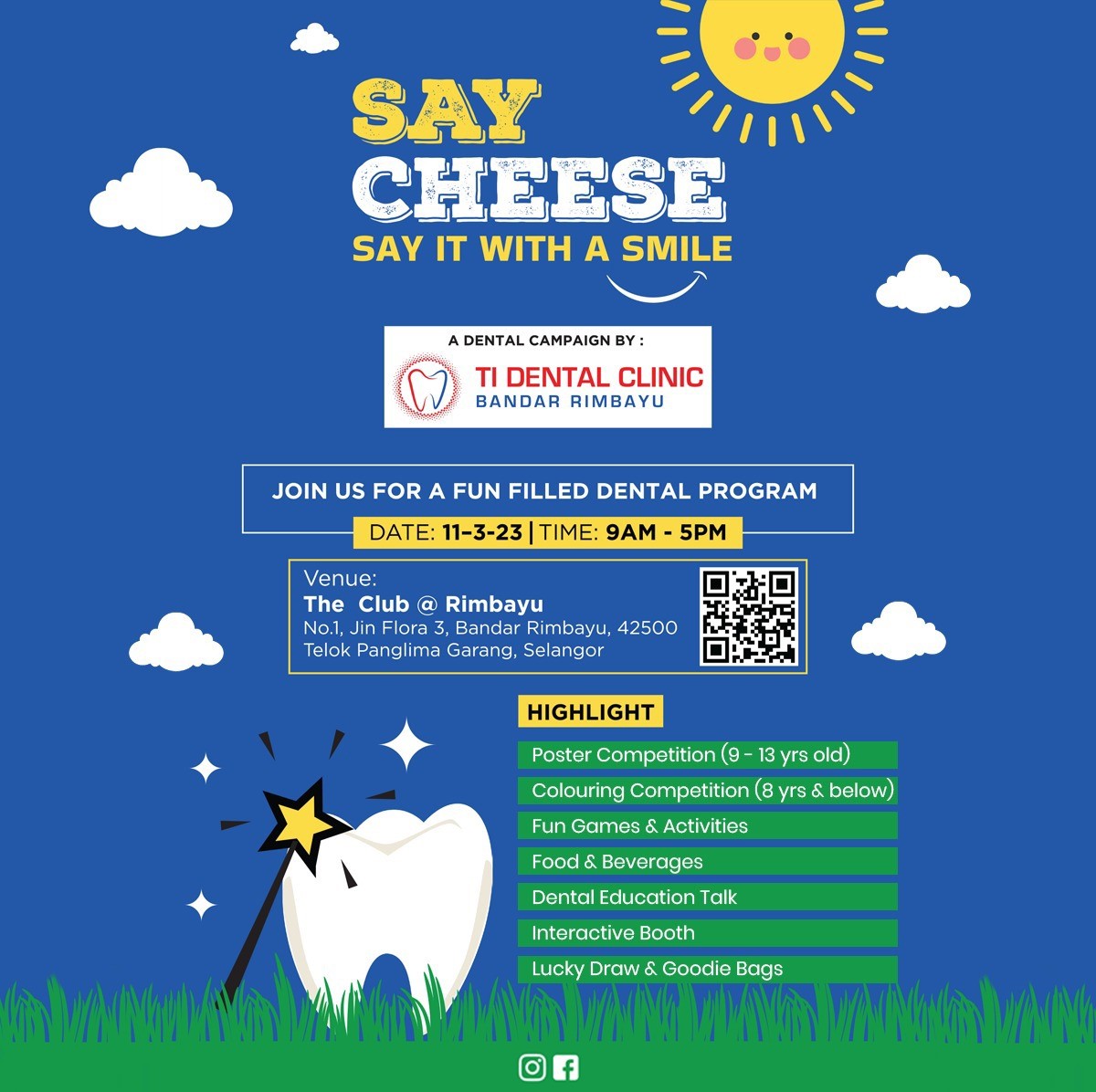 If you're 9-13 years old, join our Poster Competition. Or, if you're 8 years old and below, join our Colouring Competition. We also have Fun Games & Activities, Food & Beverages, a Dental Education Talk, an Interactive Booth, and more! Plus, we'll have a Lucky Draw and Goodie Bags for all participants. So mark the date in your calendar and join us for a great time!
Venue: The Clue @Rimbayu from 9am onwards.
For more information, call us at 010-405 0916 and we'll be happy to help you out.