Forget room service and bellboys. The time has come to take a break from your average five-star city trip and appreciate the simple things in life. This list of 21 kampung experiences in Malaysia must have convinced you to forget about your modern, sterile hotels once in a while and go with the kampung style!
1. Awi's Yellow House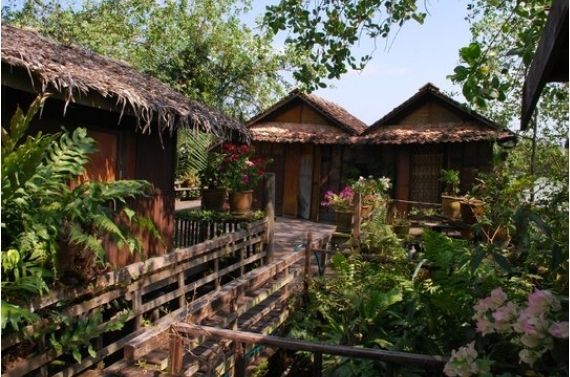 The Yellow House of Awi sits on stilts by the mangroves of Sungai Terengganu in the quaint boat-making village on Pulau Duyung. The place sells itself as a rustic chalet with accents of wood and lush greenery. When you come to a true kampung retreat like Awi, don't expect the typical amenities you would get on a luxury holiday. Instead, stay at one with nature and enjoy the cool breeze as the soothing river water loses the wooden panels of your room. This serene environment may not be for everyone, but is definitely a wonderful and unforgettable place where you want to immerse yourself in the rustic Kempung life. Make sure to have one or two chats with friendly Awi, and learn about the life of a villager in Terengganu.
Address: Pulau Duyung | 3576 Kampung Duyung Besar, Kuala Terengganu 20100, Malaysia
Contact: +09 622 2080 (Awi) or rohanilonguet@hotmail.com
2. Apacaba Home & Stay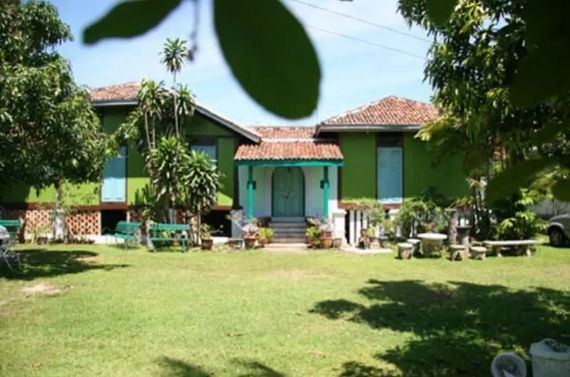 If you are looking for a 'modern' Kampung experience, Apakaba is the place for you. Situated in the centre of Melaka, this quaint and lovely homestay offers air-conditioned rooms, bathrooms with water heaters and free WIFI. Built in 1912, this house has been the home of the host's family for many generations and is very well maintained to this day. Its architecture is a mix of Malay, Chinese and Dutch elements, and the colourful interior will brighten anyone's day. The main attraction of this place however, is the garden. Embrace the Kampung spirit with leaning ferns and chickens, along with an outdoor courtyard, as well as any other creature you'd expect to see in Kampung. Not to forget the local fruit trees and backyard plants that are available for you to taste - but ask for permission before plucking!
Address: 28, Kampung Banda Kaaba, Melaka 75000, Malaysia
Contact: +60 6283 8196
3. Pasir Belanda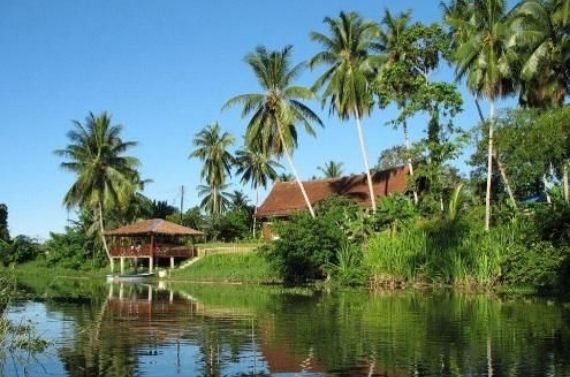 Traditional wooden chalets sitting on the banks of a river in the middle of the Malay village create a pleasant and peaceful environment away from the hustle and bustle of the city. Here, you will relax and enjoy Kelton's lifestyle. Pasir Belanda has many things for you. The place offers activities like batik and kite decoration workshops where you can taste Malaysian handicraft. Those who do not get into arts and crafts can always go for a short cycle tour around the rural village or boat paddling along the banks of the Keladi River. If you want to experience a life full of modern amenities, Pasir Belanda would be the perfect place for you, as they have a water heater, air-conditioner and even a swimming pool!
Address: Kampung Banggol, PCB Road, Kota Bharu, Kelanton 15350, Malaysia
Contact: +60 9747 70466
4. Terrapuri Heritage Village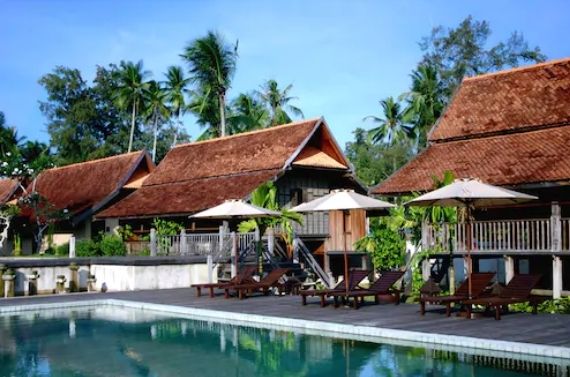 Terrapuri Heritage Village is a collection of classic homes in the age group of 100–150 years, which have been brilliantly renovated and reassigned as residential villas for those who experience a touch of Terengganu history Want to do Stunning architectural details and vintage residential interior are beyond spectacular. Despite the old-fashioned architecture, Terrapuri is equipped with modern amenities such as hot showers and air-conditioners. On top of that, wooden bathtubs in each villa will also leave you in awe. Terrapuri will be the prime candidate for people experiencing high kampung life. If you don't mind paying a little more, this paradise will make a nice getaway from city life!
Address: Kampung Mangkuk, Setiu, Terrengganu 22120, Malaysia
Contact: +60 9624 5020
5. Menanggul B&B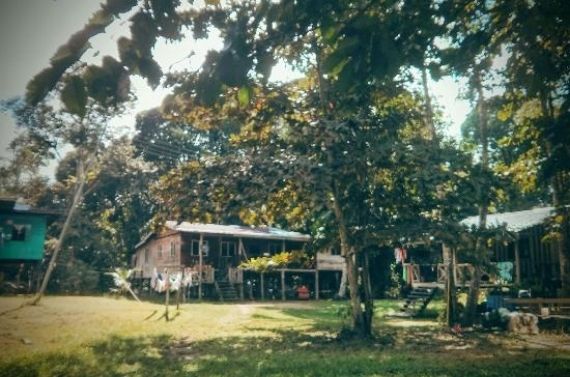 Menanggul B & B is your ideal place if you are craving to experience authentic life through the magnificent Kinabatangan River of Sabah. With bed, breakfast and river-pumped water for your audience, Menanggul B&B has the basics of your essential amenities. For the residents of the city, you will learn to appreciate the simple pleasures of life through this down-to-earth homestay with Yanie (the host) and his family. That is, Yanie's father will also provide you with an excellent wildlife experience, as you follow his ferry trips along the river. Enjoy the cool breeze through the river as you look for boats, proboscis monkeys and hornbills. If Lady Luck smiles at you, you too will be able to catch a glimpse of the dragon elephants!
Address: Kampung Sukau, Sukau, Sabah 90200, Malaysia
Contact: +60 14 850 3728 (Yanie)
6. D'Cave Homestay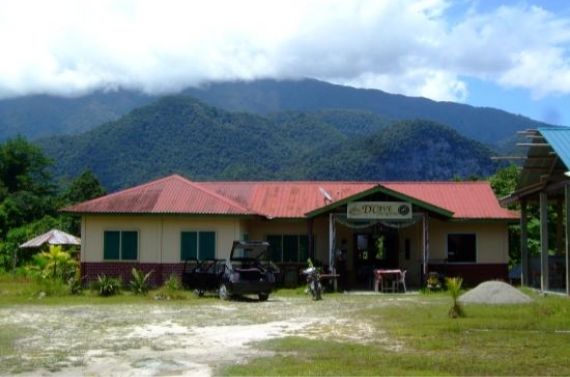 Its strategic location between Mulu Airport and Mulu National Park makes it an ideal accommodation in the surrounding area. Two friendly hosts, namely Dina and Robert, will always welcome you with open arms to experience how the locals live in this small and remote kampung of Sarawak. D'Cave mainly offers shared dorm rooms, where you have a chance to meet and mingle with other like-minded travelers. However, if you want to keep your privacy, they also have private rooms available. The breakfast included with your stay changes every day, when you wait for something as soon as you wake up in the morning. Note that electricity is available only at certain times of the day, which strives for a good conservation!
Address: Mulu National Park, Gunung Mulu National Park 98008, Malaysia
Contact: +60 12 872 9752