We especially live in the Instagram era of or picks or it hasn't happened, especially when it comes to food and cafe-hopping. These F&B establishments are going for a whole slew of things with their beautifully decorated decorations for plants and greenery. Move aside, raw and solid minimalism - nature is taking root in the food scene with its soothing amphibians.
1. Pokok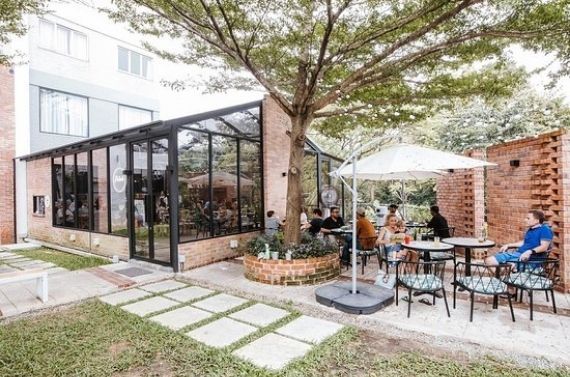 Shining with the natural sunshine and lush greenery around this greenhouse café, Pocock's patrons will hardly feel they are surrounded by four walls - the effect of the floor from ceiling to windows, no doubt! From Asian cuisine and Western classics to incorporating the best cuisines of both worlds, café hoppers can feast more than just their eyes in Pocock.
Address: Pokok, MAHSA Avenue, Block B, Jalan Elmu (off Jalan University), 59100 Kuala Lumpur, Malaysia.
Opening hours: 9 am - 9 pm (daily)
2. Out of Africa Restaurant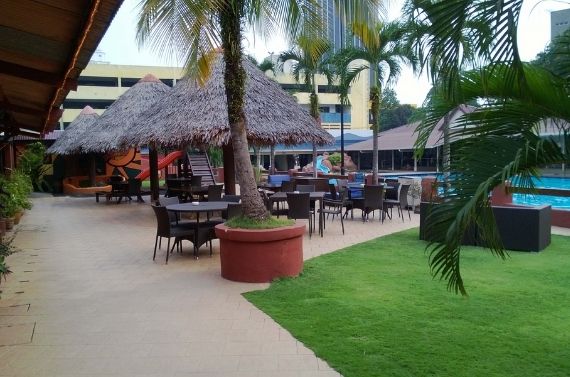 Here is another old but a goodie. It has one of the oldest themed restaurants in the city in Africa - meaning it has serious staying power and is something you cannot try. This South African cuisine is inspired by the establishment of a meal and you will find yourself planning a retreat. The moment you arrive at the entrance, you get a sense that you have left the urban jungle and ventured into a fascinating new world. From the heads and skins of exotic animals on the walls (as scary as it sounds) to the panoramic murals of safari wildlife and a large photograph of Nelson Mandela, the place is brilliantly crafted to leave an impression. It is also a child-friendly restaurant with a designated playground and convenient direct entry to the pool area of ​​the PJ Palms Sports Center. Make sure you also check out the equally impressive Kudu bar associated with the restaurant.
Address: PJ Palms Sports Centre, 1 Lorong Sultan, 46200 Selangor
Opening hours: Monday to Friday: 12.00pm – 2.30pm & 6.00pm – 12.00am (kitchen closes at 10.30pm), Saturday & Sunday: 12.00pm – 12.00am (kitchen closes 10.30pm & 10.00pm respectively) *All drinks and desserts are available till midnight.
3. Lisette's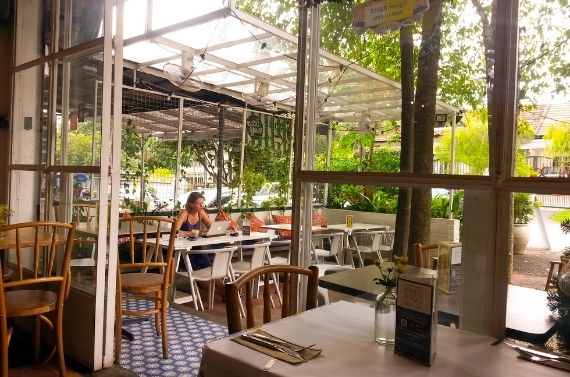 Located in a quiet, leafy corner of Bangsar, Lisette has the quintessential neighborhood coffee shop. With their vegetarian spread, selection of breakfast dishes and delicious pastries, this quaint and homemade cafe is the perfect place for a Sunday brunch or a casual coffee date.
Address: Lisette's, 8 Jalan Kemuja, Bangsar, 59000 Kuala Lumpur, Malaysia.
Opening hours: 8 am - 6 pm (daily)
4. Tujoh Café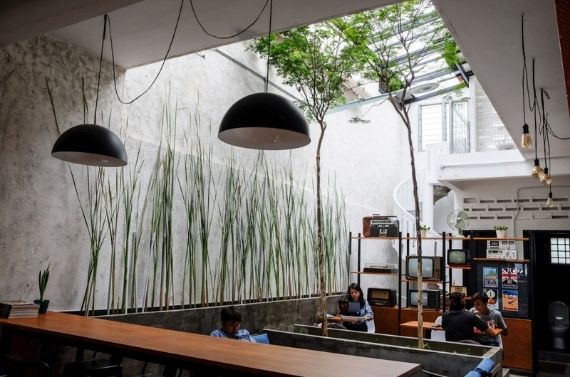 Located in the quiet suburbs of Petaling Jaya, it is a homemade location with the interior of a ventilated courtyard. Natural light meets concrete walls and rows of tall tropical plants cutting home trees, giving a soothing touch to chit-chat at cakes and coffee at cozy parties.
Address: 617, Jalan 17/10, Seksyen 17, 46400 Petaling Jaya, Selangor, Malaysia
Hours: 11 AM to 10 PM
5. Wildflowers KL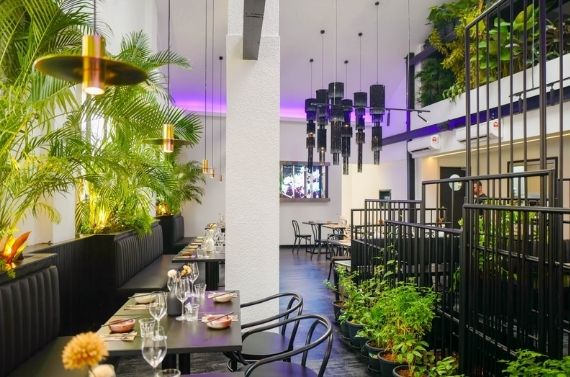 Sweeping fronds, small trees, and a cornucopia of greenery in pots and window boxes secure this corner-lot restaurant and bar along Petaling Street as an urban Eden. Although named after a species of wild-growing flowers, every single element here is carefully cultivated for a stylish dining experience. Each section tells a different story: the bar is trendy, the adjacent dining area casually elegant, and the first floor a touch formal save for a showpiece tasselled chandelier and mezzanine gallery packed with plants. Head upstairs for peace and privacy or settle in on the ground floor for people-watching over drinks.
Address: 153, Jalan Petaling, KL.
Hours: Tues-Thurs, noon to 10.30 pm; Fri-Sun, noon to 12am.
6. The Farm Foodcraft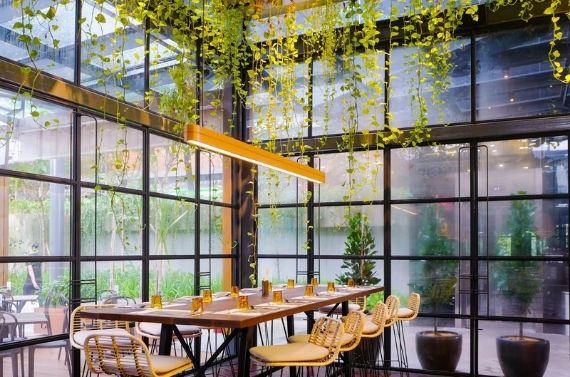 There is nothing suggesting nature's reward on the dining table like a bowl of salad. The signature Happy Harvest Organic Salad (RM49) at Farm Foodcraft reflects the approach of the restaurant with just-vegetables from its urban farming laboratory upstairs, originally blended into the structure and established to encourage healthy eating and sustainable living. Materials not grown in the hydroponic lab are sourced directly from local farmers and vendors, usually used on the same day they arrive for final freshness. The overall theme seems to be the enjoyment of the gift of land and sea with minimal crime and great relics. The sense of generosity developed by abundant portions extends to many shared dishes on the menu. Combined with farmhouse-style elaborate tables and benches in the al-fresco section, it alludes to the joy of communal dining.
Address: Unit G-01 & G-02, Level Ground, The Sphere Bangsar South City, 59200 Kuala Lumpur, Malaysia
Hours: 10 AM to 10 PM