Malaysia can be considered as one such country that can boast of being a truly genuinely Asian country. Remember the tourism Malaysia refrain- "Malaysia, Truly Asia," right?! And what's more Asian and tropical than the luscious green rainforests of Malaysia? (right!). Also, various research also suggests that being surrounded by nature brings about a wealth of health benefits (a win-win situation for all!).
However, the catch is that we all say we want to be in touch with nature and the outdoors, but how many of us wish they can bring modern amenities with them on a camping trip?
Well, fear not! We at Kuala Lumpur Hospitality got your back- Gamping! If you cannot leave your air-conditioned and fully furnished bedroom with an attached fully functioning toilet behind, we suggest that you should try Glamping, which is more comply known as "Glamorous Camping."We at Kuala Lumpur Hospitality have listed down a few beautiful Glamping Places Malaysia offers! What's more, these gorgeous spots would not require you to exchange comfort for nature (you can thank us later, folks!).
So read on-
Glamz - Pahang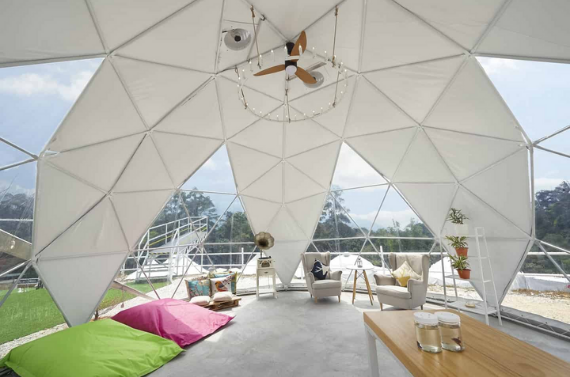 Glamz, a relaxed, stargazing-themed retreat located in the lap of the rural forested area, is truly one of its kind!
Featuring stylish dome-shaped tents is loaded with see-through panel (one of them even comes with a private jacuzzi, yay! ). This glamping site will remind you of the famous Sydney's bubble tent as it promises a memorable "out of the world" experience in the great outdoors beneath a canvas of twinkling stars at night with your loved one!
A small tip- If you are thinking of hosting a gardener any outdoor event (say, for example, a wedding or birthday party!), Glamz Resorts might just fit the bill because Glamz Resort comes with an event space (you can thank us later, people!).
Address: Glamz, 1, JlnMeranti, 69000 Genting Highlands, Pahang, Malaysia
Phone: +60 12-664 5269
Website: https://glamz.com.my/
Tiarasa Escapes - Pahang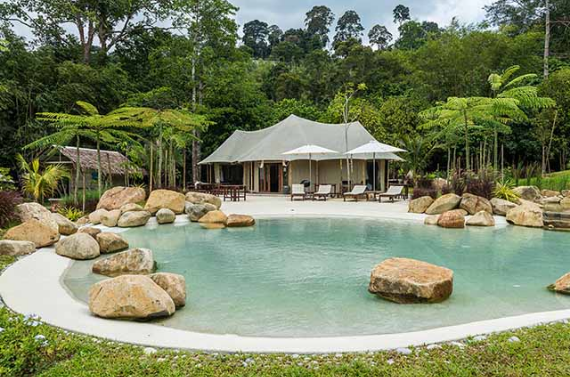 Located on a leafy 3-hectare estate 2 km from the Coniferous Forest nature preserve, this upscale Tiarasa Escapes Resort has aptly described themselves as a place for Glamping at its finest.
Tiarasa Escapes Resort's 20 luxurious safari-style tents and five dreamy treehouses, is truly dreamlike! Various facilities and amenities may include refined air-conditioned permanent tents (no TVs though!) feature decks, tea, and coffeemaking facilities, and complimentary Wi-Fi, plus en suite bathrooms with free-standing baths (full five-star experience, duh!).
Surrounded by the beautiful lust green Janda Baik rainforest, we guarantee that there is so much to do at the glamping site - jungle trekking, soaking in the natural stream, picnics by the river, movies under the moonlight and so much more. Kids are more than welcomed too as there are programs specially catered to them also ( a win-win situation for all!)
Address: Tiarasa Escapes , Persiaran Enderong, Kampung Janda Baik, 28750 Bentong, Pahang, Malaysia
Phone: +60 12-887 7777
Website: https://www.tiarasaescapes.com/
Malihom - Penang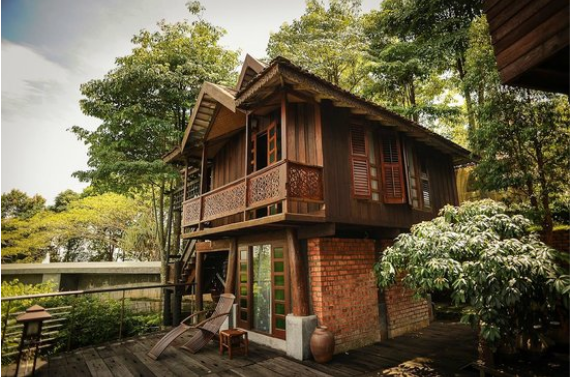 Located on a spacious 16-acre hilltop estate, this luxurious collection of converted rice barns, Malihom is perfect for an out of the world experience!
The eight traditional Thai rice barns are individually designed and have either private gardens or decks. All have air-conditioning, flat-screen TVs, DVD players, and minibars. Some even have bamboo hammocks and outdoor showers (exciting, isn't it?!).
Address: Malihom, Kiri NT 168, Jalan Bukit Penara, Mukim 6, 11000 Balik Pulau, Penang, Malaysia
Phone: +60 4-261 0190
Website: http://malihom.com/
Kanopi Villa- Bentong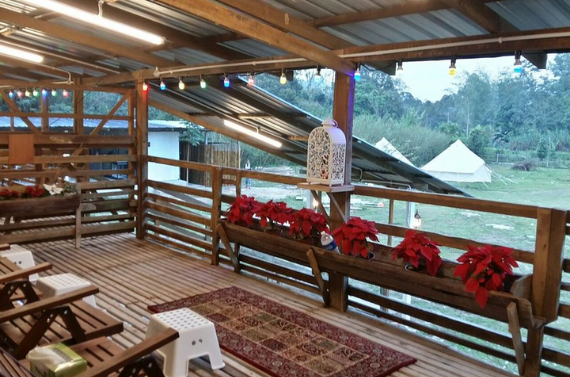 If sleeping under a blanket of stars does not offer you that adrenal rush, that much of an adventure, we at Kuala Lumpur Hospitality suggests you get up-close to nature with various activities. Activities like cycling or go fishing at a private pond around the Kanopi Villa glamping site. The luxurious bell tents (the central accommodation) are equipped with a few mattresses, a fan, and two comfy chairs that can cater to up to six people.
A small tip- You can explore Bentong by joining the Kanopi Villa's guided tours – 3 waterfalls tour, hot spring tour, Genting tour, and Berjaya Hill tour(you can thank us later, people!).
Address: Kanopi Villa,25949, Kampung Janda Baik, 28750 Bentong, Pahang, Malaysia
Phone: +60 13-333 8122,
Website: https://www.kanopivilla.com/
Sekeping Serendah - Selangor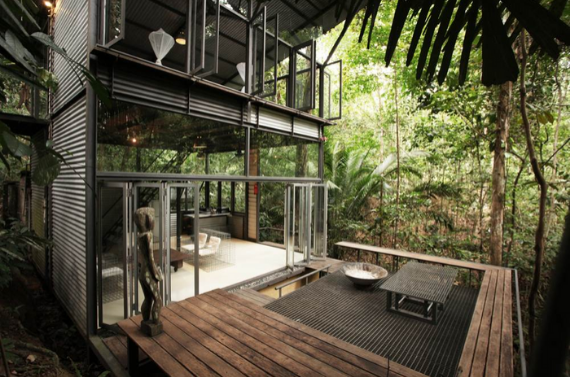 Surrounded by rainforest, this remote Sekeping Serendah eco-friendly resort, which is just 10 minutes walk from Serendah Waterfall, will surely Rejuvenate your soul while embodying the true Sekeping spirits.
Built on platforms, the airy TV-free quarters range from simple glass-and-steel chalets to multi-level industrial-chic structures with forest views, kitchenettes, and mosquito nets, as well as open-air showers and ceiling fans. These sheds are akin to glorified tents made of glass and minimal steel; the keyword is 'open concept,' so as to best celebrate the surrounding wilderness and stars hanging overhead come nightfall.
Fun Fact- Pets are welcome (all pets lovers are now most welcome with their fur friends!).
Address: Sekeping Serendah, SERENDAH FS, 43300, 48200, Selangor, Malaysia
Phone: +60 12-324 6552
Website: https://www.sekeping.com/serendah/
Time Capsule Retreat- Pahang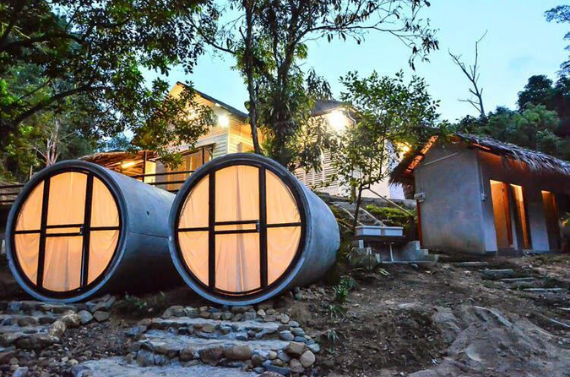 Situated among the lush green forest reserve in the middle of Sungai Lembing Town in Kuantan, the most distinguishing feature of the Time Capsule Retreat from the rest of the sites are their "capsule rooms." They may look simple on the outside — what can you fit into a circular room, after all — but you will have the comfort of a queen-sized bed and warm lighting to keep you cozy up at night (a slice of heaven indeed!).
Address: Time Capsule Retreat, Sungai Lembing, 26200 Sungai Lembing, Pahang, Malaysia
Phone: +60 13-963 8888
Website: https://www.timecapsuleretreat.com/
Sailor's Rest Resort- Pahang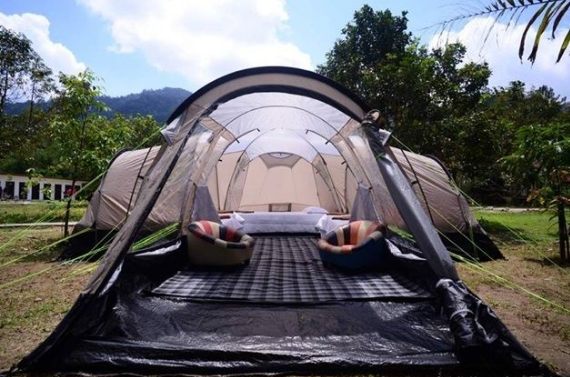 The best part of Sailor's Rest Resort is that it offers a wide range of accommodation. You can choose from the two most unique options available- "Boathouse" and "Glamping."
The boathouse, actually a room on the actual boat, has its own queen-sized bed, attached bathroom, as well as a private lounge (surprised? So are we!).
If you're looking at being as close to nature as possible, the Sailor's Rest "Glamping" option will let you enjoy Janda Baik's lush greenery with family or friends compromising on comfort. Tents are equipped with hotel-grade bedding sheets and quality mattresses (talk about 5-star accommodation!).
Address: Sailor's Rest Resort , Lorong Dato' Panglima, Kuala Lurah, Kampung Janda Baik, 28750, Malaysia
Phone: +60 12-360 9227
Website: https://www.wego.com/hotels/searches/556523/2020-07-02/2020-07-03/1/2/1408815?guests=2
With Glamping there, you do not require to scour department stores, spend tons of your hard-earned money on camping equipment, or spend hours searching for the best campsites. Glamping has it done for you from the get-go. So put on your comfortable shoes and get set exploring people!