Over the years, Korea has managed to capture the hearts of many people with not only their music, Kdramas and K pop idols, but also mouth-watering dishes. From the city's best Korean BBQ to a TTEBOBOI buffet and a hidden gem that serves naengmyun (cold noodles), we've compiled a list of our favorite Korean restaurants around Kuala Lumpur to satisfy your food satisfaction!
1. Da On Fine Korean Cuisine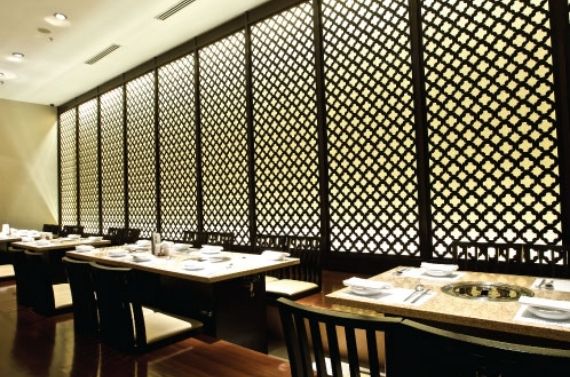 Da On Fine Korean Cuisine believes that the essence of cooking goes beyond preparing food. Set in the pavilion, Da on serves authentic traditional Korean cuisine using the finest ingredients sourced from Korea. Try out their Bul Gogi, Sam Gye Tang and Galbi Tang, all are savoury perfect.
Address: Lot 6. 40. 00, 168, Bukit Bintang St, Bukit Bintang, 55100 Kuala Lumpur, Federal Territory of Kuala Lumpur, Malaysia
Operating Hour: 11 am-10 pm daily
Must try: Bul Gogi, Sam Gye Tang and Galbi Tang
2. Donkas Lab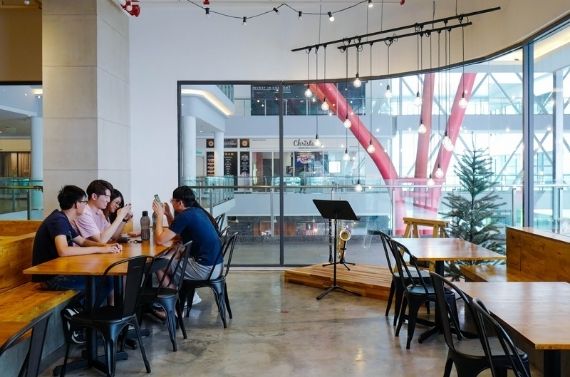 TONKATSU is commonly referred to as a Japanese dish, but do you know that Koreans like it as much as Japanese do? Dig in delicious Korean style TONKATSU which is crispy on the outside and juicy on the inside - you can choose to eat it with Korean style curry rice, KIMCHI fried rice, Kimchi Jajigae, Ramyun, or even topped with Jajang Sauce. The restaurant has a cozy atmosphere (with a mini stage Where live) band performances on selected nights), friendly staff, and serves large portions. Go with your friends and family so that you can make and share some different dishes!
Address: A1-02-01 Sunway Geo Avenue, Jalan Lagoon Selatan, Bandar Sunway, 47500 Subang Jaya, Selangor
Opening hours: 11.30 am -10 pm, Daily
Must try: Kimchi Jiggae stew, Mul Naengmyun
3. Sopoong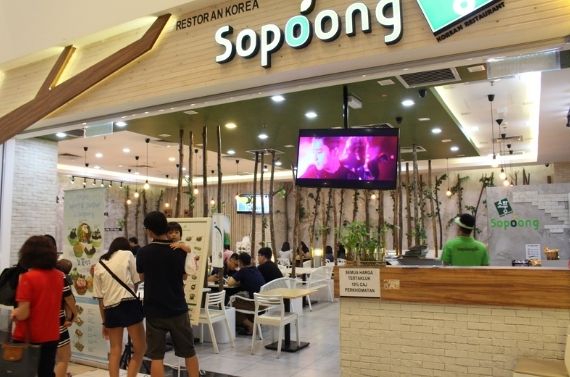 This place is always crowded by a steady stream of people to dine during lunch. The restaurant's interior is decorated only with a quote in Korean written on the wall, translated into English as "Good Food Remind Me of Mom". Isn't it heart-warming? The place also serves good kimchi, a staple of Korean cuisine. Try their Kimchi Hot Pot, Bulgoi and Bimbabap. They did not disappoint you.
Address: 12, Jalan Imbi, Imbi, 55100 Kuala Lumpur, Wilayah Persekutuan Kuala Lumpur
Operating hours: 10am-10pm daily
4. Pocha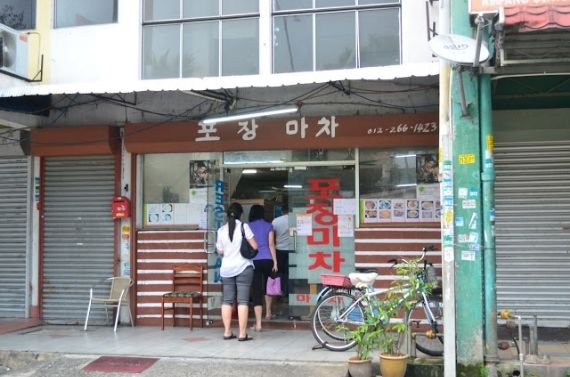 POCHA is a hidden gem that is kept in an unspecting shop lot in AMPANG. If you're craving for some authentic Korean food, here's the place to head. Run by an old Korean couple, it is a no-frills eatery that does not even have a proper signboard, scraps of paper on the walls, a narrow corridor, handwritten menus, and private dining rooms separated by wooden presentations. You can find common dishes here ranging from delicious Korean pancakes to teokbokki along with ramen, cold noodles and comforting soups. The restaurant's old school atmosphere makes for a very unique dining experience! Note, however, that it is known to be very difficult to get a seat, and the owners do not speak much English.
Address: No. 15, Jalan Sulaiman 3, Taman Putra Sulaiman, 68000 Ampang, Selangor
Timings: 5:30pm-12am
5. Sola Fish Market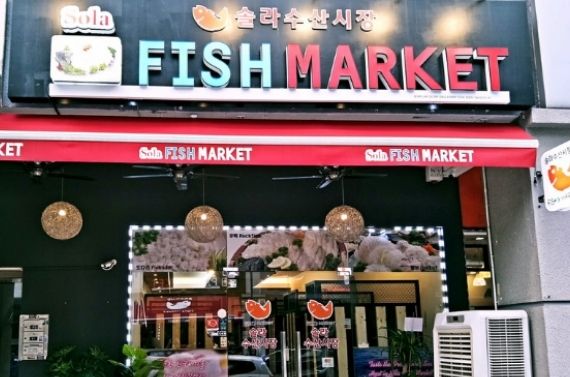 Sola Fish Market practices the same concept as the same high-end Chinese seafood restaurants that keep their marine life in the tank before cooking them fresh. But apart from the usual suspects like fish and crabs, you can find exotic octopus, abalone and spoon worm penis fish in this restaurant. And you can also find them as sashimi. Get a live octopus for the adventurous soul who yearns for a true Korean food experience. Yes, it is the same as you see on YouTube where the nets are cut but still quarrels when served. Those who cannot take raw seafood can have their dishes grilled or cooked in soups and stews. Cooked or raw, you will be able to taste the fresh seafood that is worth it.
Address: 9, Jalan Solaris 3, Solaris Mont Kiara, Kuala Lumpur
Opening hours: 5 pm - 3 am, Daily
Must try: sashimi and grilled seafood
6. Chi Mac Bistro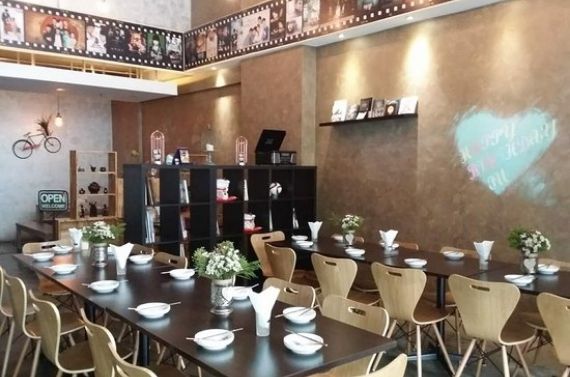 We usually have peanuts to go with our beers but Koreans take their bar food more seriously. If you don't want to hear about CHI-MAC yet, this is a victorious combination of Korean-style fried chicken and beer. The smooth, savoury sweet and sometimes spicy flavours of the fried chicken go really well with the chilled fresh beer. CHI MAC BISTRO is one of the few fried chicken joints in Malaysia that is not part of a franchise and serves alcohol. They don't skimp on quality, because they use kampung chicken, and their marinades are imported from Korea, so you know they are legitimate. Among their 6 flavours, there is the standard Fried Chicken and Yang Yum Chicken, as well as the unexpected Bacon Spinach Chicken. Each serving comes in large quantities, but is not a problem when it is shared among drinking buddies. Their chicken is all deep fried before being tossed into the sauce to retain it in the crunch.
Address: J-OG-15 Soho KL Solaris Mont Kiara, Kuala Lumpur
Opening Hours: 3 pm - 3 am, Daily
Must try: classic pairing of fried chicken & beer
The last paragraph mentions- you can do in-depth research about the culinary and travel experience of a place through your food and travel blog. Blog websites provide you with proper knowledge and information about your destination. Kuala Lumpur Hospitality is one of the blogs you should follow to learn about the food, travel and culture of Kuala Lumpur and Malaysia. Learn more about us, visit our website- https://www.kualalumpurhospitality.com/