Malaysia boasts a diverse range of attractions and experiences that cater to various interests and preferences. From modern cities and stunning islands to lush rainforests, adventure activities in Malaysia and rich cultural heritage, the country offers something for every traveller. The reason behind the growing tourism industry in Malaysia is its strategic geographical location in Southeast Asia which makes it easily accessible to travellers from around the world. With well-connected airports and an extensive transportation network, it serves as a gateway to explore the region.
Malaysian government take regular initiatives to promote tourism, such as aggressive marketing campaigns, hosting international events and festivals, and implementing visa-friendly policies, which have also contributed to the growth of the industry. Malaysia's commitment to developing its tourism infrastructure has played a significant role in attracting visitors. The country has invested in modern airports, world-class hotels and resorts, and tourist-friendly amenities to enhance the overall visitor experience.
Malaysia's reputation as a safe and peaceful destination has made it a preferred choice for travellers seeking a secure and relaxing vacation. The low crime rate and political stability reassure visitors and make them feel comfortable during their stay.
Additionally, Malaysia's reputation for warm hospitality and friendly locals has contributed to its popularity among tourists. The country's multicultural society and harmonious coexistence of different ethnicities and religions create a welcoming and inclusive atmosphere.
Vibrant cities:
Malaysia boasts modern and vibrant cities like Kuala Lumpur, Penang, and Malacca. Kuala Lumpur, the capital, is known for its iconic Petronas Twin Towers, shopping districts, and bustling street markets. Penang offers a mix of colonial heritage, street art, and delicious street food, while Malacca showcases its rich historical past. Malaysia is also known for its multicultural society, comprising Malay, Chinese, Indian, and indigenous communities. This diversity is reflected in its cuisine, festivals, architecture, and traditions. Visitors can explore cultural enclaves, such as Kuala Lumpur's Chinatown and Little India in Penang.
Malaysia is a treasure trove for adventure enthusiasts, offering a plethora of exciting destinations for adventure tourism. A wide range of adventure activities in Malaysia are offered for outdoor enthusiasts and adventure seekers. Here are some popular adventure activities you can enjoy in Malaysia:
Adventure Activities in Malaysia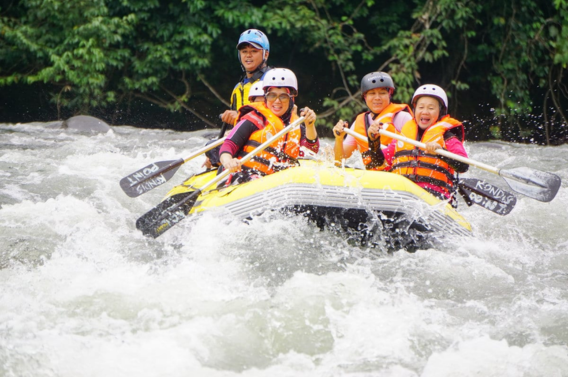 Jungle Trekking:
Explore the lush rainforests of Malaysia through various trekking trails. Popular destinations for jungle trekking include Taman Negara National Park, Borneo Rainforest, and Cameron Highlands. Located in Peninsular Malaysia, Taman Negara is one of the oldest rainforests in the world, providing ample opportunities for jungle trekking, canopy walks, river cruises, and wildlife spotting. Visitors can also experience rapid shooting and fishing in the park.
Mountaineering:
Malaysia is home to several challenging peaks. These mountains offer thrilling climbs and breathtaking views. Situated in Sabah, Mount Kinabalu is the highest peak in Southeast Asia. Climbing this majestic mountain is a popular adventure activity. The trek involves a challenging ascent, but the rewarding views from the summit and the unique flora and fauna along the trail make it a memorable experience.
Multi-day treks
Borneo, the world's third-largest island, is shared by Malaysia, Indonesia, and Brunei. The rainforests of Borneo offer endless adventure opportunities, including river cruises to spot proboscis monkeys and orangutans, exploring caves, wildlife safaris, and multi-day treks to remote areas.
Scuba diving and snorkelling:
Malaysia offers breathtaking underwater experiences due to the country's abundant marine biodiversity and crystal-clear waters. the Perhentian Islands are known for their vibrant coral reefs and diverse marine life. Snorkelers can explore the shallow waters close to the shore, while scuba divers can venture deeper to discover stunning dive sites like Sugar Wreck and Tokong Laut. Redang Island, Langkawi, Tioman Island, and Sipadan Island are renowned as one of the top diving destinations in the world. Mabul Island is known for its rich macro marine life.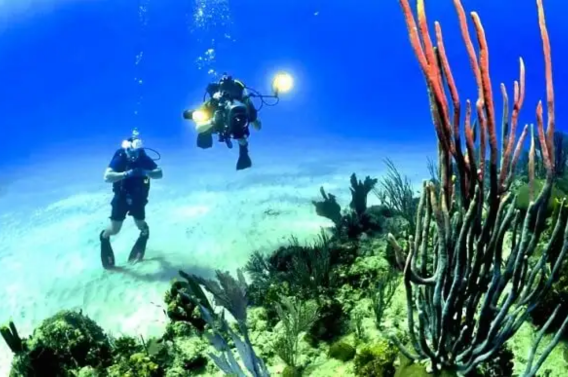 White Water Rafting:
Malaysia has numerous rivers that offer exciting whitewater rafting experiences. Some popular rafting destinations include Sungai Selangor, Sungai Kampar, and Sungai Padas.
Cave Exploration:
Explore the fascinating limestone caves of Malaysia, such as the Mulu Caves in Sarawak, Gua Tempurung in Perak, and Batu Caves near Kuala Lumpur.
Paragliding:
Experience the thrill of paragliding and enjoy panoramic views of Malaysia's landscapes. Bukit Jugra in Selangor and Kundasang in Sabah are popular paragliding spots.
Canopy Walk:
Walk across suspension bridges and enjoy a bird's-eye view of the rainforest canopy. The Canopy Walk in Taman Negara National Park and the Langkawi Sky Bridge are famous attractions.
Wildlife Safaris:
Embark on a wildlife safari in Malaysia's national parks, such as Borneo's Sepilok Orangutan Rehabilitation Centre, Kinabatangan Wildlife Sanctuary, and Taman Negara National Park.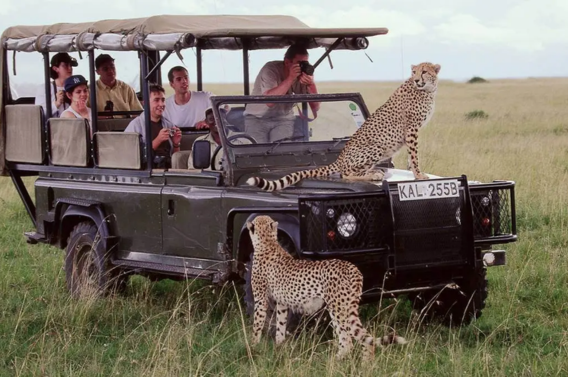 ATV (All-Terrain Vehicle) Riding:
Go off-roading and navigate through rugged terrains on an ATV adventure. ATV trails can be found in various locations, including Langkawi, Cameron Highlands, and Pulau Pangkor.
Zip-lining:
Tourist experience the thrill of zip-lining through the rainforest canopy in locations like Langkawi and Penang. The Langkawi SkyCab and the Escape Adventureplay Theme Park in Penang offer exciting zip-line experiences.
These destinations offer a range of centres for adventure activities in Malaysia and operators that provide equipment rental, guided tours, and certification courses for both beginners and experienced divers. It's important to choose a reputable operator and adhere to responsible practices to preserve the mountain and marine ecosystem. Whether snorkelling or scuba diving, Malaysia's underwater world is sure to leave visitors awe-inspired.
The combination of Malaysia's diverse attractions, accessibility, welcoming culture, tourism infrastructure, government support, and safety measures have all contributed to the rapid growth of the tourism industry in the country.
Kuala Lumpur Hospitality is the one-stop solution to know all about Kuala Lumpur and its soundings within Malaysia. By covering areas in Dining, staycation, travel, and things to do, Kuala Lumpur Hospitality encourages tourism, maximises travelling interest and enhances the diversity and dynamic image of Malaysia. To know more about Malaysia and Kuala Lumpur, please visit our official website https://www.kualalumpurhospitality.com/