Since the lockdown began in Malaysia in March last year, how many of us have longed ourselves to return to Mother Nature? Many of us had to be limited to buying indoor plants only with the hope that these new green colours bring our extra nature within our limited range. Somehow, it doesn't really scratch that cosmic itch, because nothing beats nature. And no, international travel will not be required. These are 14 national treasures in our backyard, which you have to plan for your next eco-trip fast so that you can add hiking shoes to the cart. Better yet, each place shows its own undisputed flora and fauna and the intention to keep it that way. Many efforts are made to reduce adverse effects such as intentional emissions and lucrative illegal activities; And in some of these places it is working.
1. The Royal Belum, Perak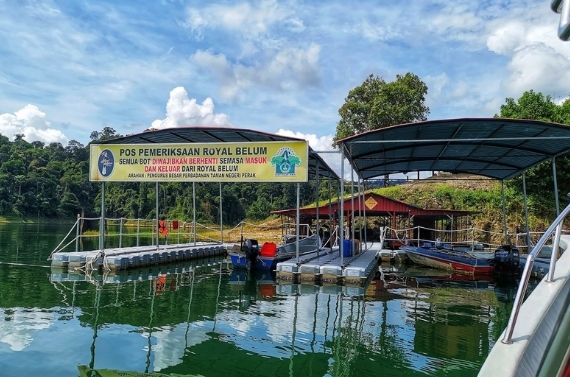 130 million years old, Perak's Royal Belum is the oldest rainforest in the world. Yes, the Amazon is bigger than the "lungs of the earth". From Kuala Lumpur, it will take about five hours of travel. Once you get there, a boat departing from Pulau Banding Jetty will take you to the resorts. The boat cruise will take you on an adventure of a lifetime, featuring elusive creatures such as the Malaysian tiger, Sumatran rhinoceros and white-handed gibbons. Be on the lookout for the world's largest flower, Rafflesias - you won't miss it when you go into the jungle for a jungle trekking session. Birdwatchers will be happy to hear that it has been said that Royal Bellum is the only place in the country where you can see all hornbill species. Truly an all-rounder, this is also the right place to please anglers. Located within the state park, Lake Temenggor is a man-made lake that hosts a variety of freshwater fishes like the kelah, toman, and baung.
Best time to visit:August-September – Ripe figs found all over the forest.
Location:Pulau Banding, 33300 Gerik, Perak, Malaysia
2. Tunku Abdul Rahman Marine Park, Sabah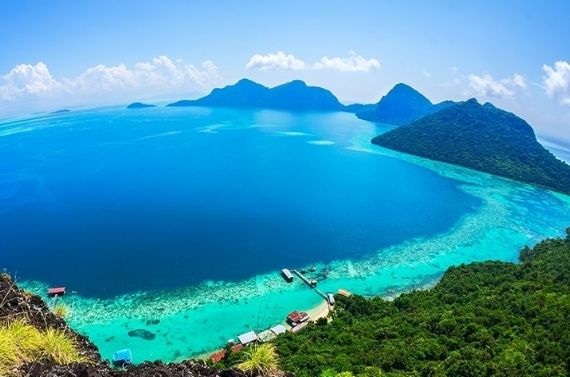 Craving some fun in the sun? Tunku Abdul Rahman Marine Park (TARP) has five sunny islands, so it should cover it. The islands Gaya, Manukan, Sapi, Sulug and Mamutik are very popular places for their access from Kota Kinabalu, the capital of Sabah. Each island is a display of aquamarine waters, soft sand and a diver's imagination. Gaya Island is home to the Marine Ecology Research Centre. With activities like Adopt-a-Coral, the entire fun for the whole family is definitely in store here. Young can one day take a peek into the life of a marine biologist, where experts reveal the painstaking research and work that goes into the production of giant clams - one of which is classified as 'locally extinct' Has gone - and restored them to the reefs.
Best time to visit:The park can be visited all year round.
Location:Sabah, Malaysia
3. Talang Satang National Park, Sarawak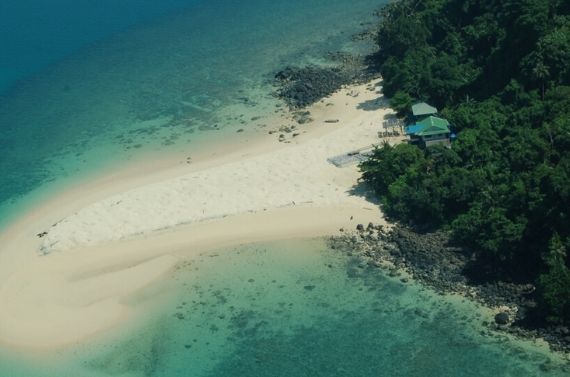 First Marine Protected Area of Sarawak. It consists of four islands: Talang-Talang Besar, Pulau Talang-Talang Kecil, Satang Besar and Satang Cecil. Set up for the conservation of turtle species, this park is open for nature tourism. However, due to the delicate nature of the sea turtles here, only day trips are allowed to the Satsang Islands. Talang-Tal islands, on the other hand, are open only to those involved in the work of volunteers in the area. If you find yourself here, make sure to have it all - stunning white sand beaches, deep emeralds of water and a serene environment.
Best time to visit:During the peak turtle nesting season (May – September)
Location:Sarawak, Malaysia
4. Kilim Geo-Forest Park, Kedah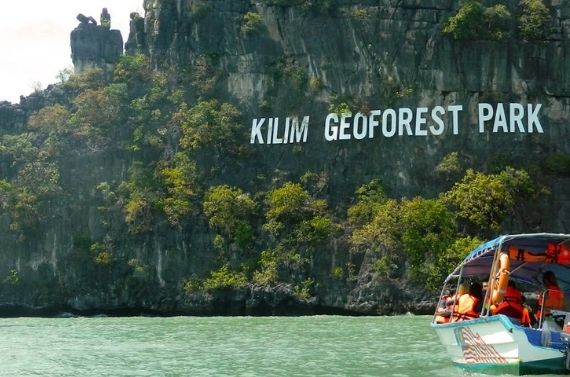 Busy to whip up an itinerary? Visit Kilim Geo-Forest Park and choose a package with the official Park Manager. The Kilim mangrove trip has a two-hour tour of Geopark to extensive four-hour offerings. The latter includes a quiet river cruise, a tour of the floating fish farm, eagle-view, and a visit to both the Bat Cave and Crocodile Cave. On top of that, visitors are allowed to choose two other activities: a look at Langsir Cave, a ride to the fossil island of Anak Tikas, a swim on the beach, or the option of feeding light and breezy fish.
Best time to visit: September to March is called Adarsh. During this time, you can come across bird species of different species, including kingfishers, white-bellied fish eagle, and kite eagles.
Location:Kilim River Tourism Jetty, Mukim Kampung Kilim, 07000 Langkawi, Kedah, Malaysia
5. Lankayan Island, Sabah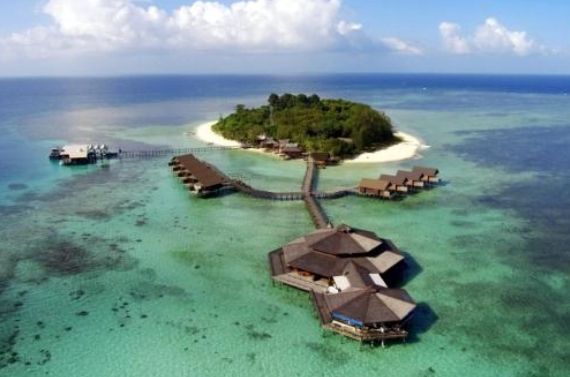 It is simply a diver's paradise. The iridescent blueness of the water spreads like blacktip sharks, giant clams, spider crabs and rays. The island is also known for its whale shark sightings, so if you are an adventure seeker, this is the island for you. Hare and hawksbill sea turtles live here as well as nests, and local operators work to secure eggs to preserve the species. There are a large number of reptiles here, even a quick snorkel will have visions of otherwise rare underwater creatures.
Best time to visit:The best time to visit Borneo is between March and October, when the island is hot, humid, and at its driest.
Location:It is a small tropical coral resort island in Beluran, Sabah, Malaysia in the Sulu Sea.
6. Santubong and Buntal, Sarawak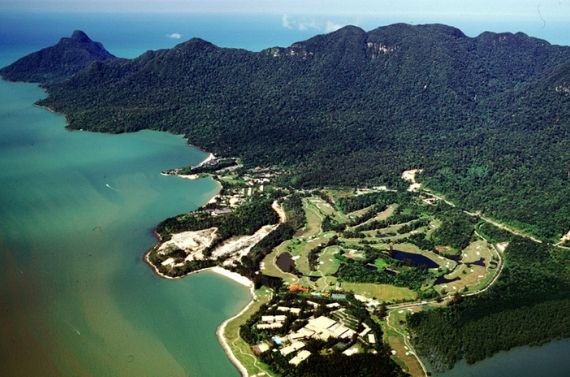 Sarawak is the largest state in Malaysia and is a center of attraction for the Irrawaddy dolphins. In Santubong and Buntal, you will find these dolphins swimming in groups of more than 30. Dolphin sighting tours take place from April – November, which can be combined with a mangrove cruise where you can see other rare wildlife, such as the world-famous proboscis monkey of Borneo.
Best time to visit: Apr-Sept are drier months of the year, and generally considered the best time to visit
Location:Mount Santubong, 93050 Kuching, Sarawak, Malaysia
7. Penang National Park, Teluk Bahang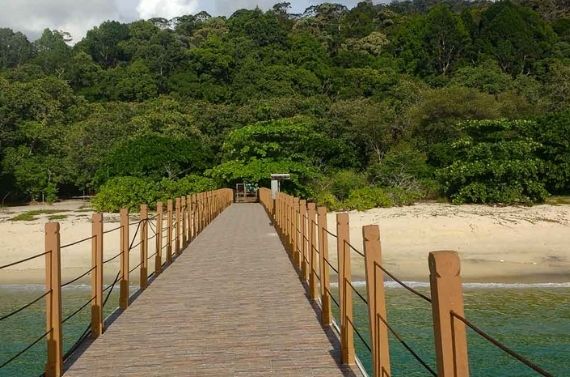 It is the smallest national park in the world, measuring 29.6 sq km, but it is the seventh highest rated park in Asia. The prime beachfront site has many attractions, including the mangrove swamp of the Terai of Teluk Tekun and hiking trails to Monkey Beach. Another unique attraction is the meromictic lake of Pantai Kerachut, where there is no mixing of saltwater and freshwater, resulting in the formation of different colored layers of water.
Best time to visit:November to January
Location:Pejabat Taman Negara P. Pinang, jalan Hassan Abbas, 11050 George Town, Penang, Malaysia
8. Talang- Satang National Park, Sarawak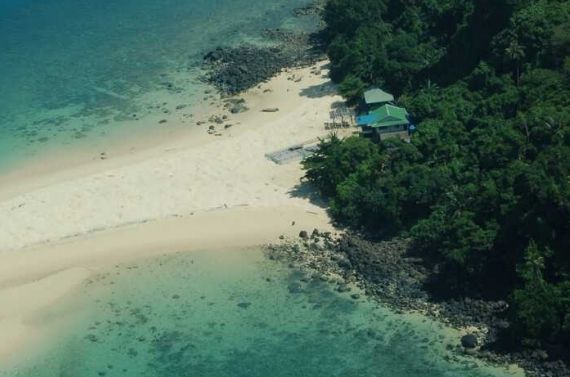 This marine national park is made up of four islands on the southeastern coast of Sarawak, also known as "Turtle Island" as they account for 95% of the turtle lands in Sarawak. The national park has hard and soft coral wildlife sanctuaries, nesting sites, fish-breeding areas, as well as shelters and rest grounds for sea turtles. The peak nesting season for these turtles is between April – September. Pulau Satang Besar, the largest turtle island, is open for tourists.
Best time to visit: May – September
Location:Sarawak, Malaysia