M Design Hotels are known for offering budget accommodation in 4 conveniently located commercial districts of Pandan Indah, Seri Kembangan, Bangi, Shamelin Perkasa. And Taman Pertama. All the accommodations are fully equipped and have attached bathrooms, modern amenities and of course great comfort. The amenities include a high-speed internet connection within rooms, air conditioning, a flat-screen TV with a cable connection to watch your favourite movies all day. The rooms are bright and well maintained to give you the best experience possible.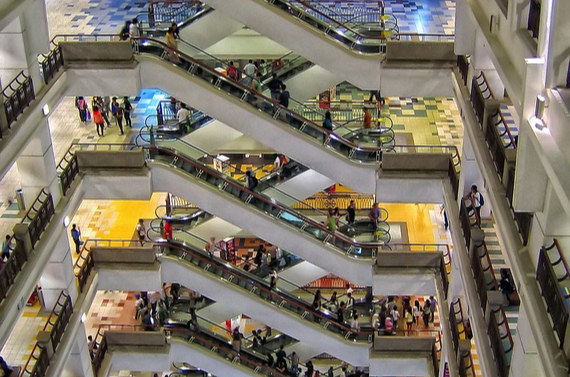 In this article, we are going to talk about their branch in Shamelin Perkasa. Now staying at this branch has some nice benefits location wise. If you are looking for an extraordinary dining experience nearby then you can root to Dinner in the Sky Malaysia, which is around 5 km from the hotel. You get to have dinner with your loved ones while suspended in the air at 45-50 meters high. You get to enjoy the view of the mesmerizing city of Kuala Lumpur and most importantly its crown jewel Petronas Twin Towers. This is really an unforgettable experience at this one-of-a-kind restaurant at Kuala Lumpur.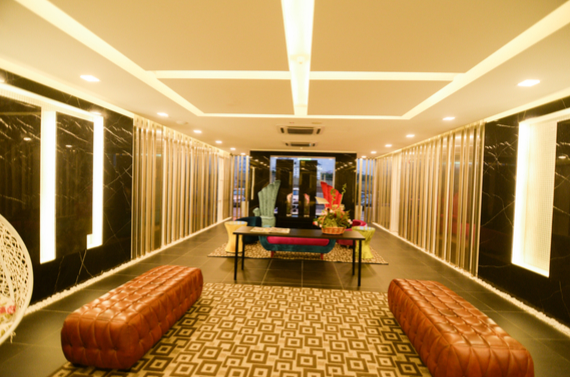 For families looking for shopping malls can root to Berjaya Times Square around 5 km from the hotel. This is an extraordinary shopping mall with an indoor amusement park. It is a rare combination of a theme park and a shopping mall. It is the largest indoor theme park in the country which consists of various rides and activities. It is also quite popular for food and shopping at a cheap price. Families will have a great time here since kids can enjoy the amusement park while the elders shop in different stores.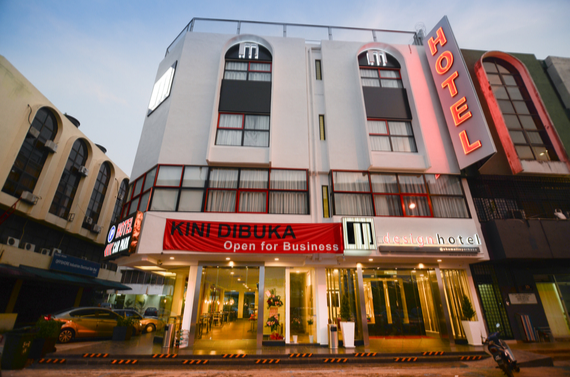 The famous award-winning Kuala Lumpur Convention Centre is not far either. Located within 6 km from M Design Hotel, this place is known for meetings, events, and conventions with a lot of space in its various grand halls and meeting rooms. It is just near Petronas Twin Towers and is the right place for your business meetings or other leisure activities if you are staying at M Design @ Shamelin Perkasa.
Now if you have researched a little about Kuala Lumpur then you must know about the infamous TREC Kuala Lumpur (Taste, Relish Experience, Celebrate). Known as the city's entertainment center, it features a wide variety of restaurants, bars, pubs, lounges, cafes, and clubs all under one roof. It spans over 28,000 square meters and is also popularly known as the dining and nightlife hub of Kuala Lumpur as it is home to the best restaurants and nightclubs in the city. If you are a clubber you can go to Zouk Main Room, Phuture among many others. The best part is that it is located just 6 km away from the hotel's branch in Shamelin Perkasa.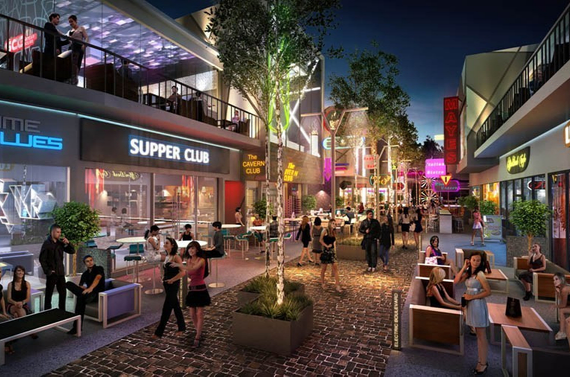 We don't think you are going to get this kind of convenience benefits if you stay at any other hotel. Firstly it is a budget hotel so it won't leave a big hole in your pocket and secondly, it keeps you quite near to these famous places in the city. It is safe to imagine that the very aim of M Design Hotel in opening a branch in Shamelin Perkasa is to give you a manageable distance from all the most popular tourist hotspots in Kuala Lumpur while also providing you with the amazing experience of staying in this beautiful hotel at a very affordable price.