While at home during the Movement Control Order, you have probably done spring cleaning at least once or twice and found some items that you no longer have any use for. If your original plan was to just throw them in the trash, you might want to reconsider! You can recycle or donate those items and save the environment at the same time! Not only this, you can also earn some extra cash through this. Centre for Waste Recycling are:
1. Kloth Bins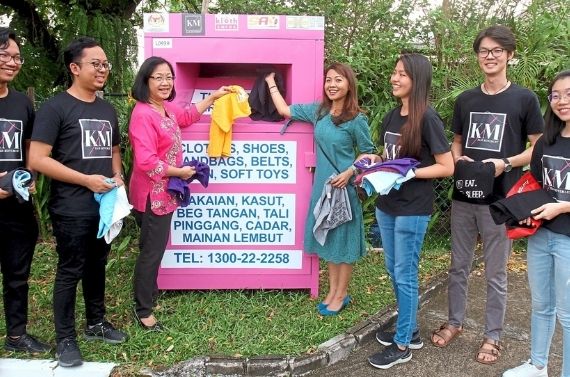 Come on, honestly, you don't need everywhere in your wardrobe right now. Why not donate them or even recycle them? It is estimated that Malaysians throw around 2,000 tonnes of textile waste every day! Instead of throwing them away, why not donate them to Kloth cares. Formed and established on 11 December 2013, Kloth Malaysia Sdn. Bhd is a Malaysian social entrepreneurship movement to keep clothes and plastics away from landfills through the circular economy business model. Currently, they have coaches located in the Klang Valley, Negeri Sembilan and Melaka.
Address: KLOTH MALAYSIA SDN BHD (1073740-T), 47-4, Jalan 51/205, The Highway Centre, Kuala Lumpur 46050, Malaysia
2. L'Occitane Recycling Program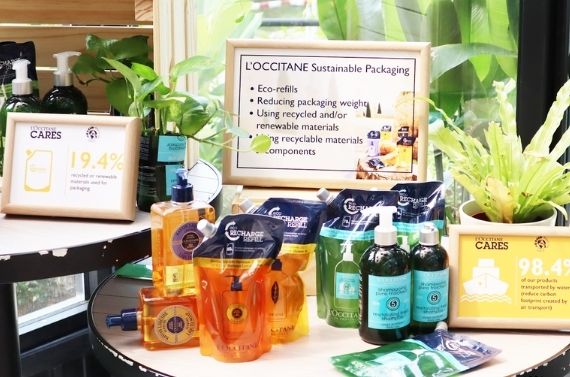 If you are fond of makeup, take a quick look at your dressing table and count the number of empty tubes you have. As Asians, we had wired to squeeze every product before disposal of the bottle, but when it would go, it would go. L'Occitane collects any empty skincare/beauty containers and recycles them into new products in collaboration with iCycle. Not only will you save the environment, but you will also get some amazing rewards. Go to any nearest L'Occitane branch near you and bring bottles that have been cleaned and dried. You'll get a stamp for each empty, full-size bottle.
Address:
1) F113B, FIRST FLOOR, Jalan P Ramlee, Kuala Lumpur City Centre, Kuala Lumpur, 50088 Kuala Lumpur
2) Lot No. 4.45, Level 4, Pavilion KL Shopping Mall, Jalan Bukit Bintang, 55100 Kuala Lumpur
3. Dinkargo Recycle Kuching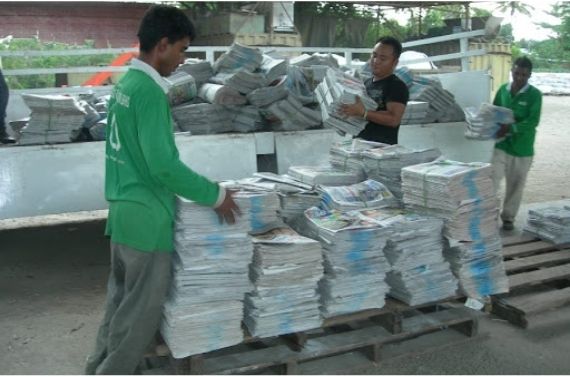 Dinkargo Recycling Center is an establishment that has been around since 1991 and allows you to trade your paper, metal and bottle waste in cash. They also provide settlement solutions as requested! "Our major activities are recycling and recycle of ferrous and non-ferrous metals, plastics, papers and other waste and scrap that can be recycled," he said in his website.
Address: Jln Demak Indah, Sejingkat, 93050 Kuching, Sarawak, Malaysia
4. E-Waste Management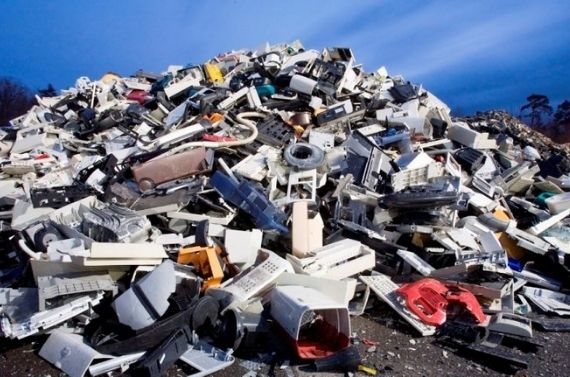 E-waste is a popular, informal name for electronic products near the end of their "useful lives". This includes old phones, desktops, television sets, personal computers (PCs), air conditioners, washing machines, refrigerators and so on. If you have e-waste you want to empty, Malaysia's Department of Environment has an e-waste website that you can visit to locate the nearest area around you to donate your e-waste Huh. The Department of the Environment (DOE) wrote that "the Government of Malaysia is now in progress to establish a proper management system, particularly on domestic e-waste, with a legal framework that aims to regulate the relevant stakeholders in the entire flow of domestic e-waste" To do. From waste management to disposal. "On the other hand, if you decide to keep your e-waste, they should be properly managed to protect human health and the environment from any kind of damage. For example, a printed circuit board that is used in various electronic devices contains toxins such as lead and cadmium that can cause brain damage.
Address: No. 1, Lorong Perusahaan 1, Kawasan Perusahaan Perai, 13600 Perai, Pulau Pinang, Malaysia
5. IPC Recycling & Buy-back Centre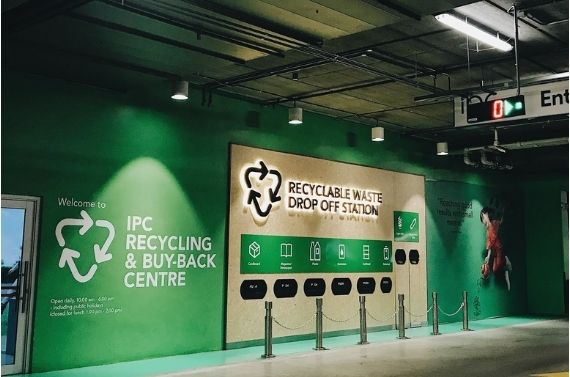 Can you imagine doing shit and getting paid? Isn't that a dream? At the IPC shopping center, you can bring recyclable items such as cardboard, magazine, plastic, metal etc. and if the weight of the cash is less than 1kg then it should be given cash! Their buyback rates are as follows:
Cardboard = RM0.20/kg
Magazines = RM0.20/kg
Newspaper = RM0.20/kg
Plastic = RM0.10/kg
Tin/Metal = RM0.20/kg
Aluminium = RM2.50/kg
They also collect fluorescent tubes and batteries, also known as CFLs - compact fluorescent lamps) from your outside mercury material, which is often quite troublesome to dispose of. The collected CFLs are processed using The Bulb Eater Machine and sent to the waste management company - Kualiti Alam for proper disposal. The IPC shopping centre is located in Damansara and is open daily from 10 am to 6 pm.
Address: Mutiara Damansara, 47820 Petaling Jaya, Selangor, Malaysia
This may sound a bit cliche, but listen to it again, we are only once. It is up to us to take care of it and do it on our behalf to save it. Take the time you spend in your home to separate unused and unwanted items from the time they are sent for recycling.