Banana leaf rice is a popular lunch option throughout Malaysia, a popular South Indian way of serving rice. Many components of rice, curries, mixed vegetables, rasam, and side dishes make for a satisfying meal filled with spicy and sour flavors. Whether running away from an office at lunchtime or passing by as a traveler from Kuala Lumpur, these are places to check out for a good banana-leaf rice lunch.
1. Devi's Corner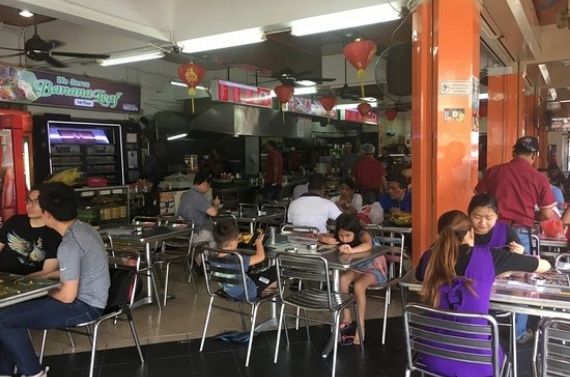 Devi's corner is arguably one of the best banana leafy restaurants in Bangsar. This is largely due to the use of crabs, resulting in crab curry - a must with your banana leaf rice - and crab rasam to wash it off completely. The restaurant's deep-fried squid is also a popular dish to accompany your meal.
Address: 14, Jalan Telawi 4, Bangsar, 59100 Kuala Lumpur
Operating Hours: 24 hours daily
2. Sri Nirwana Maju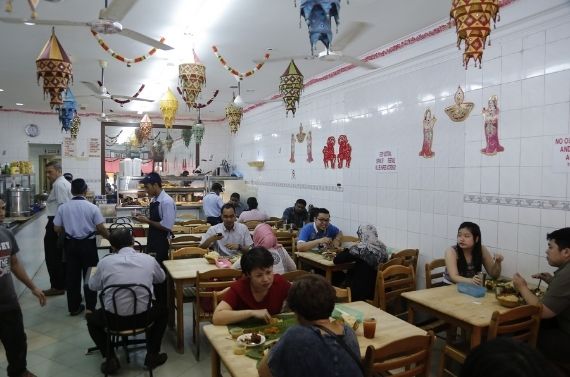 There is a hidden banana leaf gem in an upscale area of ​​restaurants and cafes! Sri Nirwana Maju offers one of the best banana leaf rice in the city. You may have often seen this place in a crowded place but their service quality is the same. Wake up early to avoid the peak hour queue. Their banana leaf rice is consistently pleasing to the locals with its contrasting texture and bold taste! Make sure not to miss their fried bitter gourd and papadams! Sri Nirwana Maju is best known as a banana leaf with the corner of the Goddess in Bangsar.
Address: 43, Jalan Telawi 3, Bangsar Baru, 59100 Kuala Lumpur, Wilayah Persekutuan Kuala Lumpur
Operating Hours: 10 am-1.30 am daily
3. Jaipur Curry House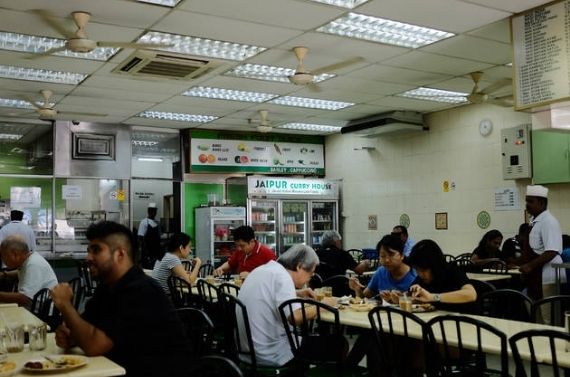 Jaipur Curry House is so good that by lunchtime, you will find that many people are already sitting at a table, which you could have found, if you had come earlier. So, what is it that draws such a crowd so quickly? The answer is delicious food, my friend! The establishment has nothing short of the phrase "Yummy, Yummy in My Tummy", not their vegetables, nor their fried meat and fish, and especially their rich curries!
Address: No. 32, Ground Floor, Jalan Tun Mohd Fuad 1, 60000, Taman Tun Dr Ismail, Kuala Lumpur
Operating hours: 6 AM-9.30 pm daily
4. Fierce Curry House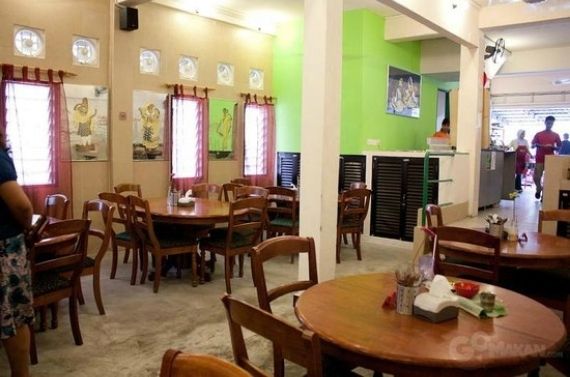 Winner of the Time Out KL Food Awards for Best Indian in 2013 and 2014, Fierce Curry House offers both North and South Indian cuisine. Replace regular rice in banana leaf rice with a doom-style biryani, which packs even more flavor, thanks to spices and marinated meat. Instead of mutton or chicken curry as a side, try their lobster and scallops.
Address: 16 Jalan Kemuja, Bangsar Kuala Lumpur, 59000, Malaysia
Operating hours: 12pm-10pm daily
5. Acha Curry House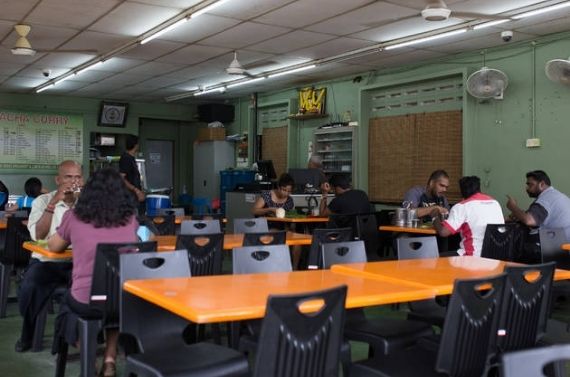 This place has been famous for banana leaf rice in PJ for many years! You can choose from either Indian rice or boiled white rice and then help yourself in vegetable dishes. Banana leaf rice is served here with three different vegetables and a papadam, however, you can mix Sambal Ikan Bilis for RM2.50 and more. The thing that makes Acha Curry House special is the different curries they offer - from salted fish, onion, crab to regular fish or chicken curry! Each has its own consistency and taste. Go ahead and try it all out to find your perfect curry!
Address: 271, Jalan 5/51, Bukit Gasing, 46000 Petaling Jaya, Selangor
Operating Hours: 7.30am-4.30pm daily
6. Prasad Chetty Nadu Mess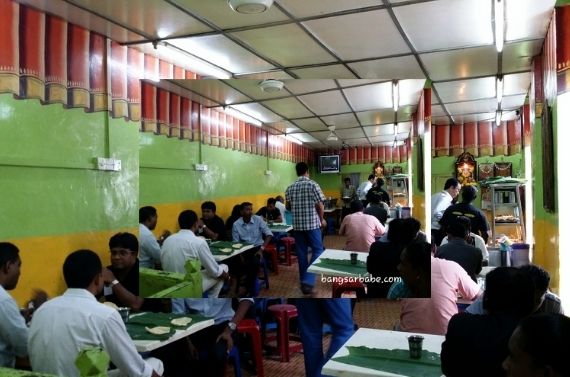 Prasad Chetty Nadu Mess serves Southern Indian cuisine and is a must for all foods! They serve a variety of dishes, ranging from mutton masala to curry vegetables, chicken peratal. If your spice tolerance is not the highest, don't be afraid! Locals have shared that this place has been reduced to a level of pungency to better satisfy the local palate. You can also drink crab curry from here!
Address: 14-44 Lebuh Ampang, 50100 Kuala Lumpur
Operating Hours: 11 am-5 pm daily
7. Aunty Manju's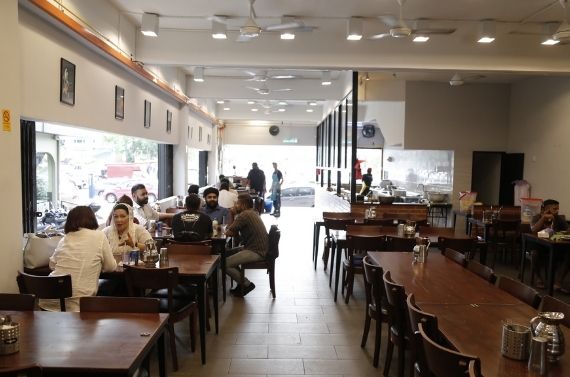 What is unique here with banana leaf rice? Mausi Manju's standard banana leaf rice is served with five vegetables instead of the usual three. In addition, the selection of side dishes here is comparatively better than some other restaurants with banana leaf rice. They serve chicken, fish, squid, shrimp, mutton and crab, all of which are available in curry, masala, varuval, deep-fried, kurma, and more. If you feel overwhelmed by the range of choices, employees are happy to make recommendations based on your choice. Don't forget to make Mutton Bone Marrow Curry!
Address: 18, Jalan Tun Mohd Fuad 1, Taman Tun Dr Ismail, 60000 Kuala Lumpur, Wilayah Persekutuan Kuala Lumpur
Operating Hours: 7 am-12 am daily
Since all banana-leafed rice spots are often crowded, be sure to get to that place as soon as possible to find a seat for yourself. Did we miss any of your favorite banana leaf rice spots in KL?