The streets are filled with ketupat leaves and fairy lights, there's joy in the air and everybody seems to be wonderfully well-dressed — yes, it's Hari Raya time!
Hari Raya Aidilfitri is an annually celebrated festival marking the end of the month of Muslim fasting, also defined as Ramadan. Usually on Syawal's first day, the 10th month of the Hijrah (Islamic) calendar, there are joyful, lively celebrations— after a month of fasting. This day is also defined as Hari Raya Puasa (Puasa means fasting).
How do Malaysian people celebrate it?
Praying and thanking the almighty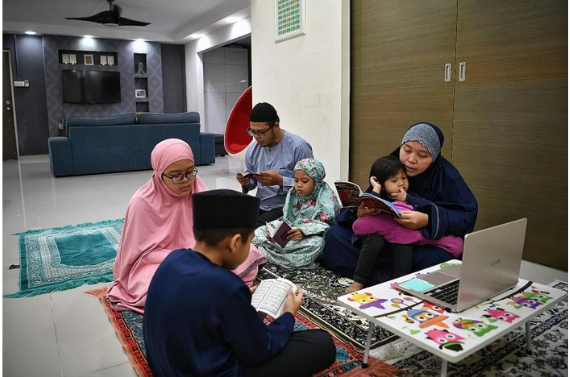 Before this day, we generally see balik kampung (returning to their hometowns), meaning the Muslims living/working in cities return back to their hometowns, villages to celebrate Hari Raya with their families. This day is typically also a national holiday so that school children and working professionals can spend time with their families without thinking about their formal duties. The day itself begins with an early morning prayer in the mosque, where Muslims offer thanks for their blessings. They always seek forgiveness from family and friends for all trespasses, insisting that peace and harmony is the way for everyone. Some families may also prefer to visit the graves of departed loved ones in order to pray for their souls, and more traditional groups may also light the pelita (lamp) in their homes.
Wearing traditional outfit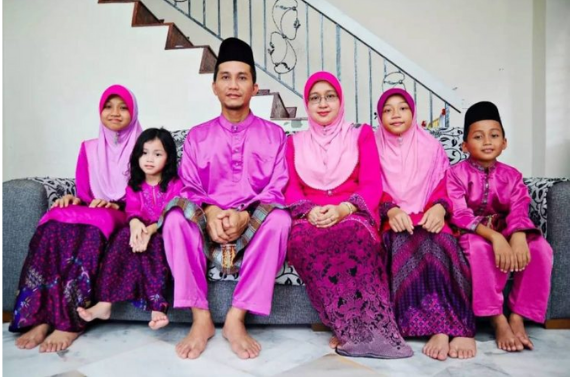 Muslims love to dress up for the occasion, too. Women wear baju kurung (traditional Malay dress), baju kebaya (traditional blouse dress), or jubah (lengthy one-piece dress), in contrast, men usually wear songkok (traditional hat) and baju Melayu (traditional men's gown).
Preparing excellent cuisine and dining together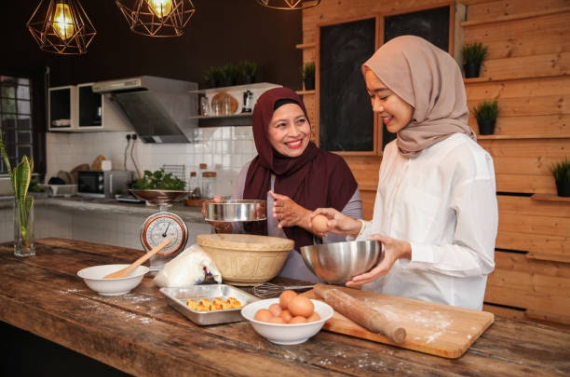 Of course, no Hari Raya is complete without all the excellent cuisine traditionally presented in "open houses." Muslims generally invite their family and friends (including non-Muslims) to join in traditional delicacies such as ketupat (rice dumpling cooked in a palm leaf pouch), rendang (meat stewed in spices), dodol (sticky, fluffy, toffee-like sweet), and satay (skewered meat). In the spirit of peace, harmony, and culture this invitation is extended to all.
Exchanging green packets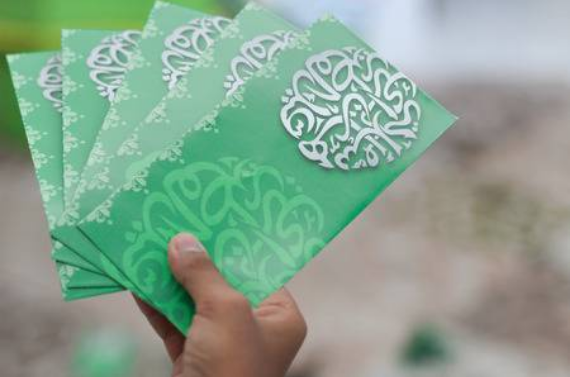 The green packet is the Malay adaptation of the Chinese red envelope or ang pow, in which Malay Muslims in Malaysia, Brunei, and Singapore give money in green packets to their guests who visit their homes during the Hari Raya Aidilfitri. Muslims prefer green packets or "Sampul duit Raya" because the color is traditionally associated with Islam. The amount of money depends on how much the host can afford to give to his guests. The envelope is presently available in various sizes and colors (not just green).
Making Kuih – Malay cookies and tarts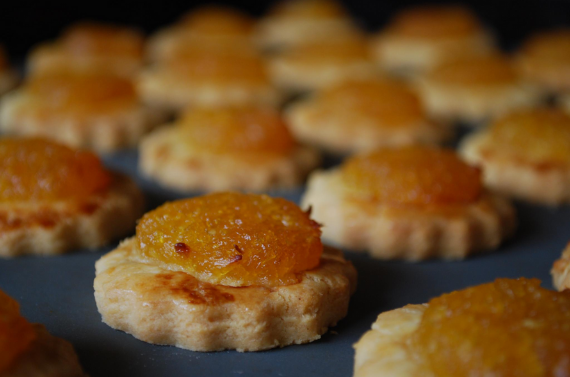 No Hari Raya would be complete without the yummy food and desserts typical of 'open houses.' The most unique thing about Hari Raya in Malaysia is the long-standing culture of 'open-houses' held almost in residence. Malaysians are inviting their family and friends to their homes. They meet and spread their favorite and most decadent food. It is obvious to see cookie jars loaded with different types of biscuits, cookies, and cakes that come in different shapes and flavors, known as 'Kuih Raya.'
Household decorations with Hari Raya lights and ribboned ketupats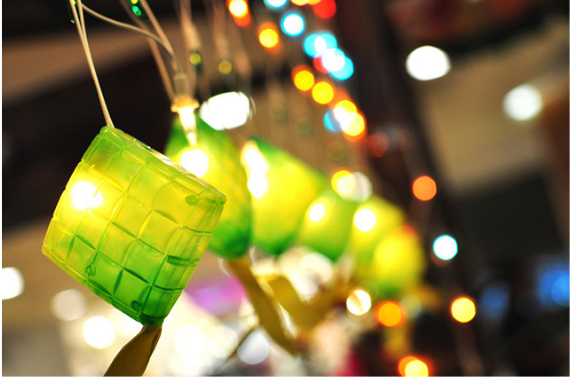 Light is one of the essential aspects that play a significant role in creating the atmosphere and mood of the house. Malaysians Add that little extra sparkle to their home with lighting to make their home more lively and inviting for guests. They usually enhance their house with beautiful lights and ribboned ketupats.
Festive songs all day long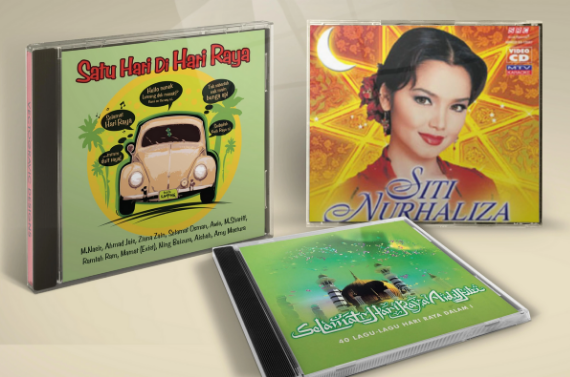 If one thing about how we celebrate Hari Raya Aidilfitri in Malaysia is unique in Malaysia, it is the Hari Raya songs that will be played on the radio and in shopping malls and bazaars. Radio listeners and consumers will be charmed by tunes that have become evergreen and are familiar to generations of Malaysians. People of all different ages are expecting the catchy choruses and soulful melodies all year long. Together with the delicious food, Duit Raya and the 'open house' tradition, these melodic gems make the celebrations of Aidilfitri so special.
How can you celebrate it?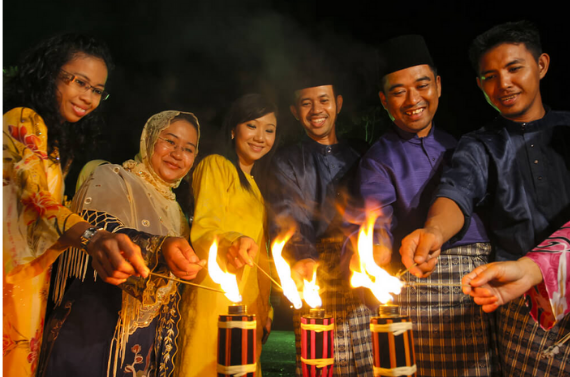 You may wish to attend State-organized open houses on this special event. Depending on the state, this can be organized in the Sultan's Palace, a state-owned building, and even open public land. This is generally a lot of fun because you get to meet people from various backgrounds (race, socio-economic class, etc.) and everyone is at ease and smiling.
There is no question that most Malaysians from all aspects of life, race, and religions look forward to spending quality time with the loved ones. Professionals enjoy this little vacation and take this chance to catch up with their families.
History of Hari Raya Aidilfitri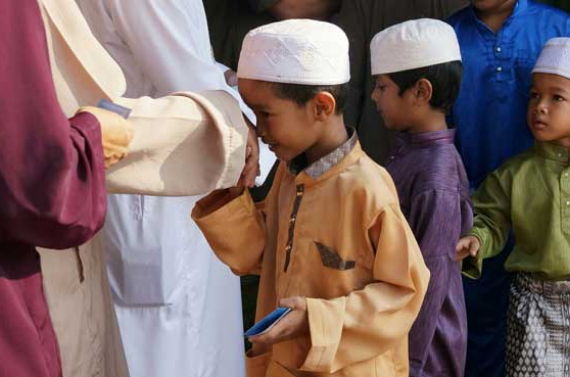 The history of this holiday can be traced to the Islamic prophet Muhammad all the way back. After he migrated to Mecca he began this festival. The Muslim faith was strongly established in the area through the 15th century. Hence, since that period, the festival Hari Raya Aidilfitri has been celebrated with great pomp and valor.
The customs and traditions of Hari Raya Aidilfitri
Hari Raya Aidilfitri is one of the most major festivals to be celebrated by Muslim communities. It's a time when people, both Muslims, and non-Muslims, drive or fly home and spend the next few days with their families. It is also a time when relatives and friends are seeking forgiveness from each other for their transgressions. Not only are there several festivals during this holiday, but there is also a feast that every family celebrates as a remembrance of the end of fasting. Some of the foods that can be found at this feast include Beef Rendang, Sambal, white rice, sayur lodeh, ktupat, ondeh-ondeh, putu piring, fried sweet coconut, and kueh cakes. During the holiday, people decorate their homes with tiny kerosene-powered lamps. Such lamps were called lampu koloks. However, many people are putting these aside in recent times, and they are using decorative electric lights.
Malaysia CMCO extension: Hari Raya to be celebrated in a new style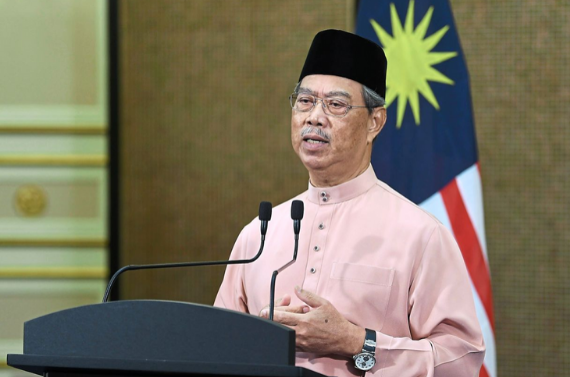 This year, Muslims are bracing for a very different Hari Raya. It's been approximately two months since Malaysians have had to remain under the Movement Control Order (MCO) and then the Conditional Movement Control Order (CMCO). The government's order, which had been implemented since March 18, was to break the pattern of infection with Covid-19 (Coronavirus) in the country. Not just have people's daily lives changed but for the first time in history, the norms of the Hari Raya celebration are going to turn around as well. With the absence of the "Balik kampung"(return to the village) exodus and the open houses, Hari Raya this year is bound to be very different this year!.
For some, particularly those with parents staying in different states (due to restrictions on interstate travels), this Aidilfitri celebration may be sad because they cant kiss their parents' hands to seek forgiveness, which is a standard for the Muslims on the morning of Hari Raya. They would also not be able to savor the various special dishes usually prepared on Hari Raya.
In words of our Prime Minister, "The feelings of sadness and desperation of not being able to go home for the coming holiday seasons is totally understandable, but in the concern of public safety and health, "Balik kampung" will not be permitted because COVID-19 is a silent opponent that can strike at any moment."
The 'new norm' does not mean that Muslims in the country will not be able to celebrate Hari Raya in a joyful and lively manner, as visits between neighbors and relatives within the same state would still be permitted. :) Sharing his sorrow about what would possibly be a Hari Raya away from home for many, Muhyiddin requested TV and radio stations to liven up the festive mood by broadcasting the joyful and optimistic Aidilfiiri music numbers. So make sure to tune in!
Selamat Hari Raya Aidilfitri folks!