Ti Dental Clinic and Nasom Cares are proud to present a free Zoom session on Home Oral Care for Children with Autism Spectrum Disorders.
Join us on today at 8:00 PM and learn how to take better care of your child's dental hygiene.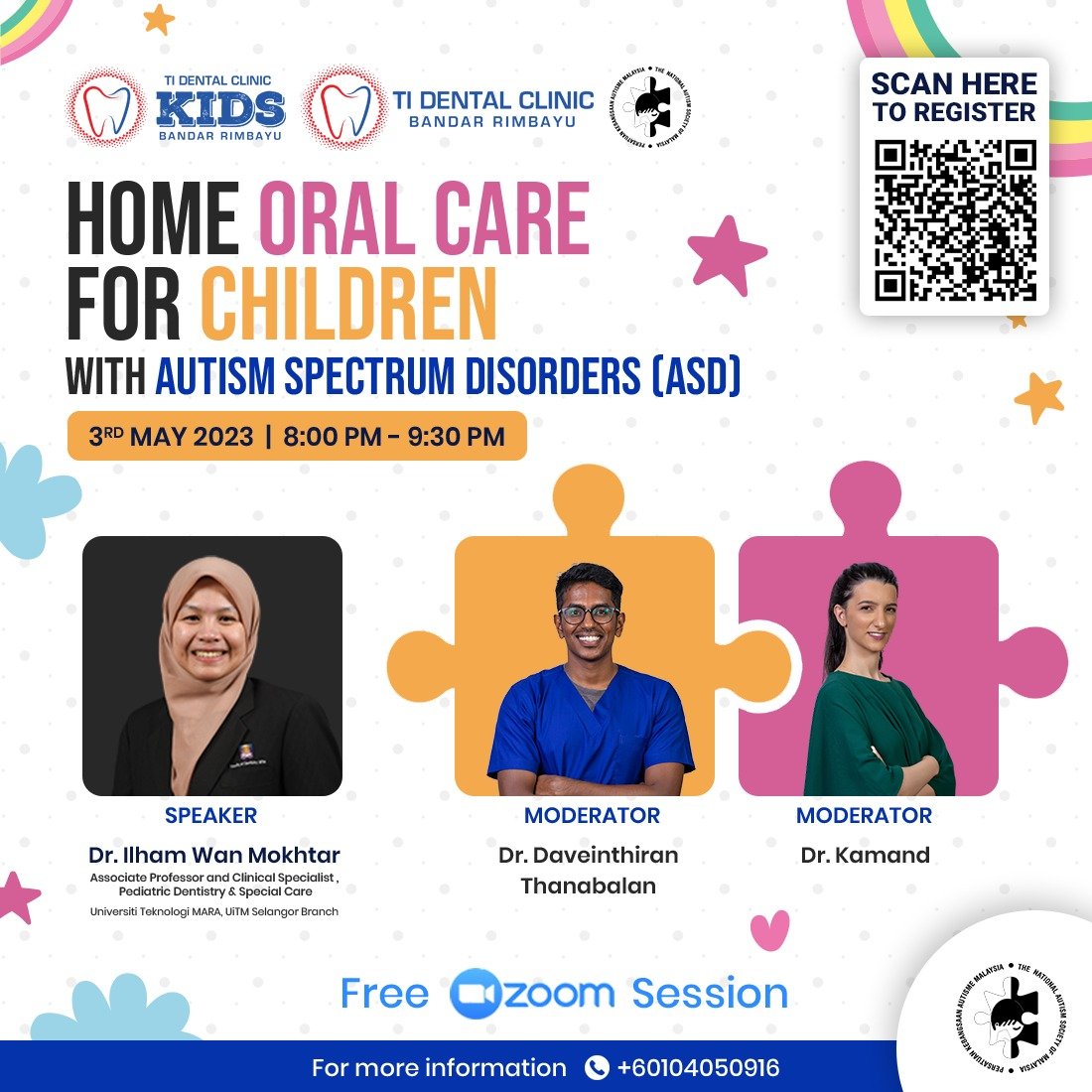 Register Now: https://us06web.zoom.us/meeting/register/tZ0vde6qqj8sEtGGuCy1S2Kv9Vep-iv59l_f?fbclid=PAAaY3QZBQh_pUrno9V_T0JjHIrM_2SYc19s5_b4EO0KZU5ivjzIQghiDg-ak
For more information, contact 0104050916 for more information.