KL takes their brunch very seriously. Like there are great coffee serving cafes everywhere. Kuala Lumpur has cafes and restaurants offering the best breakfast and brunch spots. We are spoiled for choice when it comes to taking a brunch spot in Kuala Lumpur, so to help reduce confusion, there should be breakfast & brunch spots here at KL.
1. Yeast Bistronomy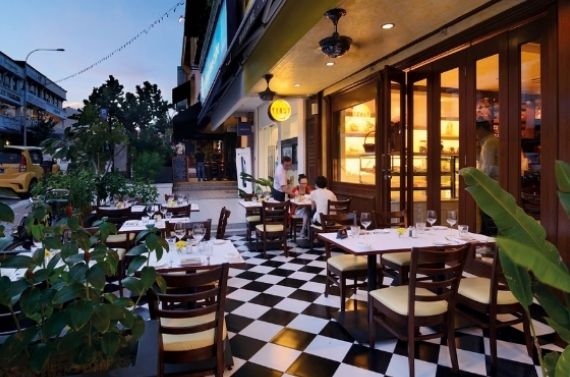 Since opening in December 2012, Yeast Bistronomy has attracted some of Malaysia's most high-profile customers, testament to the quality of food and pork-free status of the establishment. The bistro was designed in the style of a classic Parisian restaurant with authentic food to match. Founder Christophe Chatron-Michaud and executive chef Frank Denis Ruidawat share history at various Michelin-starred restaurants in France and abroad. High standards of yeast are made through the extensive knowledge of the menu's staff, a rarity in Malaysia. A wide variety of egg dishes tempt the palate, in addition to offering freshly cooked pastries and natural yeast bread. A breakfast standout is poached eggs with smoked duck and gruyere. Industry giants on yeast are bringing a true taste of France to those dining in Malaysia, and doing so with a flair.
Address: 24G, Jalan Telawi 2, Bangsar, 59100 Kuala Lumpur, Wilayah Persekutuan Kuala Lumpur, Malaysia
Hours: 8 AM to 10 PM, daily
2. Nasi Lemak Tanglin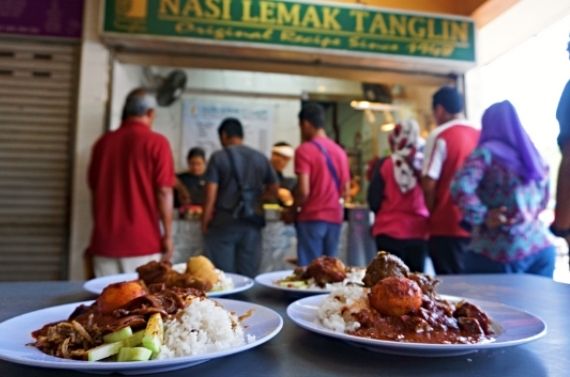 Whenever you are in Kuala Lumpur, the Nasi Lemak, which translates to l 'fat rice' (Bahasa Malaysia, Go Figure), is a must try, so start this beautiful journey with our national staple cuisine! With more than a dozen locations to choose from, Nasi Lemak Tanglin, who has been operating on a truck, has been working on his support since 1948 and building a reputation that cannot be matched elsewhere. Sambal is characterized by a healthy dose of coconut milk (progeny) with a mildly spicy flavour with crunchy (very important) anchovy, nuts, firm and fluffy rice, of course with a well-separated grain and good aroma.
Address: Tasik Perdana, 50480 Kuala Lumpur, Wilayah Persekutuan Kuala Lumpur, Malaysia
Hours: 7 AM to 1 PM. Opens Daily
3. Botanica + Co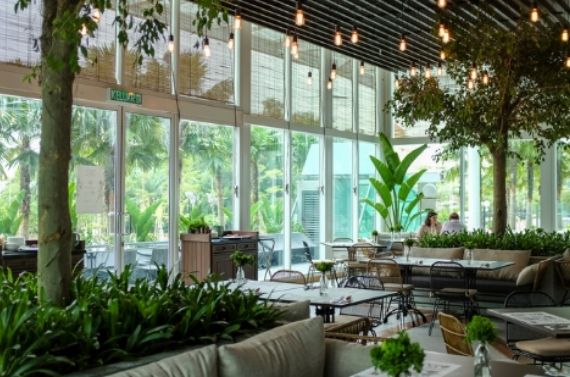 A picture full of greenery, a greenhouse-like setting, and what you find in Botanica + Company is popular most days of the week, but weekend brunch is where it is. The restaurant does not take reservations for brunch and gets quite busy for weekend brunch so be prepared to wait. For brunch, you have to enjoy daily favourites on the menu like halibut fish and chips, but if you want something else, try Cannoli's Fullfriend French Toast or Botanica Icy Shakshuka. Please skip Botanica + without trying your dessert. Both Churu Donut Stack and Valrona Chocolate Pudding are wonderfully delicious. So delicious that Hubby and I only made specific trips here for dessert.
Address: G5 Podium, The Vertical, Bangsar South City, No.8 Jalan Kerinchi, Kuala Lumpur
Operating Hours:
Monday – Thursday from 11:30 AM – 10 PM
Friday from 11:30am – 12am
Saturday from 9:30am – 12am
Sunday from 9:30am – 10pm
4. Artisan Roast Coffee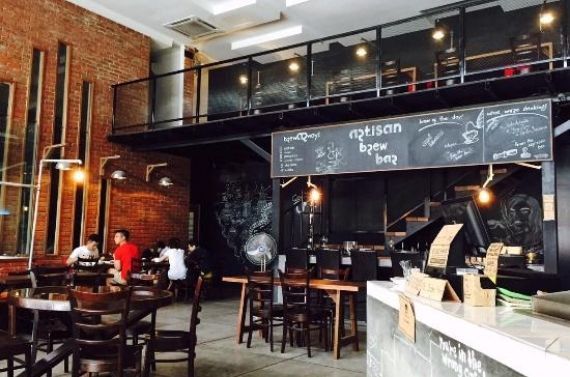 Artisan Roast Coffee is no newcomer, having previously been named Time Out KL's top coffee pick. Michael and Amira, a team of husband and wife, have created a rustic place with inspiration from their family home and London's caffeine. A combination of coffee as well as art, the walls feature an ethnic Sarawak Indian painting, demolished among murals by Indonesian street artist Sari Sartaj. ARC also showcases local artists. The proprietor in Scotland reveals himself as a brunch favourite in Michael's tenure. Similar to French toast, the hearty treatment is satisfactorily coated in rolled oats for crisp results. This makes the morning full recovery meal after discovering KL's nightlife. Ethically minded gastronomes will appreciate the effort Artisan Roast goes for sourcing free-range eggs, which can be difficult to find in Malaysia.
Address: Artisan Roast Coffee, 4 Lorong Rahim Kajai 14, Taman Tun Dr Ismail, Kuala Lumpur
Timings:
Monday-Friday: 7:30 AM to 9 PM
Saturday – Sunday: 8 AM to 9 PM
5. Tea Mansion Stall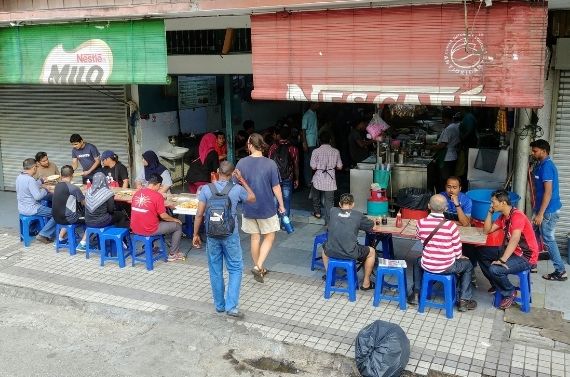 If you have not tried 'special' here, you have not tried roti canai in exactly the right way. The price of RM4.50 is their roti banjir Special unlike any other. Wobbly eggs, diced in sliced ​​roti canai dhal, curry, and sambal, freshly made and topped with two half boiled eggs served within minutes of ordering. Perfect for morning, night, rainy, moody, happy, basically any day!!! It is also good that their salted rotis are sardines (RM4) and their fully drawn Teh Tarik (RM1. 70) with additional foam.
Address: Kuala Lumpur City Centre, 50100 Kuala Lumpur, Federal Territory of Kuala Lumpur
Hours: 24 hours
6. Antipodium- Bangsar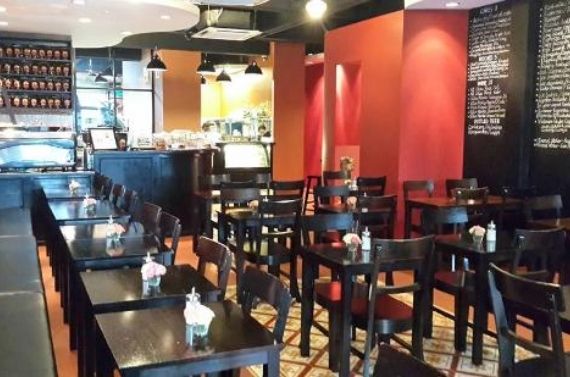 The café experience is one of the central clothing of life in European society. From past to present, cafes in Italy, France, Spain, Austria, and the former Yugoslavian states have continued to play their role as meeting places for their surrounding communities. This idea of ​​café and café life lived in Australia and New Zealand after World War II. Many immigrants arrived in their new countries only to discover that café culture did not exist! Instead of building a wall in despair, the new Australians and Kiwis set about building a new bread from the café. The Antipodean cafe takes its very soul from cafes that have visited not only Antipodes before, but also in Europe. The goal is to create a meeting place, a central place where expatriates and locals can meet, chat, chat, romance and chill on a cup of excellent coffee and a plate of good tucker. In addition to providing a great café experience, we took it upon us to ensure that the café culture would continue to thrive over time.
Address: 20, Jalan Telawi 2, Bangsar, 59100 Kuala Lumpur, Wilayah Persekutuan Kuala Lumpur, Malaysia
Timings: 7:00 AM - 5:00 PM (Mon-Sun)