Ramadan is considered to be one of the pillars of the religion of Islam. The enthusiasm builds up before the first day, as families begin to shop for new clothing, delicacies and sweets and fill their homes with new furniture and decorations for weeks. Colourful lights, in common shades of green, yellow and gold, can be seen decorating the mosques and the offices of government agencies. This month has also been a time in Muslim communities to honour family relations and loved ones.
For 30 days Muslims unite for the ever-enchanting feeling of connection and friendship at iftar, the fast-breaking meal at sunset. This ritual is so popular and well supported by Islam that individual iftar meals are definitely against the usual routines for people who love to gather together during Ramadan.
For the first time in decades, we are facing a pandemic to such an extreme that it has brought the whole world to a standstill. So, it's no wonder that Ramadan 2020 is going to be like no other.
This brings to mind the much-anticipated question: how can Muslims follow the month of Ramadan in its true meaning during times of lockdowns, quarantines, social distancing?
Here we are with some ideas about the things you can do to beat the cabin fever during Ramadan fasting. Go within the entire article to know more!
Digitalizing the Traditions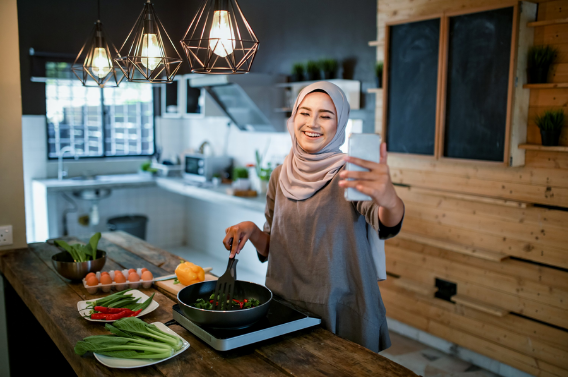 We are among the luckiest people ever to have existed. Why? Because we can buy food online, shop online, and even "exist" online by all the social media profiles we have. So why not even celebrate Ramadan online? This Ramadan could become a time for self-reflection and a better appreciation of loved ones. Technology wonders make what was impossible 30 years ago an ordinary occurrence. FaceTime, Skype, Discord, WhatsApp, Facebook Messenger, Google Duo and Houseparty are all going to do the trick, and you can connect with your loved ones through video conferencing in no time.
Preparing a suhoor, the meal before daily fast beginning in the morning, or an iftar meal? Why not go live for your family and friends on Instagram so they can take inspiration from your recipes or even make the same delightful cuisines you've got to offer?
Digital Worshipping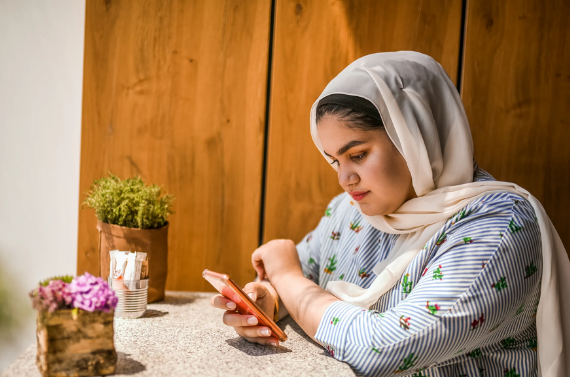 Ramadan is not just about fasting and iftar meals, but it's also an opportunity to repent, rebound with God and reflect on one's deeds. During the daytime in Ramadan, Muslims flock to mosques for muqabala. As we are going through a deadly pandemic, this procedure is not going to be a good idea this year. So rather than, why not find a Muqabala partner — maybe a sibling or a parent, a family member or a friend — and recite the great words of Allah to each other in real-time? A simple app and a phone will be all you need to beat the cabin fever! :)
Online iftaar party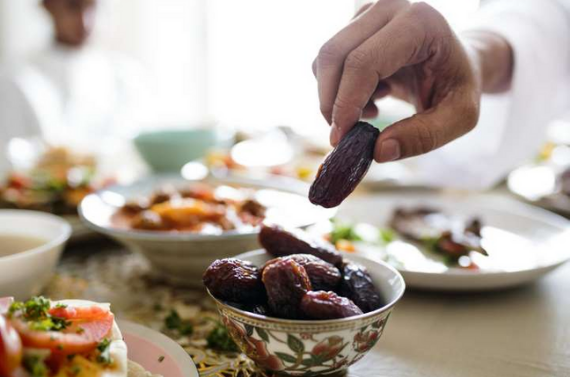 Set up an iftar party online with family and/or friends once a week. Choose one of your recipes, decorate the room, and dress up. Better yet: contribute the iftaar money what you would usually have spent on an iftar party to those in need. You can also order food from a local restaurant to support them. Restaurants have been facing difficulties by the COVID 19 crisis.
Read the Ramadan-focused book together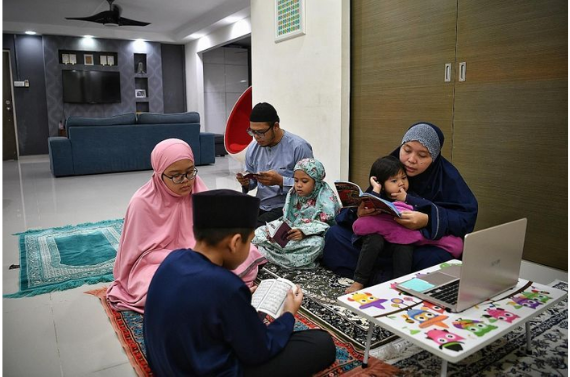 Reading books builds a relationship between families and can create lasting memories. Once you've finished reading and want the kids to stay busy while you're taking a moment for yourself. You'll find a lot of free resources online that correspond to a lot of Islamic books.
Beautification of your home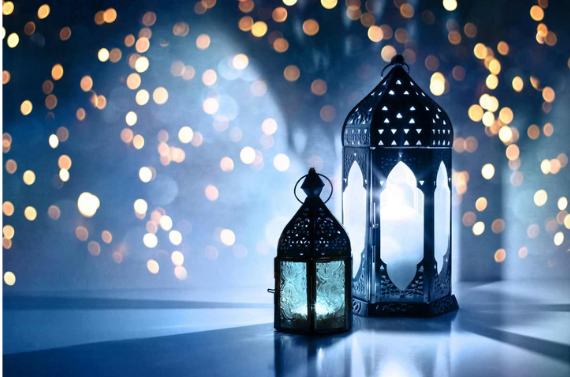 Decorating your home is a good step forward in the preparation of the Holy Month, which we should regard as a symbol of Allah. Kids are also very perceptive to changes in their normal environment. Using Ramadan decorations, whether purchased or homemade, is a good way to strengthen Ramadan's observance for yourself and your family.
Yes, this year, Muslims across the world won't be able to attend congregational iftars, perform muqabala (reciting the Quran at mosques) or go out after the adhan (evening prayer) for a cup of coffee, which indicates the time of breaking the fast. But there may also be these surprising opportunities for such times. Observing Ramadan will certainly take some extra effort this year. While remaining at home, all individuals must continue to adhere strictly to the hygiene rules. Everyone should make their own feast rather than going to fancy restaurants for an expensive iftar meal. Again from a religious viewpoint, being thrifty is still one of the many Islamic teachings, and this could also be an opportunity to focus on certain potentially extravagant habits. Rather than wasting a lot of money on a single meal, the wonders of food can be realized for a fraction of that amount. Well, for white-collar employees, who generally do not or can not find time to spare for their loved ones due to intense workloads or daily chores and the monotony of "big city life," this Ramadan can be an unexpected chance. So beat the quarantine blues and celebrate this Hari Raya in this new way!
This Ramadan will also be a prime opportunity to focus on oneself and honour friendships and loved ones. May the next Ramadan be welcomed by all Muslims worldwide with the pride and determination of having left behind all their troubles!