Kids-friendly cafes are essential for fostering inclusive and family-friendly environments. These cafes provide spaces where parents can enjoy outings without concerns about their children's comfort and well-being. Best kids friendly cafes promote social development in children by encouraging interaction with peers, and helping them develop essential social skills. Additionally, kids-friendly cafes often serve as hubs for community building, hosting events that strengthen neighbourhood ties. These establishments also offer educational opportunities through books, puzzles, and creative spaces, contributing positively to children's learning experiences. Moreover, supporting such local businesses benefits the community by boosting the local economy. In essence, kids-friendly cafes play a crucial role in nurturing family bonds, promoting child development, and enhancing community cohesion.
Kuala Lumpur, Malaysia, had several kids-friendly cafes. These cafes often offer child-friendly menus, play areas, and activities to keep young ones entertained while parents enjoy their meals and socialize.
Marmalade - Bangsar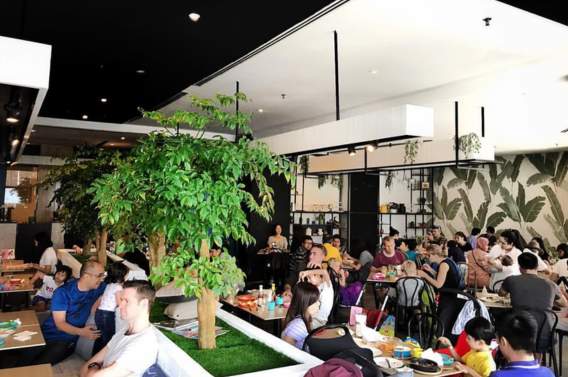 Nestled on the first floor of Bangsar Village 2 shopping mall, you'll discover the inviting haven known as Marmalade. This Best kids friendly cafe effortlessly marries modern aesthetics with a burst of vibrant colors in its decor, creating a beloved retreat for both the young and those seeking a family-friendly atmosphere. But there's more to Marmalade than just its visual appeal. It's the little ones who truly benefit from Marmalade's culinary offerings. Kids are in for a treat with options like crispy fish fingers, velvety mac and cheese, and indulgent thick smoothies - a paradise for their palates.
Parents, fret not! Marmalade has thoughtfully crafted an experience for you too. Imagine savoring a bowl of delectable salmon laksa or opting for the healthier Norwegian bagel while your children revel in their culinary adventures. And what's more, there's a dedicated play area designed to keep kids and toddlers entertained, ensuring a tantrum-free dining experience for all.
In essence, Marmalade is not just a café; it's an oasis where flavors and fun blend seamlessly, making it a must-visit destination for families and anyone seeking a delightful dining experience.
Green Tomato Cafe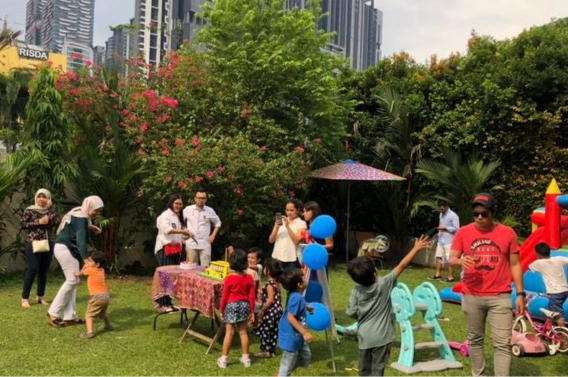 This café boasts a warm, homely ambiance that beckons friends and families alike to come together. As you relish the flavors of their delectable home-cooked offerings, the little ones can embark on adventures in the lush backyard. Occasionally, a whimsical bouncy castle graces the scene, adding to their excitement.
But the fun doesn't stop there. Right next door, myBatik offers a chance for kids to explore their creativity with tie-dyeing and batik-painting workshops that are equally entertaining. To ensure you don't miss out on this delightful experience, remember to give them a call in advance, as the café operates by appointment only. It's the perfect recipe for a memorable day out with loved ones.
Wondermilk - Damansara Utama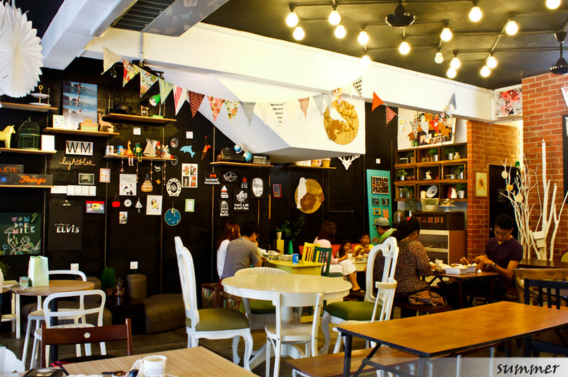 Wondermilk in Damansara Utama, once a humble cupcake business, has blossomed into a must-visit haven for dessert lovers. Its family-friendly ambiance includes a vibrant play area for kids, creating a welcoming atmosphere for families. The star attractions? Colorful cupcakes resembling beloved cartoon characters, unique cakes, and mouthwatering homemade cookies that are impossible for any child to resist. But it's not just about sweets; Wondermilk also surprises with a range of savory delights, from mushroom sandwiches to loaded baked potatoes and hearty burgers. This cafe caters to all your cravings, whether sweet or savory.
Antipodean (Non-Halal) - Astria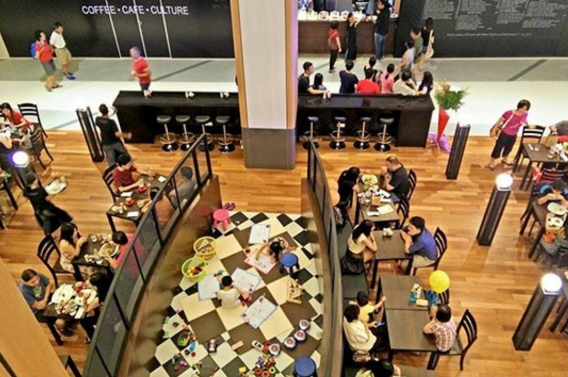 Antipodean in Astria is undeniably one of Kuala Lumpur's most renowned cafes, particularly cherished by aficionados of all-day breakfast and brunch delights. While adults savor their hearty breakfasts and delectable French toast alongside a steaming latte, the young ones are treated to fluffy pancakes paired with their very own "Fluffy Babycino" - a kid-friendly cappuccino look-alike. And to complete the family-friendly experience, Antipodean Atria offers a dedicated play area where children can indulge in cartoon time, play with engaging toys, and have a blast in mini tents. It's a place where both young and old can relish memorable moments together.
The Midnight Baker Bakery And Cafe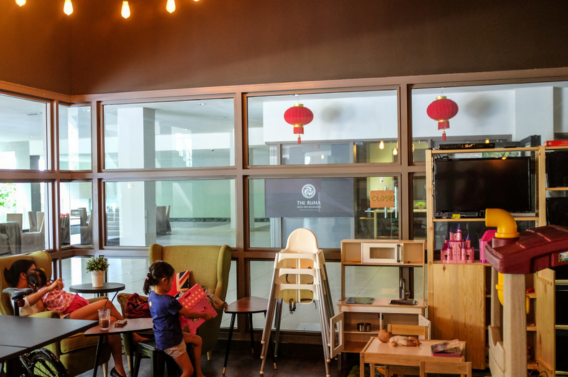 Nestled like a well-kept secret within a peaceful Mont Kiara condominium, The Midnight Baker is a culinary treasure waiting to be discovered. This charming eatery specializes in serving up delightful home-style breakfast and lunch offerings, making it a place where every palate finds its match. Whether you're a fan of gourmet sandwiches, crave pasta perfection, yearn for heavenly cakes, or simply desire flaky pastries, The Midnight Baker has a culinary masterpiece that will leave you delighted. Kids can revel in creamy hot chocolate that warms the soul, while adults can indulge in robust coffee that provides that much-needed morning pick-me-up. And for those steering clear of caffeine, fresh and invigorating juices await.
Once your taste buds have been thoroughly pampered, your little ones will find themselves irresistibly drawn to the enchanting playground right within the cafe's welcoming confines. Here, their imagination can soar as they explore, play, and make new friends. The Midnight Baker isn't just a dining destination; it's among the Best kids friendly cafes can be experienced where culinary delights and childhood adventures blend seamlessly, making it the perfect spot for families and food enthusiasts alike.
Kuala Lumpur Hospitality is the one-stop solution to know all about Kuala Lumpur and its soundings within Malaysia. By covering areas in Dining, staycation, travel, and things to do, Kuala Lumpur Hospitality encourages tourism, maximises travelling interest and enhances the diversity and dynamic image of Malaysia. To know more about Malaysia and Kuala Lumpur, please visit our official website https://www.kualalumpurhospitality.com/