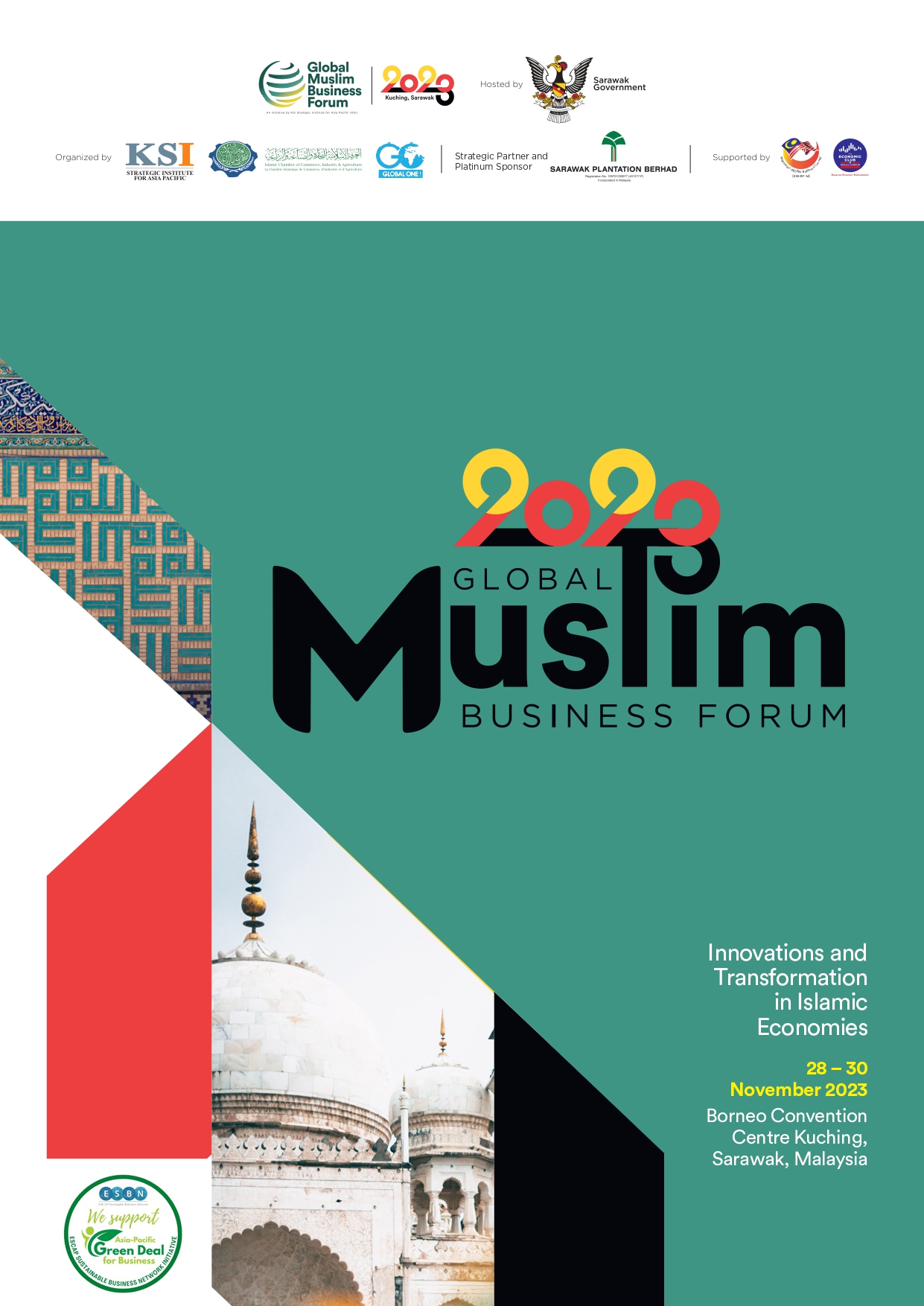 The Global Muslim Business Forum (GMBF) is gearing up to host the much-anticipated second edition of its international Forum from November 28th to 30th, 2023, in the enchanting region of Sarawak, Malaysia. This grand event is set to become a pivotal knowledge hub, bringing together governments, corporations, and civil society to delve into the realm of innovative practices across diverse domains such as Islamic finance, green technology, and agriculture. The theme for this year's GMBF is aptly titled "Innovations and Transformation in Islamic Economies."
A Confluence of Ideas and Expertise
GMBF 2023 promises an array of enlightening experiences, featuring keynote speeches by influential leaders from the Muslim world. Attendees can look forward to engaging plenary sessions, enlightening workshops, a prestigious awards ceremony, and a grand gala dinner. This year, the Forum will cast a spotlight on the latest advancements in the Islamic economy, offering invaluable indicators of opportunity for governments, businesses, and investors seeking to navigate a world marked by turbulence and change.
Navigating the Path Ahead
One of the primary objectives of GMBF 2023 is to provide insights into the opportunities and challenges that lie ahead for the global Islamic economy. Participants will have the chance to gain a deep understanding of the latest trends, policy developments, and invaluable learning experiences. The Forum's focus will be on the pivotal role of Innovation, Technology, and Transformation as drivers of progress within the Islamic economy.
Official Digital Partners: BitQuest
We are pleased to announce BitQuest as the official digital partners for GMBF 2023. BitQuest brings a wealth of expertise and knowledge to the Forum, and their partnership underscores the commitment to embracing cutting-edge technology and digital solutions in the pursuit of innovation within Islamic economies.
In conclusion, the 2023 Global Muslim Business Forum is set to be an extraordinary event, offering a platform for the exchange of knowledge, the exploration of innovations, and the transformation of Islamic economies. As the world continues to evolve, GMBF 2023 will help attendees chart a course toward a brighter future.
For more details, we invite you to download the GMBF 2023 brochure here: Download Brochure.
Join us in Sarawak, Malaysia, from November 28th to 30th, 2023, to be part of this remarkable journey into the future of Islamic economies. For additional information and to register, please visit the official website of the Global Muslim Business Forum: gmbforum.org.