Kuala Lumpur is a self-contained city that glorifies its modern presence while still honouring the legacy of its distinctly Southeast Asian heritage. Kuala Lumpur is not only an interesting, adventurous destination with plenty of must-see places, but it is also a gateway to many beautiful destinations in Peninsular Malaysia.
Kuala Lumpur is the fastest-growing city not only in Malaysia but in all Southeast Asian countries. In fact, their rapid economic growth has made Kuala Lumpur the sixth most visited city in the world which nicely justify the beautiful cultural diversity, affordable shopping areas, and a lot of culinary choices. What tourists all over the world appreciate is the fact that the city is budget-friendly, and the cost of living here is pretty low, even though you can find upscale services here if this is what you require when travelling.
Best time to Visit Kuala Lumpur
Kuala Lumpur experiences a moderate climate throughout the year, but the best months to visit the place are from December to January and June to August due to the popular festivals during this time. February to March and September to October are considered off-season here. Malaysia is not excused from the monsoon season that affects much of Southeast Asia during the summer months. So if you're visiting in June-October be prepared to bring some waterproof clothing and shoes. Carrying an umbrella might also be a good idea!
Foods to taste in Kuala Lumpur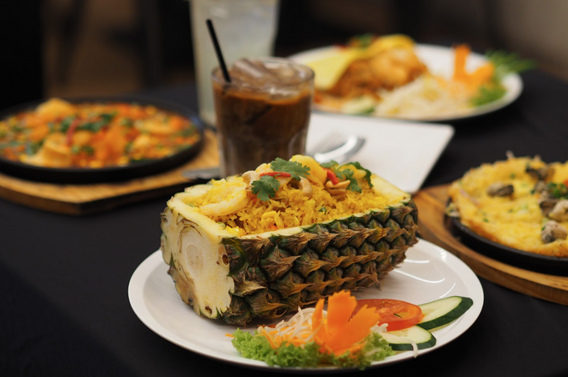 Malaysian cuisine is heavily influenced by Chinese cuisine and is often infused with Indian flavours— be it street food or dishes at fine-dining restaurants, all foods consist of recipes that have been greatly influenced by the city's multiculturalism. The Muslim population, too, contribute their cooking styles to the culinary landscape of Kuala Lumpur. Some of the most popular classic dishes of Kuala Lumpur are:
Nasi lemak, a popular dish consists of aromatic rice cooked in coconut milk, with pandan leaves, roasted peanuts, fried anchovies, hard-boiled egg and for added spice, some sambal belacan or spicy shrimp paste.
Served with cucumbers and raw onions, satay is one of the most popular and must-have food served in every nook and corner of Kuala Lumpur — right from the street stalls to well-known restaurants.
Hokkien mee, another classic Malaysian dish and one of the popular ones in Kuala Lumpur are thick noodles tossed in soy sauce and mushrooms, the black sauce adds up a typical flavour profile to the noodles.
How to visit different places
Kuala Lumpur transport system provides convenient and quick access to various parts of this city and its surrounding. KL Sentral is the main epicentre of the most modern transportation systems in this region in Kuala Lumpur where you can take the Light Rail Transit trains, KTM trains, Rapid KL buses, ERL and even do the passenger and luggage check-in. The latest acquisition in the transport systems is the Subang Skypark Line. However, Kuala Lumpur is best experienced on a bike or by foot.
Most visited places
1) Petronas Twin Towers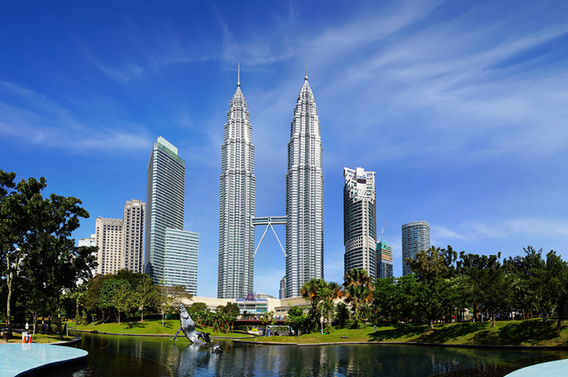 Kuala Lumpur's most identifiable landmark is its twin towers which are built of reinforced concrete, steel, and glass. Once the tallest towers in the world, the twin skyscrapers still remain the tallest twin buildings in the world.
2) KLCC Park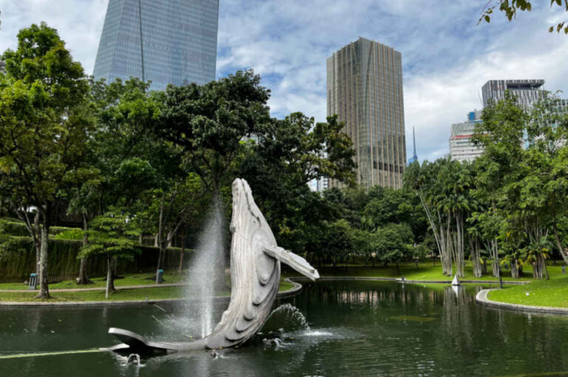 Located at the feet of the Petronas Twin Towers, KLCC Park is Kuala Lumpur's largest urban park, a 50-acre sanctuary for both humans and animals that promote biodiversity, and provides a wide range of stunning colours and shapes to the design of the park. KLCC's main attraction is Lake Symphony, a 1.3-kilometre-long rubberized jogging path, a wading pool, and a two-acre children's playground,
3) Petaling Street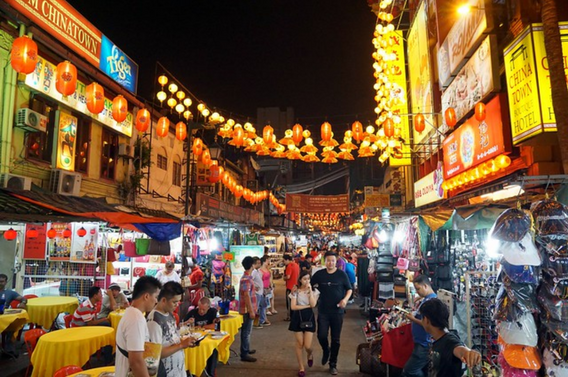 Petaling Street is also a popular destination for street food, where both locals and tourists come to grab spices, ingredients, and specialities of foods. One of Malaysia's oldest Buddhist temples is located near Petaling street.
4) National Museum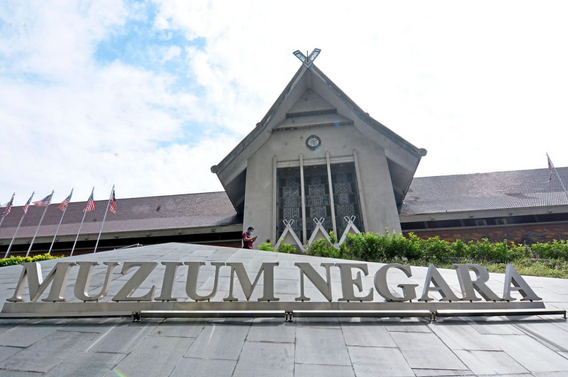 Malaysia's most important cultural and heritage museum is the National Museum. This three-story museum exhibits collections that include everything from traditional weapons to historical wedding apparel to restored outdoor structures. The museum is situated in the space that was once occupied by the Selangor Museum and destroyed by an air bombing during WWII.
5) Central Market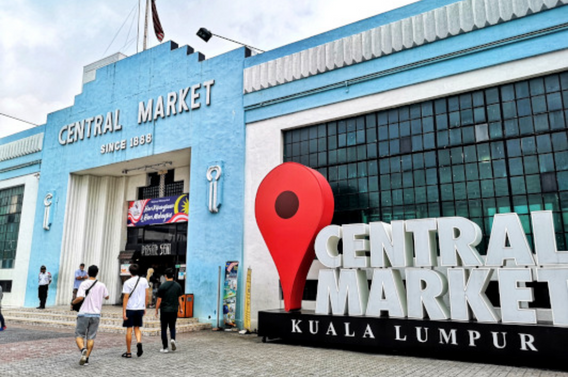 Exploring a new place as a tourist is always completed by collecting some souvenirs and visiting the local market. Malaysia is well known for ornamental wood carvings and pottery, both of which are well-represented in the Central market. Traditional Malaysian handicrafts and batik textiles to pewter and silver items are very famous items to collect from this market at reasonable prices.