The global pandemic of coronavirus that had triggered a health alarm all around the world and taken it by storm resulting in an enormous number of cases as well as fatalities detected worldwide, has finally started to slow down! However, most countries including Malaysia are still implementing controlled movement restrictions to be able to curb this pandemic somehow.
Similarly, the 2020 MalaysianLimited Movement Control Order commonly referred to as the CMCO, is a cordon sanitaire that had been implemented as a preventive measure by the federal government in response to the coronavirus (COVID-19) pandemic in the country on 18 March 2020 and is tentatively scheduled to expire on 9 JUNE 2020 as of now.
As the end of the CMCO is nearing, we have been wondering about the changes that we all would need to make in our lifestyle post this pandemic! We are predicting a significant effect on our lifestyle habits- what we eat, where we go, and so much more. This pandemic has been a major eye-opener for us in terms of maintaining hygienic habits and safety measures such as using a protective mask, washing our hands at regular intervals, and remaining alert of our surroundings.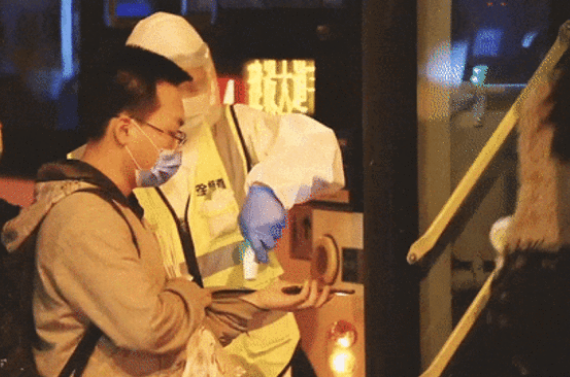 Now let us discuss some of the changes that we foresee or need to pledge to make in our lifestyle post this CMCO in Malaysia-
Change in our eating habits!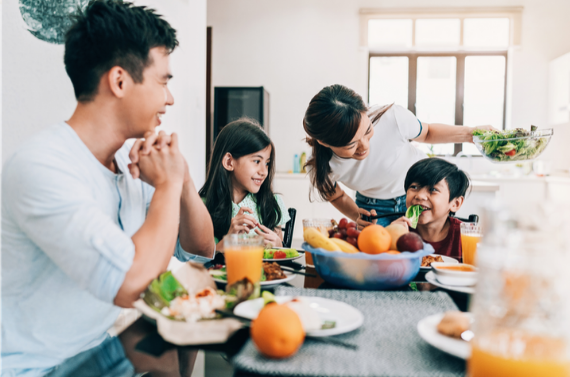 Who does not love visiting their favourite fancy restaurants and malls and binging on the favourite food with loved ones, especially during the weekends? We all do! Some people like eating street foods, some like spending time in posh restaurants and cafes in the city. But this pandemic gave us a major reality check about our eating choices as well as eating destinations.
This lockdown forced restaurants, cafes, pubs, and street food hubs to go through an intensive cleaning process and adopt new techniques to be in business. It also made us realize that we can also survive without our weekly pizza and beer binge, focus on healthy and clean eating to maintain immunity!
We are predicting clean and healthy environments to play a major role in people's decision-making process while planning to eat out. Subsequently, people could still rely on delivery services to enjoy yummy food inside the comfort of their homes! It's like a perfect solution to your hectic schedule when you are unable to cook, or it can simply be that you're just plain lazy about getting a meal organized.
Very interestingly, there has been a rise in the number of food delivery services in Malaysia, such as "Food Matters," "Rebellious Chickpea," "Dah Makan" and so much more and they look like ones that are here to stay for the time being!
[Read- 10 Delicious Healthy Food Deliveries In KL That Will Make You Want to Eat Forever!]
Change in the way we meet and greet people!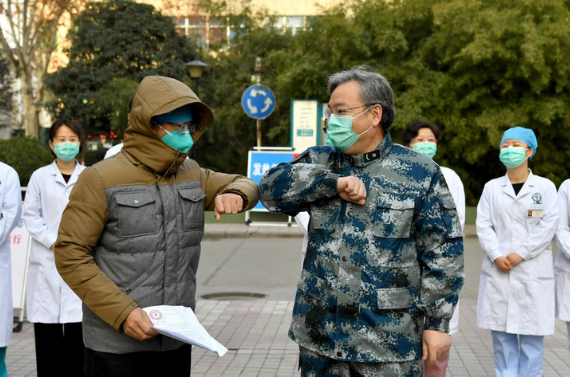 A greeting is the first step towards addressing people almost daily. A simple 'hello' is always followed by shaking hands or hugging our acquaintances to greet them. But now, be prepared to see a change. As suggested by the World Health Organization (WHO), the best way of greeting people in and around us in the present scenario is by joining our hands in a 'Namaste' or an "Aadab" instead of hugging or shaking hands with them as done in India and many other South Asian countries. So now, be prepared to do a 'Namaste' before you say Selamat Datang!
Social distancing might become a natural habit seeing the apprehension in the eyes of the people until and unless we find a cure and this infection has been removed from the roots! (Its basic human instinct, plain and simple!).
We might have to come to terms that this threat of coronavirus will continue to loom over us even post lockdown!
Focusing on self!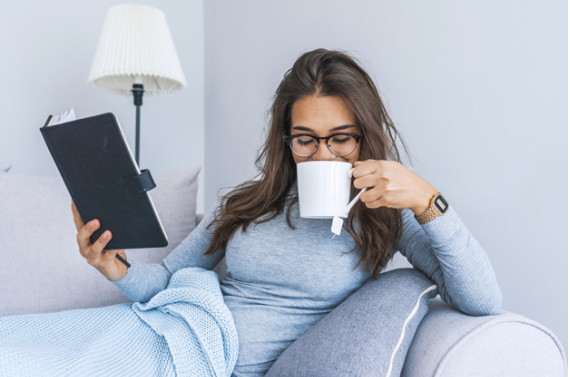 This lockdown has changed priorities for a lot of people. The essential things in life that we missed out on, in our usual life, finally came into perspective and so have the preferences! Remember those times when we wanted to learn something new, an art, a new skill or simply focus on self. But back then 'time' was something we allotted only to 'important' things, or what we felt were important!
But now, how do we feel about your earlier priorities? Do they seem significant now? Stuck at home, we finally found the time to revisit old thoughts, habits, activities, and desires. Spending time on one's self and doing what makes one happy could be a new perspective that can steadily gain popularity. (#selflove)
Hence, we can conclude that personal wellbeing will be important and here are a few things you can keep in mind-
• Take time. Spend it on yourself.
• Learn to relax, focus on meditation.
• Practice some self-love, treat yourself once in a while. It feels good!
• Continue the hobby that you started working on, don't lose yourself again.
• Don't overwork yourself. You have a life outside your work as well!
Change in the way we connect with our friends and loved ones!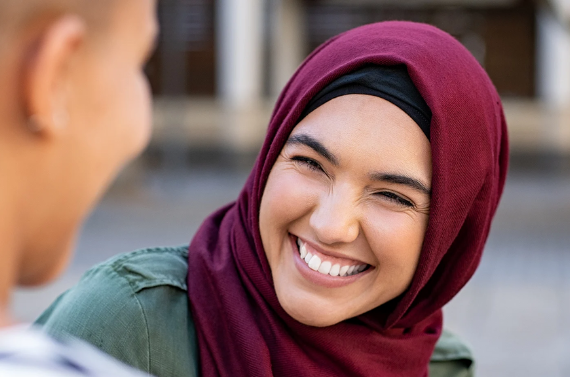 We human beings are social animals- we need people in our life for our mental and physical wellbeing. But, this pandemic also prevented us from that much needed physical connection to the extended family and friends, forcing us to stay connected with them through phone calls, and video conferencing. We miss their constant presence in our lives!
It made us realize the importance of it all.
Hence, apart from some self-time, it is important that we spend time with your family and friends as well. So make sure to take some time out for them as well. Express your gratitude and affection for them. (life is short and full of uncertainty, people!).
Physical reconnection is something that we see people opting for. Many people would be looking for positivity in these bleak times and what's a better cure than some familial affection.
Work culture will see a change!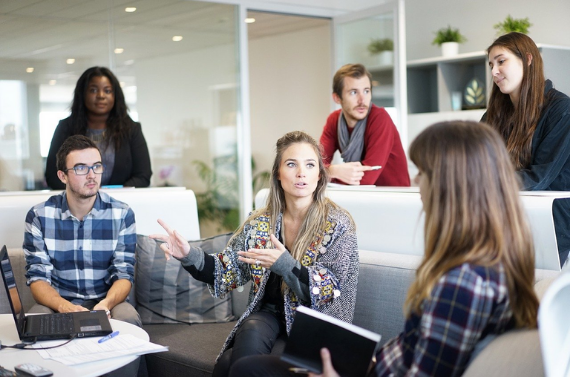 Not all workplaces will be opened immediately even after the lockdown gets over especially in Malaysia. Those who require the engagement of their workforce are likely to be allowed to do so only in parts. Offices will have to regulate their daily attendance requirements, keeping it at the bare minimum or per government rules. As mentioned earlier, in almost every region of the world, masks and sanitizers will become a compulsion. No cover could be equivalent to no entry. Penalties could be imposed for those found outside their homes without wearing masks while going to office and other public places. Disinfecting treatment will be a common thing to be carried out in most offices.
Aggressive Travelling habits will take a back seat!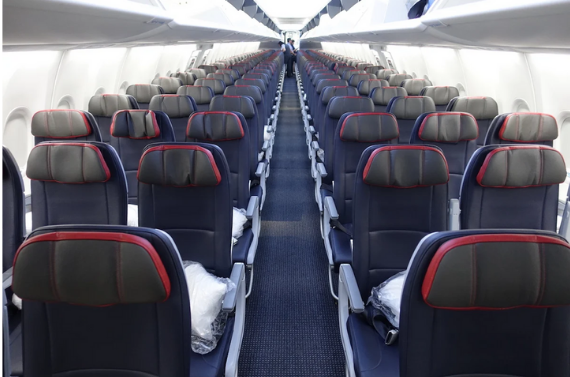 As the world is reeling with the effects of the global pandemic, the travel industry is one that has taken the hardest hit of this virus spread. With the entire world implementing complete lockdown and a strictly restricted movement has been restricted, many experts are confident that the travel industry will be able to rebound, in a similar way; it has done in the past times. The reason cited is the fact that people still want to travel to places, even though they believe that travellers now will be extremely cautious, not just in planning, but throughout their trip. However, analysts believe, there will be a 'need' for several changes to get the people to move towards travel again. The first being physical evidence of changes that are made to secure travel and stay and the second would be a generous drop in prices to motivate the people to pull out their wallets.
With people not wanting to be anywhere close to the outbreak or being stuck with cancelled flights if other centres become infected, it is firmly believed that travel safety will be of paramount importance especially in near future!
Conclusion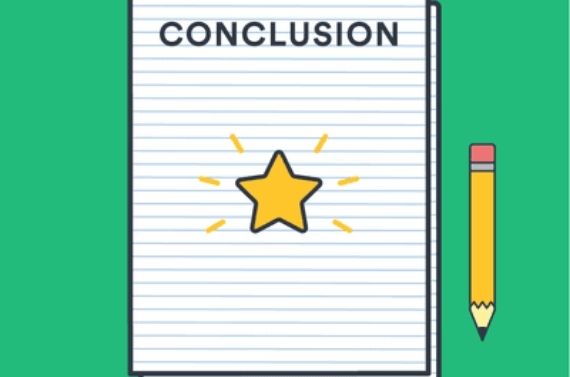 As everybody kicked into their survival instincts, our daily lifestyle habits came into question and while there would be few who crave the old lifestyle, many out there would be embracing the changes in personality they found in them during this quarantine period. What else do you think would change in terms of your lifestyle habits and practices?