You've seen those vegan jokes or memes and had a hearty chuckle! Vegans, we understand the feeling of not having a lot of options, particularly when it comes to eating out. The capital of Malaysia gets millions of annual tourists to explore the region, shopping, and its popular food culture. But locating vegan restaurants can be quite a challenge in Kuala Lumpur. However, we are here to solve this dilemma for you! Presenting our list of best KL's best vegan restaurants, just for you!
Read along-
1. Mr. Naan and Mrs. Idly (Restaurant, Indian, Vegetarian, Vegan)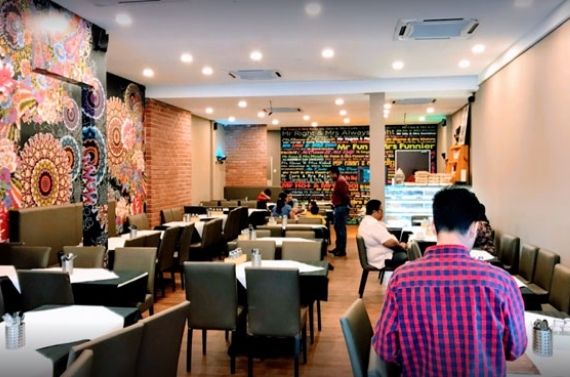 Mr. Naan and Mrs. Idly have a mouthwatering range of vegetarian and vegan dishes at Little India in Kuala Lumpur. The vast menu at rock bottom prices provides a range of north and south Buddhist-friendly Indian foods. Expect all food to have fresh, preservative-free ingredients. Anyone in Kuala Lumpur searching for vegan Indian food will surely enjoy what Mr. Naan and Mrs. Idly have on offer. This restaurant's highlight is the lunchtime buffet starting at RM15 on a weekday ($3.90).
Address: 190 Jalan Tun Sambanthan, Brickfields Kuala Lumpur, Wilayah Persekutuan Kuala Lumpur, 50470, Malaysia
Contact number: +60192617070
Website: http://www.wtfrestaurants.com.my/mr-naan-mrs-idly
2. Sala Kuala Lumpur Vegan Restaurant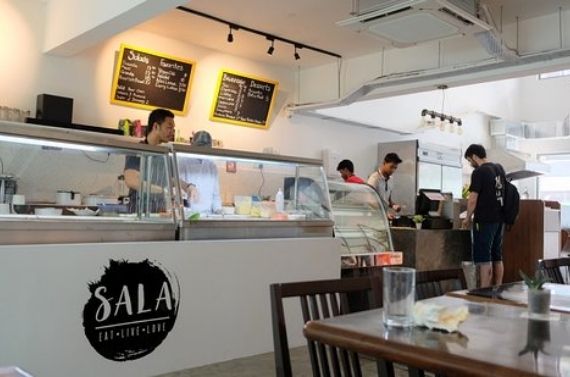 Perhaps one of KL's best vegan restaurants, Sala is a local Mexican restaurant with a twist. Vegan tacos like seriously? Not a Mexican-food fan? No worries, Sala serves local delights like curry mee n nasi lemak, and both are highly recommended. The Sala Vegan Restaurant provides a unique blend of Mexican and Asian flavors. Did we remind you that they do have vegan burritos? Diners may customize their own burritos by selecting from a variety of fresh veggies cooked in front of the customers by attentive staff. Leave some space in your bellies for their sweet treats. The dessert menu includes yummy peanut butter or chocolate brownies served with ice cream. Sala price levels seem to be above average but certainly worth every penny.
Address: A-G-03A Galeria Hartamas, No 21, Jalan 26a/70a, Desa Sri Hartamas, 50480 Kuala Lumpur, Wilayah Persekutuan Kuala Lumpur
Contact number: +60 11-1150 3606
Website: https://salakl.com/
3. Ashley's By Living Food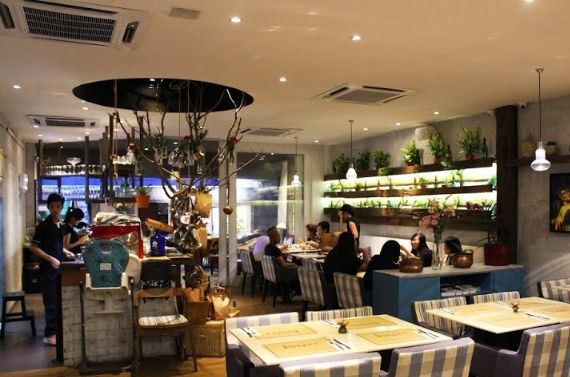 While not entirely a 100 percent vegan restaurant in Kuala Lumpur, this tiny place in Bangsar has some of the best recipes in town. The family-owned business focuses on the use of fresh ingredients and good nutrition with a wide variety of vegan and raw vegan meals. Highlights like living mushroom raw vegan foie gras, vegan Borneo Laksa, and red vege burger. Ashley's does provide non-vegetarian and non-vegan recipes, but they are made in a separate space and do nothing to deter potential customers.
Address: 11 Jalan Telawi 3, Bangsar Kuala Lumpur, Wilayah Persekutuan Kuala Lumpur, 59100, Malaysia
Contact number: +60173253663
Website: http://www.ashleys.my/
4. Justlife Café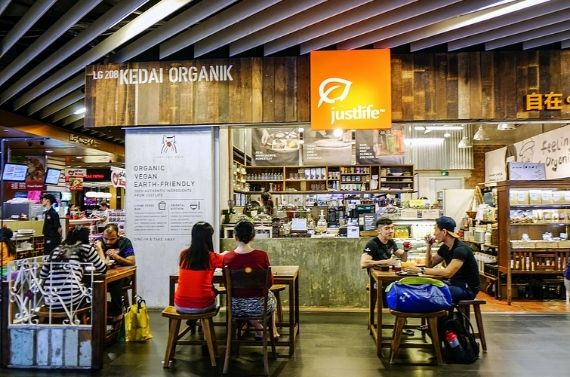 Justlife has developed itself as a household name for the provision of organic food and eco-friendly goods since it opened in 1999. The Midvalley branch of Kuala Lumpur includes a small café connected to the shop. Holding the status as the only fully vegan-friendly dining place inside the mall, customers can order a variety of local and western preferences. All the dishes use shop ingredients like pasta, noodles, dumplings, salads, nasi lemak, and even vegan pizza choices. The staffs are focused on excellent food presentations and almost all diners are satisfied.
Expect to pay for a meal at around RM20 ($5).
Note: Remember the last orders are at 8:00 pm.
Address: Lingkaran Syed Putra, Mid Valley City Kuala Lumpur, Federal Territory of Kuala Lumpur, 59200, Malaysia
Contact number: +60322849332
Website: https://shop.justlifeshop.com/
5. The Ganga Cafe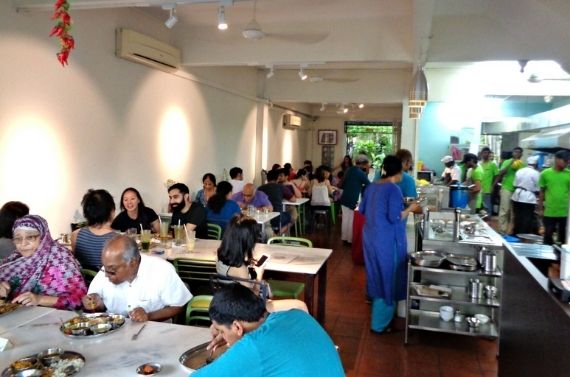 A tidy, friendly, and unpretentious KL vegan restaurant. Ganga Cafe provides a wide variety of Indian cuisines with excellent customer service. They are so friendly and welcoming that you will feel as if you are visiting the place of a friend. Food-wise, in terms of taste and price thumbs up. Of each and every age Ganga is perfect because there is something for everyone. Certainly, you will leave this place with a satisfied stomach. :)
Note: Orders during peak hours could take some time.
Address: 19, Lorong Kurau, Taman Bukit Pantai, 59100 Kuala Lumpur, Wilayah Persekutuan Kuala Lumpur
Contact number: +60 3-2284 2119
Website: https://www.theyumlist.net/2017/09/ganga-cafe-indian-vegetarian-bangsar.html
6. Simple Life Healthy Vegetarian Restaurant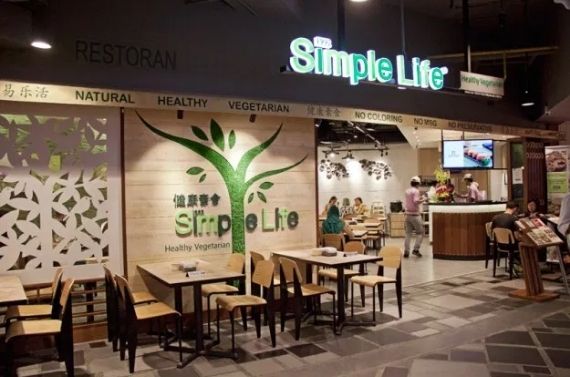 Head to Simple Life Healthy restaurant on the second floor of the Lot 10 Shopping Centre for organic and nutritious vegan-friendly cuisine in Bukit Bintang! This is one of the best places to dine in Bukit Bintang, with a minimalistic style and a variety of vegan and vegetarian cuisine using fresh ingredients. Expect to pay about RM30 ($7.50) a meal and a drink per customer.
Address: 50 Jalan Sultan Ismail, Bukit Bintang Kuala Lumpur, Wilayah Persekutuan Kuala Lumpur, 50250, Malaysia
Contact number: +60321105201
Website: https://simplelife.com.my/
7. RGB & The Bean Hive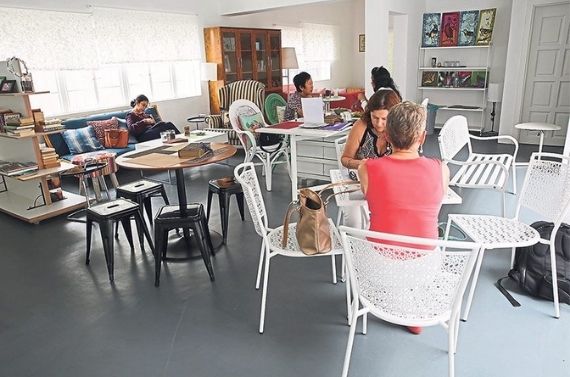 A blissful gem hidden away from the bustling town, RGB offers a quiet and calm environment. Parking should not be an issue, tucked in an old bungalow. In addition to good coffee, they do offer vegan and regular main courses. Even environmentally friendly, or you can BYO, RGB replaces plastic straws with bamboo ones. There are also plenty of books available for reading in the racks. Visit RGB with a group of friends for a nice moment of hanging out.
Address: 35, Jalan Damai, Kampung Datuk Keramat, 55000 Kuala Lumpur, Wilayah Persekutuan Kuala Lumpur
Contact number: +60 3-2181 1329
Website: https://www.rathergoodbeans.com/
8. Aenon The Health Kitchen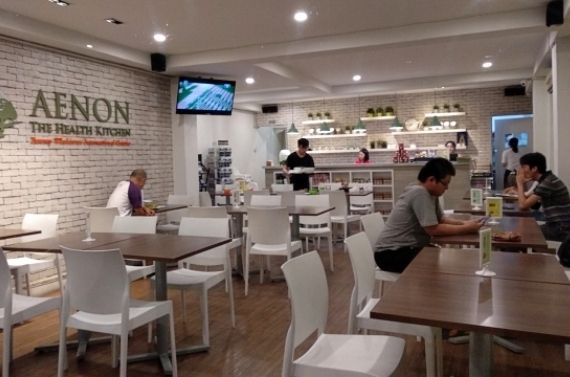 Aenon's motto is 'Health is a choice, not a chance' and the food being served at this Kuala Lumpur vegan restaurant stays true to the slogan. Fresh and all-natural ingredients are used in all meals without preservatives, salt, and MSG. Also, the menu on beverages is low in caffeine. Organic black bean noodle soup, Aenon veggie wrap, dumplings, soups, and almond rojak are among the highlights. Expect massive quantities and good quality, healthier meals at reasonable prices without compromising the taste.
Address: 1 Jalan 4/93, Taman Miharja Kuala Lumpur, Wilayah Persekutuan Kuala Lumpur, 55200, Malaysia
Contact number: +60392010972
Website: https://www.kindmeal.my/Aenon
9. WTF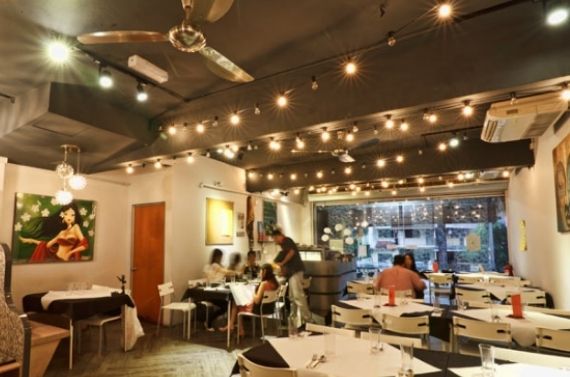 WTF, or What Tasty Food, provides an exclusive Indian food experience with a menu full of vegetarian and vegan-friendly meals. Boasting of an over-extensive menu, the preferences include Indian cuisine, street food, and Indo-Chinese influences from both the north and south including some very yummy dishes that come with a twist- namely the Nasi Lemak Sizzler. Do look out for their Kesar Jalebis. Most people just go to the restaurant for a hot plate of these jalebis. Even though not all of the cuisine on the menu is vegan, the diners can still ask the staff to get the dish prepared according to your choice. In Kuala Lumpur, Malaysian vegans highly recommend WTF for vegan food.
Address: 98 Lorong Maarof, Bangsar Kuala Lumpur, Wilayah Persekutuan Kuala Lumpur, 59100, Malaysia
Contact number: +60192617070
Website: http://www.wtfrestaurants.com.my/
Vegans, have you ever tried any of these recipes? As for carnivores, perhaps it's time to break your crazy diet and switch things a little!
10. BMS Organics Vegetarian Cafe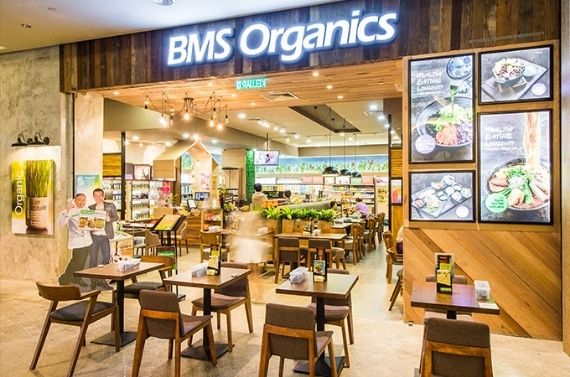 If you're a vege-fan or organic lover, you can visit BMS Organics vegetarian cafe! There are different types of healthy vegan & organic food that can open your taste buds! Good range of all veg foods, mainly healthy/organic Malay dishes. The highlight is a delicious spicy laksa filled with soy milk. The menu of BMS Organics Vegetarian Café offers a variety of tasty Malaysian cuisine from Eastern and Western cuisine, varying from fried brown rice, pumpkin fried brown rice, Mongolian chicken, curry mixed vegetables, salad tofu, honey mushroom and much more. The love of food starts with the excellent baking skills of the chef by preparing each cuisine with organic and clean ingredients and avoiding the use of artificial flavourings or additives. If you are in KL, then you must visit this place for the best vegan recipes.
Address: 18, Jalan BP 5/11, Bandar Bukit Puchong, 47100 Puchong, Selangor DE, Malaysia.
Contact number: 1300 888 267
Website: https://www.bmsorganics.com/pages/our-cafe-story
Are you a foodie? Read our other food-related articles from the links given below-
12 Must-Try Local Food of Malaysia
Where to eat the most authentic Malay food?
Top 6 Must-Visit Seafood Restaurants in KL That You Cannot Afford to Miss!
7 Vegetarian Restaurants in Kuala Lumpur That Should Be On Your List