Sekinchan is a small but beautiful fishing village situated in the Sabak Bernam District of Selangor, which is about 100 kilometers away from Kuala Lumpur. At Kuala Lumpur Hospitality, we suggest that the most convenient option to visit Sekinchan is by renting a car in Kuala Lumpur and taking one of the half (1.5) hour drive (would be a fun ride, isn't it?!).
If you are visiting Sekinchan, you probably want to see the lush paddy fields. As a result, we at Kuala Lumpur Hospitality suggest visiting Sekinchan from the middle of March to May and the middle of September to November- the perfect time to explore and relax in this beautiful seaside town with stunning rice paddies!
Kuala Selangor is a district in the northwestern part of Selangor, well off the beaten tourist path. Primarily characterized by flatlands with a few hills to the east and a large coastline to the west, the Kuala Selangor district still maintains a traditional kampung atmosphere, with paddy fields and fishing villages dominating the scenery.
Best known for its fireflies, the Kuala Selangor has become an increasingly popular family getaway for KL-ites due to its close proximity and varieties of attractions for nature and outdoor enthusiasts.
In order to help you out, Kuala Lumpur Hospitality brings a list of things to do in Sekinchan and Kuala Selangor (you can thank us later, folks!).
So are you ready for a whole new adventure, people?! Read on-
Best things To Do In Sekinchan
Visit The Amazing Sekinchan Paddy Fields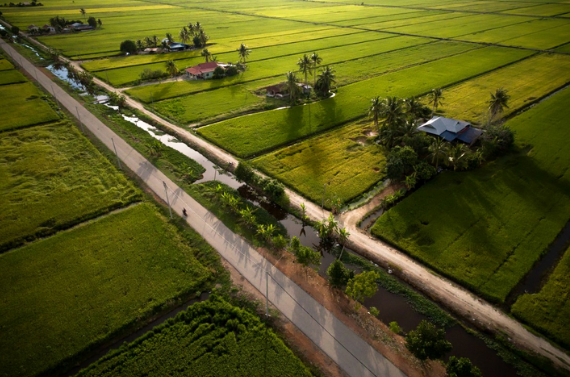 Although Sekinchan is a small beautiful fishing village, the fact is that it is a lot more famous for its long spectacular stretches of rice paddies. These rice paddies dominate the landscapes of Sekinchan, and it is probably one of the best things to do in Sekinchan.
Visiting the Sekinchan rice paddy fields should definitely be on your bucket list if you come from a stressful city such as Kuala Lumpur. They remind you of the simpler days away from the hustle and bustle of city life. Watching the rice plants flow freely in the wind, listening to the sounds of the birds; one can feel the worries dissipate from the body.
In a beautiful flower dress, amidst the picturesque background of blue skies, tall rice paddy plants, you have yourself the perfect Instagram worthy photo! Sekinchan is unquestionably one of the most beautiful places in Malaysia (heaven on earth indeed!).
Make a Wish At The Sekinchan Wishing Tree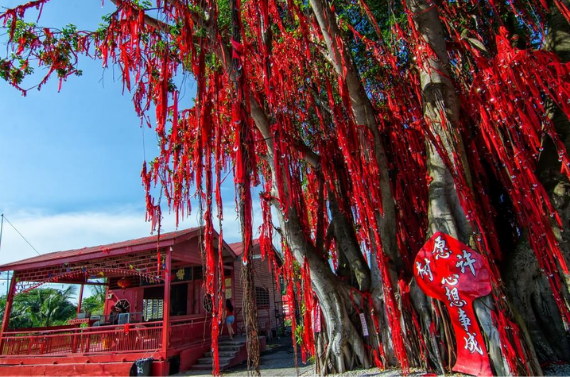 Situated on Pantai Redang (Beach Redang), the Sekinchan Wishing Tree is a famous tourist place to visit in Sekinchan.
As one approaches the wishing tree, one would see the numerous red ribbons hanging off the tree. These ribbons are written with wishes from other visitors.
In order to get one ribbon, one must make a donation at the adjacent temple. Each red ribbon is tied to an ancient Chinese coin. When tossing your ribbon on the tree, try to get it as high as possible. Legend says that the higher the ribbon lands, the most likely your wish is going to come true! Also, do not forget to keep your wish a secret!
Address: 25, Jalan Jpt, 45400 Sekinchan, Selangor, Malaysia
Dine At the Quirky N16 Cafe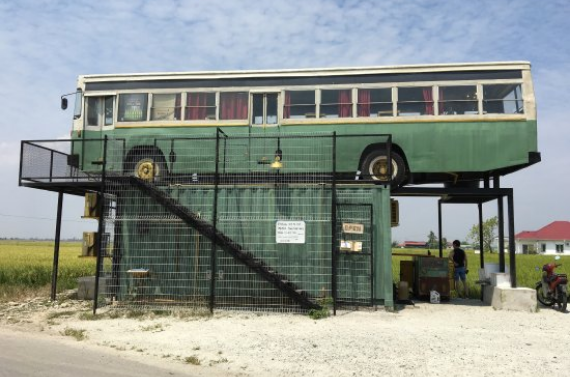 If you are looking for a unique as well as a quirky dining establishment, N16 Cafe in Sekinchan should definitely be on your bucket list. Using an old school bus, the owner has renovated it to become a cafe. The most promising feature is the spectacular view of the paddy fields nearby.
The air-conditioned N16 cafe is built on top of a freight container that acts as the kitchen. The food is good- Sip on a cup of home-brewed coffee, have a cake, and enjoy the stunning visuals inside and outside the bus cafe in Sekinchan!
Address: Jalan Tali Air 4, Tanjong Karang, 45400 Sekinchan, Selangor, Malaysia
Best things To Do In Kuala Selangor
Kuala Selangor Nature Park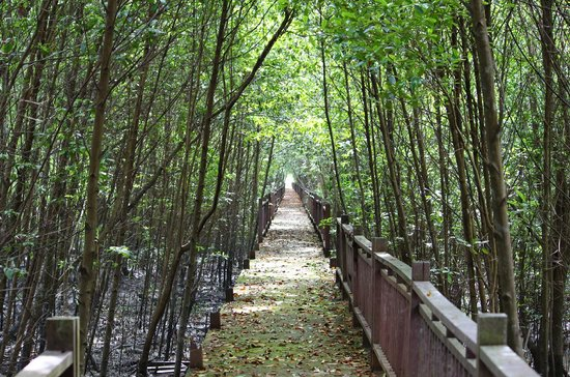 Kuala Selangor Nature Park, or "Taman Alam," is also colloquially known as a state park that comprises over 200 hectares of woodland and wetland. Managed by the Malaysian Nature Society, the Kuala Selangor Nature Park is a popular attraction for nature and outdoor enthusiasts alike. It is a haven for a wide variety of flora and fauna. This is due to the extensive mangrove swamps found in its wetlands, which function as a natural shield for the Kuala Selangor coastlines and a breeding ground for marine life.
Aside from that, the forest is also home to the Silvery Lutung Monkey, an endangered primate species, as well as other wildlife like mudskippers, eagles, iguanas, king crabs, and fiddler crab (beautiful indeed!).
Address: Jalan Klinik, Taman Alam, 45000 Kuala Selangor, Selangor, Malaysia
Melawati Hill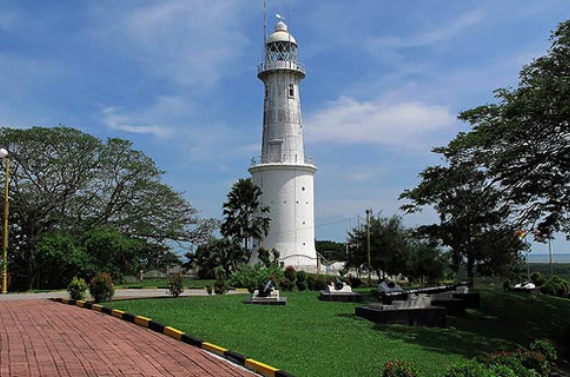 Melawati Hill or Bukit Melawati can be considered as a popular getaway destination for tourists or local residents of Kuala Selangor, especially during weekends. Though mostly a historical attraction, Melawati Hill is also home to two endangered species- the silvered-lutung monkeys and long-tailed macaque monkeys, which can be commonly found in the area.
In addition, Melawati Hill also commands a panoramic view of the kampung and the coastline and is famous among tourists and locals for its breathtaking sunsets!
Address: MY:, 45000 Kuala Selangor, Selangor, Malaysia
Redang Beach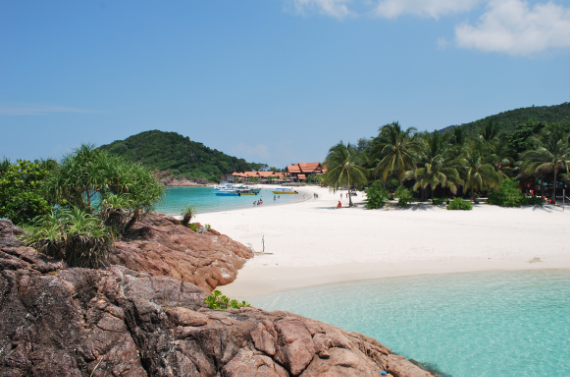 The majority of people are familiar with Pulau Redang in Terengganu. Still, few are aware that Kuala Selangor has its own Redang Beach, which is situated right next to the town of Sekinchan.
Redang beach can be considered as a favorite spot for weekend getaways among local families in Sekinchan, as it offers awe-inspiring sunset views of the Straits of Malacca. On some days, you can catch a glimpse of migratory birds passing by the horizon, such as grey herons or adjutant storks amidst the picturesque background of blue skies and scenic beach ( #tranquility).
Address: Pasir Panjangpulau, Pulau Redang 20100, Kuala Selangor, Selangor, Malaysia