Staycation facilities in Kuala Lumpur (KL) offer a diverse range of amenities to cater to different preferences and needs. Many hotels and accommodations in KL provide well-equipped rooms, ranging from luxurious suites with city views to cosy boutique options. Common facilities include swimming pools, fitness centres, spa and wellness services for relaxation, and on-site dining establishments serving both local and international cuisine. Some places offer family-friendly amenities, such as kids' play areas or babysitting services, while others focus on eco-friendly features, promoting sustainability and green practices. Additionally, you might find tech-savvy options with smart room features and high-speed internet for remote work or entertainment. Whether you're seeking a serene escape, a culinary adventure, or a vibrant urban experience, the best city staycation in KL offers a variety of options to ensure a memorable and comfortable stay.
1) Banyan tree Kuala Lumpur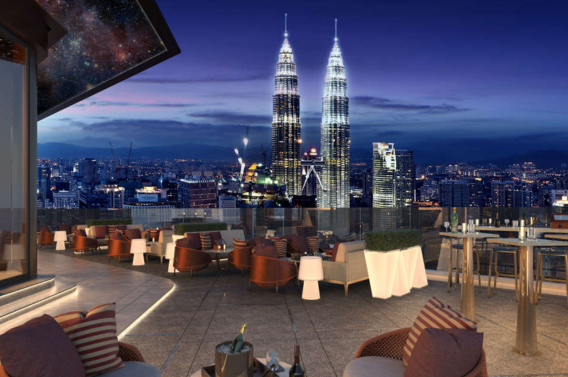 Banyan Tree Kuala Lumpur is a luxurious urban sanctuary nestled in the heart of Malaysia's vibrant capital. Located in the prestigious Pavilion Kuala Lumpur, this five-star hotel offers exquisite rooms and suites with panoramic city views. The hotel is renowned for its rooftop dining experience at Vertigo, where guests can savour fine cuisine while enjoying breathtaking vistas of the city skyline. With an indulgent spa, fitness centre, and stunning infinity pool, Banyan Tree KL promises a tranquil escape amid the bustling city. Its central location provides easy access to shopping, dining, and cultural attractions, making it a top choice for those seeking opulence and relaxation in Kuala Lumpur.
Address: 170, Bukit Bintang Street, Bukit Bintang, 55100 Kuala Lumpur
2) The Majestic Hotel KL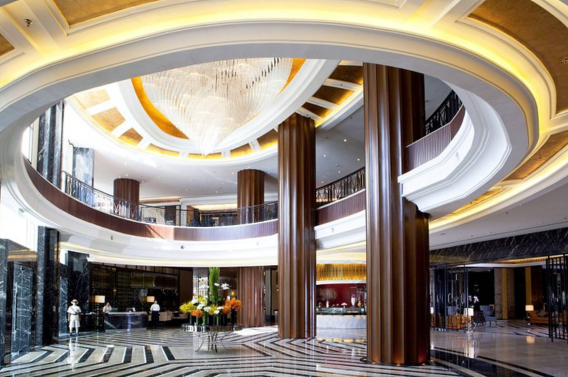 The Majestic Hotel Kuala Lumpur is a timeless haven of luxury and history in the heart of Malaysia's capital. With its colonial-era charm, impeccable service, and elegant accommodations, it offers a unique blend of old-world grandeur and contemporary comfort. Whether you're savouring colonial-inspired cuisine at The Colonial Café, relaxing in the serene Orchid Conservatory, or exploring the rich heritage within its walls, The Majestic Hotel promises an unforgettable stay that captures the essence of Kuala Lumpur's past and present history.
Address: 5, Jalan Sultan Hishamuddin, Tasik Perdana, 50000 Kuala Lumpur, Wilayah Persekutuan Kuala Lumpur, Malaysia
3) Wolo Kuala Lumpur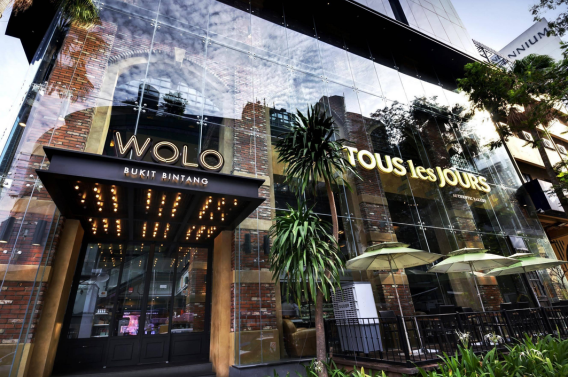 WOLO Kuala Lumpur is a chic boutique hotel located in the heart of Bukit Bintang, one of Kuala Lumpur's most vibrant neighbourhoods. This stylish establishment offers modern and comfortable accommodations, making it an excellent choice for both leisure and business travellers. With its central location, guests have easy access to shopping, dining, and entertainment options. WOLO KL's contemporary design, friendly service, and proximity to key attractions make it a convenient and trendy base for exploring the bustling city of Kuala Lumpur.
Address: Corner of Jalan Bukit Bintang & Jalan Sultan Ismail, Bukit Bintang, 55100, KL
4) Shangri-La Hotel Kuala Lumpur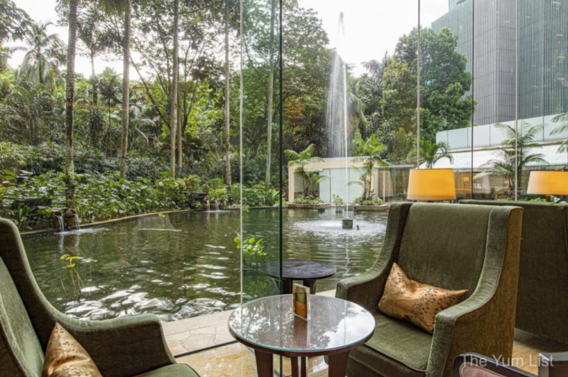 Shangri-La Hotel Kuala Lumpur is a prestigious five-star hotel located in the heart of Malaysia's vibrant capital. This luxurious retreat offers elegant rooms and suites with panoramic views of the city skyline, lush gardens, or the iconic Petronas Twin Towers. With a range of world-class dining options, a tranquil spa, fitness facilities, and a beautiful outdoor pool, Shangri-La Kuala Lumpur provides an indulgent haven for discerning travellers. Its central location offers convenient access to major attractions, making it an ideal choice for both business and leisure travellers seeking opulence and comfort as the best city staycation in KL
Address: 11, Jln Sultan Ismail, Kuala Lumpur, 50250 Kuala Lumpur, Wilayah Persekutuan Kuala Lumpur, Malaysia
5) The RuMa Hotel and Residences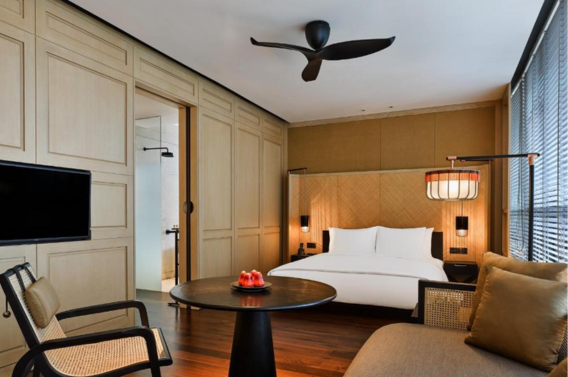 The RuMa Hotel and Residences, situated in the heart of Kuala Lumpur, is a sophisticated luxury hotel that combines modern elegance with Malaysian hospitality. Offering stylishly appointed rooms and residences, it provides guests with a comfortable and upscale retreat. With its emphasis on local culture and art, the RuMa offers a unique cultural experience, from its curated artwork to its culinary offerings. Whether you're indulging in fine dining at ATAS Modern Malaysian Eatery, relaxing at the spa, or enjoying the panoramic views from the rooftop bar, the RuMa Hotel and Residences ensures an unforgettable stay in the heart of Malaysia's capital.
Address: 170, Bukit Bintang Street, Bukit Bintang, 55100 Kuala Lumpur
6) Mandarin Oriental Kuala Lumpur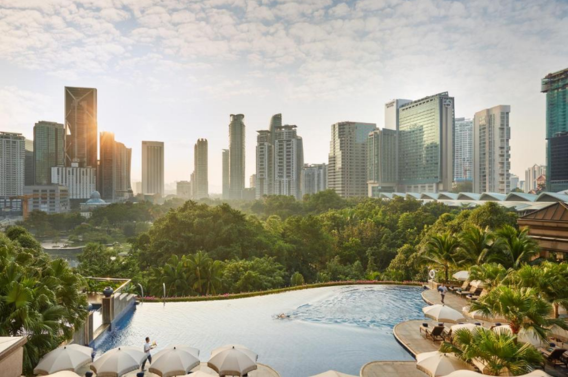 The Mandarin Oriental Kuala Lumpur is a luxurious 5-star hotel known for its timeless elegance. Its well-appointed rooms offer captivating views of Kuala Lumpur's skyline, the lush KLCC Park, and the inviting swimming pool. If you're seeking a lavish retreat for yourself or a special getaway with loved ones, this iconic staycation destination should be at the top of your list. The hotel boasts a range of amenities, including a top-notch spa, a picturesque outdoor pool, tennis courts, an array of 10 renowned dining options, and a fully-equipped fitness centre, catering to both relaxation-seekers and fitness enthusiasts alike.
Address: Kuala Lumpur City Centre, 50088 Kuala Lumpur
7) KLoe Hotel, Bukit Bintang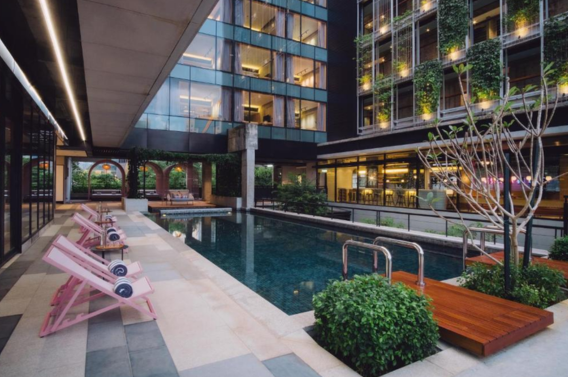 The KLoe Hotel is a recent addition to the scene, having commenced operations in February of the year just before the global pandemic took hold. This stylish boutique hotel distinguishes itself with verdant green walls, inviting open pathways, a charming sun terrace, an outdoor pool, plush beds, and accommodations offering glimpses of the urban cityscape. The team behind KLoe takes pride in creating an environment that serves as a "haven and residence for the imaginative and inquisitive." They have undoubtedly succeeded in this endeavour by curating a series of spaces designed to ignite creativity and provide a sense of belonging for their guests.
Address: 27, Bukit Bintang Street, Imbi, 55100 Kuala Lumpur
8) Villa Samadhi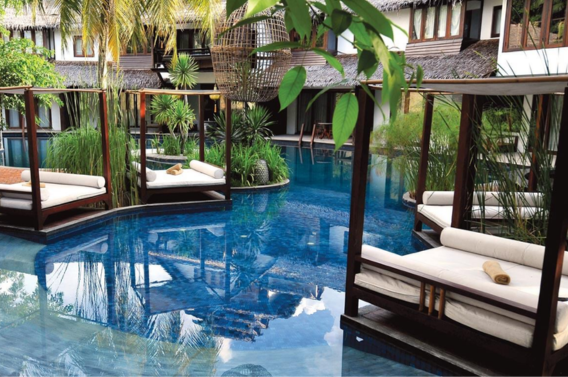 It's truly astonishing that in the bustling heart of Kuala Lumpur, you can discover a tranquil green haven like Villa Samadhi. This 5-star luxury hotel draws inspiration from traditional Malay architecture and is conveniently situated just minutes from KLCC. The property features 21 unique villas, each exuding a captivating blend of raw, rustic, and refined elements, ensuring a lavish retreat within the city's confines. Undoubtedly, one of the standout features of the hotel is the meandering outdoor lagoon pool that gracefully winds its way throughout the entire resort. Whether you wish to take a leisurely dip directly from your villa or bask in the sun on your private balcony, it's a remarkable experience.
Address: No. 8, Jalan Madge, Off Persiaran Madge, Jalan U-Thant, 55000, KL.
Kuala Lumpur Hospitality is the one-stop solution to know all about Kuala Lumpur, the best city staycation in KL and its soundings within Malaysia. By covering areas in Dining, staycation, travel, and things to do, Kuala Lumpur Hospitality encourages tourism, maximises travelling interest and enhances the diversity and dynamic image of Malaysia. To learn more about Malaysia and Kuala Lumpur, please visit our official website https://www.kualalumpurhospitality.com/