Have you already made plans for the long weekend? This weekend don't think about your boss or worry about productivity and reconnect with your loved ones, go back to the wild and live just a little until you get back to your track. Kuala Lumpur is undoubtedly a city of diverse cultures with plenty to keep you entertained, but what do you do when you've seen it all? Cut the trip short? No, definitely not! Instead, extend it and discover areas off the beaten track. Suitable for times when you're tired of city life and want to take a short break, these short trips from KL are going to offer you the thrill back. So, go and get a break! Here is our list for the best short trips in 2020 long weekends!
Top 8 locations for short trips from KL
1. Bentong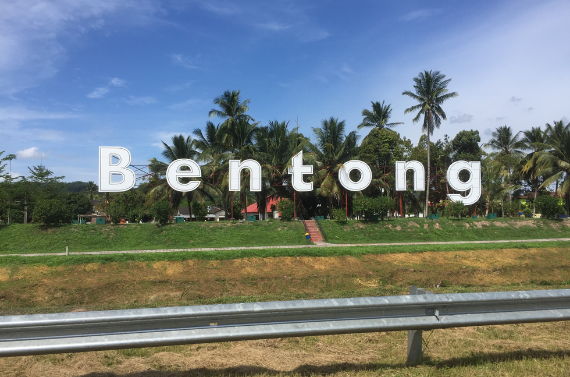 This lovely place became popular when the tin was found in the two rivers of Repas and Perting. The old story says that Bentong was first called Carlo Sas, the name changed from Papi to Bentong before the First World War. Originally, the market area of the Bentong used to be the hub of the meeting spot of the Chongki Rivers, Repas, and Perting. You may visit the French theme resort Colmar Tropical and admire the historic building that was designed in the 16th century. You can visit the Chamang waterfall in the Tinggi Forest Reserve of Bukit. In Jimmy Durian Orchard enjoy durians. At the convenient restaurant, which is SHL restaurant, you can also have your food and taste the Kow Po homemade ice cream ais kacang. The most awesome thing about the Mokie Home-Baked Pastry is that you can take home-made kaya the pineapple puffs.
How to reach from KL:
This amazing location can be easily reached by taxi in just 1 hour 12 minutes.
2. Tama Negara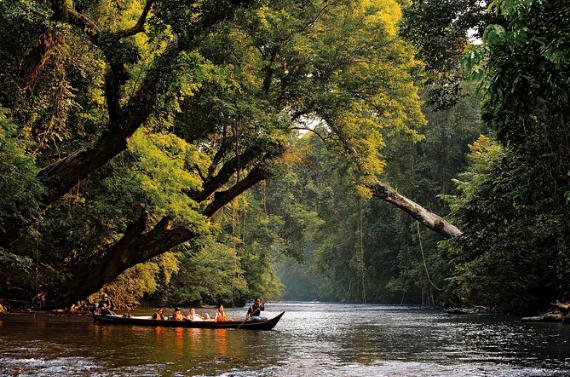 Connected by wide land and river routes, Taman Negara is Malaysia's biggest national park with a mountain range including Gunung Tahan 's highest summit (2,187 m). This 130 million-year-old rainforest makes ample activity for a 3 to 4-day trip. So if you don't have to spend so long without a second thought choose the Night Safari. The principal attraction here is the rainforest canopy walk. It is the World's longest walk. You begin the walk from a height of 5 meters which eventually reaches 50 meters. From here, you can appreciate the panoramic view of the forest amid the birds and monkeys company. The walk charges a small fee. At Taman Negara, there aren't several places to eat, but there are plenty of dishes to try. There are so many floating restaurants in the river that deliver freshwater fish and prawns as main features of regional food.
How to reach from KL:
From Kuala Lumpur catch a bus or night train and get to Jerantut. From there get a taxi ride to Kuala Tembeling, get down and take a 2-3 hour boat trip to Kuala Tahan.
3. Kuala Selangor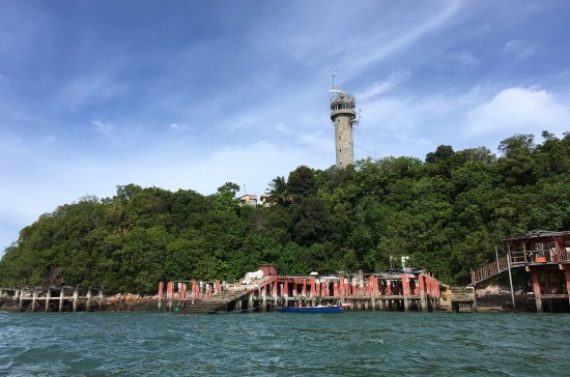 There's a lot more to see at Kuala Selangor than just monkeys and fireflies. The city has many historic sites for tourists. From ancient burial grounds to forts and shrines, this area is full of heritage. Of course, the famous sight of silver-leaf monkeys can not be ignored, especially with their babies hanging on their backs. A night firefly tour is a must! Tanjong Keramat Fort, founded by Sultan Ibrahim, is a wonderful historical site. The Virgin's grave or Makam Keramat Anak Dara (as locals call it) is a shrine built in the remembrance of a young girl who had vanished before her marriage ceremony. There are also war memorials and mausoleums dating back to the time of the kings.
How to reach from KL:
Kuala Selangor is a 1-hour drive away from Kuala Lumpur. Numerous people prefer to stay in Kuala Selangor (because it needs more than a day to experience all the attractions in the city) but you can also stay in KL for the safety and comfort of the city.
4. Fraser's Hill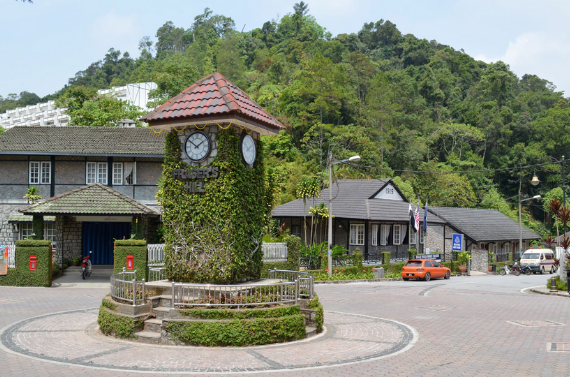 If you're a nature lover, this is a perfect location for you. Surrounded by rainforests, tall trees, and wildlife. Fraser's Hill resort is heaven built in the middle of greenery that practically makes you feel refreshed. It is situated in Pahang Village and has colonial cottages in the forest. The elegance of this hilltop resort can not be described in one or two sentences. There's a little bit about how this location was found. It was back in the 1890s that the Scottish prospector, Louis James Fraser, founded a tin mine, but suddenly disappeared in 1915. And in 1917, a bishop from Singapore found this place while chasing a man and advised him to establish it at the Hill Station, then with the aid of the authorities that it had been built. The best location for hiking, because there are hiking trails and the most appropriate locations are the Abu Suradi Trail, Bishop Trail, and Mager Trail. Aside from that, you're doing Golfing and Bird Watching because it's surrounded by the woods, and there's a spot where you'll find various kinds of birds. Other than that, you can witness colonial history and beautiful wildlife.
How to reach from KL:
You can take a taxi or a bus to visit this beautiful spot, it will take 2 hours and 42 minutes to reach your natural destination.
5. Pulau Ketam- crab island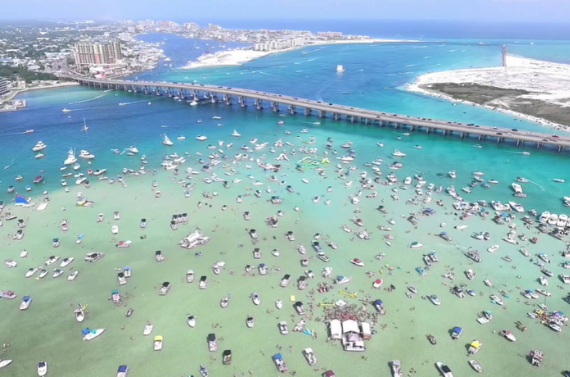 Known as Crab Island, Pulau Ketam is a fishing village located off the Port Klang coast. Catch a ferry from Port Klang (RM7 per person) and discover some little crabs on the muddy ground during the low tide. Hire an RM5 bike for the whole day and ride around the village. When you walk through the streets, you'll find colourful buildings and murals. Get a mouthwatering seafood meal in the nearby seafood restaurants like the fried squid and the flower crabs. At the food stalls, don't forget to hunt for snacks, like oyster pancakes and prawn crackers. Remember that the first ferry is at 7.45 am and the last at 5.30 pm.
How to reach from KL:
Coming from Kuala Lumpur, Pulau Ketam is the perfect choice for a day trip. If the traffic is nice you can get to Port Klang in 45 minutes by car. KTM train can also be taken from KL to Klang. The ferry to Pulau Ketam departs from the passenger terminal at Port Klang.
6. Cameron Highlands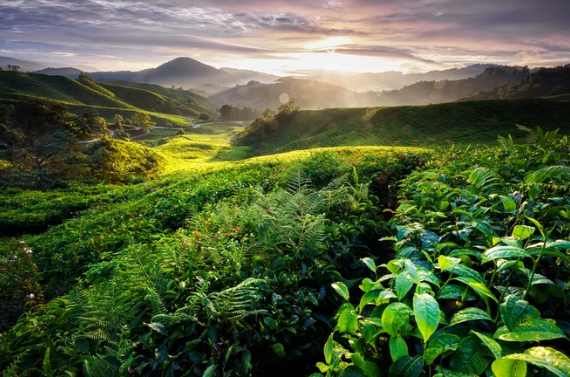 Cameron Highlands is a hill station in Pahang at an altitude of 1829 m above sea level. This location has massive tea gardens and colourful flowers all over the place. It has had a huge British presence since it was built by the British explorer Sir William Cameron, after whom the hill is named. In Cameron Highlands, the temperature never exceeds 20 degrees which give tourists another reason to claim this as one of KL's best weekend trips. Visit the tea plantations here and pose as tea gardens form a perfect backdrop for photos. At farms, pick strawberries by hand, walk within the Mossy forest and visit the butterfly farm.
How to reach from KL:
The closest international airport is KLIA (Kuala Lumpur International Airport) to Cameron Highlands. From the airport, tourists will take the airport shuttle bus or express the KLIA train to KL city centre, then switch to another bus at TBS (Bersepadu Selatan Terminal) to get to Cameron Highlands. Cameron Highlands can also be reached either by bus (RM35 per person), one-way taxi (RM300 – RM400). Getting there by road takes about 3 hours.
7. Malacca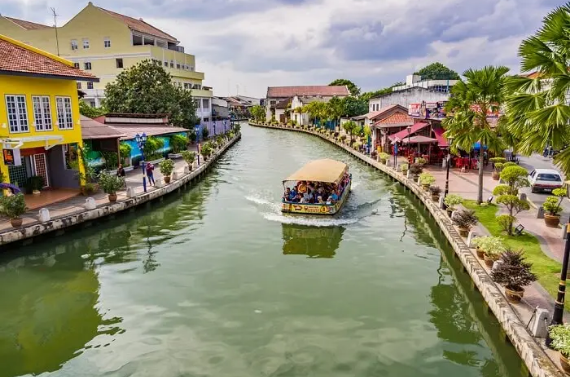 Malacca is identified as Malaysia's "Historic City." Its rich cultural heritage and ancient buildings have fascinated tourists from around the world. It has an impact of interest on the Islamic, Indian and Chinese cultures. Before being independent Malacca was governed by the Portuguese, Dutch and British. Besides its historic places, it is renowned for its gastronomy and attractive monuments. Malacca's two main museums are the Baba Nyonya Heritage Museum and the Museum of the Malacca Sultanate Palace. Malacca provides you with a large choice of delicacies. Satay with peanut sauce, half-plate chicken with rice balls, oyster omelet, pork chops, dimsums, noodle soup, and desserts such as pancakes, cheesecakes, scones and special coffee (13 different styles of coffee) serve as a food item.
Read more_ Things to do during a day trip to Melaka
How to reach from KL:
Malacca is a 2-hour drive from Kuala Lumpur through the expressway North-South. Also, there are buses that operate to Malacca on a half-hour basis.
8. Genting Highlands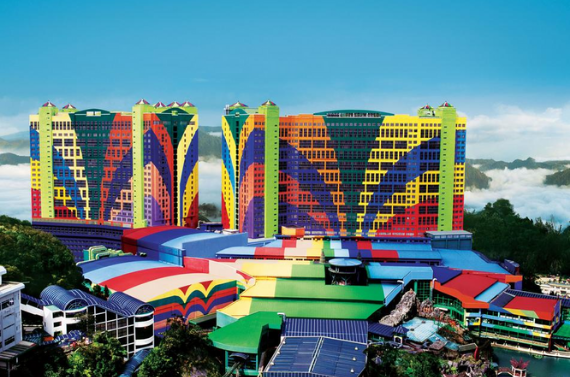 Genting Highlands is primarily known for the Resorts Word complex, which can be seen from the city on clear nights glistening on the mountains. Escape Kuala Lumpur's heat, and explore the Genting Highlands. Situated 6,000 feet above sea level, Genting Highlands is home to Malaysia's only casino resort and gigantic theme parks. Take a cable car ride to the top of the highlands and appreciate the surrounding views of the hills. Plan your trip to Genting Highlands with a stunning scenic drive along the mountains. Loosen up as you leave the crowded city life and the hot weather behind. In the fresh air, take the fastest mono cable car in the world to reach the top of the hill. Look at the breathtaking panoramic view of the lush tropical rainforest below.
Read more_ 8 Reasons To Visit Genting Highlands In Malaysia
How to reach from KL:
Go Genting Express Bus runs from various locations in Kuala Lumpur at regular intervals during the day and night. The trip will take about an hour.
You can also enter Genting by car in around an hour on the Karak Highway. The executive taxi from the centre of Kuala Lumpur costs between RM 150 and RM 200, while the daily taxi costs about RM 60-RM 70.
Frequent getaways involving little stress – those are a couple of microvacation advantages, trips that last two to four days. People who take these weekends feel happier, calmer, and more energetic than others who rarely take their time off. These were some of Kuala Lumpur's top weekend trips which you have to discover to go beyond the daily tourist scene.