Malaysia is one of the best countries in Asia where you must visit once in your life. The country offers breathtaking views, which will leave you in wonder. It is well-known for its serene beaches, mouth-watering seafood, awe-inspiring skyscrapers, night markets, etc. Kuala Lumpur is a mixture of different cultures, religions, and traditions where Malay, Chinese, Indians, and Europeans live together peacefully. The picture of the town is defined by countless old colonial buildings, temples, and pagodas. Good street photographs say something about life; they connect to us; they overwhelm us with emotion or give us perspective. A good street photograph makes a person think, or that gives rise to a particular feeling, event, or concept. If you're a photographer, then you need to know where to get the perfect picture clicked! Not just the best places, but also the ideal moment to do so. Here is a list of the best places to visit in KL Malaysia for street photography that will offer you the most soul-satisfied experience. Read on_
Ten best street photography spots in KL Malaysia
1. The central railway station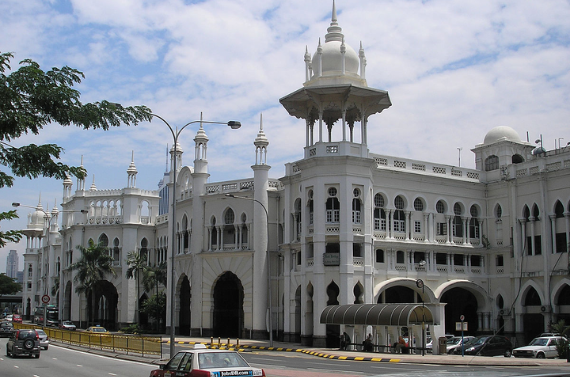 Train stations have been one of the best places for those who are always searching for urban locations, especially those who love street photography and enjoy capturing the candid shots of strangers. Kuala Lumpur Train Station is a vital hub for travelers from all over the world. The multi-story building complex opened on 16 April 2001 to replace the old Kuala Lumpur Central Station, which dates back to the colonial era. The old station still provides as a stopover for local trains. The style is similar to the typical local architecture that is influenced by colonial architecture. It is the ideal spot for street photography in Malaysia.
Location: Kuala Lumpur Sentral, 50470 Kuala Lumpur, Federal Territory of Kuala Lumpur, Malaysia
2. Glamorous Petronas Towers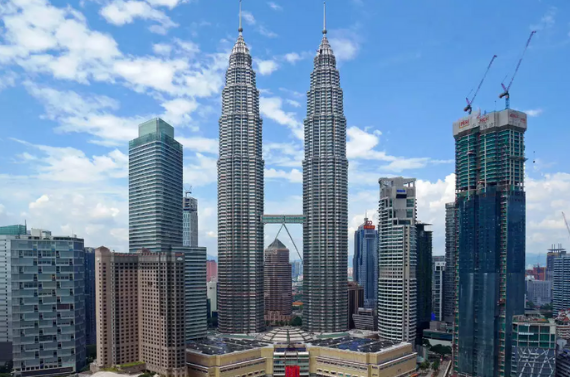 First opened in 1999, the high towers reach 88 floors, with a height of 452 meters. This is one of the most popular sites of the City of Kuala Lumpur. There is no building in Malaysia and its capital that goes higher into the sky. Right in front of the Petronas Towers, the busy street creates a perfect environment for street photography. The Petronas Towers are next to a pleasant park that invites you to take a stroll. The well-maintained park has a swimming pool as well as several playgrounds for kids. But it also serves as an ideal photography spot with big towers in the background and tropical vegetation all around the location. The Suria KLCC, a shopping center situated at the feet of the Petronas Towers, is also an excellent place to see crowds of people, a vibrant atmosphere, and many grocery stores. Several luxury brands have opened stores here, and there are an underwater aquarium and an art exhibit. Getting here by train is simple: taking the KLIA Express train from the airport to KL Sentral and then switching to KLCC to LRT Line. This will take about 28 minutes in total.
Location: Concourse Level, Lower Ground, Kuala Lumpur City Centre, 50088 Kuala Lumpur, Malaysia
3. China Town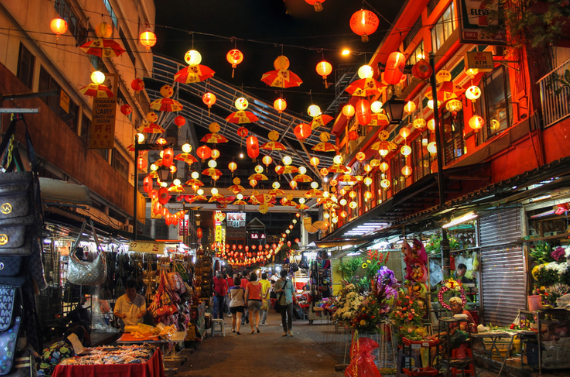 China Town has several little shops to offer, decorated streets with red lamps, and more visual details. This district is home to food stalls, shops, market stands, and Chinese bars. Just take the monorail or the LRT to get there, as this also ensures a quick and inexpensive connection. Around noon most small shops open their doors. Small shops welcome you to shop windows in a traditional, lively and colorful environment during the day. Besides, the old conventional houses describe the Chinese quarter's cityscape. This is the perfect spot for street photography.
Location: Kuala Lumpur City Centre, Kuala Lumpur, Federal Territory of Kuala Lumpur, Malaysia
4. Kampung Baru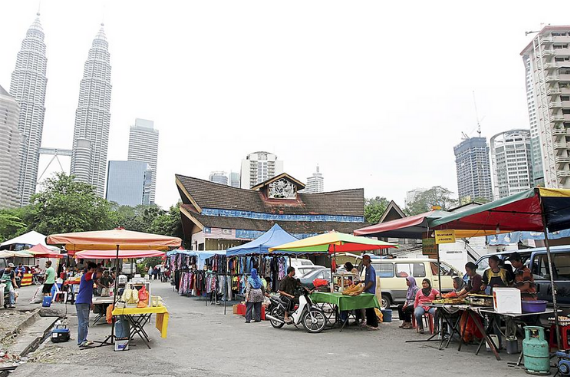 One of the oldest areas in the city is called Kampung Baru, which origins date back to 1900. This area is famous not only because of the several traditional kampung houses but also for the authentic street food experience and the market located in Jalan Raja Muda Musa. Fresh fruit and regional specialties are offered; the busy streets have a cheerful flair to them. Street photographers are going to love this place because it's not a typical tourist destination. To get to Kampung Baru, take the KJL train from Pasar Seni in Gombak's way (approximately 5 minutes walk from the central railway station). Jump off at the "Kampung Baru."
Location: Central Kuala Lumpur, Malaysia
5. Kuala Lumpur city gallery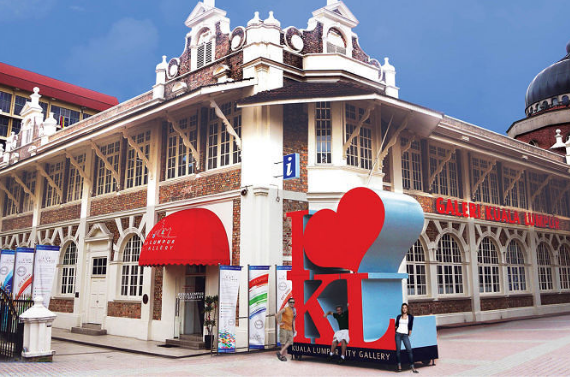 A quick view of the history of Kuala Lumpur can be seen in the Kuala Lumpur City Gallery. It is more likely to be a tourist information center where you can know more about Kuala Lumpur and Malaysia's history. You will also get a clear understanding of how the city has grown into the significant central that it is today! For a small entrance fee, the venue offers some fascinating pictures of the quarters and districts, taken by local artists. Entry is free for visitors under the age of 3 and over 65 years of age. Kuala Lumpur City Gallery is just off Merdeka Square, which is also an excellent street photography location.
Location: 27, Jalan Raja, Dataran Merdeka, Kuala Lumpur
6. Sri Mahamariamman Temple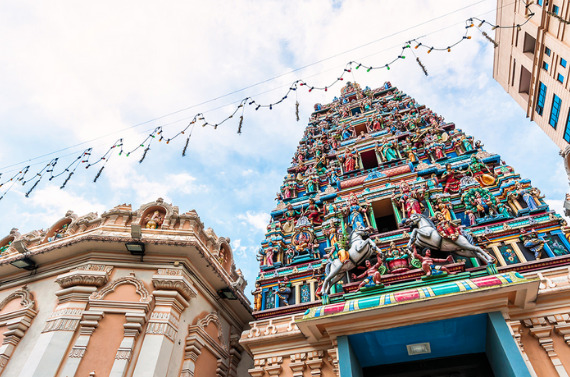 Kuala Lumpur is renowned for housing the wealthiest South Indian Hindu temple in Malaysia, the Sri Mahamariamman Temple. It appeals to the devotee's visitors and tourists in Chinatown's vicinity, where a look of this beautifully designed temple suggests that visitors should plan at least one visit. The intricate statuettes and the grandiose exterior of this temple contribute to its attraction. The main entrance draws the attention of the tourists with impressive Gopuram. It remains a famous temple in Malaysia with pedantically sculpted 228 Hindu deity idols worshiped by the devotees throughout the year. Throughout the Deepavali and Thaipusam Hindu festivals, the number of visitors is increasing. Here you can get unique shots for street photography.
Location: Jalan Tun H S Lee, City Centre, 50000 Kuala Lumpur, Wilayah Persekutuan Kuala Lumpur, Malaysia
7. Masjid Jamek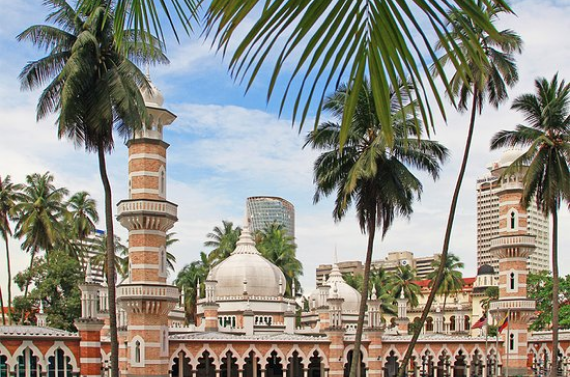 Masjid Jamek is one of Kuala Lumpur 's central LRT stops, strolling around this area you get to see different races and some old school hawking food and goods. Some of these shops and retail outlets here have remained unchanged over the last 20 years. If you want to discover how local people mingle in Kuala Lumpur and what kind of culture there is in harmony, this is an excellent place to start walking around. Take a walk that will give endless street photographic opportunities.
Location: Jalan Tun Perak, City Centre, 50050 Kuala Lumpur, Wilayah Persekutuan Kuala Lumpur, Malaysia
8. Local street-side cooking places and kiosks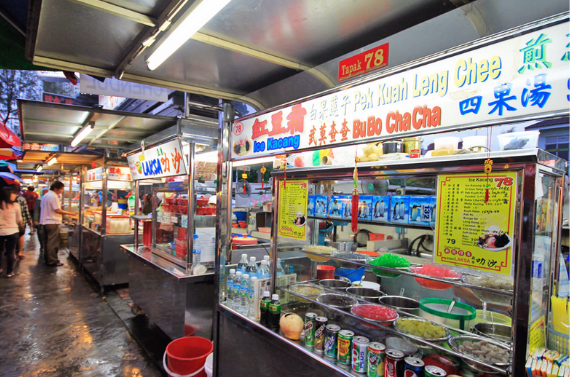 Petaling Street is the famous shopping district of Kuala Lumpur. The entire area turns into a lively, vibrant night-market after dark, with hundreds of stalls selling all sorts of things, including street foods at reasonable prices. For an active public transit network, Petaling Street is easily available. Street-side food options are primarily intended for pedestrians, and sometimes they can only be accessed on foot. Food carts, small sidewalk-oriented cafés, food trucks, and food kiosks are the most popular street-side food options you see. Petaling Street, extremely popular for its night market, is best for the street photography after sunsets where multi-colored lights and red Chinese lanterns illuminate the stalls. Malaysia, home to nasi lemak and teh Tarik, has a lot of food to offer thanks to its vibrant cultural history. Street food has long been a part of the country 's culture and flourishes in Kuala Lumpur today. If you'd like a taste of real Malaysia, head over to these street food spots in the capital like_ Jalan Alor, Taman Connaught, Tapak Urban Street Dining. These places are ideal for street photography.
Location: Kuala Lumpur, Malaysia
9. Bukit Bintang street art alleys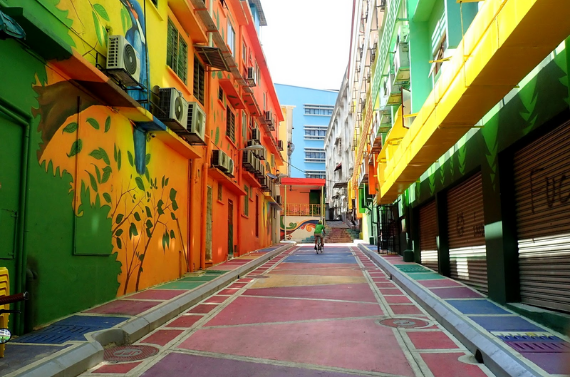 Bukit Bintang, meaning Starhill, is one of the most popular districts of Kuala Lumpur. It's home to some of the city's largest and most expensive shopping malls and restaurants, as well as Jalan Alor's street food mecca. Jalan Alor is one of the most popular jalans or roads in the district. Many of the artwork in these central alleys that separate Bukit Bintang's major city blocks come in the form of painted murals of vibrant colors and natural scenes such as rivers, rainforests, and tropical Southeast Asian fauna. The Jalan Alor and the surrounding area of Bukit Bintang may be famous for its stretch of local food stalls. Still, thanks to some of the city council 's latest art projects, the neighborhood gives urban explorers another thrilling reason to drop by. Here you can click the excellent street photographs.
Location: Kuala Lumpur, Malaysia
10. Merdeka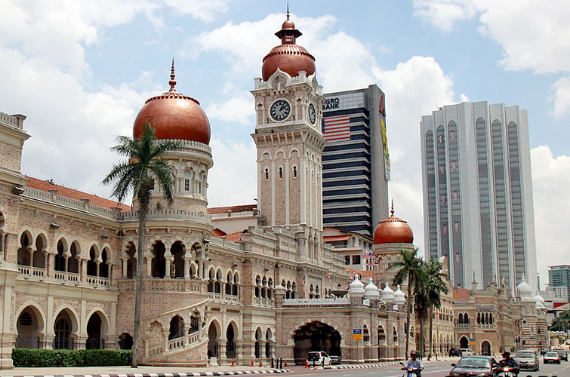 When you want to do street photography, what a better place to do that than the streets surrounding Dataran Merdeka! Merdeka Square is, without a doubt, the best-known landmark of KL. Also named Dataran Merdeka, it is situated in front of the Sultan Abdul Samad Building (former State Secretariat). Right in front is the Royal Selangor Club, and to the north is St. Mary's Church, one of the oldest Anglican churches in Malaysia. Despite various changes in its landscape over the years, Kuala Lumpur has maintained its majestic beauty in Merdeka Square and its colonial surroundings.
Location: Jalan Raja, City Centre, 50050 Kuala Lumpur, Wilayah Persekutuan Kuala Lumpur, Malaysia
Framing and timing may be key aspects of the process, with the purpose of particular street photography being at a critical or significant moment to create photographs. Street photography can focus on people and their actions in public and record people's history. These are the top street photography spots in KL Malaysia, where you must visit for the best opportunities to take amazing photographs.