Are you tired of living in your typical four-walled house? Do you ever feel like escaping from the fragile existence of the hustle and bustle of the city you live in? Do you ever want to walk the island of some kind of countryside? In all this questioning, if you ever feel like doing any of these things, that's a sign that you need to take a break or maybe go for a camping trip. After all, there is nothing more enjoyable than walking on an unknown road and exploring new things! Malaysia is famous for its scenic beauty. Malaysia has always been blessed with various destinations that cherish nature's natural beauty in all its purest forms. Here are the top ten beautiful camping sites in Malaysia you must visit. Read on_
Top 10 sites for camping in Malaysia
1. Endau-Rompin National Park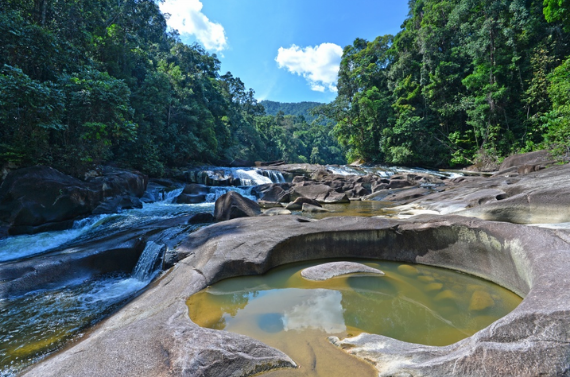 The protected Endau-Rompin National Park between Pahang and Johor, watered by the flows of Endau and Rompin Rivers, is one of the most picturesque scenes for adventure camping in Malaysia. It is also one of the oldest rainforests in Asia that offers a wide range of bird watching, fishing, and night safaris. There are several places to put up tents, like Batu Hampar, Upeh Guling, Kuala Jasin, and Kuala Marong. Guides and 4WD vehicles are available at the entrances to get to the depths of the jungle.
Website: http://www.wonderfulmalaysia.com/endau-rompin-national-park-malaysia.htm
Location: Taman Negara, Johor
2. Brinchang Mountain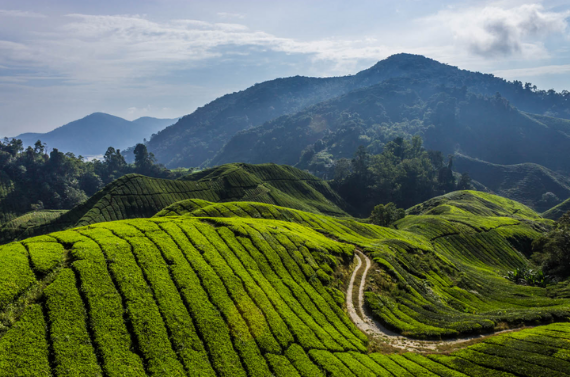 The Cameron Highlands offers a wide range of accommodation from living right in the lap of nature to renting a chalet amidst its green, lofty peaks. Brinchang Mountain is the highest peak here, and this spot provides the ideal camping site in Malaysia! The hike that leads to this is filled with the scenery of the tea plantations, rose gardens, and strawberry fields. Unlike the other famous Cameron Highlands camping spot named Sungai Pauh, there is no pre-installed tent with water and bathroom amenities on the mountain. Campers must also carry their own and keep an eye on the inconveniences.
Location: Pahang, Malaysia
3. Tadom Hill Resorts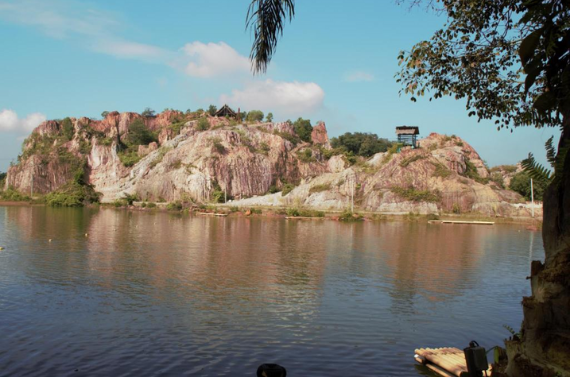 Tadom Hills is surrounded by bamboo forests and tiny lakes within the Tadom Hill Resorts near the Kuala Lumpur International Airport in Banting. Its circumstance is 40 acres with small hills, coconut trees, lakes, and a human-made beach with exciting features and fun. For those who like more indoor camping with simple facilities, but still surrounded by a refreshing touch of nature, Tadom Hill Resorts offers the best accommodation and is a famous camping site in Malaysia. There is a wide range of choices from, such as Hakka Village, Astana Ninik Chalets, Gendui Chalets, Bamboo Hut, Hammock Spheres, and Eco Tents, and much more. You can go for rafting on the beautiful lake, or you can also swim. You must explore the limestone hills, zoom through the springs on a flying fox, and even other enjoyable activities. Rates and availability shall be subject to the season.
Website: https://tadomhillresorts.com/
Location: No.2, Jalan Bukit Tadom, Kampung Labohan Dagang, 42700 Banting, Selangor, Malaysia
4. Kenong Rimba Park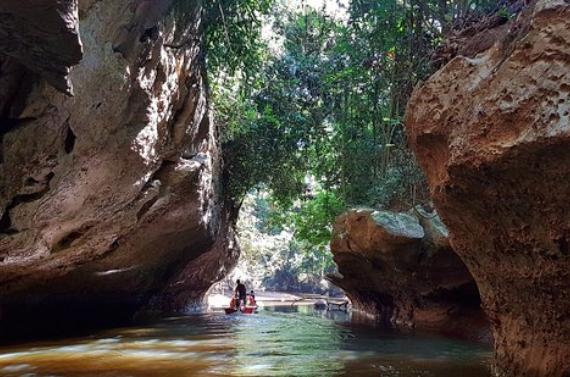 Kenong Rimba Park is situated in the Kenong Valley. This beautiful place is home to many mountain streams and the native Batek tribe, abundant in rare and unique flora and fauna. Bordering on the northern and eastern edges of Taman Negara National Park, Kenong Rimba is full of limestone caves. You can explore these caves! At this camping site, majestic waterfalls and long stretches of dense rainforest set up the landscape and occasional wooden suspension bridges over rivulets.
Note- Visitors to the Kenong Rimba Park must be guided by a trained and approved guide.
Website: https://www.pahangtourism.org.my/index.php/lipis/kenong-rimba-park
Location: Tourist Information Centre, 27200 Kuala Lipis, Pahang, Malaysia
5. Janda Baik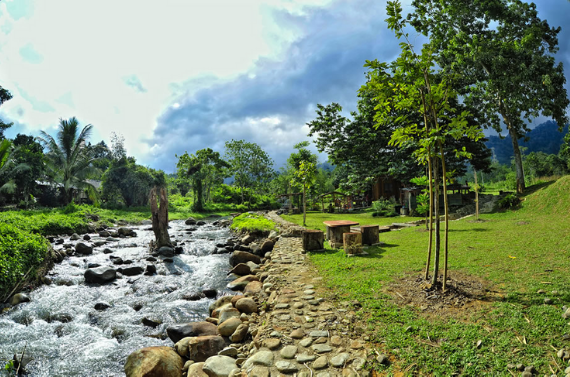 This place is possibly the most extensive camping site in Malaysia; the tiny village of Janda Baik is just 45 minutes away from Kuala Lumpur. This place is picturesque and peaceful, with rivers and rivulets flowing through the jungle over rocks, scenic waterfalls, and long paths, including river rafting, bird watching, and jungle trekking. Janda Baik is a tiny village in Bentong, Pahang, situated in Pahang, Malaysia. Janda Baik is 30 km from Kuala Lumpur, 28 km from Genting Highland. At night, Janda Baik's temperature is pretty low and damp. Our suggestion is to wear a jacket and a long coat. It's excellent to sleep in the chilly weather.
Location: Bentong, Pahang
6. Mamutik Island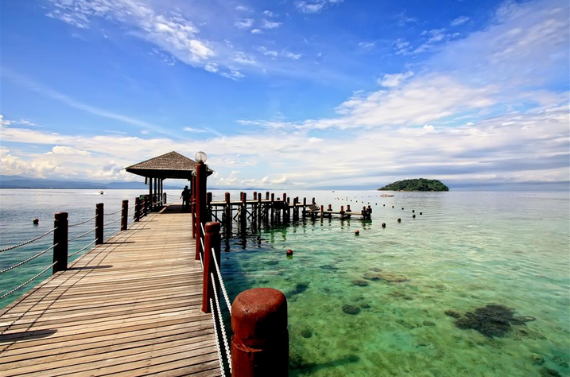 Beach camping in Malaysia is taking a whole new turn on this peaceful and quiet island in Tunku Abdul Rahman Marine Park. Mamutik Island has a 5-star PADI diving center with full equipment availability. Snorkeling is also an opportunity to experience the diversity of marine life. The 200-meter-long stretch of The white sandy beach itself is a beauty, particularly with the spread of corals in specific locations. Visitors will go on a jungle trek in the island's interior and finish a short 400-meter trail in half an hour. In ten minutes, Mamutik Island can be reached by jetty from Kota Kinabalu.
Website: https://borneodivers.info/about-mamutik-island/
Location: Tunku Abdul Rahman Marine Park (3 km away from Kota Kinabalu)
7. Jerangkang Falls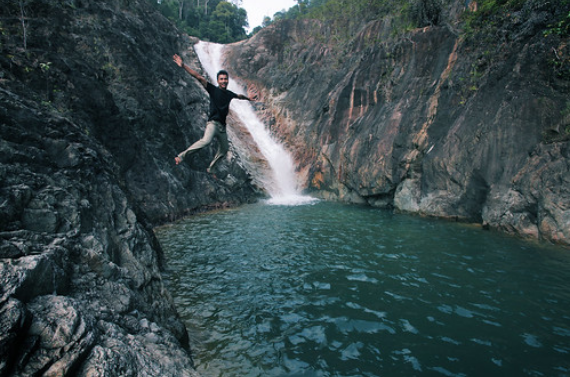 The main highlight at Jerangkang Falls is by far the cascading mass of waterfalls crashing down over a vast 43 tiers. The campsite is located at the base of the waterfalls, amidst lush greenery on all sides. From there, the hike up to the top of the falls is about an hour. Due to its multiple tiers, the most significant part about Jerangkang is the tiny pools and mini-falls it makes along the road. Some of the pools are wide enough to have a splash. One can enjoy a beautiful view of the surrounding rainforests from the top of the falls.
Location: 30 km from maran along the KL-Kuantan Road (accessible by 4WD)
8. Kuala Selangor Nature Park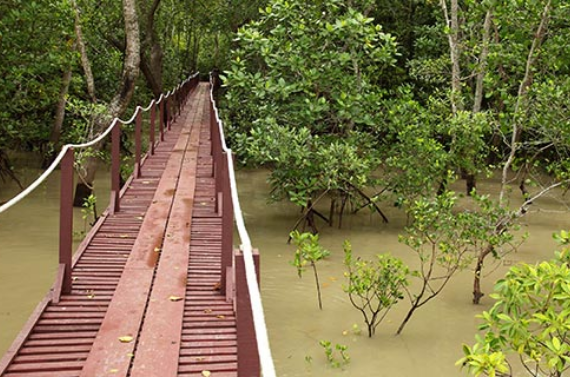 Kuala Selangor Nature Park is a very famous attraction for nature lovers. Situated at the Selangor River entrance, this Kuala Selangor Nature Park is a great camping site in Malaysia. The lush, rain-washed wilderness with 200 hectares of forest area is also locally known as Taman Alam. You will be provided with a simple tent, like chalets for accommodation and overnight stays. The park's major attraction is the 150 distinct species of avian wildlife moving around, as well as mangrove swamps, natural mudflats, and artificial lakes with abundant aquatic animals. There are three main walking/hiking paths in the nature park, all of which are ideal for beginners and families. For more extended stays, the park offers accommodation in A-frame huts, chalets, dormitories, hostels, and campsites.
Website: http://www.kuala-selangor.com/kuala-selangor-nature-park.html
Location: Jalan Klinik, Taman Alam, Kuala Selangor
9. Chiling Waterfall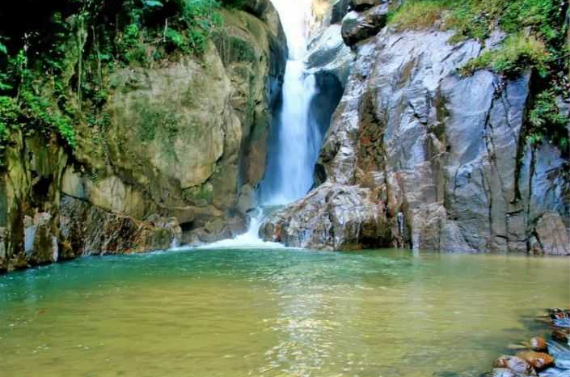 Chiling Waterfall, located inside the Sungai Chiling Fish Sanctuary fisheries reserve, is not just one of the most picturesque campsites in Malaysia but is also a fantastic place for a short trek. It's a 90-minute walk from the entrance and registration office to the main waterfall. The significant fall has three sections. The lower water cascade creates a pool of water broad enough for a swim, and the third and the upper one is ideal for a camp. There is a charge of RM 1 for entry and RM 4 for camping per person.
Location: Kuala Kubu Bharu, Selangor
Read more_ Beautiful Waterfalls Of KL And Nearby.
10. Rainforest Camping, Perhentian Island
They established a campsite operator in east coast peninsular Malaysia at Perhentian Island since 2015. They are situated at RainForest Beach, also locally known as Sandy Coral Beach on Perhentian Kecil Island. The smaller of the two Perhentian Islands, named Perhentian Kecil, is home to the Rainforest camping site. Tents are also equipped with the necessary amenities of beds and lavatories. Here, even though the sense of becoming one with the wild lacks due to the pre-installed arrangements, it triggers a shift in camping experiences with group meals, bonfires, and interactive games. The clear blue sea and the sand are the highlights of the place, with the beach offering a perfect location for anyone to sit down, relax, sunbathe, swim, snorkel, or read a book.
Website: https://rainforestcampingperhentian.business.site/
Location: RainForest Camping RainForest Beach, Perhentian Kecil, Terengganu
Malaysia is one of the most popular locations in the world where camping is of the best interest and experience. Malaysia is a scenic beauty paradise for both local tourists and those who enjoy camping in scenic locations.