This is the most important article ever! Here are the top 5 cafes in Penang's list. This is the best guide for you to see Penang's cafe scene. We have a mixture of everything, so, we are sure that you will find something that you would like to try. At the same time, check and see if your favourite cafe is on the list.
1. Urban Daybreak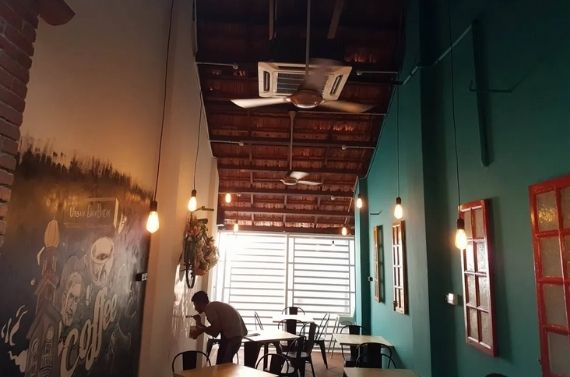 Urban Daybreak is winning the hearts of everyone from this world's menu. Their all-day breakfast menu includes a mix of hearty and healthy food. Urban Outbreak is known for their absolutely delicious Fried Chicken Waffle! It is a wonderful combination of crunchy chicken, sunny side up, baked beans and maple mustard. Once you bite, you can't get enough of it!
Speciality: Fried Chicken Waffle
Hours: 7:30 a.m. – 5:30 p.m. (Opens daily except Tuesday)
Address: 338, Lebuh Pantai, George Town, 10300 George Town, Pulau Pinang, Malaysia
2. China House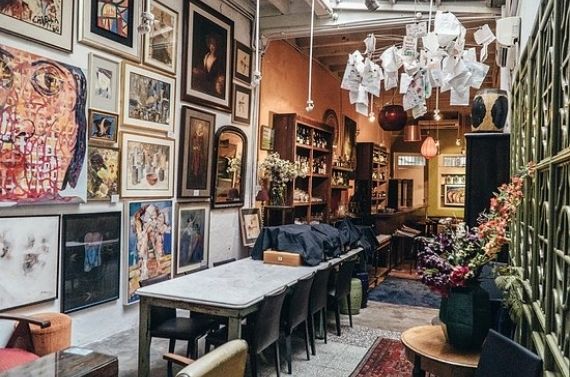 None of Penang's café lists are complete without mention of the beautiful China House. China House has been around for a long time and yet, it is still running super strong. In addition to their fusion menu, there are over 50 cakes to choose from every single day! At night, The Canteen @ China House you can enjoy the electric ambience that comes alive with live bands, and other performances. If you are coming for a trip to Penang then this is a must visit!
Highly Recommended: Tiramisu Cake
Hours: 9:00 a.m. – 1:00 a.m. (daily)
Address: 153, Beach St, Georgetown, 10300 George Town, Penang, Malaysia
3. Constant Gardener Coffee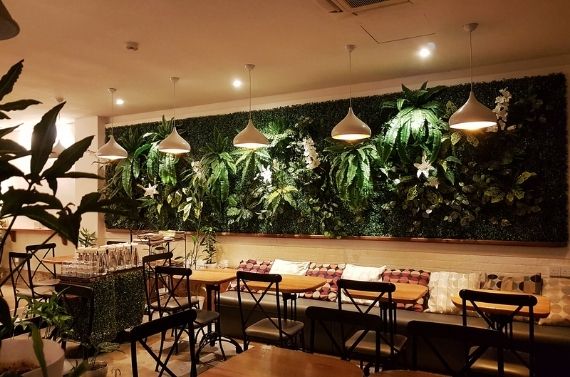 If you are looking for a place to relax and have a good coffee, Constant Gardener Coffee is the place to be. Since the beginning, Constant Mali focuses on making the best coffee around coffee. They have various choices of coffee beans from Kenya, Costa Rica, Colombia, and many more. Sit back, relax, and enjoy their brewery with your friends in a cosy cafe. You will feel like home!
Highly Recommended: Ice-Cream Sandwiches
Hours: 9:00 a.m. – 12:00 a.m. (Daily except Monday)
Address: Ground Floor, Penang Chinese Chamber of Commerce Building, 9, Lebuh Light, George Town, 10200 George Town, Pulau Pinang, Malaysia
4. Coffee on the Table, Penang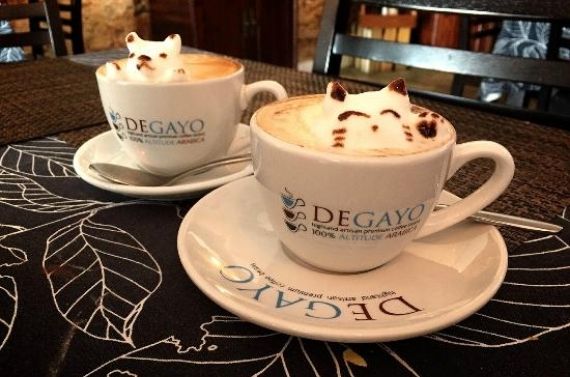 How cute is this animal coffee art. Not only coffee of this café is good but the location. You can expect these quaint coffees to be served in a modern café, although the coffee on the table Penang is a quaint historic cafe with deep wooden beams and period art on the walls. Order any coffee and it will come with an adorable animal made of foam. Being the human that I am, I specifically requested a cat after reading that they could not take the request. I found a rabbit, but at least it was still cute. For the aesthetics and novelty factor, this cafe in Penang is a must.
Address: 164, Beach St, Georgetown, 10300 George Town, Penang, Malaysia
Hours: 10am to 7pm (daily)
5. Mugshot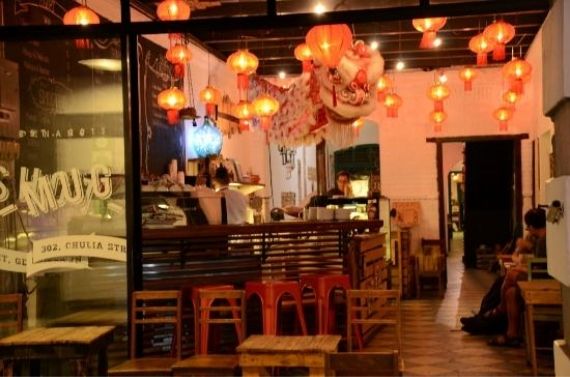 Undoubtedly enter Mugshot, one of the most famous cafes in Penang. Everyone must have heard of Mugshot, even if they came for a day. Instagrammers would like to swing by the mugshot to take their picture behind the Black and White Police Board. Even if you travel solo, friendly staff will help you get a photo; This should be part of their job description. The coffee at Mugshot Cafe Penang is truly delicious, as well as the bagels will provide satiety for the comforts of your home. They are only 13 MYR with high quality ingredients like smoked salmon and cream cheese. He was my vice president during two weeks in Penang when I did not feel like oily street food. Other bagel filler includes bacon and egg, ham and cranberry or Nutella and banana. Due to the popularity of Mugshot, it is a busy and lively cafe where you share tables with strangers. I loved the friendly vibes of this Sunny Penang coffee shop, with plenty of scope for people to see and make new friends. It is right next to the Chulia Street Night hawker stall, so I would recommend walking into the cafe by 6 pm and then having a delicious dinner on the way.
Address: 302, Chulia St, Georgetown, 10200 George Town, Penang, Malaysia
Timings: 8am to 12 am (daily)