Ipoh combines colonial and cultural heritage with jagged limestone hills and cave temples. After a recent tourist expedition, more travellers are located in half the city between Kuala Lumpur and Penang. There are a lot of unique cafes around the city, especially around Concubine Lane in the centre of Ipoh where most food is being served. Therefore, we have considered making a list of some amazing cafes in Ipoh, which you can visit with family or friend.
1. Purple Moon Lover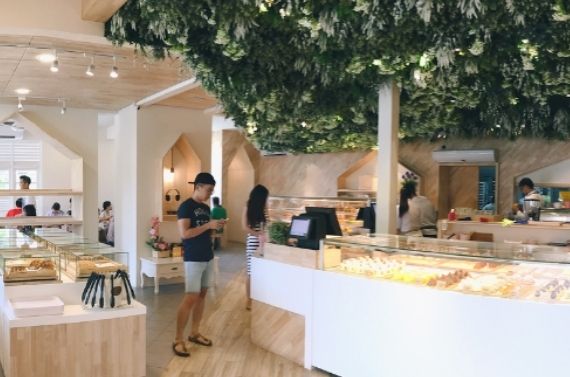 This Japanese-style cafe is located in Canning Gardens in Ipoh. The cafe is renovated from an old house, which has parking lots in front. Its facade is made of large glass panels and has clean, white walls with a wooden feeling. They serve a variety of lovely cakes, bread and food. Women of all ages will love it!
Recommended: Curry Chicken Katsu Don, Teriyaki Chicken Don, All types of cakes and bread
Address: 53, Jalan Lee Kwee Foh, Taman Canning, 31400 Ipoh, Negeri Perak
Opening Hours: 11.30 am – 9.30 pm Daily
Website: https://www.facebook.com/Purple-Moon-Lover-233484127070007/
2. Pâtisserie BoutiQue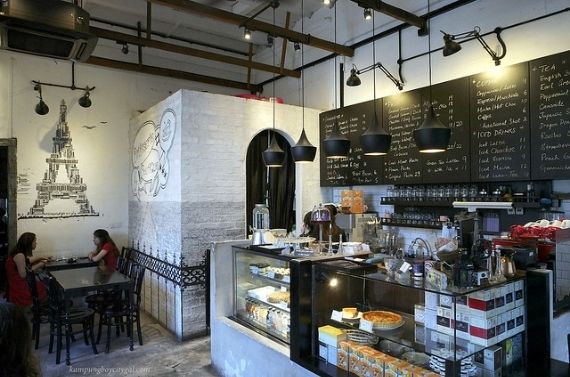 Pâtisserie BoutiQue is one of the hottest cafes in Second Concubine Lane in Ipoh. Reservation is usually required, especially during Fridays and weekends. Their desserts and dishes are well decorated and tasty. You should never miss a chance to try their food while you are there.
Recommended: Burnt cheesecake, Pavlova
Address: 103, Jalan Sultan Yusof, 30000 Ipoh, Negeri Perak
Opening Hours: 11 am – 6 pm Daily (Close on Wednesday)
Website: https://www.facebook.com/Patisserie.BoutiQue
3. Durbar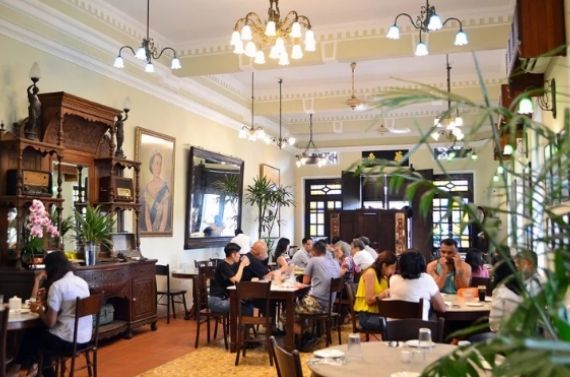 Originally known as FMS, it used to be a hotspot in the good old mining days when Ipoh was flourishing. The new owner has done everything to restore it to its former glory. Old artifacts and old newspapers are used to tastefully decorate the restaurant from the ceiling to the floor and every wall. Even 6 (I don't count at all) air conditioners have their lovely wooden covers. You would think that the food would cost a lot more, but the RM20 and drinks cost just under RM8. The menu also has a good choice of local and western food.
Recommended: Kuay Teow, Chicken Mornay and Hainanese chicken chop.
Opening Hours: Daily 11 am – 10 pm, (Closed on Wednesday)
Address: 2 Jalan Sultan Idris Shah, 30000 Ipoh, Perak, Malaysia
Website: https://www.facebook.com/DurbarAtFMS/
4. Burps & Giggles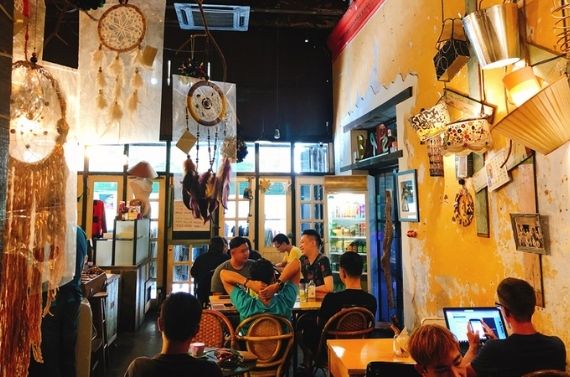 Burps & Giggles, located in the old city center of Ipoh, provides a comfortable and intriguing place for sightseeing. Featuring a variety of bits and bobs adorning the interior and colorful murals, this cafe in Ipoh feels arty and bohemian. Read some clever quotes and talk to a local artisan selling your item in the corner. Drinks include espresso, black and milk coffee, tea and fruit juices.
Recommendation: Gelato, Cheesecake
Address: 93-95, Jalan Sultan Yusof, 30000 Ipoh, Negeri Perak, Malaysia
Website: https://www.facebook.com/BurpsGiggles/
5. Ninety-One Coffee & Dessert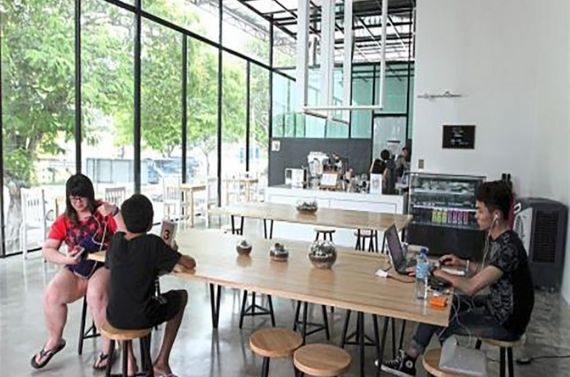 Surrounded by natural light through large glass panels, the entire café is just a great studio for you to take pictures of food or for Instagram. You will enjoy craft coffee and cake here while gathering with your friends in a cozy atmosphere.
Recommended: Nutella Mocha Cheesecake、Orange Tea Cake
Address:91, Jalan Raja Dihilir, Ipoh, 30350 Ipoh, Negeri Perak
Opening Hours: 10 am – 6 pm Daily (Closed on Tuesday)