The COVID-19 pandemic has led many people's travel plans astray. With many people looking to travel within the country, the tourism industry in Malaysia is picking up again slightly. Malaysia is a natural paradise encompassing pristine beaches, clear waters, great mountains and an abundance of other natural beauty. Imagine, staying at a place which gives you a spectacular view of a green-covered mountain top or alike. So, if you are planning your vacation, travelling to the mountains is a good place to start. You get to be close to nature within the mountains, basking in its beauty and enjoying some much-needed fresh air.
From East Malaysia to the coast of Langkawi, here are 8 Malaysian mountain resorts, curated by Kuala Lumpur Hospitality. Check them out-
1. Ranis Lodge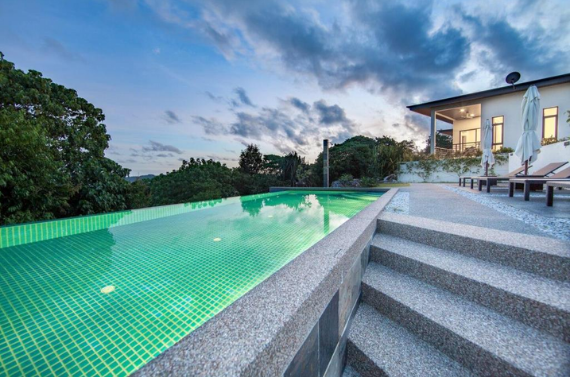 This place is located in the foothills of Bukit Samak Forest Sanctuary. This sequenced retreat offers an intimate experience, with only 5 villas built and operated by husband and wife Reinhold and Anis. Tourists can enjoy a swim in their infinity pool, taking in the woods and paddy fields below. Nearby attractions include Crocodile Adventureland Langkawi (5.6 km), Pasir Tengkorak Beach (6.9 km) and Temurun Waterfall (3.1 km).
Price per night: From RM345
Address: Ranis Lodge, Lot 1261 Kampung Nyior Chabang, Mukim Bohor, 07100 Langkawi, Kedah
Phone: +011-3358 8900
Website: http://www.ranislodge.com/
2. Ambong Ambong Langkawi Rainforest Retreat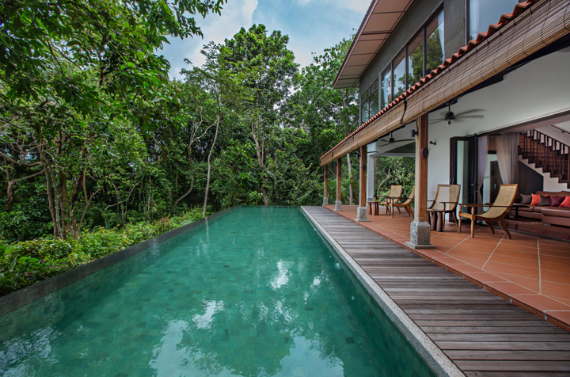 Langkawi has no shortage of ultra-plush resorts which is undoubtedly a treat, but those who prefer a more pocket-friendly but still comfortable stay can head to the Ambong-Ambong Langkawi Rainforest Retreat. Ambong-Ambong is a boutique resort with only 11 suites, studios and cottages. Most of the rooms offer views of the lush green forest, but those who prefer a sea view can head to the Canopy Studio. The rooms offer accommodation for 2 adults and comes with a remarkable view of the Andaman Sea. Guests can also sign up for activities organized by the resort such as yoga sessions and cooking classes.
Price per night: From RM455
Address: Ambong Ambong Rainforest Retreat, Jalan Pantai Tengah, 07000 Langkawi, Kedah
Phone: 04-955 8428
Website: https://www.ambong-ambong.com/
3. Mountain Valley Resort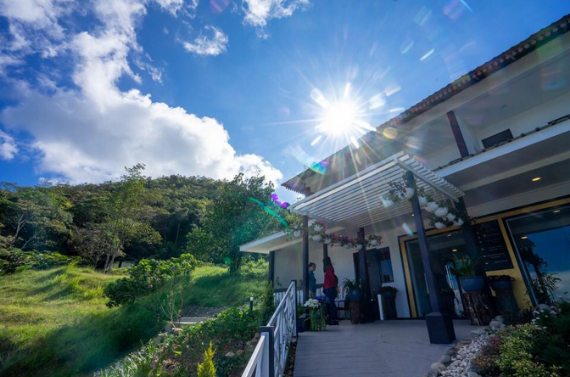 If you have fallen in love with Kundsang, there is accommodation ready to host your overnight stay. Located in Bundu Tuhan, a village near Kinabalu Park, the Mountain Valley Resort is also a 15-minute drive from Kundsang. This means that you are only a short distance from Desa Cattle Dairy Farm and Kundsang Valley. After completing its renovation in May 2019, the Mountain Valley Resort opened its doors to widespread guests. This hill resort is occupied with 15 rooms of Family Room, Signature Deluxe Room and Standard Room. You can choose to stay in the Mountain Wing (with a view of Mount Kinabalu) or the Valley Wing (with a view of the Bundu Tuhan Valley).
Price per night: From RM360
Address: Mountain Valley Resort, Jalan Tenompok Bundu Tuhan, 89300 Bundu Tuhan, Sabah
Phone: 017-777 6750
Website: http://www.mountainvalleyresort.com/
4. Borneo Highlands Resort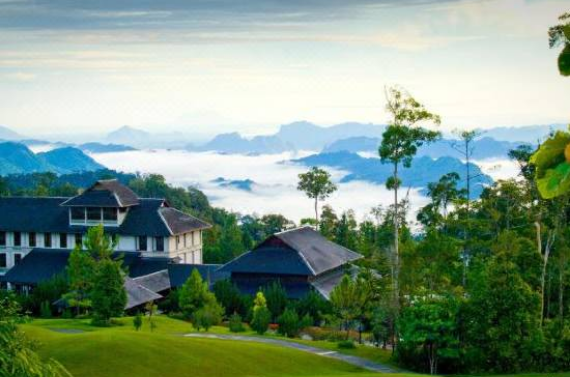 The Borneo Highlands Resort is one of the most exciting, diverse, and eco-friendly resorts in Malaysia. Surrounded by lush green forests inhabited with unique flora and fauna, it is about 1,000 meters above sea level on the Penrissen Range, one of the oldest and second-largest rainforests in the world. At Borneo Highlands Resort, your uniqueness and privacy are our top priority. With only 30 rooms in the clubhouse and 10 rooms in the jungle cabin, the number of guests is limited and controlled to ensure a high level and exclusive standard of service for the valued guests, making the resort a great place to relax, and be at peace with your mind, body and soul.
Price per night: From RM230
Address: Borneo Highlands Hornbill Golf & Jungle Club Bhd Jalan Borneo Heights, 94200, Padawan, Kuching, Sarawak
Phone: 019-829 0790
Website: http://www.borneohighlands.com.my/
5. The Lakehouse Cameron Highlands Resort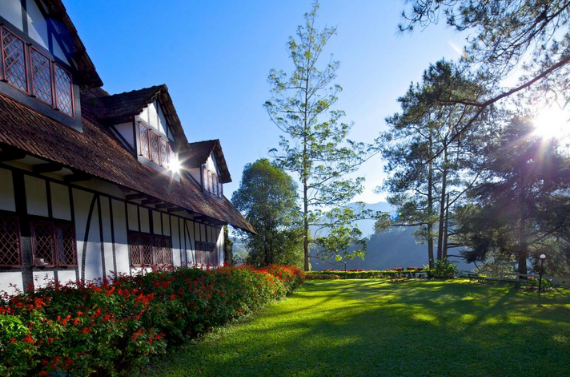 An attractive country house inspired by English heritage, The Lakehouse has wooden ceiling beams and four-poster beds. Sitting on a hill in the Cameron Highlands, the hotel offers guided jungle treks. The Lakehouse Cameron Highlands Resort is 1,000 meters above sea level and overlooks the Sultan Abu Bakr Lake. The nearest city is Ipoh, a 90-minute drive away, while Kuala Lumpur is a 3-hour drive away. Rooms at Lakehouse Cameron Highlands feature antique pieces such as antique table fans and a rotary dial telephone. Guests can settle into one of the comfortable chairs in the reading room and enjoy quiet moments by the fireplace. There is also a game room where guests can play board games. The Lakehouse Resort offers a safety deposit box at the front desk. The Cameron Bar has a wide selection of liquor and a TV with sports channels. Lakeview Terrace is a great place for English tea in the afternoon.
Price per night: From RM504
Address: The Lakehouse Cameron Highlands, 30th Mile Ringlet, 39200 Cameron Highlands, Pahang
Phone: 05-495 6152
Website: https://lakehouse-cameron.com/
So, if you are planning a weekend getaway, then pack your bags and settle in the lap of nature by staying at one of the resorts from the list. Have you visited any of these mountain accommodations before? Tell us what you think. Know more about Kuala Lumpur. Subscribe to our email list and get the latest blog updates and more.