Would you like to get to know the real Malaysia? Then why don't you take a trip beyond the city limits of Kuala Lumpur? You'll find yourself in some pretty amazing countryside or "kampung" situated in the Central Region. There, you can again play like a kid, enjoy the scenery, breathe fresh air, and you can live the moment. Kuala Lumpur may be Malaysia's largest, most developed achievement as a developing country, but its traditional rural roots remain largely untouched. Many people also love the simple pleasures that kampung's life has to offer, the connection to nature, the seasonal climate, fresh air — all things that even the most advanced of cities can't replace. If you're thinking how to enjoy the peace and serenity of a simple Kampung life in Malaysia, read on_
5 beautiful traditional villages near KL you must visit
1. Kampung Banghuris, Selangor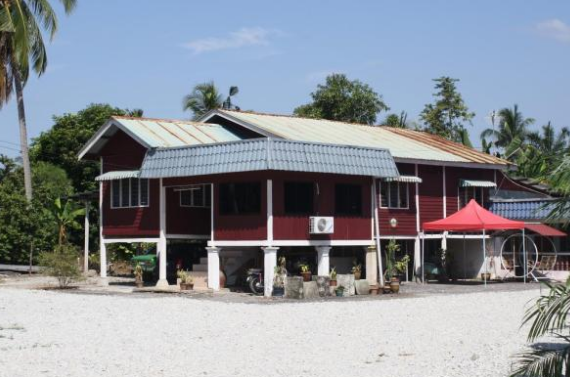 This lovely little village, situated not far from Kuala Lumpur International Airport, has a good agricultural base. Don't be surprised to see coffee, rubber, and oil palm plantations along with freshwater fish farms and fruit orchards. The small cottage industry grows on home-made cookies, tapioca chips as well as other local snacks. In fact, the landscape of this village can only be explained as abundant! So here is the history and the heritage. Visit the village for Hari Raya Aidil Fitri and see the celebrations and festivities of the village-folk. Usually, the celebrations are a reason for "merewang," an activity in which everyone comes together in a commonplace to prepare and cook food for the celebration. It is during these gatherings that one will fully appreciate the community spirit of the villagers as they represent all the modern corporate qualities of teamwork, leadership, time management, delegation, and much more!
Location: Homestay Banghuris, Lot 1829, Jln. Tailong, Kg. Ulu Chuchuh, 43950, Sg. Pelek, Sepang, Selangor.
2. Homestay Lonek, Negeri Sembilan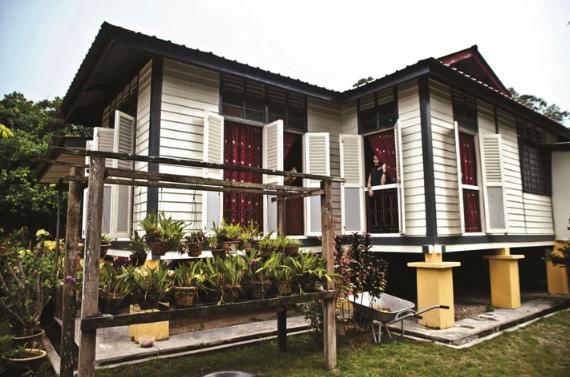 This village is simply a perfect picture with timber dwellings sitting on large, well-controlled lawns and the paddy field scenery reaching as far as the eye can see. The people who live here take great pride in their heritage and community. They communicate with a heavy Negeri Sembilan accent and introduce you to typical Negeri Sembilan cuisine, the popular one being salai masak cili api, a smoked beef baked in a gravy of coconut milk, turmeric and chilies. Here, traditional folk games are very much active and tourists can learn the Malaysian variant of hoop rolling using bicycle wheel rims, coconut bowling, and palm frond tobogganing. If you don't mind having mud on your feet (and hands, face, and hair), you can try "mengocak ikan" local pastime or paddy field fish grasping.
Location: Homestay Kampung Lonek, No. 10, Kampung Lonek, 72200 Batu Kikir, Negeri Sembilan.
3. Homestay Rawa, Negeri Sembilan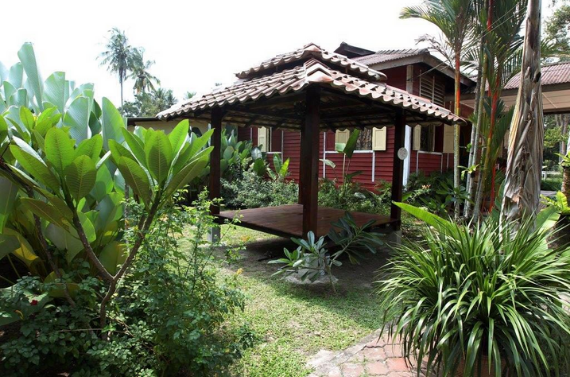 The latest in the many winners of the ASEAN Tourism Award (as of 2019), Homestay Rawa has one thing several other villages do not have: horses! Horseriding is a famous activity for newcomers to enjoy the beauty of the village as well as its surrounding hillsides and plantations. It's time for your visit to coincide with the fruiting season, and enjoy the best of Malaysian fruit such as mangosteens, durians, rambutans, and langsat. Fans of sweet treats will be pleased to find that the village ladies will be more than pleased to offer their secret recipes for godok golumang cakes, fist-sized banana fritters caramelized in brown sugar, and kuih bahalu, little sponge cakes similar to French madeleines baked over a charcoal fire in brass moulds.
Location: Lot 23, Lorong KRU 10, Kampung Rawa Hilir, 71750 Lenggeng, Negeri Sembilan
4. Kampung Sungai Sireh, Selangor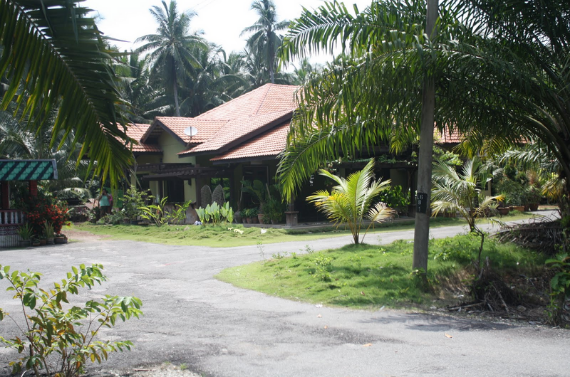 This quiet, 1,000-acre village is surrounded by nature. The lush wetlands forest reserve and the carpet of ripening paddy crops prepared for harvest in May and September will ease your mind. The local rivers, irrigation canals, and the sea add more to this small village's attraction. Local events are closely linked to the nearby landscape. As a guest under Malaysia Homestay, your host family is likely to take you to the wetland area for a stroll. Be ready to get wet but you'll enjoy the chance to see the area's rare flora and fauna. Additionally, explore the rivers in a kayak and let the waves move you steadily while trying to spot the wildlife here. The village-folk is particularly proud of the irrigation system used for the paddy crops-they would be more than glad to welcome you the technology involved in Korea. What's more, the smaller canals are an excellent spot to get a fast splash under the sun after a hot day!
Location: Kampong PT 1, Sg. Sireh, 45500 Tanjung Karang, Kuala Selangor, Selangor
5. Kampung Pachitan, Negeri Sembilan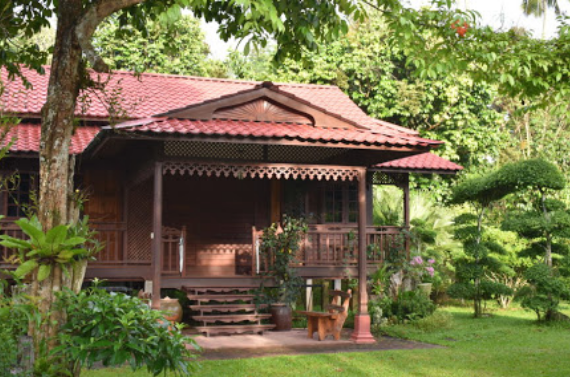 It is said that this village of around 1000 population in Negeri Sembilan was founded by the Javanese from East Java, Indonesia, who arrived here in the 1920s to live as paddy farmers. Earlier, when water supplies for paddy ran dry, palm and rubber plantations grew. Such plantations are also becoming a tourist attraction, as tourists know more about growing crops through practical experience. Wide tracts of these crop plantations control the scenery in the area but the nearby beach also boasts many attractions. Going fishing on the jetty or just sitting by the beach to catch shellfish for a later meal is a pleasure. You can also choose to canoe along with the mangrove location and do a spot of birdwatching. What is special here is the Javanese culture and traditions that are still powerful and reflected in the spoken language, food, games, and music. For example, visitors to Kampung Pachitan will definitely have a taste of Nasi Ambeng (a menu consisting of steamed white rice served alongside the chicken in soy sauce and beef stewed over hours in thick gravy as well as other spices), pecal (a regional salad served with peanut sauce), and tempe goreng (fried fermented soybeans), etc. It recently got an ASEAN Tourism Award in the Homestay category.
Location: Homestay Kampung Pachitan, No.37, Taman Nuri Fasa 1, Jalan Besar Chuah, 71960 Chuah, Port Dickson, Negeri Sembilan.
Malaysia is much more than just its twin towers and the landmarks of its city. There are several traditional villages and Modern Villages out in the rural areas, each with its own cultural richness, colors, and characteristics. These traditional villages are just perfect to experience the old fashioned lifestyle.