Malaysia can be considered as one of the most spectacular countries as it features some beautiful beaches, national parks, rainforests, and waterfalls all around the globe.
Fan Fact - Malaysia is divided into two parts, the eastern part, which is known as Borneo Island, and the western region known as Peninsular Malaysia. It is a must-visit destination and is loved by tourists from all over the world. Also, Malaysia has people from various religions and countries, and that is why it is so rich in terms of culture and heritage!
For all our friends staying abroad, Bentong is located in Pahang, which is one of the largest states in Malaysia. If you have heard of Pahang, you will know that it is home to our National Park (Taman Negara), which is so massive that it spills into two neighboring states (Kelantan and Terengganu) in the east coast. Now Bentong itself is one of the 11 districts in the state of Pahang, known for its green hills and durians (yes, the King of fruits itself).
Bukit Tinggi is also a small town in the Pahang district but has many amazing things to do. It is famous for horse Trail Rides, Japanese Village, and the type of food served here. There are numerous places to visit in Bukit Tinggi Malaysia, such as Karak Highway, Rabbit Farm and so much more!
In order to help you out, Kuala Lumpur Hospitality a list of places to visit during a day trip to Bentong and Bukit Tinggi Malaysia (you can thank us later, folks!).
So are you ready for a whole new adventure, people? Read on-
Interesting Attractions to Visit in Bentong, Pahang-
Japanese Village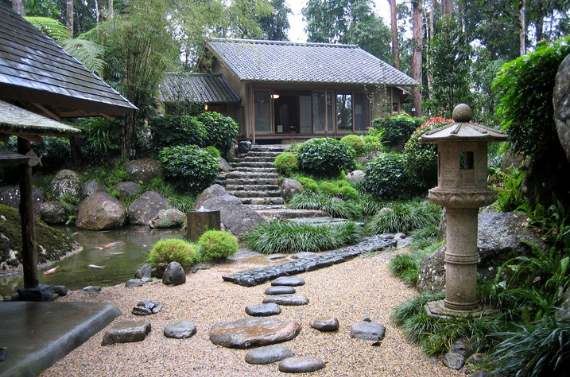 We at Kuala Lumpur Hospitality recommend that your first stop in Bentong should be at the Japanese Village, especially for young couples, kids, and families. The setting here is similar to what you might find in Japan or your favorite Japanese TV series! Fun Fact- in order to reach here, you need to walk uphill and climb up 88 steps, so a certain level of fitness is definitely required, folks!
You can take in some fresh cool air while making your way up to the top. Also, the koi ponds are the star attraction and a good spot for a photography session.
Good news for all ladies and girls, if you love those kimono costumes, you can rent them and take a photo of yourself wearing the beautiful traditional attire!
Address: KM 48, Persimpangan Bertingkat Lebuhraya Karak, Colmar Tropicale, 28750 Bentong, Pahang, 28750, Malaysia
Bilut Extreme Park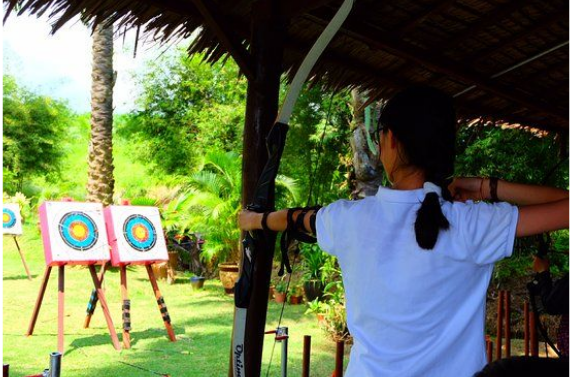 If exploring the unchartered, unexplored territories, doing adventurous things have always been your hobby, Bilut Extreme Park should definitely be on your bucket list (adrenaline rush guaranteed!).
All extreme sports enthusiasts, are you guts listening?! How would you like to ride an All-Terrain Vehicle (ATV)? You will pass through the stream and oil palm plantation as part of the ride. A professional ATV driver will lead the way so that everyone is on the right trail. Other than that, you can also have fun with paintball and be Robin Hood for a day by trying out archery. The best part- all activities are suitable for all age groups (a win-win situation for all!).
Address: Kampung Baharu, 27600 Bentong, Pahang, Malaysia
(Read:https://www.kualalumpurhospitality.com/blog/7-adventure-activities-in-malaysia-for-the-thrill-seekers)
Botanical Garden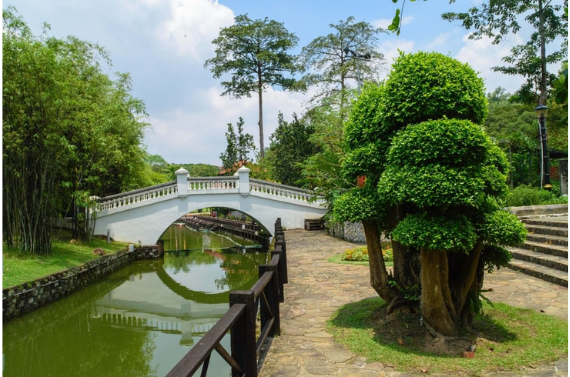 Another major tourist attraction that is situated very close to the Japanese Village is the Botanical Garden. Get closer to nature and take in sights of herbs and orchids, or view wildlife like monkeys at this magnificent Botanical garden! This can be considered a great place to unwind and escape the hustle and bustle of city life, regain equilibrium, and rediscover your sense of true self (#heavenly).
Address: KM 48, Persimpangan Bertingkat Lebuhraya Karak, Colmar Tropicale, Pahang, 28750, Malaysia
Interesting Attractions to Visit in Bukit Tinggi-
Japanese Tea House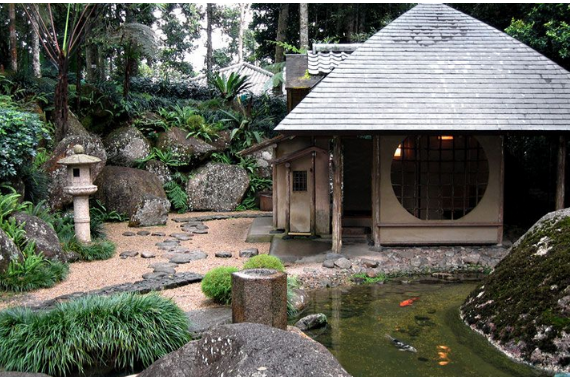 Flush with many cultural flavors, Zen-influenced Bukit Tinggi grants you soulful retreat amongst a dense forest with sense-intoxicating lush flora and fauna. A small town in the Pahang state is situated on a highland at the height of 1000 m above sea level. It is regarded as one of the top hill stations in Malaysia that offers travelers exceptional escapade in its French-styled Colmar Tropicale and Zen-inspired Japanese Tea House. You can also witness the divine Japanese Tea Ceremony there and add to your experience.
Address: KM 48, Persimpangan Bertingkat Lebuhraya Karak, Colmar Tropicale, Bukit Tinggi, Pahang, 28750, Malaysia
Karak Highway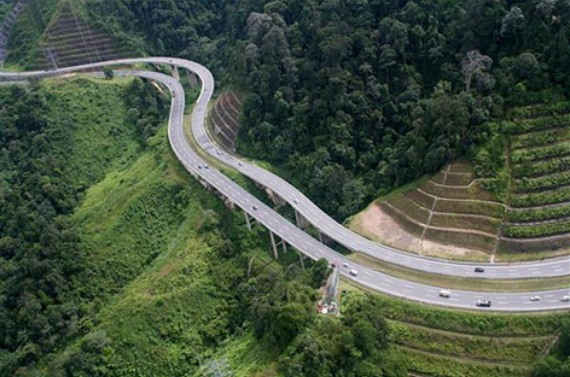 A fair warning for all those who plan to visit this place- this place is not for faint-hearted! I repeat- Not for faint-hearted at all!
The Karak Highway can be one of the most notorious haunted places in the whole of Malaysia. Connecting Genting Highlands with Cameron Highlands, two of the most famous tourist destinations, the long and winding E8 Expressway has witnessed way too many accidents. Some unconfirmed sightings are of a lost young boy searching for his mother and of a yellow Volkswagen that continues indefinitely in line once you overtake it. Oh, and did we mention, the Volkswagen does not have a driver! Brr Creepy isn't it?!
Address: The E8 Expressway, also known as the Kuala Lumpur–Karak Expressway
Bukit Tinggi Rabbit Farm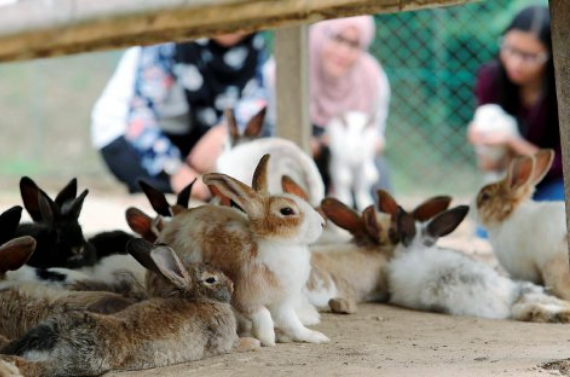 Bukit Tinggi's Rabbit Farm is home to not only 200 bundles of rabbits but also other animals like peacocks, donkeys, and guinea pigs are found on the farm. You can touch, feed, play with, and take pictures with them. Fret not, if you are traveling with kids, and they are afraid of animals as drawing and painting classes are also available (yay!).
Address: Ersimpangan Bertingkat Lebuhraya Karak, Bukit Tinggi, Malaysia