The most popular Chinese temples in Kuala Lumpur are located within the popular Chinatown KL district, where you can experience the daily life of the city's Chinese community. Dedicated to Buddhist and Taoist deities, these well-preserved sanctuaries have been serving the local community for hundreds of years and feature intricate architectural styles, statues of various deities, hand-painted statues, and open-air pavilions. Huh. The best time to visit these temples is during the annual festivities such as the Chinese New Year and Vesak Day, where hundreds of devotees come from all over the country to pay their respects and get their fortune told by the resident monks. Whether you are looking to create a memorable photo opportunity or simply enjoy the peaceful atmosphere, read on our list to visit Chinese temples in KL.
1. Khoo Kongsi Temple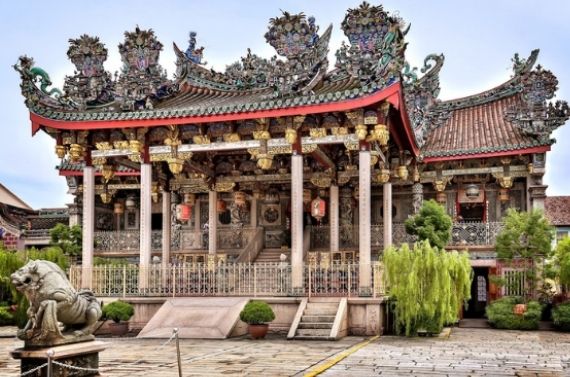 Khoo Kongsi Temple is one of the iconic heritage of Penang which represents the Hakka community. The temple was built in the 19th century, decorated with stone carvings and frescoes of divine guardians, gods, immortals, carpets, and dragons. It is a nickname for Chinese families who come to worship their ancestors. The temple incorporates its unique history, with an association house, a traditional theatre, and a rot house for members of the clan gathered at a granite-paved crossroads. The temple is located in Cannon Square in the center of Old Georgetown.
Address: 18, Cannon Square, Georgetown, 10450 Georgetown, Pulau Pinang, 04-261 4609
2. Ling Sen Tong Temple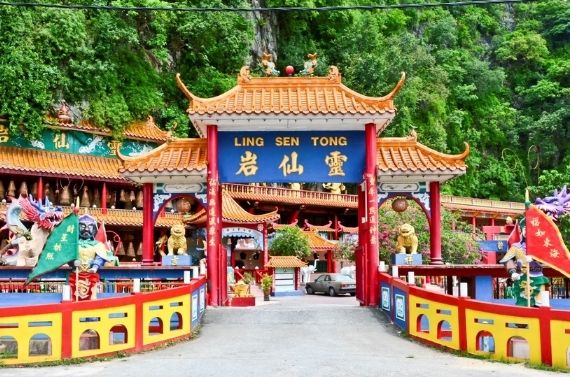 Ling Sen Tong Temple is a Taoist cave temple at the bottom of a limestone hill in Ipoh, Perak. Its name is literally translated as 'the rock of heavenly spirits'. It is right next to the Sam Poh Tong Temple with Jalan Gopeng. The temple has many designs, such as animals, gods, and other characters from Chinese folklore. You will find colorful sculptures of Chinese mythology, including the famous Monkey King from the famous classic tale Journey of the West.
Address: 31350 Ipoh, Perak
3. Thean Hou Temple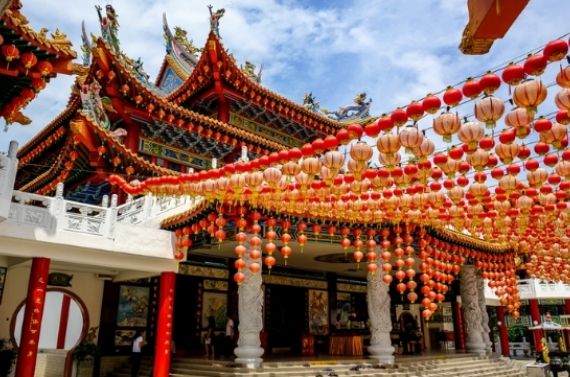 The Thin Hou Temple is a stunning six-level Buddhist temple that recalls Tian Ho, a goddess said to protect fishermen as well as Guan Yin, the goddess of mercy. Located along the Jalan Klang Lama Road, it is one of the oldest and largest Chinese temples in Southeast Asia since it was built in 1894. Offering ample photo opportunities, the temple is furnished with intricate embellishments, ornate carvings with the contemporary architectural style and traditional designs, and hand-painted murals. Also known as the Temple of the Goddess of Heaven, it has a Chinese medicinal herb garden, turtle pond, well, and a sacred Bodhi tree.
Opening hours: Daily: 09:00 - 18:00
Address: 65 Persian Andah, Off Jalan Syed Putra, Kuala Lumpur
4. Chan See Shu Yuen Temple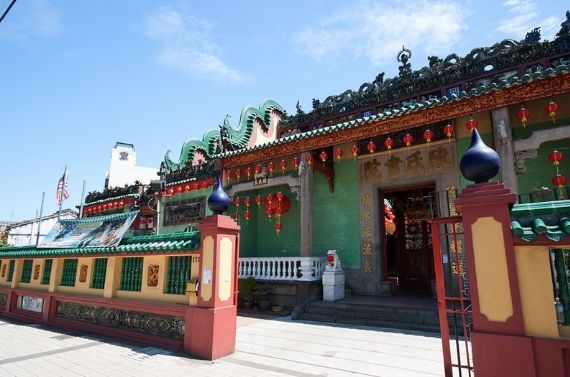 Chan Si Shu Yuen Temple is one of the largest and oldest surviving Buddhist temples in Malaysia. Located at the southern end of Jalan Petaling, it features a distinctive open courtyard and symmetrical pavilions and is decorated with colorful paintings, woodcarvings, and ceramic fixtures. Built between 1897 and 1906, it is a fairly elaborate temple: from the outside, you can see intricately carved Kwang-tong ceilings, gables, and specially crafted terracotta friezes with monumental Chinese history and mythological scenes. The interior of the main temple has scenes of gold-painted warriors with lions, dragons, and other mythological creatures.
Address: 172, Jalan Petaling, City Centre, 50000 Kuala Lumpur, Wilayah Persekutuan Kuala Lumpur, Malaysia
5. Kuan Ti Temple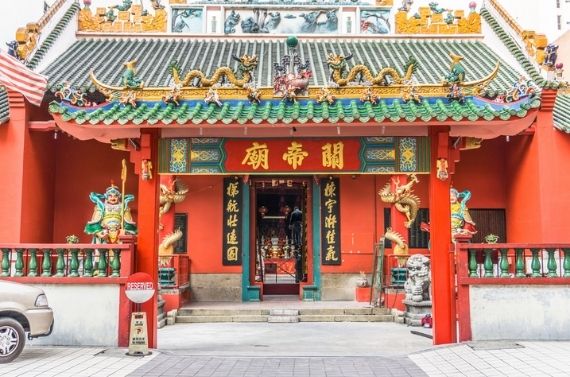 The Kuan Ti Temple is a 121-year-old Taoist temple located along with Jalan Tun HS Lee. An easily recognizable-building with a bright orange façade, it is dedicated to Gundi and the Taoist God of War and Literature; Behind the temple is a red-faced, long-bearded idol of Gundi. Also known as the Guandi de Temple, on the altar in front of the statue of Gundi (also known as Guan Gong or Guan Yu) is Guan Dao and Guan Ji - a famous sword and spear. Recognized in the Sui dynasty (580–618 AD), devotees believe that Gundi's weapons have special powers and will be blessed by 'touching' or 'lifting' the 59 times copper guan dao.
Opening Hours: Daily, 07:00 – 19:00 (opening hours may vary, so please check with the temple keeper)
Address: Along Jalan Tun H. S. Lee
6. Sin Sze Si Ya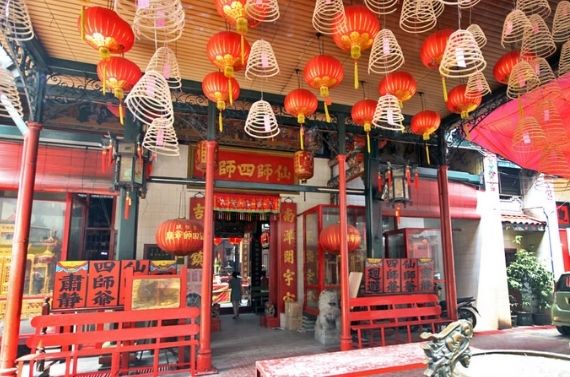 The Sin Sze Si Ya Temple is a major cultural center for the city's Chinese community, especially during festivals such as the Chinese New Year. Chinatown is considered the oldest Taoist temple in Kuala Lumpur, it was built by Yap Ah Loy in 1864 and dedicated to the sinful god's Sin Sze Si Ya. Compared to the main prayer hall and two smaller side halls, the temple grounds have open-air pavilions where devotees light incense and jaw. During the day, you may find devotees crawling under a table right in front of the statues of Sin Sze Si Ya. This unique practice is believed to help reduce the mortal burden. Devotees also claim that circumambulation on the main altar of the temple thrice will bring good luck.
Address: 113A, Jalan Tun H S Lee, City Centre, 50050 Kuala Lumpur, Wilayah Persekutuan Kuala Lumpur, Malaysia