Malaysia never ceases to amaze you. There are many places that are not popular but should definitely be on your must-visit list. The country is rich in nature- with mountains, beaches and landscape along with many outdoor activities that tourists can participate in.
Today we bring you activities that you can try in Ipoh and Gopeng.
Ipoh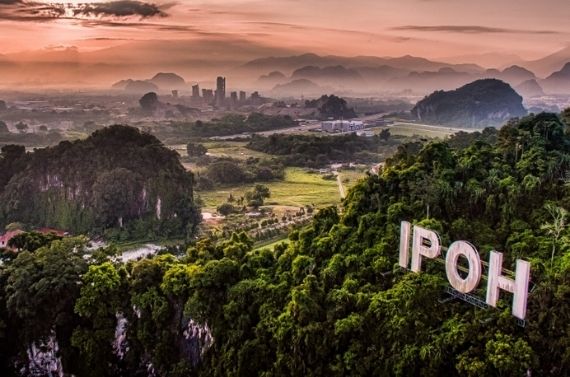 Ipoh is a city in northwestern Malaysia, known as a gateway to the Cameron Highlands hill station. In the former Hakka Miners' Club, Han Chin Pet Soo is a museum about the tin-mining industry and Hakka community. Sam Poh Tong is a Buddhist temple in a limestone cave. To the south, Kellie's Castle is an unfinished mansion built by a Scottish planter. Southeast, the vast Gua Tempurung cave has dramatic rock formations.
Activities that can be done in Ipoh
Kok Lok Tong Cave Temple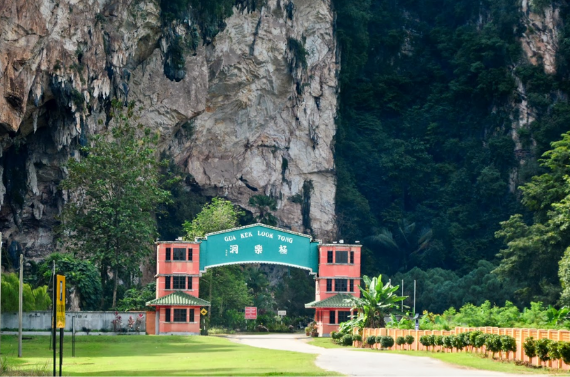 Kik Lok Tong Cave Temple is a tourist attraction, this temple is set in a huge limestone cave behind the Gunmat Rapot. The complex has a central altar featuring several Buddhist figures as well as various deities of Chinese deities. The most unique thing about the caves is that once you reach inside the caves another spectacular garden view is visible. Limestone hill is made of light grey to white crystalline Kinta limestone.
The Gaharu Tea Valley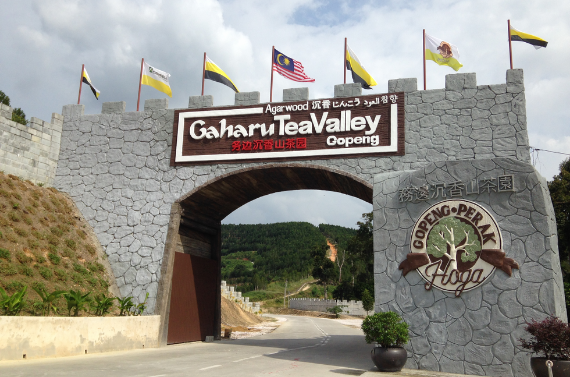 Gahru Tea Valley is an Agarwood Plantation outside Gopeng, Perak and has become an agro - tourism destination. Agarwood is a fragrant fibrous wood that forms inside the Aquilaria trees when they become infected with a certain type of mold. Agarwood is highly prized for its powerful, exotic fragrance as well as for its medicinal and healthy properties. Agarwood has become rare and endangered in the wild due to its popularity and high commercial value in Middle Eastern and Chinese cultures.
Perak Tong Cave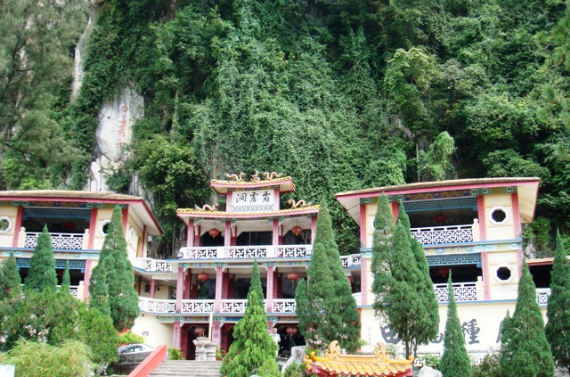 Climbing the steps and passing through a narrow entryway, the limestone cave hides in a large dome with a huge dome and closes in hidden recesses and furrows. The walls of the caves are decorated with colourful murals depicting characters and events from Chinese mythology and Buddhist scriptures. Chinese calligraphy also beautifies the walls, some of which were painted by the said Chong Yin Chat.
Visiting Kellie's Castle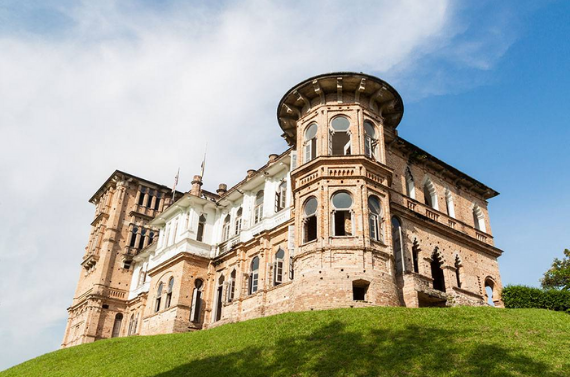 Kellie's Castle is a castle located in Batu Gajah, Kinta District, Perak, Malaysia. It is a very beautiful structure as it combines romance, tragedy and mystery. It was created in 1915, by the young Scotsman William Kelly Smith, it was either a gift for his son or his wife. Young Scotsman William Kellie Smith moved to British Malaya, now Malaysia, made and lost his fortune and left an unfinished mansion to be reclaimed by the jungle. Some people say that it is a haunted house.
Visiting Geology Museum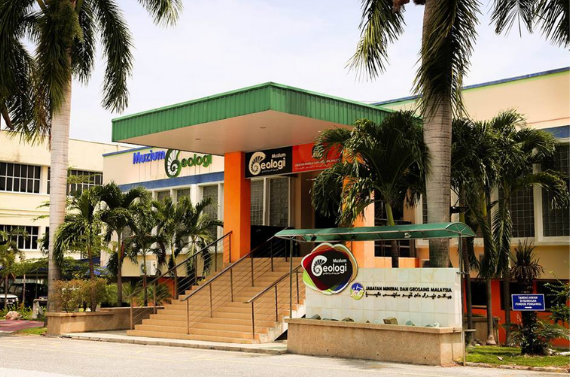 This place stores information that is useful for children's general knowledge and to increase the interest and curiosity in field of geology. It is divided into zone where we can get to know about dinosaurs and fossils, minerals, and history of such interesting things.
Sunway City Extreme Park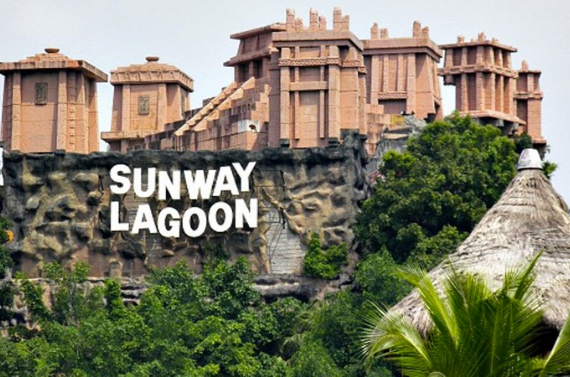 It has futsal and badminton courts and now offers activities that make your sneakers sloppy and make your spirits run fast. It has a paintball field; A go-kart track and an all-terrain vehicle (ATV) track. It intends to conduct adventure-type team-building training for its employees, primarily for corporate and government bodies. They also accept groups of individuals. Cooking and shower facilities are available.
Lost World of Tambun
It is a place full of adventures like spouting water and heart-pumping roller-coaster rides. The park includes a team-building park, which offers a mix of eco-tourism and extreme activities. It is built against the majestic backdrop of 400 million-year-old Tambun Limestone Hills.
Gopeng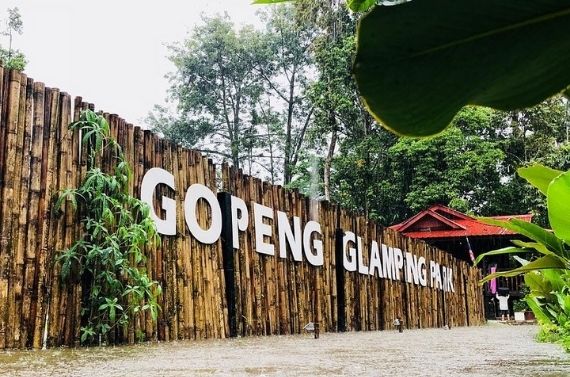 Gopeng is a quiet town in the Koper district, about 30 minutes south of Ipoh and 2 hours from Kuala Lumpur by car. Made up of majestic limestone cliffs, rivers, and caves, it is easily the destination for anyone to jump, swim, hike, and adventure. Its ancient rainforest is also home to the indigenous tribe, as well as a myriad of flora and fauna including the largest flower in the world and the rare Rajah Brook Butterfly.
Activities that can be done in Gopeng
Tempurung Cave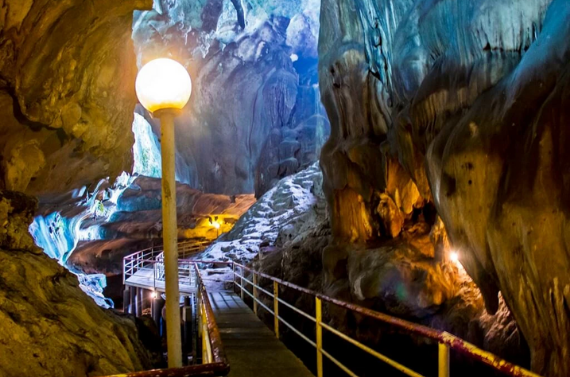 Gua Tempurang is a cave in Gopeng, Perak, Malaysia. It is popular among spelunking or caving enthusiasts. It is one of the longest caves
In Peninsula Malaysia. Part of it has been developed as a show cave with electric lighting and walkways and a range of tours of various lengths.
And difficulty. A fine river cave, the path of the river passes through the hill. There are various tours in the caves which are the main attraction here.
Waterfall Abseiling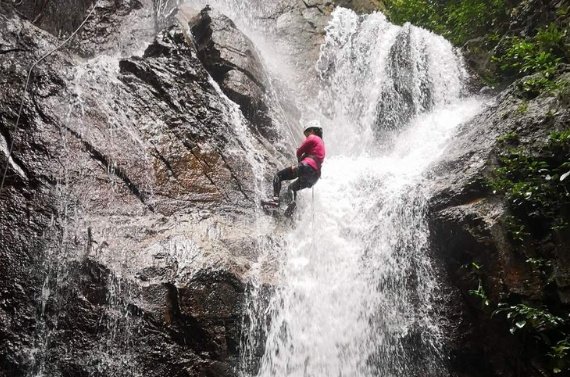 If you have always enjoyed being outdoors, then you should not be caught with hatred. This is an activity that surely will be both challenging and exciting. The activity day begins with a meeting in Gopeng Town, and you will then be transferred to Ulu Gerantum that is a 30-meter ride through a narrow-tarred village road. Once there, a short safety briefing will be conducted by professional guides. After briefing you will be taken to waterfall where you will be doing abseil.
Hiking at Bukit Batu Putih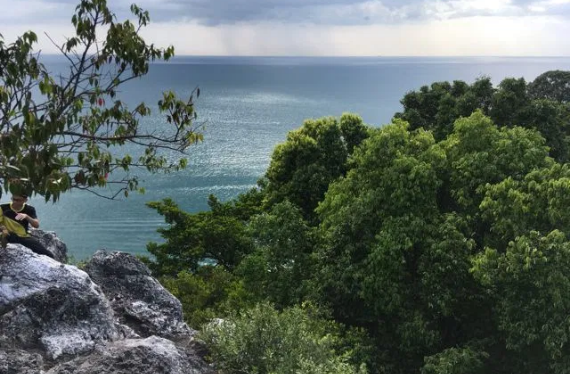 For going on adventure alone, Bukit Batu Putih should top your list. Part of a 200 million-year-old quartz ridge, this promontory is surrounded by one of the last remaining coastal rainforests of the country, with pristine blue rays on either side of it, and stretching out for miles in front of it out of the ground. The vision is spread. Access is another reason for Bukit Batu Putih's journey. Technically in Melaka it is located on the banks of Port Dickson in Negeri Sembilan.
Gopeng Heritage House Gopeng Museum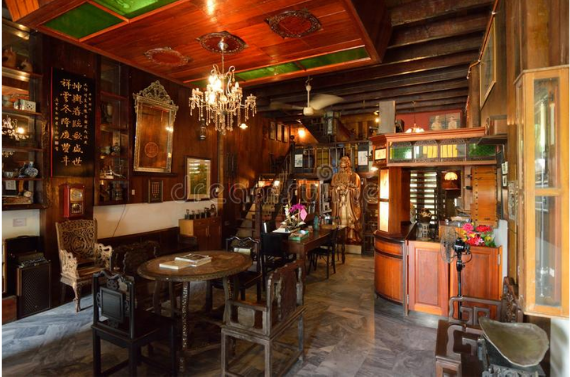 The Heritage House features items from Gopeng's glory days and includes an eclectic selection of curios and collectibles dating back to the 1960s. The museum is divided into two parts, First is at ground floor Chinese furniture, ornaments, etc. Whereas second part is on first floor, a bedroom and a seating room that can be available as overnight accommodation if you live in a traditional shopkeeper building with furniture and authentic antiques.
Rafflesia Trek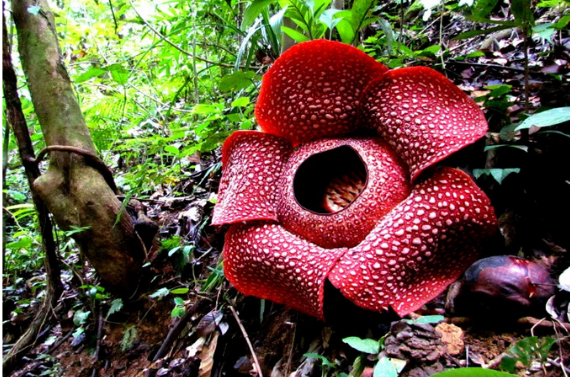 The trek to Rafflesia is near Ulu Geroh, a small village about 12 km from Gopeng, Perak. ulu Geroh, surrounded by durian orchard, rubber and oil palm estates and forest reserves too. It has taken place, from where the Rafflesia can be transported into the forest. The trek was hilly, some parts you would actually have to climb. Half up the hill, you can already see a Rafflesia. There will be some rotting bodies here and there.
Whitewater Rafting Gopeng Adventure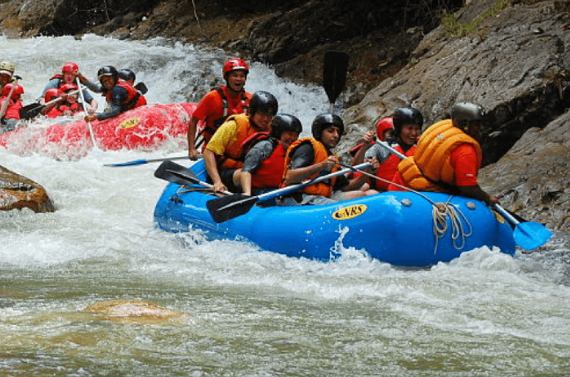 Rafting is one of the most preferred activity by youngsters nowadays, here is the most famous river rafting in Gopeng it starts from. This activity is done on Kampar river. On the river, amidst a lush rainforest you will have the thrill of dealing with exciting rapids and swimming the river of clear water. You will ride continuous rapids graded from Class I-III, and continue down the river, passing through some old tin mining grounds.
Experiencing the life of native villager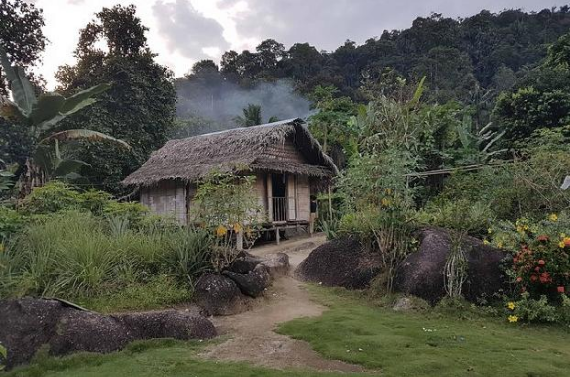 This activity is to know about the lifestyle of villager who are living in there. Through this people can spread awareness about their culture and get deep into it too. This is one of the most interesting and cultural activity done in Gopeng.