We all have been going through a tough time... The world is already suffering, and everyone is trying to get over with this nightmare of the coronavirus. There is a complete lockdown or strict movement control for most of the world right now. Businesses are shut, schools are closed, shops, offices everything has been going through a testing time.
But there are people who are home and have been asked to stay indoors. Workaholics and people who have been out all their lives should now feel privileged and blessed to have been given the opportunity to stay safe and secure at whatever place they are in. Nothing to feel bored, depressed, unhappy and cranky about. Mental health is very important. And we should not get away with it.
Let's talk about how one can be happy and satisfied and maintain mental health during this MOC period.
1. MAINTAIN PERSONAL HYGIENE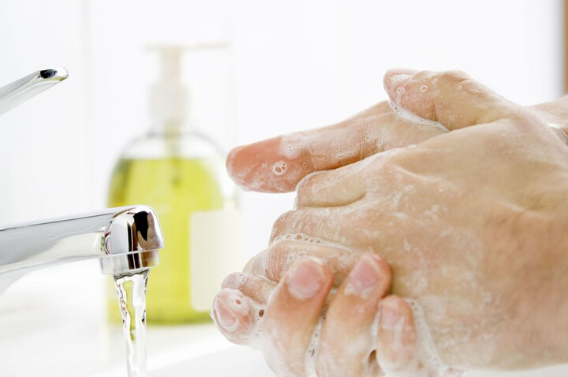 This is very important. Being home all day and every day, one tends to ignore to look into their personality development and hygiene. Procrastinating showers, shavings, brushing etc. can lead you to become very lazy, monotonous and can hit you as being very sad and lethargic. So, get up exercise do all that is required, and kick start the day all fresh and clean. This will alter the outlook for your full day's work.
2. RESPECT EVERY DAY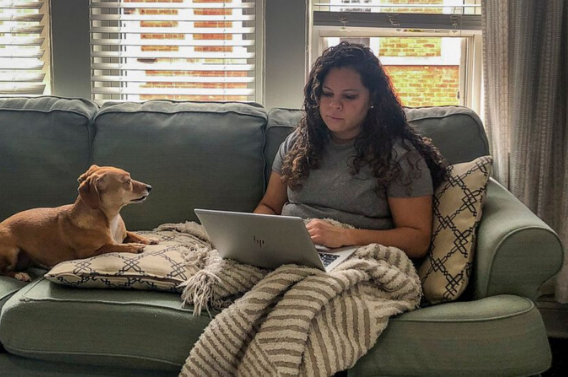 We know, since you don't have to go out and present yourself out there, one tends to let go things and start taking it for granted... But this should not be the case. Wondering which day is today should not be an ideal condition. Take Monday as a Monday and Friday as a Friday. Don't let anything decrease your moral and boost your energy by working with the same zeal and energy as you have been doing at work or any other sector of workmanship. Take this out of the mind right now that home is home and we are stuck. Respect every day as you do while at work.
3. GIVE EACH OTHER SOME SPACE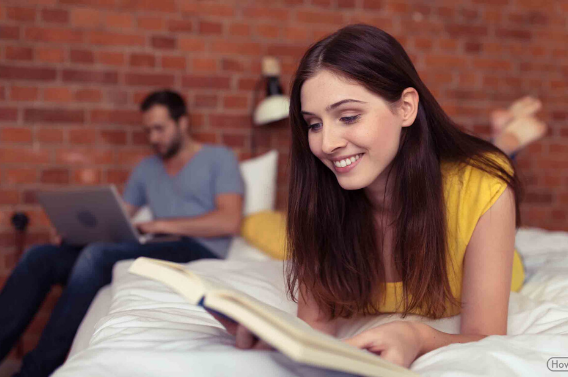 Another important way to deal with the situation smoothly is to not poke in other family members work and routine. Everyone needs space and some me time for each other. Questioning and pointing everything your partner or children or parents are doing is not the way you deal with things right now. Respect each other's privacy and let them be. For staying indoors all the time with the same people for 24 hours can test you at times. So, maintain that extra space to juggle between you and your family member for the sake of your mental health
4. SHARE YOUR FEELINGS WITH OTHERS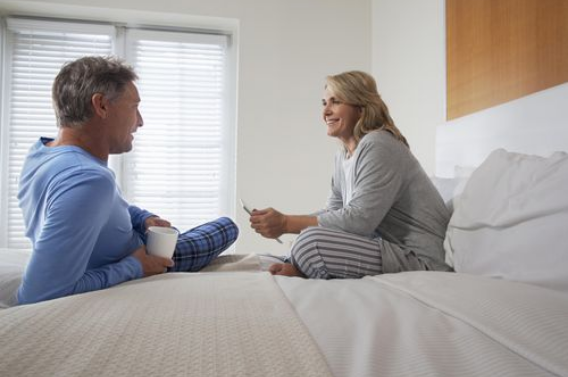 There's a lot going on in your mind right now. The negative, the outcomes, the beliefs, the anger, anxiety, sadness... All this is natural for any human with feelings to possess them but don't let this overpower you. Discuss your feeling with others. Good or bad, wild or low... Discuss discuss discuss. Venting out your inner self takes out a lot of things out of yourself and you feel relaxed. Listening to someone talk work as a therapy and talking to someone works as an exhaust. So, go ahead, grab your coffee and sit with your loved once and talk. Talking and sharing what you are feeling right now can reciprocate all the negativity and you will come out as a winner.
5. DISCUSS FINANCES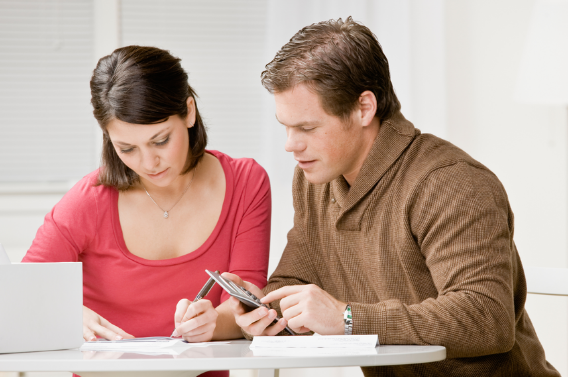 Discuss your finances and money matters with your partner. What needs to be planned, where and what needs to be invested on, how much and when; are important decisions you want to discuss and take. This will help you plan for things well in advance and will ease out the unnecessary pressure out of yourself of all the monetary issues you are dealing with your mind at the moment.
6. STICK TO A ROUTINE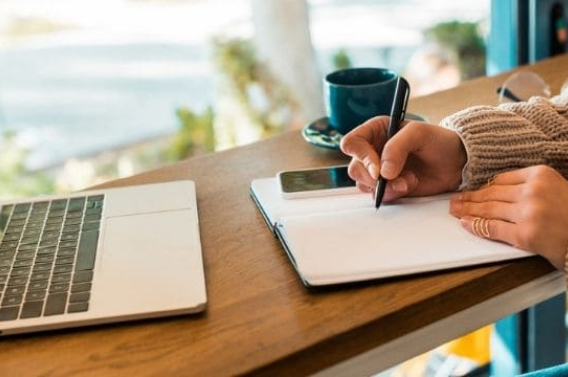 Very important. Please stick to a routine of things you do in your life and do not play with it just because it's a quarantine time. Right from waking up at the usual same time you used to, follow whatever you were doing before. Be it exercise, breakfast, shower, checking mails, reading a book, listening to music, writing a diary, watching TV or just cooking. Don't skip out anything because your routine has been shattered. You are the one who had made a routine and nothing can take that out the form you. Follow what you were doing before, with little things here and there but do it. Don't drag on to things.
7. KEEP YOURSELF BUSY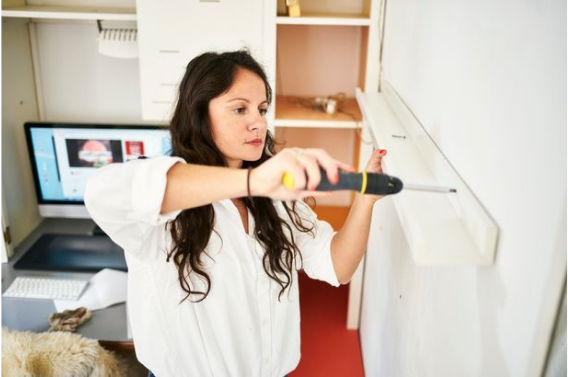 If you always wanted to learn a new skill, a new language, to read that book, dance, chant, exercise, sing, play, write etc. then this is the time. Golden hour. Get yourself engrossed in whatever thing you wanted to get in since a long time but couldn't do it just because you were busy. This is the time to keep yourself absolutely free with any unnecessary social pressure of being missed out or judged or not being present. You have ample time and learning anything new will keep your busy, excited, inquisitive and enthusiastic every day and you will get a sense of achievement by the end of each day thereby making you a happy soul.
8. MAINTAIN PATIENCE AND CALM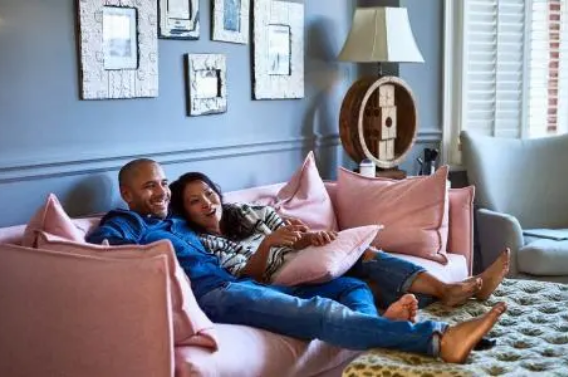 Maintaining calm can get you away from a lot of things anyway. Just a pinch of patience also will help you fly out of this quarantine before you even realize. Stay calm and compose, try to listen and understand each other's talk and concerns and deal with it. This is a very new change for everyone and NOT sure how people are individually dealing with it or treating or reacting to it. So, dealing the situations with patience and calmness will reduce your stress and anxiety. Just take a deep breath and let go.
This is a testing time for Lot of us, and it is temporary. It will go and life will get to normal before you will even realize. So just take this time to reboot, detox and refresh to kick start the happy times ahead.
P. S - Not to mention the Medicare and essential services are doing a commendable job in protecting us and making this time go hassle-free and hurdle less. It's not easy to come out and expose yourself to a deadly virus just for the sake of betterment of others. Need a standing ovation! HUGE RESPECT!