Honeymoon is for celebrating the union of two people. It is very special for a newlywed couple as it is an escape from their daily life and it gives them moments, that they will cherish forever. What makes a Honeymoon even better is the destination which the couple has chosen. Malaysia seems to have all the ingredients to make your honeymoon an unforgettable affair. It is home to some exotic locales which make for a perfect honeymoon destination. Let's talk about the 7 best destinations in Malaysia which would make your honeymoon a fantastic experience.
This dragon-shaped island is a mesmerizing place that has its origins in a legend of a dragon princess, to which it served as a resting spot during her journey to visit the prince. The lush tropical jungles, flawless beaches, countless mountain streams, and rich marine life make it a top option for you if Malaysia is what you have chosen for your honeymoon.
Did you know: The marine area around Tioman Island and eight other nearby islands have been declared as marine parks and marine reserves.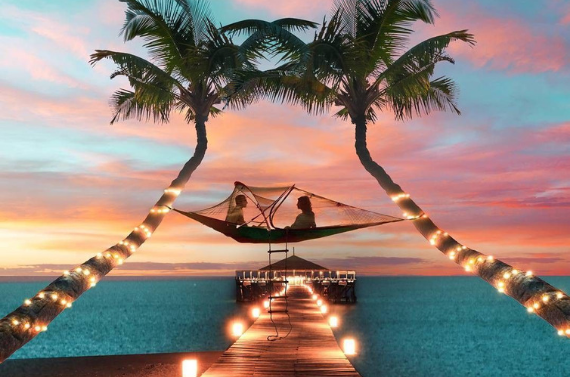 Located in Penang on the west coast of Malaysia, Batu Ferringhi beach is a place you should consider while planning for your honeymoon in Malaysia. Get lost with your better half and enjoy the sea waves in this calm and peaceful atmosphere. There are some adventurous options which you can enjoy, like horseback riding, parasailing, windsurfing, and jet-skiing.
Did you know: To cater to the influx of tourists, several major high-rise hotels have been established along the 4 km (2.5 mi) stretch of beaches, including Hard Rock Hotel.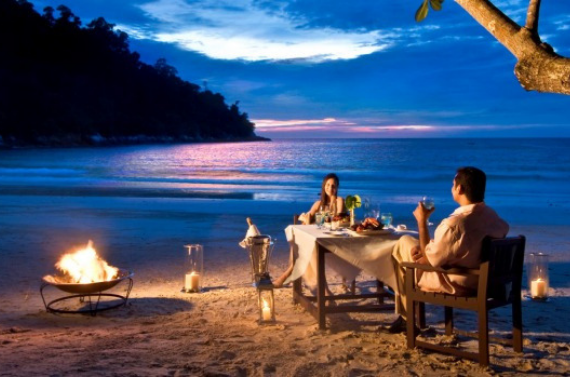 This island is known for its serene beaches, which makes it one of the favorite honeymoon destinations for couples. Teluk Nipah, Coral Bay, and Pasir Giam are the three most popular beaches on this island. The vibrant and beautiful fishes, sea cucumbers and corals add to the aesthetic value of this stunning island. Due to the beauty of its beaches, it surely has to be one of the best options for your honeymoon.
Did you know: The island has its own airport but the only airliner that flies between Kuala Lumpur and Pangkor Airport is Berjaya Air.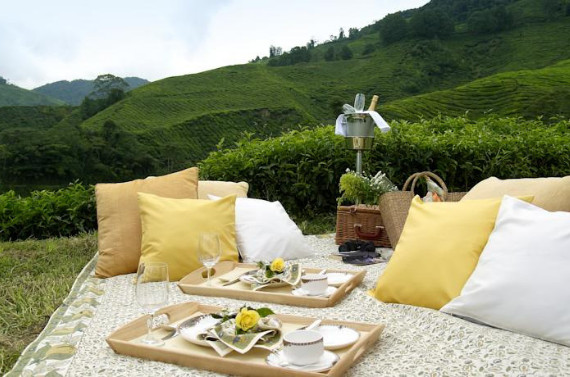 If you are fond of hills and want to spend your lovely union in a place infused with greenery, then this is the place for you. It's a quintessential honeymoon destination with tea plantations, strawberry farms, lush valleys, and hill slopes. The cool and breezy climate sets up the perfect romantic mood. Cameron Highlands should definitely be there in your list of options.
Did you know: A British explorer, called William Cameron, was the first to officially record Cameron Highlands. He described the area as a plateau between the mountains.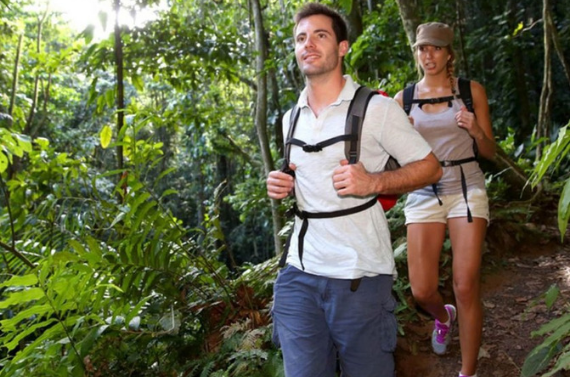 This gorgeous place is one of the most popular honeymoon destinations in Malaysia. Take a romantic walk with your beloved on the world's largest canopy walkway, visit the aborigine village, trek under the rainforest canopy, climb the highest mountain in Peninsular Malaysia, watch the flowers bloom at night and many more. Bask yourself in nature and release all your stress from the get-go in this wonderful gift by nature.
Did you know: Taman Negara is actually one of the oldest rainforests in the world, estimated at 130 million years old.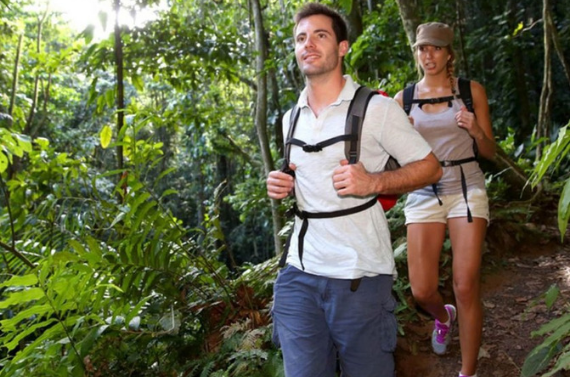 How can we forget this animated city on our list of best honeymoon destinations? This city has an array of things to explore. Be it the architectural masterpiece Petronas Towers or the Batu Caves, or the restaurants with amazing local Malaysian food, Kuala Lumpur has it all. Kuala Lumpur should be right up there with your favorite honeymoon destinations.
Did you know: Kuala Lumpur is the largest city in Malaysia by total population (1,588,750)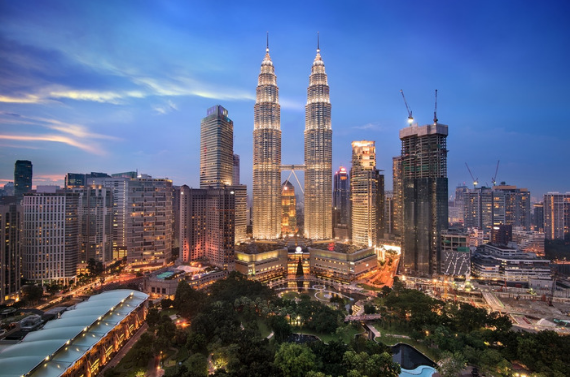 For couples who don't want to spend their honeymoon in a very mainstream way, this is the perfect destination for them. Enjoy the exciting river safari on the River Kinabatangan while encountering the diverse wildlife of Malaysia. Catch the nocturnal animals in their natural habitat, while on a night safari for an exhilarating experience. Enjoy simplicity while living in the natural lodge in the midst of the rainforest. There's so much to do here in this exciting place. This may not be for every couple, but the ones who want some adventure in their honeymoon should opt for it blindly.
Did you know: The most famous attraction here is the Proboscis Monkey which is found only here and is recognizable by the male's long, distinctive nose and a peculiar mix of colors – grey legs, white belly and tail, and an orange coat.