A trip to Malaysia would not be complete without a full course culinary experience of its delightful and delicious cuisine which is a reflection of its famous cultural diversity. Although people often come to Kuala Lumpur, their own capital in Malaysia, in Penang or Ipoh to find cheap food and not less. Among the hundreds of Muslim-friendly places, Kuala Lumpur has the most favourable Halal restaurants. The top 7 halal eats in KL include waiting places, hidden gems, and yet a queue of cafes among many other places.
1. Melur and Thyme Restaurant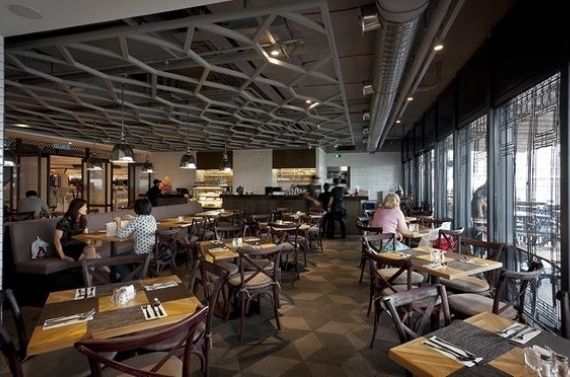 Being a halal eatery means no alcohol on the premises. Therefore, everything in Melur and Thyme is alcohol-free, including drinks. This does not mean they miss out on the excitement, as the drinks menu is still diverse, with only cooling and quirky signature mocktails such as Virgin Bellini and Simply Cooling, smoothies and freshly squeezed juices. The restaurant's fusion-Malaysian theme is also found in the confectionary menu - an interesting choice of mixed local Malaysian kuih, old-fashioned ice cream and chocolate desserts, the category of which is aptly known as 'Death on Chocolate'.
Opening Hours: Daily 08:00 – 22:00
Address: GO3H-I Level Ground, Suria KLCC, Kuala Lumpur City Centre, Kuala Lumpur
2. Sri Nirvana Maju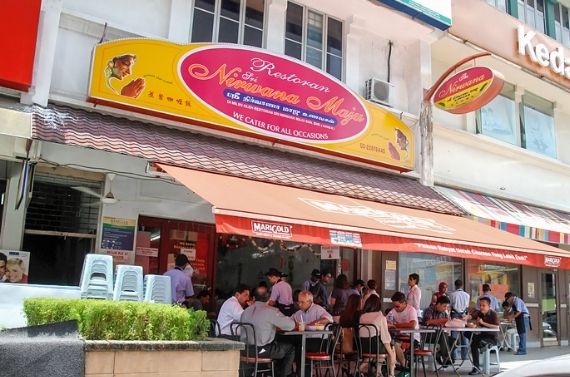 A typical banana leaf meal consists of white rice served on a banana leaf with three vegetables, pickles, fish curry, chicken curry, zucchini and a selection of curry dishes like Indian crackers. Dishes for banana leaf rice include lamb, fish, chicken and beef dishes. Chicken masala and deep-fried squid are particularly good here.
Address: 43 Jalan Telawi 3, Bangsar, 59100 Kuala Lumpur
Opening Hours: Daily 10:00 am – 01:30 pm
3. Tea Mansion Stall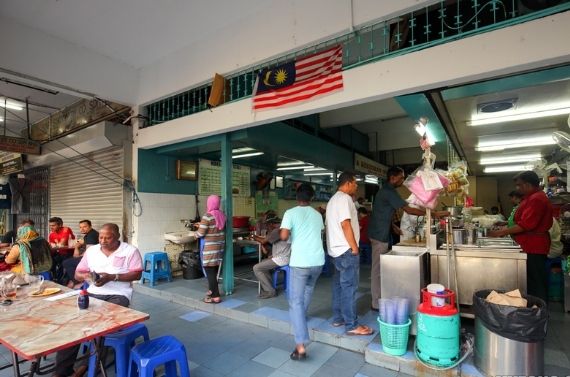 As for their Roti Special, it is also known as Roti Banjir Special. Two soft boiled eggs are poured over the roti banjir which was drenched in curry, dhal and sambal. Ask for a hot and crunchy roti canai if you like it. If you think this type of roti canai is familiar, it is because you may have seen or eaten it at Pak Ali's stall. In fact, Pak Ali drew inspiration from Haveli Tsunami for Haveli Tea Stall's Roti Special.
Address: Kuala Lumpur City Centre, 50100 Kuala Lumpur, Federal Territory of Kuala Lumpur
Hours: 24 hours
4. Hussain Café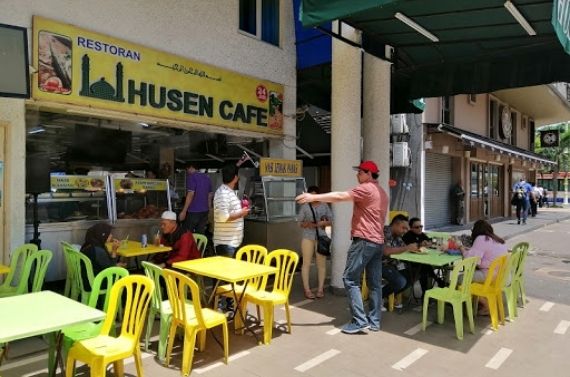 In the heart of Little India, Hussain Cafe offers a wide selection of Nasi Kandar style food. Located just minutes from KL, the main transportation hub of Kuala Lumpur, customers can choose between more than 20 sides, an extensive menu of fried rice and noodle dishes, bread and tandoori. With simple tables and chairs, Hussain is a favourite halal restaurant for locals in Kuala Lumpur.
Address: 1, Jalan Thambipillay, Brickfields, 50470 Kuala Lumpur, Wilayah Persekutuan Kuala Lumpur, Malaysia
Hours: Open 24 hours
5. Amber Chinese Muslim Restaurant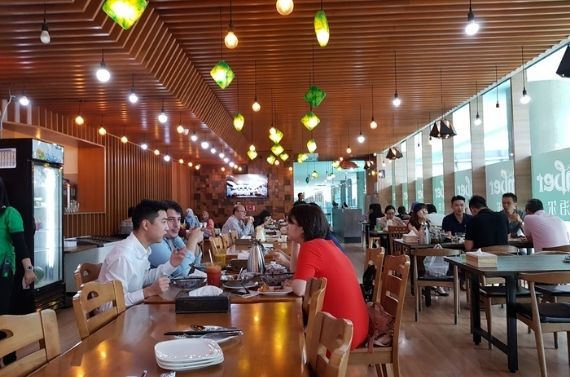 For Halal Chinese food in Kuala Lumpur, Amber Chinese Muslim Restaurant ranks with the best. Located in Bangsar South, customers can choose between noodle, seafood and a range of other Chinese inspired dishes. Highlights include cold noodles with prawns, mushroom lamb noodles and special Shin-Jiang style noodles.
Address: Unit 14, 7, Jalan Kerinchi, Bangsar South, 59200 Kuala Lumpur, Wilayah Persekutuan Kuala Lumpur, Malaysia
Opening: 11:45am–10:30pm (daily)
6. TG's Nasi Kandar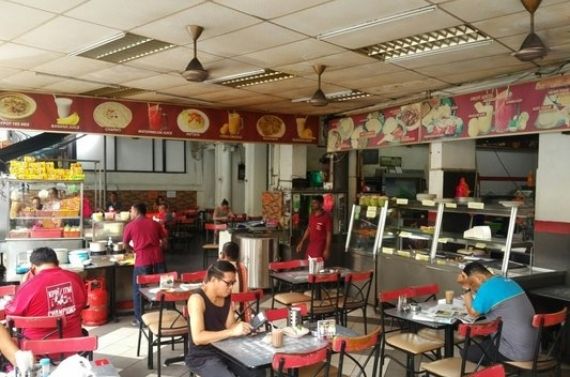 For halal Indian food in Bukit Bintang, head of the Nasi Kandar of T.G. Expect the typical self-service style of eating at many restaurants in Kuala Lumpur, with a wide choice of sides. Customers take a plate of rice and pay for what they eat. Or get something from the menu that includes chicken rice, lamb curry, tandoori chicken and many different types of bread.
Address: 5, Tengkat Tong Shin, Bukit Bintang, 50200 Kuala Lumpur, Wilayah Persekutuan Kuala Lumpur, Malaysia
Hours: 24 Hours (daily)
7. Satay Capitol 1951 – Warisan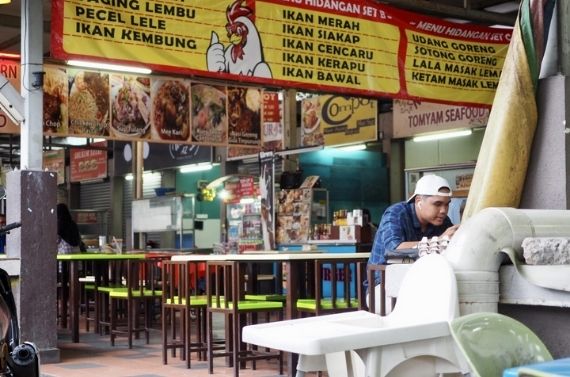 Another local favourite for late dinner, this seemingly quaint eatery has been serving mouth-watering delicious ingredients for over 65 years. The thing that makes them stand out comfortably is that their meat is extensively marinated with various herbs and spices, which is sure to add both flavour and aroma to your haunt. Choose between chicken or beef.
Address: No, 1, Jalan Haji Hashim, Kampung Baru, 50300 Kuala Lumpur, Federal Territory of Kuala Lumpur, Malaysia
Hours: 3 pm to 12 am (Sundays are holiday)
As Halal certified food products guarantee hygiene, this concept is parallel to meeting the need of health-conscious consumers on how they want to produce or prepare their food. Finally, this research is also not free from its limitations.