The best way you can know about a city is by stepping out in the streets and start walking. Take your time, check out every small stall and store, visit the museums, follow the trail of old buildings, and simply soak in the vibrant local vibe as you weave your way through the crowds!
Kuala Lumpur Hospitality brings you some of the best walking tours and heritage trails around Malaysia that you should check out to immerse yourself in the history and culture
Hurry up, read on-
LACALA Discovery Walk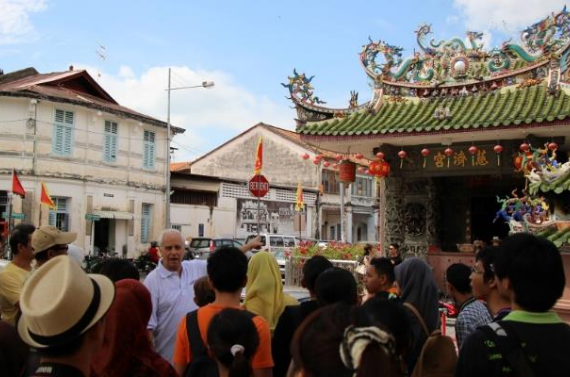 While focusing on the multicultural heart of George Town, which is also a UNESCO World Heritage Site, the LACALA Discovery Walk, will take you through an unforgettable journey through Lebuh Armenian, Lebuh Acheh, and Lebuh Cannon. In LACALA Discovery Walk, which is run by George Town World Heritage Inc. (GTWHI), you can discover the extraordinary historical fabric of a richly unique social culture and heritage!
Type of tour: Guided
Contact: info@gtwhi.com.my
Francis Light Cemetery Walk
Francis Light Cemetery, which holds great importance within the UNESCO World Heritage Site of George Town, is the final resting place for many of Penang's European pioneers, as well as Penang's founder, Captain Francis Light. If you love spooky adventures, we bet this Protestant Cemetery will surely give you goosebumps (pure adrenaline rush indeed!)
A/N- This Francis Light Cemetery Walk, which is organized by the Penang Heritage Trust, requires registration well in advance!
Type of tour: Guided
Contact: info@pht.org.my
Old Kuala Lumpur & Nature Walk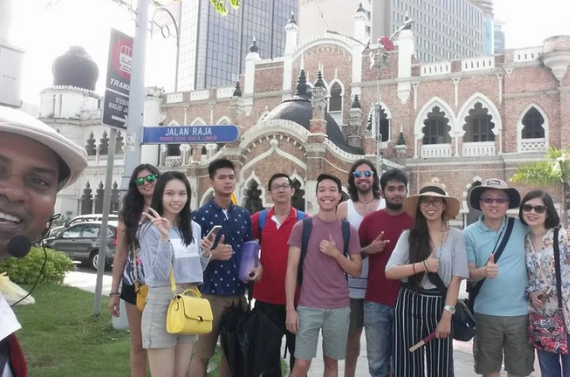 Even before Kuala Lumpur became a hustling and bustling metropolitan city, old Kuala Lumpur was dotted with settlements linked by small tracks through the rainforest.
Old Kuala Lumpur & Nature Walk will let you know how these areas have evolved over time and the economic, cultural, and historical roles they played in the formation of the current "fast-paced" Kuala Lumpur City (nostalgia alert!). This walk will help you to connect back to your ancestral roots, which can prove to be a serene experience in our otherwise hectic life schedule!
Type of tour: Guided
Contact: www.visitkl.gov.my
Kuala Lumpur Night Walk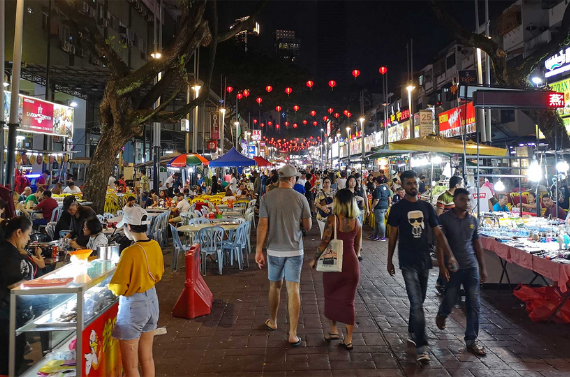 Kuala Lumpur tends to become even better post-sunset. It becomes vibrant, buzzing with energy because that is when Kuala Lumpur's nightlife begins.
With Kuala Lumpur Night Walk tour, you will get a feel of the Saturday nightlife, starting at the historic Medan Pasar area and finishing with a focus on the vibrant street markets. From Jalan Melaju to Jalan Masjid India and along the weekly Pasar Malam (night market) parallel to Jalan Tuanku Abdul Rahman, you will also witness the historical and cultural points of interest and hear stories and facts about the diverse cultural heritage of Kuala Lumpur (Time Well Spent! )
Type of tour: Guided
Contact: www.visitkl.gov.my
Kuala Lumpur Heritage Trail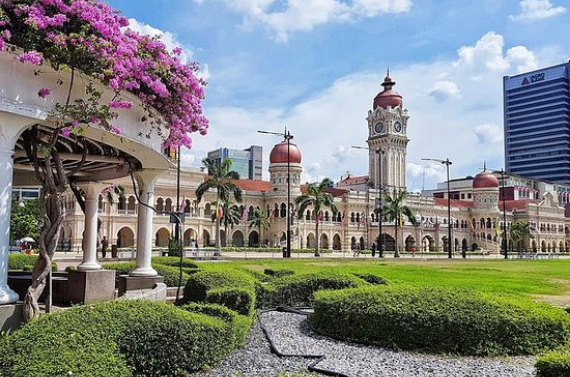 Famous Kuala Lumpur Heritage Trail tends to cover the historic buildings around Dataran Merdeka (Independence Square). It is considered the birthplace of Kuala Lumpur (KL) and is situated just beside the confluence of the Gombak and Klang rivers, giving Kuala Lumpur (meaning 'muddy confluence') its "unique name" (surprised much, so are we!)
Type of tour: Guided
Contact: www.visitkl.gov.my
READ- Malaysia- A look at some of its unique facts
Kota Kinabalu Heritage Walk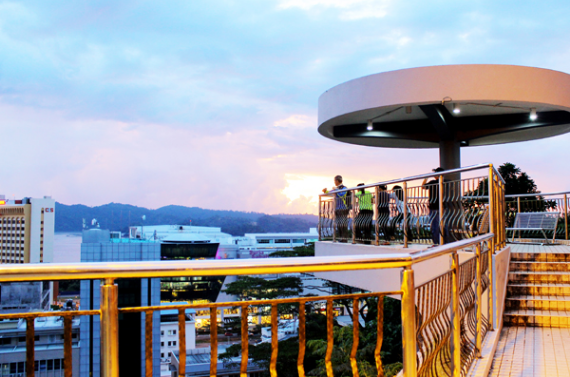 In the Kota Kinabalu Heritage Walk, you would be able to explore the rich history of Kota Kinabalu. In this two-hour walking tour, you would be able to explore the city's streets and landmarks, each with an exciting back story of its own. Stories date back to pre-war, post-war, and post-independence days, from Australia Place to the Museum Kopitiam, Atkinson Clock, Community Centre, Sabah Tourism Building, Jesselton Hotel, Malaysia Monument, War Memorial, the City Council Building and so much more. (the list is endless!)
In addition, this Kota Kinabalu Heritage Walk also incorporates a short treasure hunt, tea break, batik bandana, and Kota Kinabalu Heritage Walk booklet (money well spent!)
A small heads-up - This Kota Kinabalu Heritage Walk requires registration well in advance!
Type of tour: Guided
Contact: info@kkheritagewalk.com
Kuala Kangsar Royal Town Heritage Trail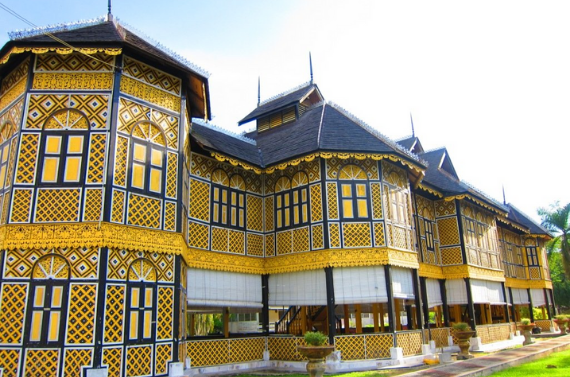 Kuala Kangsar is a district in Perak that has a vast history but is ofter overshadowed by Ipo. Did you know that Kuala Kangsart is also known as the Royal Town of Perak because it's the seat of the state palace?! (interesting isn't it?!)
The Kuala Kangsar Royal Town Heritage Trail is a collaboration between the Malay College Kuala Kangsar and the Perak State Government, which covers 23 points of interest around the district including places of worship, palaces, schools, the oldest rubber tree in Malaysia and so much more!
Type of tour: Self-guided
View map: db.ipohworld.org
Recommend the above-mentioned walking tours and Heritage Trails to fellow explorer friends and loved ones! Make sure that at least one of them is definitely a part of their itinerary.
And if you have not been to these before, now is the time to put on your most comfortable shoes and get walking, people!
Happy Exploring!