There is one famous saying that goes, "You cannot really know where you are going until you know where you have been."
Walking around a city can be considered as a great way to know about its history! And we believe that in Malaysia there is nothing better than the carefully curated museums (isn't it?!). Luckily for all wandering historians, Kuala Lumpur offers a number of buildings that are dedicated to documenting the development of this beautiful country- from its cultural aspects to its advancements in technology and architecture (you name it, we have it!).
We at Kuala Lumpur Hospitality, recommend the following museums for a fulfilling educational trip about Malaysia's past, present, and future!
National Museum of Malaysia - Muzium Negara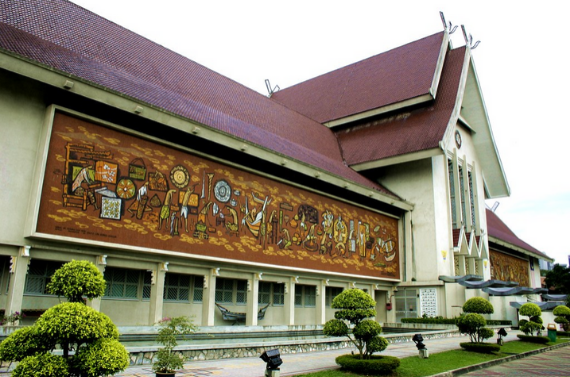 No museums list is complete without the addition of our National Museum of Malaysia, which more commonly known as the Muzium Negara. Constructed in 1963, the National Museum was designed as per the features of a Malay Minangkabau Gadang palace by the third official Agong king of new Malaysia after the independence of Malaya from the colonial forces of Britain.
Please spend a few hours exploring among the many artifacts, flora and fauna, cultural artworks, currency, and structures on which Malaysia was built on and which continue to preserve its identity. There are four halls in the museum – the Prehistoric gallery, the Malay Kingdoms, the Colonial era, and Malaysia Today, each focusing on a different period of our country with informational exhibits. We bet it's money well spend!
Address: Jabatan Muzium Malaysia, Jalan Damansara, Tasik Perdana, 50566 Kuala Lumpur, Wilayah Persekutuan Kuala Lumpur, Malaysia
Islamic Arts Museum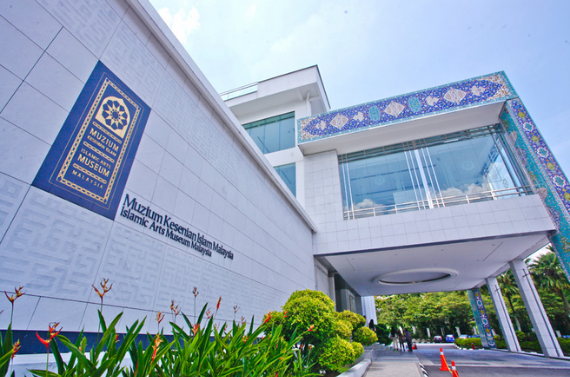 Acknowledged the intricate beauty of the religion of Islam and understood the stories behind its recurring artistic motifs with a visit to this shrine-like museum dedicated to Malaysia's national religion, The Islamic Arts Museum, Malaysia.
Considered as one of the biggest museums that house Islamic arts and artifacts from all over the world, Islamic Arts Museum also hosts some workshops and activities. Should you wish to get more acquainted with how Islam is practiced in different parts of the world. From the cradle of Islam, the Middle East, and Iran to China, India, and of course, Southeast Asia (surprised, so are we!).
A small tip- Do not forget to check out the Museum shop for unique gifts and exclusive Bank Negara Malaysia souvenirs for your loved one!
Address: Perdana, Jalan Lembah, Tasik Perdana, 50480 Kuala Lumpur, Malaysia
Bank Negara Malaysia Museum and Art Gallery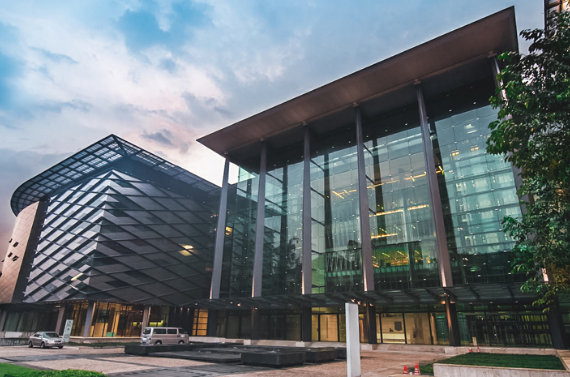 We feel that 'Secret' is not the fitting term for this magnificent new space, which is very discreetly located!
The bank's colossal art collection is awe-inspiring, and it has a good summary of Malaysian art from the last few decades. There are many essential names in its permanent collection, and the museum has an active exhibition calendar. It's mainly about fiscal exhibits, but we recommend that the art gallery on the third floor is a must-see (you would not regret that!)
Address: Sasana Kijang, 2, Jalan Dato Onn, Kuala Lumpur, 50480 Kuala Lumpur, Wilayah Persekutuan Kuala Lumpur, Malaysia
Telekom Museum - Muzium Telekom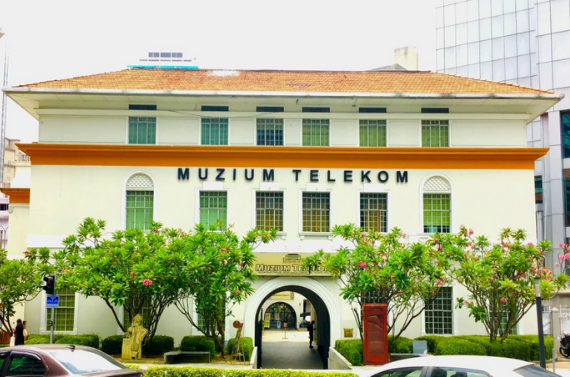 In today's digital age, the idea of a phone with real wires hanging down (apart from the ones in your office) might sound a little weird isn't?! (wireless technology, duh!). How many of us do actually remember what it was like to pick up a phone and physically dial a phone number, or to use a rotary dial altogether? Must be distinct childhood memory!
Telekom Museum will help you to go down the memory lane and revisit that iconic era! The lower floor has all the information and exhibits about early communication in Kula Lumpur and how it transformed the city. Interestingly you would be able to peruse old telephones and learn about the evolution of communication. At the same time, interactive (ironically digital) display boards make for an overall engaging and educational learning experience. Head up the spiral staircase to view an assortment of digital communication devices (fun isn't?!)
Address: Jalan Raja Chulan, Kuala Lumpur, 50200 Kuala Lumpur, Wilayah Persekutuan Kuala Lumpur, Malaysia
Royal Malaysian Police Museum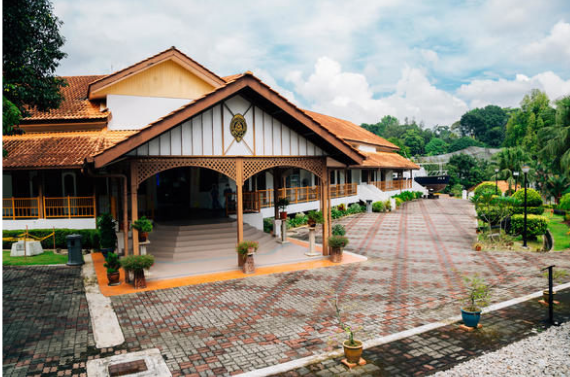 With fully loaded armored vehicles and cannons in its courtyard near the entrance, it is pretty hard to miss the Royal Malaysian Police Museum where there's a carefully curated collection of artifacts and exhibits showcasing the history and roles played by the royal police force of Malaysia (#respect)
In the first hall, you would come across the various uniforms and weapons used by the police throughout history, recording their evolution from the time of the Melakan Sultanate into what they are at present. The second hall will take you through the various eras that Malaysia went through, and includes weaponry exhibiting items confiscated from various communists and Secret Societies at the time of emergency. The last hall focuses on the Malayan Emergency period, with displays and information about that time alongside communications equipment used by the various communists and the police force's development in combating organized crime over the last few decades!
Address: 5, Jalan Perdana, Tasik Perdana, 50480 Kuala Lumpur, Wilayah Persekutuan Kuala Lumpur, Malaysia
Orang Asli Craft Museum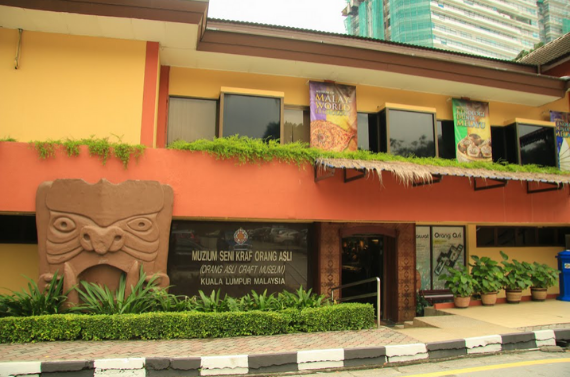 If you are looking for a Museum where you can drop up with the little ones, we feel that Orang Asli Craft Museum should definitely be on your bucket list!
With enough and more information on the history of the aboriginal people of Malaysia, Orang Asli Craft Museum is undoubtedly going to appeal to people of all age groups.
The Orang Asli Craft Museum maximizes the space they are in with various displays with explanations on the Orang Asli tribes of Malaysia. There are also exciting exhibits like traditional musical instruments and hunting tools alongside intricately produced carvings and handcrafts with fine details that any art lover would appreciate (wanna bet?!)
Address: Jabatan Muzium Malaysia, Jalan Damansara, 50566 Kuala Lumpur, Malaysia
Influenced by the many cultures that have passed through, settled down, or represent the true natives; museums present an outstanding display of the people, flora, and fauna that is unique to a country. So put on your walking shoe and get set exploring, people!