The global pandemic of coronavirus (COVID 19) that had triggered a health alarm all around the world and made us realize the vulnerability of life! There is panic all around us and the only possible way to pass difficult times like these is by maintaining positivity in the air all around. But what is the best way to do so? We recommend reading motivational books. Reading is a great hobby and is very calming for the mind. It can leave a positive impact on your mental strength.
So, we bring you the list of 6 motivation books to uplift your " Mood-o-Meter" this Quarantine because let us face it: We all need a little extra motivation every once in a while (okay, probably more often than that!)
Hey, bookworms! are you listening?
The Alchemist by Paulo Coelho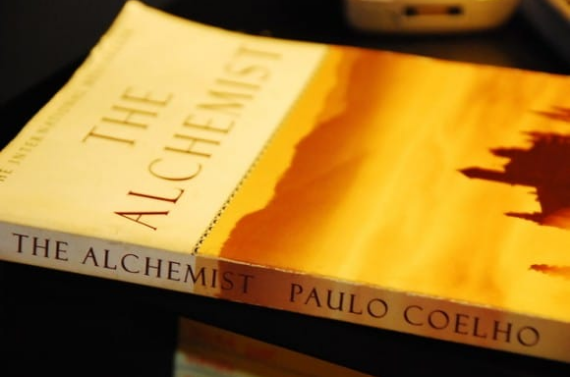 How far can you go to pursue your dreams?! The story of the young shepherd boy who wished to travel the world in search of treasure but ends up discovering a vastly different type of riches than he initially imagined in the classic novel by renowned Paulo Coelho, The Alchemist will encourage you. It will motivate you to focus on the essential things in life that we missed out on in our usual life. Remember those times when we wanted to learn something new, an art, a new skill, or simply focus on self. But back then 'time' was something we allotted only to 'important' things, or what we felt were important!
But now, how do we feel about your earlier priorities? Do they seem significant now? Stuck at home during Quarantine, we finally found the time to revisit old thoughts, habits, activities, and desires. Things finally came into perspective, and we should not let that go again (listen to your heart, always, folks!)
Daring Greatly, by Brené Brown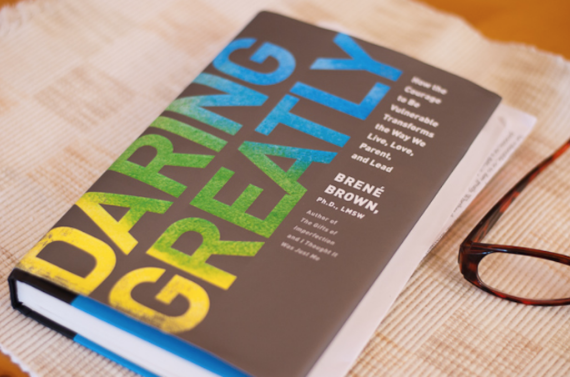 In your childhood days, you were probably taught that being vulnerable is, like, a bad thing? Well, guess what, apparently, it is not (surprised enough, go figure!)
According to renowned author and researcher Brené Brown, in order to be brave, we must first be vulnerable. She wants to change the negative perception surrounding the highly misconstrued V-word and empower us to embrace that terrifying feeling in order to work toward your life goals! Practice some self-love, treat yourself once in a while. It feels good, people!
The Life-Changing Magic of Tidying Up, by Marie Kondo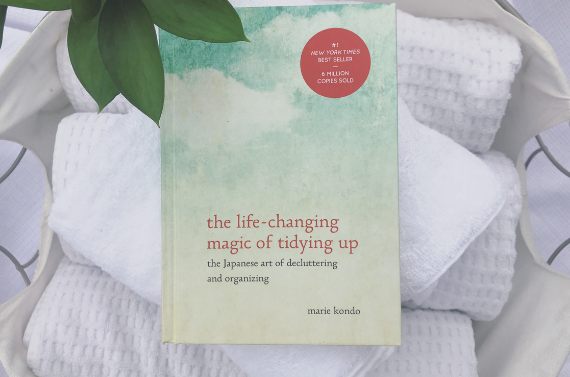 We all must have seen the Netflix series, now let's read the book ( a pure gem!) Renowned author Marie Kondo is an absolute genius, and her book "The Life-Changing Magic of Tidying Up" is full of life-altering hacks that you can apply not only to your cramped closet but also to your whole life! Interesting, isn't it?
A small tip- If you have got a few exes hanging around who no longer spark joy and happiness in your life, you know what to do! (#Wink)
You Are a Badass: How to Stop Doubting Your Greatness and Start Living an Awesome Life by Jen Sincero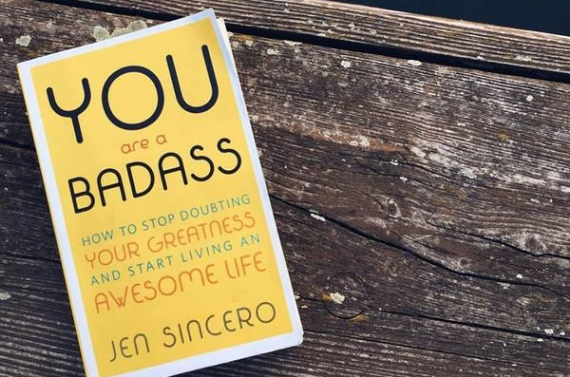 It should not come as a surprise, what the book is all about! If you want to rebuild your life, if you want to understand the true meaning and purpose of life, achieve a deep sense of satisfaction and fulfilment - then this book should be your priority!
With the help of this book renowned author, Jen Sincero provides her readers with simple exercises to help people identify their self-limiting beliefs, attitudes, and habits. She gives some great advice and does so in a humorous way to truly captivate her audience and motivate them to begin achieving the success they want from their lives (#SelfLove)
If you pick this book, you are in for a joyous ride of self-discovery this Quarantine (you can thank us later!)
Make Your Bed: Little Things That Can Change Your Life…And Maybe the World by William H. McRaven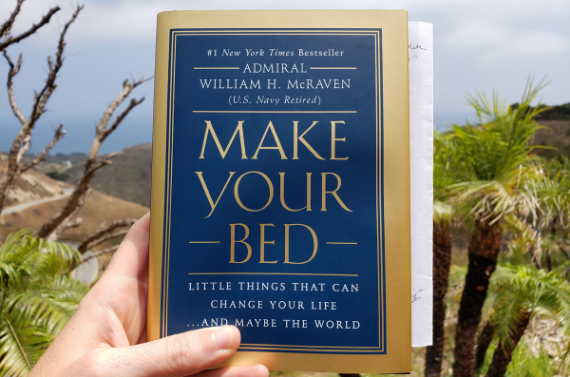 If you want to change the world, start by making your bed! (#period)
Make Your Bed: Little Things That Can Change Your Life… And Maybe the World basically outlines the lessons and the principles that author William H. McRaven learned during his Navy Seal training.
The ultimate guide to essential life lessons, this book will inspire and motivate you to achieve more in your daily lives (a true blue seller indeed!)
Mind Hacking, by Jennifer Ferguson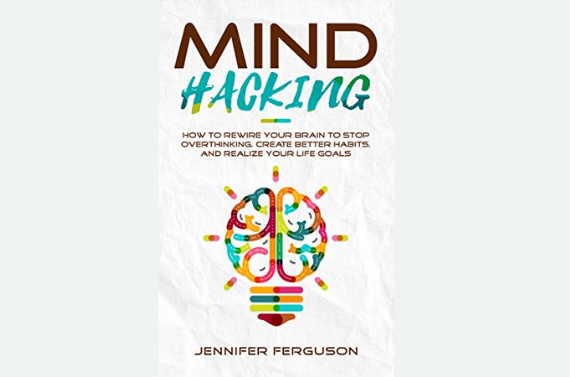 Have you ever felt like you literally cannot stop overthinking and overanalyzing every small incident and detail of your life ?! We all must have at some point in our life! And apparently, this is a bad thing according to the usual social norms! Shocking, NOT!
But fear not, Jennifer Ferguson is here to help (#ThankGod). Through her book Mind Hacking, she will teach you how to recognize and break out of those bad habits, change your negative thoughts to positive ones, and build that absolutely necessary self-confidence to take on the world (YAY!)
Books can be considered as your best friends in every walk of your life! Do you know that satisfying feeling you get after you finish the last couple of pages of a really motivating book? You know, that sense of wonder, the goosebumps, the moment when your creativity seems to know no limits, and you imagine yourself facing all of your challenges – and succeeding (pure adrenaline rush!). We feel that you should have that feeling more often!
So Happy Reading, Folks!
[Read our blog- Various Fun Activities For Children To Keep Them Active And Busy During The Lockdown Period ]
[Read our blog- Tips To Stay At Home- Healthy And Not Bored During The Quarantine Period In Malaysia ]