Malaysia is a glorious country like any other. The diversity of historical, religious and cultural fronts makes Malaysia a rich, riveting and surprising land. Dynamic cities, beautiful beaches, idyllic islands, national parks with wildlife-packed rainforests, Hindu temples and gold-domed mosques jostling for space with towering skyscrapers, monorail tracks and lip-smacking Indian and vegetarian food options. Indian cuisine has naturally become a much-loved food here and continues to contribute to the melting pot of culinary heritage like in many nations in the world. When we think of Indian food, we think of its fragrant spices, fragrant herbs, homegrown vegetables, roti and most importantly – rice. This is where our favourites of biryani, fiery curries, tandoor delights and myriad robust gravies add a special meaning to our existence. Here are some of the top restaurants with modern and fusion dishes:
1. Frangipani Restaurant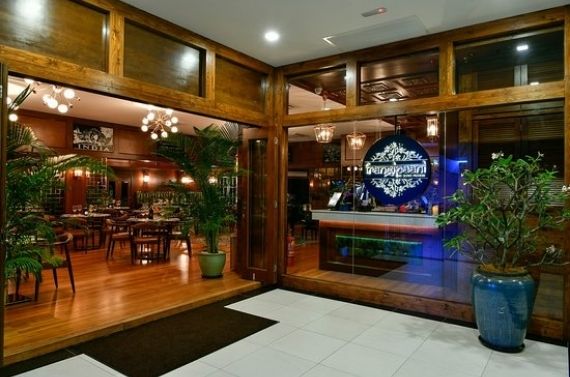 Sometimes mistaken for a reincarnation of Frangipani, a French restaurant in Changkat Bukit Bintang that closed many moons ago, Frangipani is where we like to take out-of-towners for Indian fare served in classy surroundings. While on vacation with his wife in Bali, founder Leslie Gomez was taken away by the beauty of the frangipani tree's white blossoms—Frangipani aims to imbue customers with the same sense of awe that Gomez felt that day. The restaurant's copper embellishments, warm wooden fixings and romantic lighting are all lovely, but it's the live pianist at the grand piano that warrants return visits to the romantic restaurant.
Address: The Republik, Lot No.M.03, Mezzanine Floor, Jalan Medan Setia 1, Bukit Damansara, 50490 Kuala Lumpur, Malaysia.
Website: http://www.frangipanilangkawi.com/
Timings: 11am–3pm, 6–11pm (everyday)
2. Flour Restaurant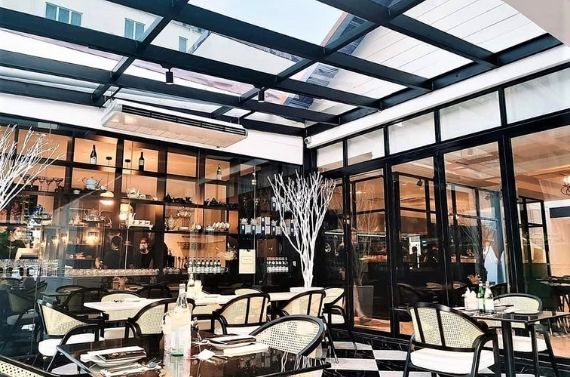 Flour is the brainchild of a couple in love. Inspiration struck the Malaysian owner when her Indian soulmate prepared a scrumptious, aromatic meal for her. From the first bite, she was in love with the food. To her surprise, she discovered that the food she was eating was prepared using her partner's father's recipe, successfully running restaurants in Mumbai, India since 1966. She was inspired! She insisted that she had to find a way to bring the explosion of flavours she had experienced to Malaysia. The journey, which culminated in the opening of this restaurant had its ups and downs, blood, sweat and tears. They learned many lessons along the way. They learned that no matter how impossible something may seem, there is always a way to achieve it. They learned that they should never give up easily on what they really want in life. And they learned that everything does indeed happen for a reason and passion is the key to finding the energy that keeps us going. You will be surprised to know that North Indian food is not always hot! In comparison to the other cuisines from India, North Indian food is richer and more colourful with well-balanced spices. Some delicacies can take long hours to prepare as they involve a number of meticulous steps.
Address: 12, Jalan Kamuning, Off, Jalan Imbi, Kuala Lumpur, Malaysia
Timings: 11am–2:30pm, 6–10pm
3. Sushi & Spice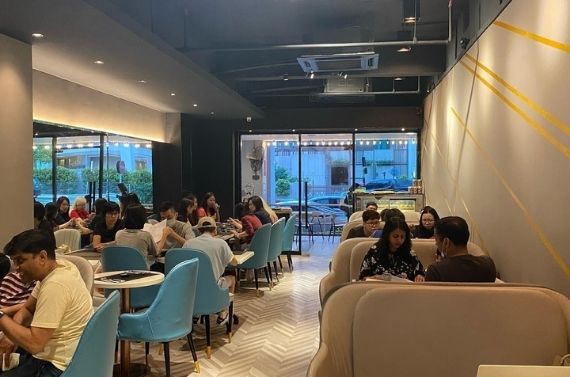 Imagine vegetarian sushi. Now imagine, various Indian vegetables in fusion with this Japanese cuisine style. Sushi & Spice is this and much more for the vegetarians in KL. Sushi & Spice by WTF delivers a tasty line-up of sustainable and healthy recipes. Each and every dish is packed with flavour and absolutely no one should complain about the number of choices available! Everything is made from scratch and there's not a piece of overly processed mock meat in sight. We give it two yums up! Reasons to visit Sushi & Spice by WTF: tasty vegan recipes; food choices that are both good for your health and that of the environment; the team cater to requests for no onion and garlic, Jain and gluten-free diets as well as different spice levels. No mock meat.
Address: 18, Jln Kiara 3, Mont Kiara, 50480 Kuala Lumpur, Wilayah Persekutuan Kuala Lumpur, Malaysia
4. Kayra Bangsar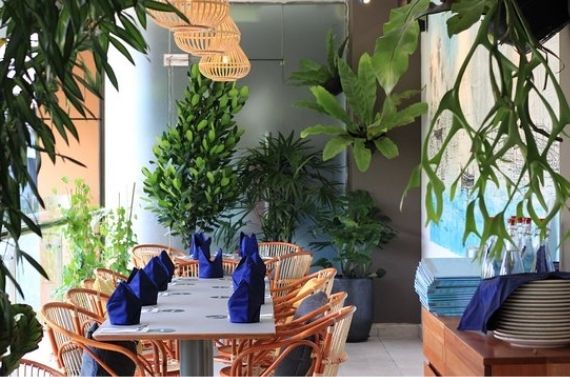 Kayra might be new in Bangsar, but it's a restaurant that's three generations in the making, the culinary culmination of a voyage that Meriam Alfonso's grandparents took from their home state of Kerala on India's Malabar Coast, reaching Malaysia and opening Johor Bahru's first Keralan restaurant in 1949. Many of Meriam's childhood memories were made in her family's kitchen, infusing the essence of heritage recipes the core of her being.
Address: 1, Jalan Telawi 1, Bangsar Baru F-8, Kuala Lumpur 59100 Malaysia
5. Gin Rik Sha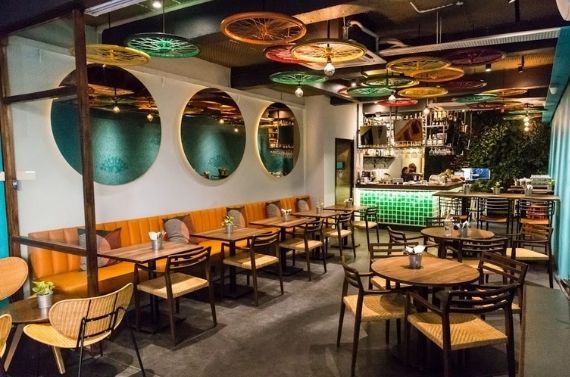 Gin Rik Sha, literally means a person who pull rickshaw in Japanese, which does not really relate with what they serve – Indian cuisine with modern twist. Gin Rik Sha serves modern Indian cuisine with a wide array selection of cocktails and other alcoholic drinks. If you don't already know, the mixologist is actually one of the top 10 mixologist and he makes home-based cocktails because he really wanted to cater the flavours to everyone's unique taste bud. We started our evening with the specially crafted cocktail for Christmas. The cocktail was well balanced in a way that wasn't too strong as it was designed for casual drinkers.
Address: 37, Ground Floor, Plaza Damansara, Jalan Medan Setia 1, Bukit Damansara, 50490 Kuala Lumpur.
Hours: Mon – Sat: 4.30pm to 12.30am, close on Sunday
6. Meat The porkers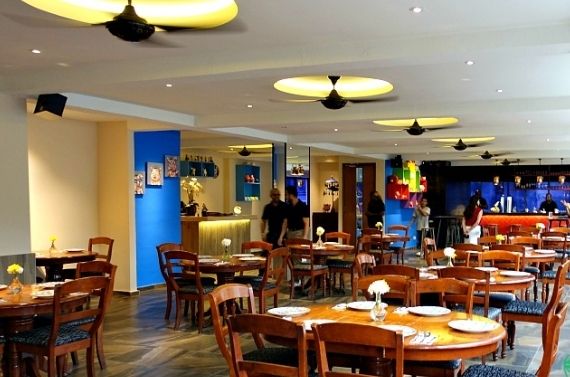 Meat the Porkers, the Home of Porky Indian Cuisine has recently moved to a bigger better space in Plaza Damansara in Bukit Damansara. About time too, as the piggies need more space and this new premise is definitely a much better playground. There are some tweaks to the menu – the restaurant now offers a selection of "Small Plates". Tapas-like Indian favourites. They all love this concept as it allows you to order a variety of dishes to enjoy without being overwhelmed by the regular portions. It is a non veg restaurant.
Address: 9M Jalan Medan Setia 1, Bukit Damansara, Kuala Lumpur, Malaysia, 50490