Clear waters, kaleidoscopic coral reefs, soft sands and blushing horizons – the beaches in Malaysia are calm and peaceful with inviting views to boot. Kuala Selangor, is the urban, landlocked capital of Malaysia on the Eastern coast. It's a tourist hub, but does not have a lot of beaches in very close proximity. However, if you're willing to explore scenic routes to get to some picturesque coastlines, this list will come in handy. Take a beach holiday from Kuala Selangor to any of these sandy beaches for a shoreside look at this charming destination.
1. Sky Mirror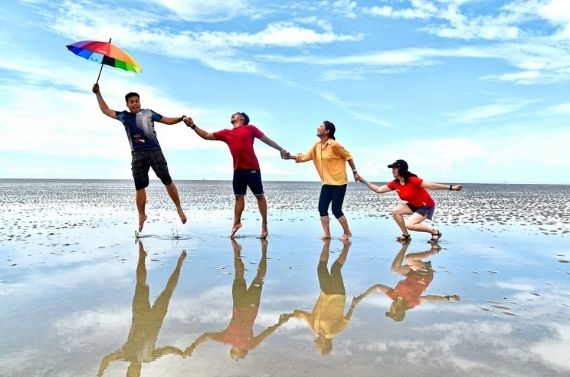 Sky Mirror Beach is a unique tourist attraction that is only accessible when low tide. Departure timing varies every day, and unable to reach and land at there when high tide. Most of the time, it is submerging underneath the sea, which make it uncharted on the world map. It is when the tide is ideal that this sand bar emerges, Malaysia's own "Salar de Uyuni". Kuala Selangor Beach is better known as "Mirror of the Sky "as the shallow waters of this "Secret Island" reflects the sky in all its going, thus creating many unique photography opportunities. The Island makes a perfect travel destination for your holiday, it is also a habitat for many marine agricultures. The most common are the sea and baby clam scattered abundantly in the sand.
Address: Jeti Pekan Lama, Jalan Sultan Mahmud, 45000 Kuala Selangor, Selangor, Malaysia
2. Pantai Redang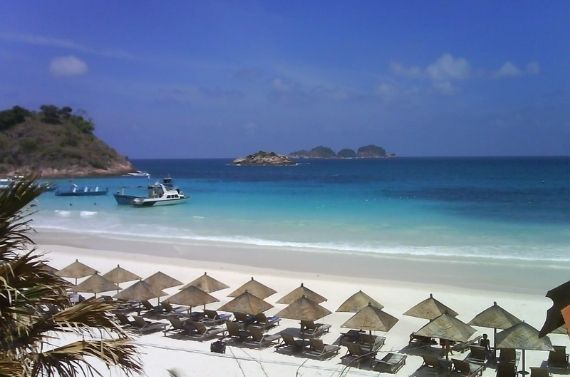 Pantai Redang Beach is a hidden beach in Selangor, Redang beach is a hidden place that is worth a visit in Selangor, particularly if you are already tired of repeatedly shooting in paddy fields at Selangor. In fact, Redang Beach is very near the seafood restaurants area at Bagan, so you may go to Redang Beach after a nice seafood meal. You can take an unbeaten track along the coastal line, away from the jetty, you may find a nice and secluded spot for birding, especially to look out for egrets, waders, and terns. It is also a good hunting ground for hermit crabs of reasonable size.
Address: 25, Jalan Jpt, 45400 Sekinchan, Selangor, Malaysia
3. Morib Beach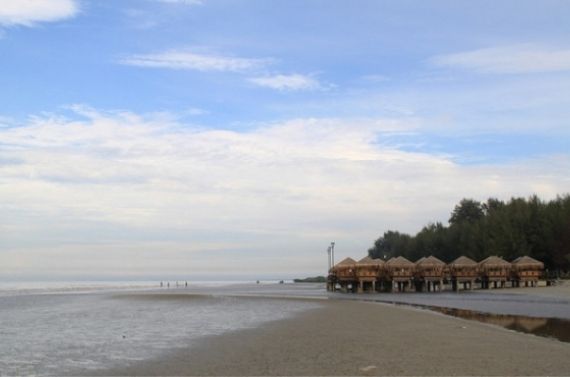 If all you need is some downtime with the sea at arm's length and sand in your toes, Morib beach in Banting, Selangor is the ideal spot. A quiet beach home to a lot of scuttling crabs, it is not very populated on weekdays. There are small eateries along the stretch, and kite flying and rollerblading is available for kids.
Address: Morib, 42700 Banting, Selangor, Malaysia
Pantai Remis is a beach in Jeram, Kuala Selangor.
4. Pantai Remis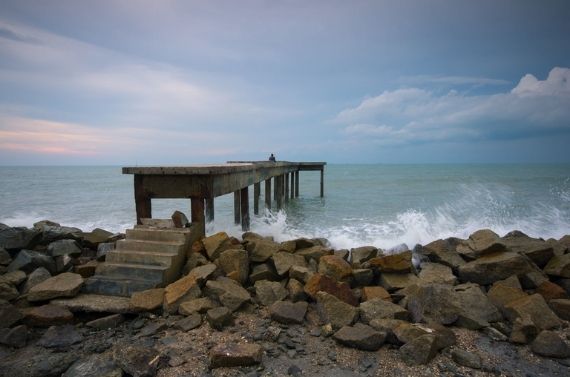 Though not suitable for swimming, the beach frames a stunning view towards the Straits of Malacca during sunset and is popular among local residents of Jeram and Klang for its seaside atmosphere. Most visitors, however, stay or drop by here on their way to do the:
Kite-flying and fishing are popular activities here, especially on weekends. The area is also a hotspot for seafood; there are many stalls and a food court (Medan Selera Pantai Remis) serving delicious Malay-style seafood, with the most famous dish being broiled fish.
5. Bagan Lalang Beach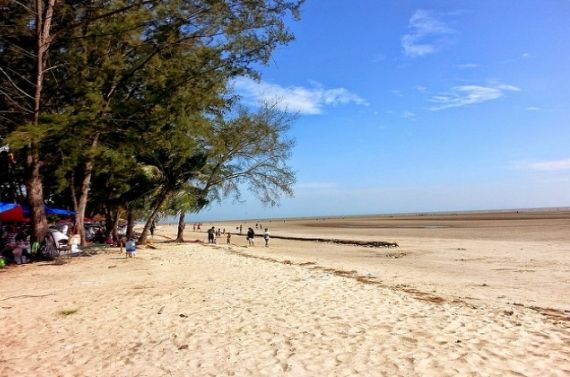 Bagan Lalang Beach is probably the best beach along the southwest coastline of Selangor state and one of the closest beaches to Kuala Lumpur, being located only about 25 minutes' drive from Kuala Lumpur International Airport. Having said it is the best beach however does not mean that it has perfect white sand and crystal-clear blue water. Being located on the shores of the Straits of Malacca, one of the world's busiest shipping lanes, means that it is not free from rubbish. Furthermore, this whole stretch of coastline is lined with mangrove trees and the many rivers which flow into the sea here bring vegetation and natural sediments which get washed up on the beach.
Address: Bagan Lalang Beach, Kampung, Bagan Lalang, 43950 Tanjong Sepat, Selangor, Malaysia
6. Pantai Kelanang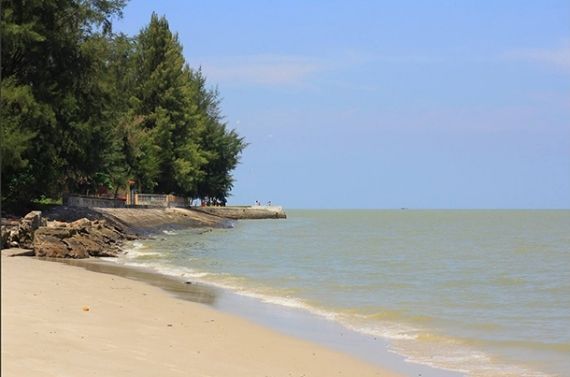 Considering that Pantai Kelanang is one of the closest beaches to Kuala Lumpur it is not that well known and less visited than its near neighbour, Morib Beach. Kelanang is not your idyllic tropical beach but it is a laid back and relaxing place to enjoy fresh sea breezes and feel sand between your toes, even if the sand is of the brown and muddy variety. The coastline here, 7km away from Morib, is fringed with pine trees (casuarina) and mangroves. The trees provide good shady spots for picnics and camping. The beach gets popular at weekends but if you go on a weekday outside of the school holidays you might find you have the place to yourself. The downside of going on a weekday is that the facilities such as toilets might be padlocked and the food stalls and beach item shops may not be open. The beach is protected from erosion by a barrier of giant sand bags which form a kind of lagoon when the tide is right. Fishermen were casting nets beyond the sand bags while others were scratching the sand for shell fish such as bamboo clams which are common in this area.
Address: Kampung Kelanang, Banting 42700 Malaysia