Anyhow, everything in hotels is always better than at home (well, provided it is at least 4 stars) - sheets, toiletries, television right in front of the bed, mini bar (even better when it's free), Speakers, TV in the toilet and even simple welcome snacks. The best way to pamper yourself, whether it is a holiday or a business trip, is definitely to stop at a luxurious hotel. Where can you enjoy the highest facilities and services around the clock? When in KL, staying at the 5 hotels listed below will be the best decision for you throughout the year. However, please refrain from 'accidentally' taking the goods from the hotel house.
1. Castle of The Golden Horse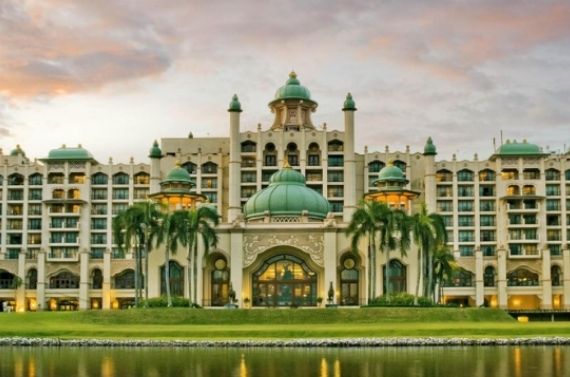 What better way to get a great experience than in a majestic environment? The Palace of the Golden Horses is a hotel unique to Malaysia and the only hotel in Selangor that has been built like a palace. If you always want to experience living in a palace, then this is definitely the place to be. With a super central location, it is only 15 minutes' drive from Kuala Lumpur and 35 minutes from KLIA. Popular among golfers, he was awarded the title of "Best Luxury Golf Resort" for four consecutive years from 2011 to 2014! This hotel is best suited for occasions such as weddings or large conference meetings. Located in its own private section of the hotel, it has conference space with a total of 15 living rooms, a theatre and two ballrooms with a maximum seating capacity of up to 1000 people, all equipped with state-of-the-art facilities.
Price: From RM286/night
Address: Jalan Kuda Emas, Mines Resort City, Seri Kembangan, Selangor, Malaysia
2. Grand Hyatt Kuala Lumpur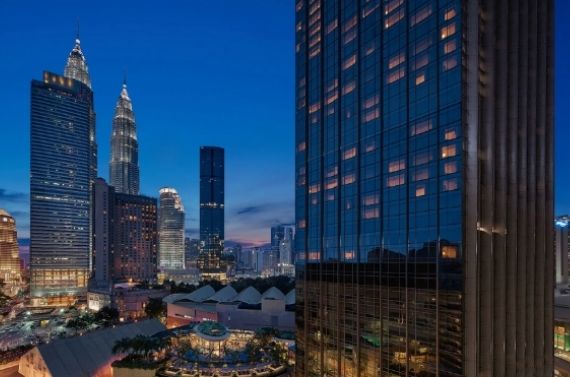 The Grand Hyatt is another iconic 5-star hotel in Kuala Lumpur KL, with a view of the iconic Petronas Twin Towers. Sleep in the twinkling city lights, snack in bed, and overcome your stresses and anxieties in a large deep-soaked marble tub with breath taking views of the KL city skyline (or even if you look up at the Tower View If you book a suit, also see the views of the Twin Towers)!). Even if you don't book a room with a view of the tower, you can pop by Thirty 8, a beautiful dining space located on the 38th floor of the hotel, which is 360- Degree view claims! Elevate your Tai Tai life with afternoon tea - a three-tiered set filled with lovely selections of sweet and locally inspired savoury delights!
Price: from RM100/night
Address: 12, Jalan Pinang, Kuala Lumpur, 50450 Kuala Lumpur, Wilayah Persekutuan Kuala Lumpur, Malaysia
3. The RuMa Hotel and Residences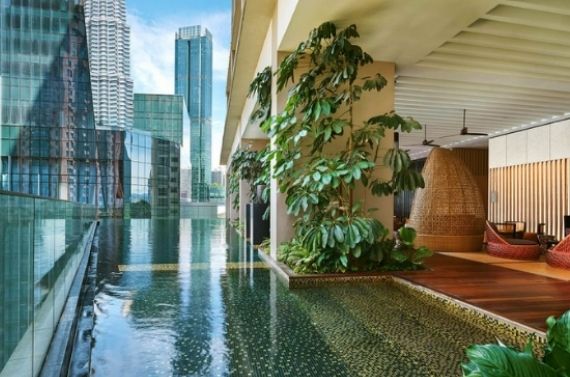 Located in the center of the Golden Triangle in Kuala Lumpur and just a few steps away from the Petronas Twin Towers and KLCC, Ruma literally means home. A quiet sanctuary amidst the bustle of the city, it is a hotel that reflects all the intimacy of a home run by a skilled host. A stay will inspire you to highlight the city's origins and colonial heritage in a contemporary setting that evokes the soothing qualities of a true urban resort. RuMa has also developed a revolutionary new service culture that is quickly becoming second nature, with a professional attitude and attitude that we all call Hostmanship ™. Skilled, committed team members have the right to create an experience that is uniquely yours. It is eliminating petty allegations and unfair bureaucracy that do not meet your needs.
Price: From RM670/night
Address: 7 Jalan Kia Peng, Kuala Lumpur 50450 Malaysia
4. InterContinental Kuala Lumpur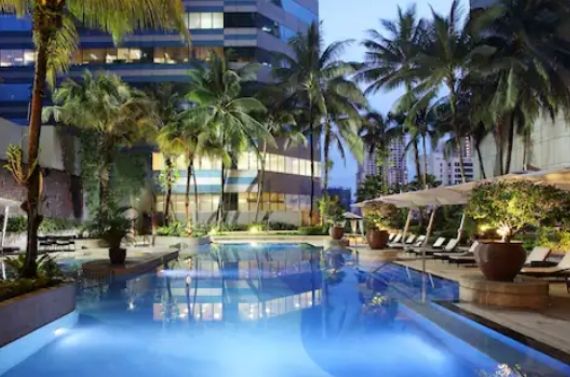 The best feature of the Intercontinental Hotel Kuala Lumpur is that while it sits in a convenient location (just a few steps away from the Petronas Twin Tower and Suria KLCC), it also offers guests a convenient search option in the city. Jalan Bukit is a free shuttle service to Bintang. And KL City Center, while Ampang Park LRT station is next door, and KL Hop-On Hop-Off Tour Stop is on its doorstep. Hotel amenities at the five-star hotel include a pool, a gym with a private cabana. A spa with Bali and Malay treatments, business centres, two ballrooms and eight function rooms. There are three restaurants (serving Japanese, Sichuan and fusion cuisine), a lounge and an English-style bar in terms of food and entertainment.
Price: From RM470/night
Address: 165, Jalan Ampang, Kuala Lumpur, 50450 Kuala Lumpur, Wilayah Persekutuan Kuala Lumpur, Malaysia
5. Shangri-La Hotel - Kuala Lumpur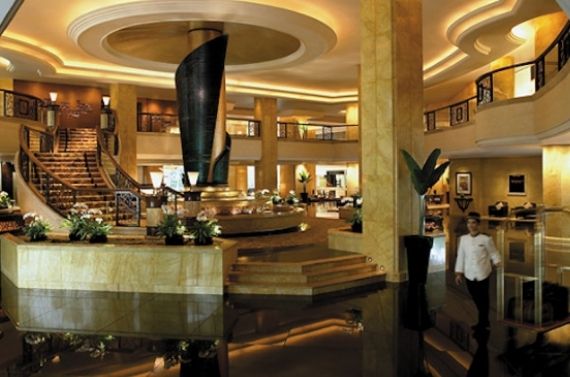 The Shangri-La Hotel Kuala Lumpur pavement is shaded by a leafy umbrella of green trees and once you are inside, it is clear why it is one of the most popular hotels in the city: rich, inviting and warm are words that are full In a way that adds to its interior design. Minimal local touches include almost every aspect - staff members scarlet and gold uniforms, from traditional Songket Kabayas to Malaysian greetings (a hand on the heart and a small bow) at every turn. Welcomes you It is amazing in the pool. A close-up view of the Petronas Twin Towers feels like it is located between two blocks.
Price: From RM350/night
Address: 11, Jalan Sultan Ismail, Kuala Lumpur, 50250 Kuala Lumpur, Wilayah Persekutuan Kuala Lumpur, Malaysia